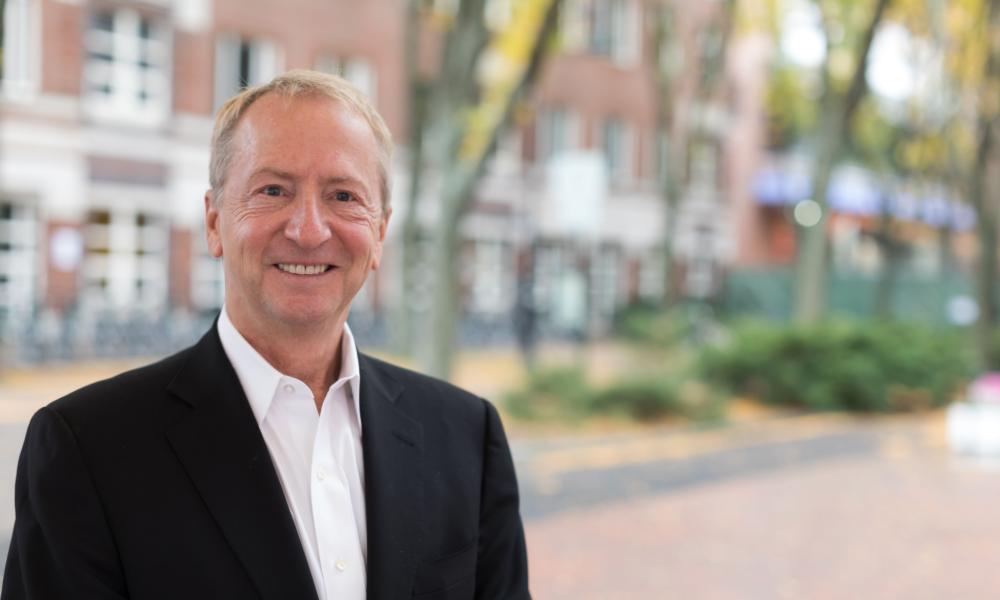 by Libby Slate
David Bohnett is a former five-year chairman of the Los Angeles Philharmonic board and its current vice chair, chairman of the executive committee on the board of the Wallis Annenberg Center for the Performing Arts in Beverly Hills and a trustee of the Kennedy Center in Washington, D.C.—among other positions.
But it's an encounter with oranges that perhaps best sums him up.
Back in 2011, Bohnett was bicycling in Franklin Canyon Park in Los Angeles when he came across a group of people picking fruit in an orange grove. They were volunteers from Food Forward, a nonprofit that gleans surplus fresh produce and donates it to hunger relief agencies in Southern California. But not all the trees were healthy, they told him, which reduced the potential yield.
Bohnett decided to support Food Forward's endeavor on the spot. He connected the landowner—the Department of Water and Power—with the Los Angeles
Parks Foundation, resulting in a 20-year, $20 lease for the grove. Through his David Bohnett Foundation, he has donated funds to L.A. Parks for the grove's rehabilitation, replacing dying trees and helping with other improvements and maintenance.
"I'd ride my bike around the neighborhood and see this sad-looking, neglected grove," recalls Bohnett at his foundation's light-filled office in Beverly Hills.
"When I first moved to California in the early '70s, there were orange groves everywhere," he says. "I felt it was an important part of our history. So I said, 'I'm going to do something about this.' It took years to put together, finding the right people to make it happen, but where there's a will, there's a way. Things can turn around. That's hope, and that's what hope can do."
Turning things around and offering hope are two elements of what has become Bohnett's life mission.
A Chicago native, he came to L.A. to attend the University of Southern California. In 1994 he co-founded GeoCities.com, an immensely popular website that was something of a forerunner to Facebook in that it allowed people to share online their passion for and knowledge of mutual interests.
When Yahoo bought GeoCities in January 1999, Bohnett personally reaped $300 million. He established his foundation three months later.
"From the very beginning I wanted to pick program areas that I was personally passionate about and that further the causes of social justice, social activism, social equity, social services," Bohnett says.
Celebrating its 20th anniversary this year, the foundation now focuses on six core areas: the LGBTQ community (Bohnett is openly gay); CyberCenters, which connect the LGBTQ community to computers in more than 60 locations nationwide; the Fund for Los Angeles, which includes the arts and Food Forward; gun violence prevention; animal language, to improve animal welfare; and leadership initiatives.
(Photo by Susan Yong)