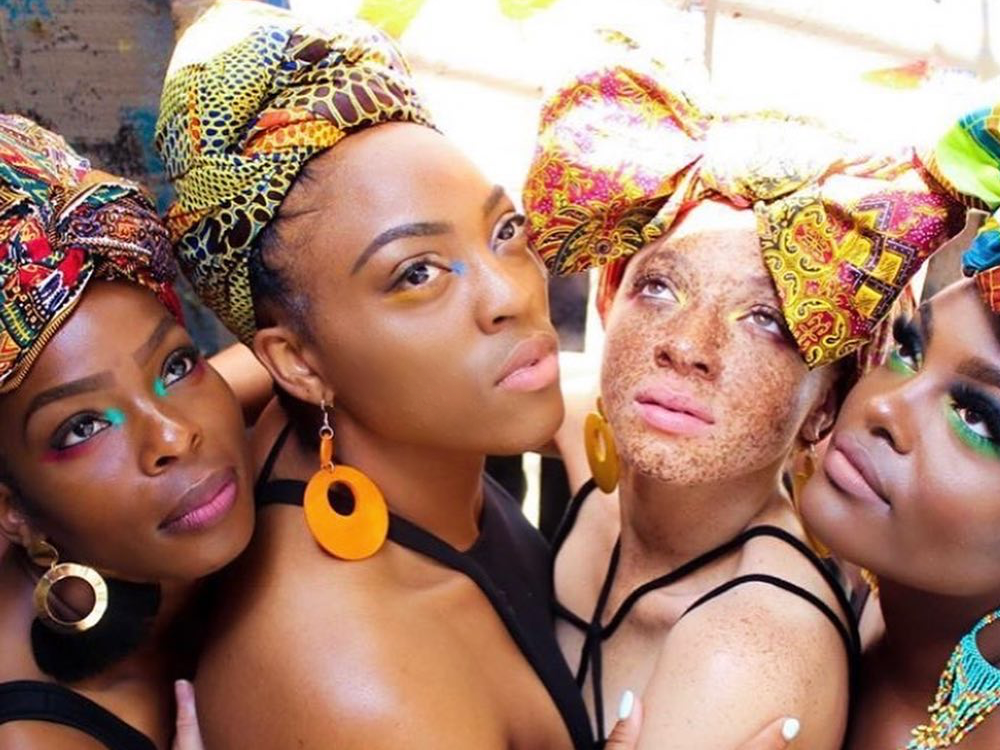 Looking for ways to show your support for the black community? Donate, shop and dine at the many outstanding black-run businesses throughout Los Angeles.
by Alicia Luchak and Gillian Glover
BUSINESSES
Adaora Beauty
This salon and beauty supply company has it all, from skin care to top-tier unprocessed wigs. Plus, check out its selection of stylish protective face masks. 202 E. Manchester Blvd. C, Inglewood. 310.349.7676 adaorabeauty.com | @adaorabeautysupply
Aklia's
Although each of Aklia's jewelry pieces is truly one-of-a-kind, you can find something gorgeous at any budget. You can even see some of her pieces in motion pictures like Titanic and Bulworth, and TV shows such as Better Things, Bones and A Different World. 1515 N. Cahuenga Blvd., Hollywood. 323.461.1810 aklias.com | @akliasjewelry
Chaney's Grills
Nothing says summer like a backyard barbecue. Check out the L.A.-based online store's selection of custom high-grade grills, from smoker to barrel, and accessories. 562.458.4484 chaneysgrills.com |@chaneysgrills
Coquette Kouture
For vibrant patterns and luxurious textures, check out the selection of apparel and accessories at Coquette Couture. Now selling eye-catching face masks. 238 S. Market St., Inglewood. coquettekouture.com | @coquettekouture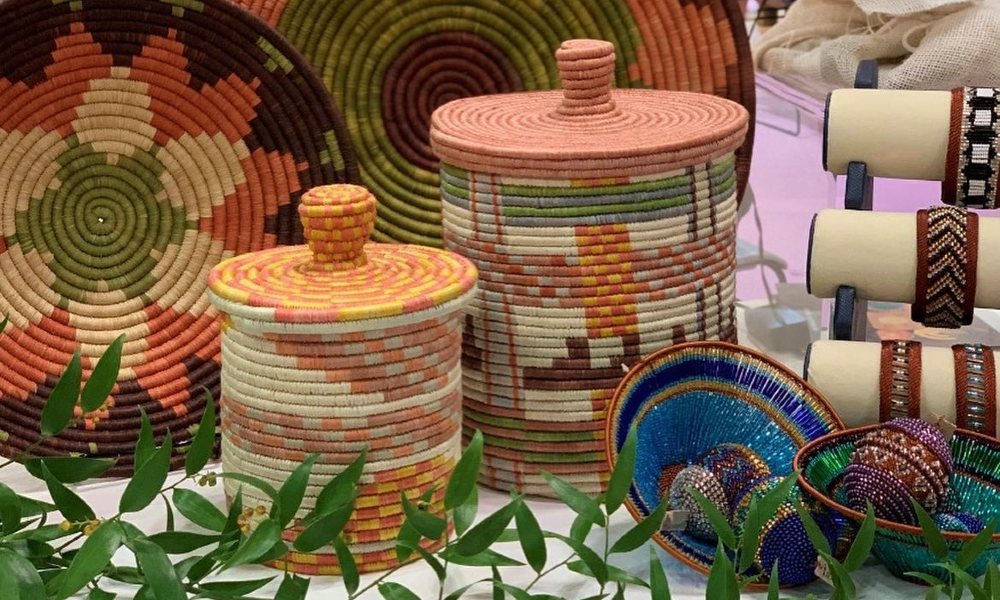 Cultural Interiors
Spruce up your home this summer with specialty crafted accents from around the globe. Cultural Interiors has officially reopened and offers curbside pickup, free delivery within a 5-10 mile radius and free shipping for purchases of $35 or more. 4421 W. Slauson Blvd., Windsor Hills. 323.292.1500/323.930.9900 culturalinteriors.com | @culturalinteriors
Eso Won Bookstore
Make your time social distancing easier with a good book. The Los Angeles community staple is open for safe-distanced shopping. 4327 Degnan Blvd., Culver City. esowonbookstore.com | @esowonbooks
Kyra's Shea Medleys
Pamper yourself with high-quality butter creams, scrubs, oils and more for your hair and skin. The South Central L.A. female-run business uses rich medleys to empower women and celebrate their natural hair and skin. See website to find products in a store near you. kyrasheamedleys.com | @kyrasheamedleys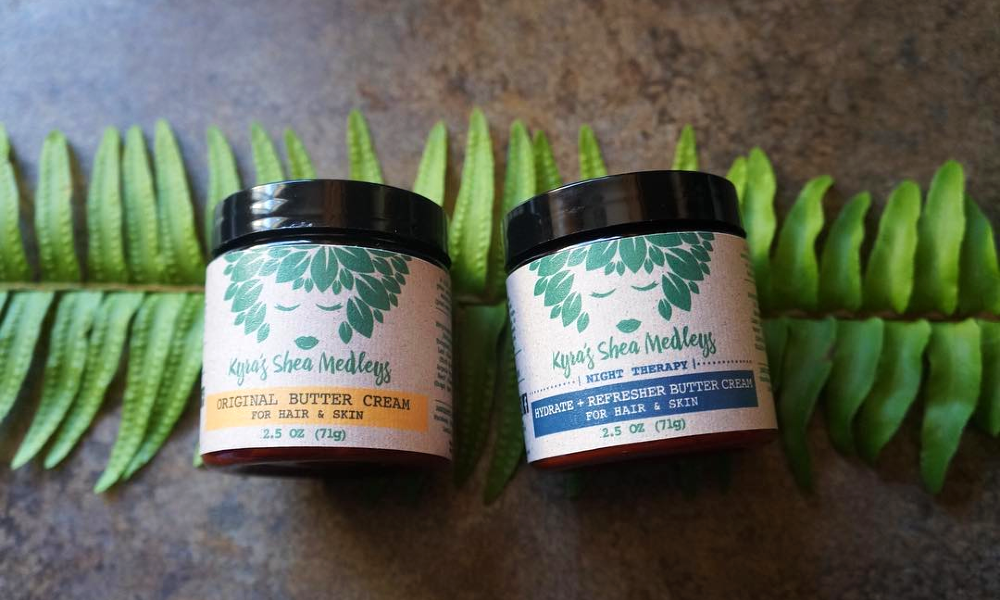 Laced
If you're in the market for some fresh footwear, new or vintage, this South Bay sneaker boutique will have you feeling like a kid in a candy store. Take an extra 25% off with the code LACED25. 4193 Redondo Beach Blvd., Lawndale. 310.974.3466 lacedlifestyle.com
Menogu Designs
Shop 100% handcrafted African-inspired clothing and accessories with vibrant designs and fabrics. Plus, now you can purchase fashionable yet durable face masks. P.O. Box 5717, Gardena. menogudesigns.com | @menogudesigns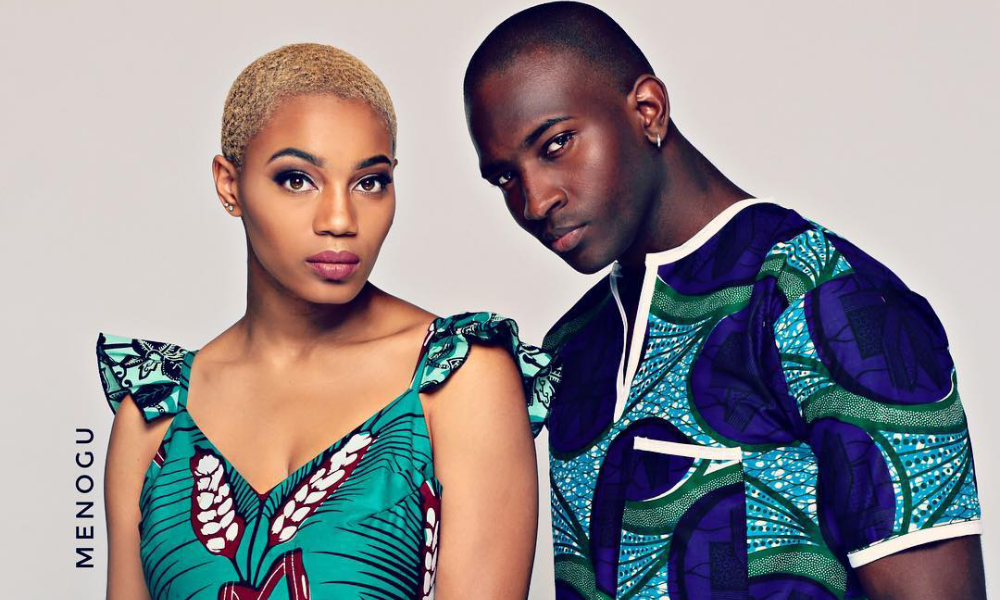 Posh Candle Co.
Get cozy in your quarantine with quirky L.A.-made candles with 100% natural soy, luxurious fragrances and lead-free cotton wicks. Choose from cleverly named scents like Grey Sweatpants, Good Vibes, Black Girl Magic, Bad & Bougie and more. It's currently closed for COVID-19, but is scheduled to reopen on June 8. shor.by/poshcandleco | @POSHCANDLECO
Royal House of Wraps
Featured on the hit show Insecure, this L.A.-based brand features striking handmade wraps for any occasion. In addition to stunning head wraps and collars, Royal House of Wraps now features a "No Time For Rona" collection with reusable 100% cotton face masks in a variety of colors and patterns with complimentary filters and an elastic band that goes behind your head for a more comfortable fit. Free shipping on orders over $75. royalhouseofwraps.com | royalhouseofwraps
Shades of Afrika
This store of "mind, body and spirit" is a place for people to learn, inspire, grow and give back to the black community while appreciating their ancestral heritage. Until the space officially reopens, check out its books, essential oils, dashikis, natural hair care products and much more on its website. 1001 E. 4th St., Long Beach. shadesofafrika.com | @shadesofafrika
Sorella
Founded by two "Boss Babes" in 2012, Sorella empowers women of all sizes, ages and colors with an expansive collection of bold clothing for any occasion. Now online-only. Take an extra 10% off your purchase with the code 10BABE. 7829 Melrose Ave., West Hollywood. sosorella.com | @sorellaboutique
ONLINE
The Brown Estate Winery
Stock up on flavorful wines from this family-run winery in Napa Valley. Peruse its selection online for delivery. For its current events relief initiative, ground shipping is included for orders of $75 or more. brownestate.com | @brownestate
Wearbrims
Peruse luxury hats and fashionable menswear, whatever your style, on the Wearbrims online shop. Follow the brand on Instagram for motivational livestream interviews with iconic entrepreneurs. wearbrims.com | @wearbrims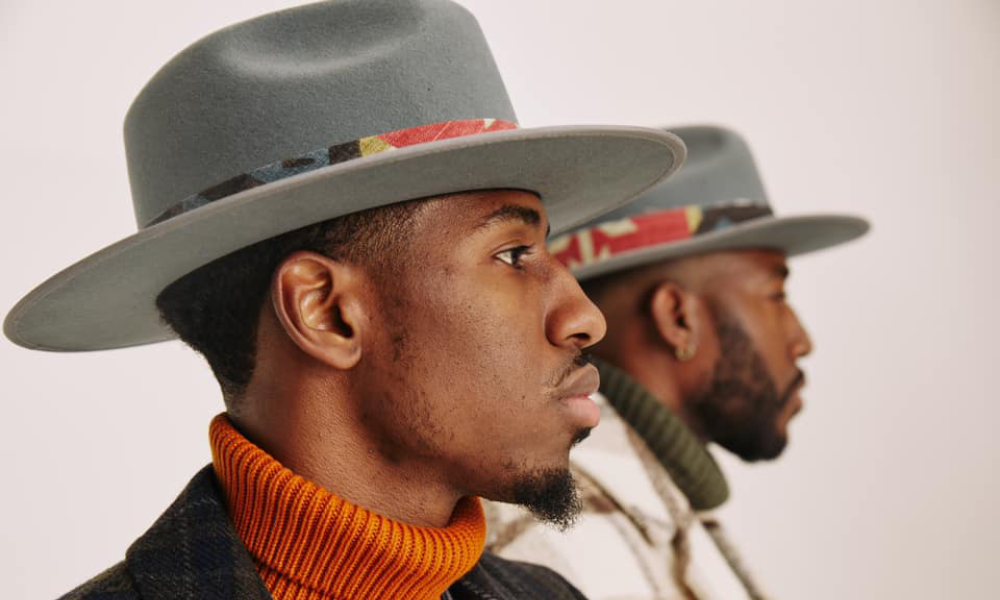 RESTAURANTS
Black Bottom Southern Kitchen
This Valley restaurant's specialty is down-home-style recipes made with locally sourced produce and meats. Try the smoked brisket and a shrimp po'boy. Open for takeout and delivery. 4806 Vineland Ave., North Hollywood. 818.856.8532 blackbottomkitchen.com | @blackbottomsouthernkitchen
Bloom & Plume Coffee
Located in the city's burgeoning Historic Filipinotown neighborhood, this black-family-owned coffee shop's eye-catching exterior is decked out in jewel tones. Inside, find coffee, pastries, toasts and floral arrangements. Open for takeout and delivery. 1638 W. Temple St., L.A. 213.908.5808 bloomandplumecoffee.com | @bloomandplumecoffee
Harold & Belle's Cafe
In business for over 50 years, this Jefferson Park restaurant serves up the flavors of New Orleans in Los Angeles. Open for takeout and delivery. 2920 W. Jefferson Blvd., Jefferson Park. 323.735.9023 haroldandbelles.com |@haroldandbellesrestaurant
Hilltop Coffee + Kitchen
Founded by a duo of L.A. natives, Hilltop has two hip neighborhood spots in View Park and Inglewood, with an Eagle Rock location coming soon. Indulge in hearty breakfast and lunch dishes like beignets, thick-cut toasts and the Soul Bowl, which comes with a poached egg, creamy grits, collard greens and corn. Open for takeout and delivery. 4427 W. Slauson Ave., L.A.; 170 N. La Brea Ave., Inglewood. 323.743.8100 findyourhilltop.com | @findyourhilltop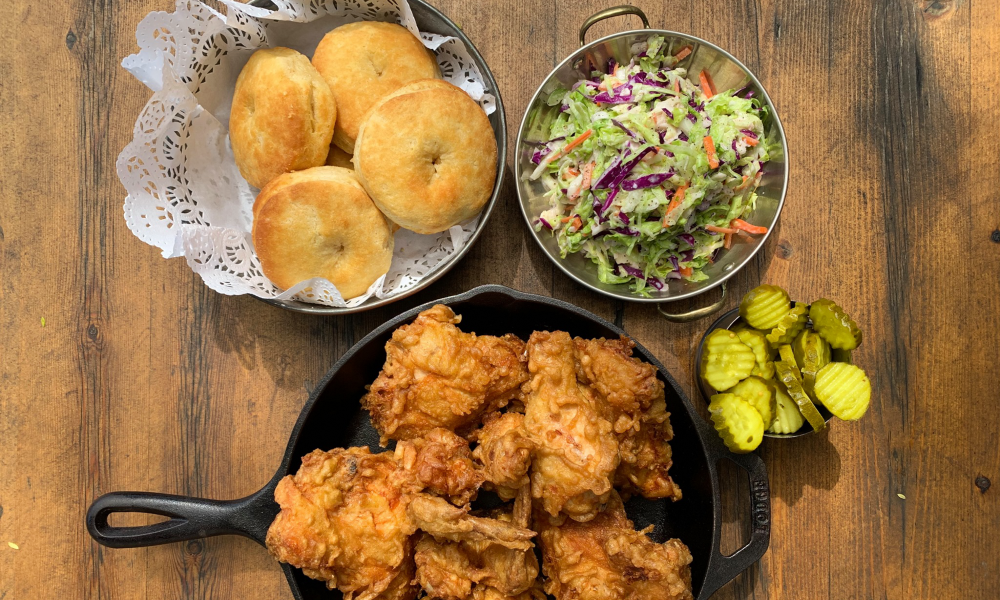 Honey's Kettle
Owned by a husband-and-wife duo, Honey Kettle's hand-dipped, fresh fried chicken is regularly named the best fried chicken in Los Angeles and has been featured on Food Network. Pair it with homemade biscuits and local honey. Open for takeout and delivery. 9537 Culver Blvd., Culver City. 310.202.5453 honeyskettle.com | @honeyskettle
Jackfruit Cafe
The menu at this Sawtelle spot consists of plant-based soul food starring the trendy vegan-favorite ingredient, as well as Beyond Burgers and cauliflower Buffalo wings. Open for takeout and delivery. 11419 Santa Monica Blvd., L.A. 818.481.4111 jackfruitcafe.com/ | @jackfruitcafe
Lavender Blue Restaurant Lounge
Located in Inglewood near the Forum and the soon-to-open SoFi Stadium, Lavender Blue serves comfort food with a side of live jazz and blues. Open for takeout. 3310 W. Manchester Blvd., Inglewood. 424.227.6712 lavenderbluela.com | @lavenderbluela
Les Sisters
This women-owned business has been open in the Valley since 1986. Expect mouthwatering barbecue, Cajun food and soul food. Open for takeout and delivery. 21818 Devonshire St., Chatsworth. 818.998.0755 lessisters.com | @lessisters2014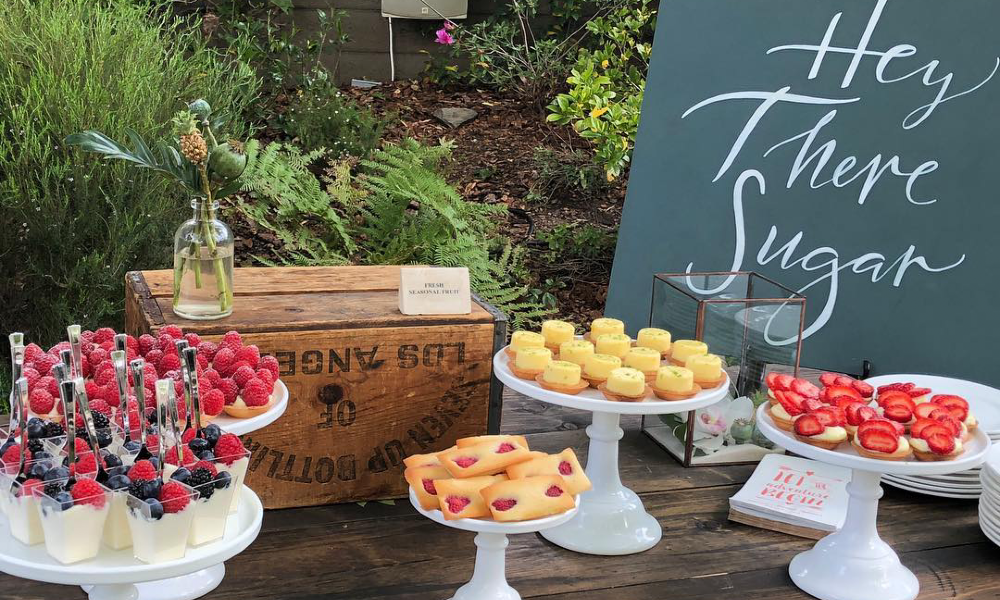 Lou, the French on the Block
This petite French Patisserie/coffee shop owned by chef Laurent "Lou" and his wife offers freshly baked breads, eclairs, croissants and delicious sandwiches. Open F-Su for takeout. 4007 W. Riverside Drive, Burbank. 747.241.8205 louthefrenchontheblock.com | @louthefrenchontheblock
Meals By Genet
Beloved late L.A. Times food critic Jonathan Gold was a champion of this Little Ethiopia bistro, which he named one of the 101 best restaurants in Los Angeles. Open for takeout. 1053 S. Fairfax Ave., L.A. 323.938.9304 mealsbygenetla.com
Nimbus Coffee
This Instagram-friendly coffee shop in DTLA has a whimsical Harry Potter theme and magical drinks made with Stumptown coffee. Open for takeout and delivery. 1115 S. Hope St., downtown. 213.441.7309 nimbuscoffeela.com | @Nimbus_Coffee_LA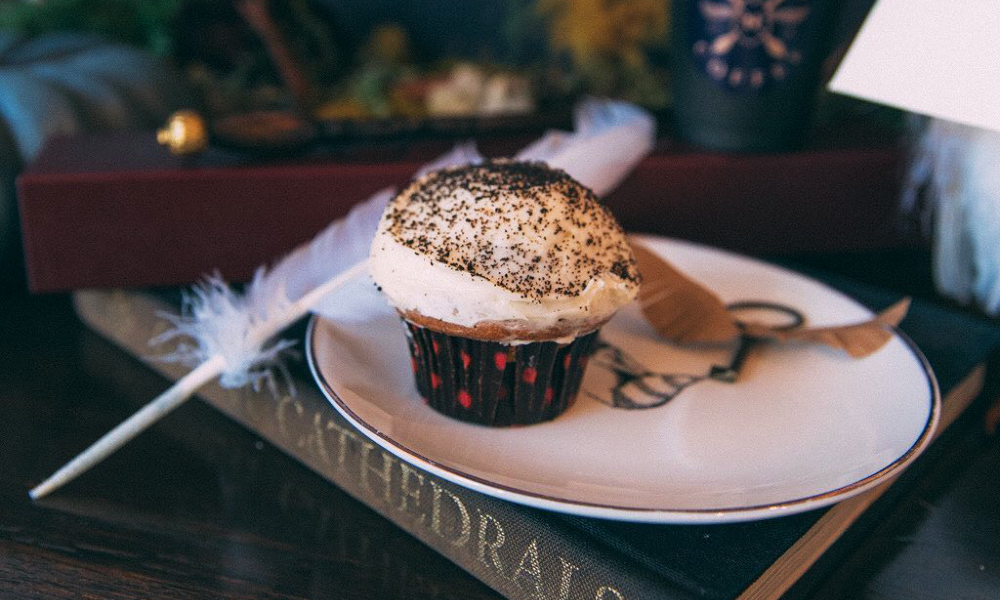 Poppy + Rose
This charming Flower District spot serves classic American comfort food for breakfast and lunch—don't miss the signature buttermilk fried chicken and waffle with honey butter. Open for takeout and delivery. 765 Wall St., downtown. 213.995.7799 poppyandrosela.com | @poppyandrosela
Roscoe's House of Chicken and Waffles
This iconic SoCal institution—President Barack Obama is a fan—has six L.A. restaurants where it serves up its namesake dish. See website for locations. Open for takeout and delivery. roscoeschickenandwaffles.com | @roscoesofficial
From top: courtesy @CoquetteKouture/Facebook; courtesy @culturalinteriorswest/Facebook; courtesy @kyrasheamedleys/Facebook; courtesy @MenoguDesigns/Facebook; courtesy @wearbrims/Facebook; courtesy @HoneysKettleFriedChicken/Facebook; courtesy @LOUTheFrenchOnTheBlock/Facebook; courtesy @nimbuscoffeela/Facebook.