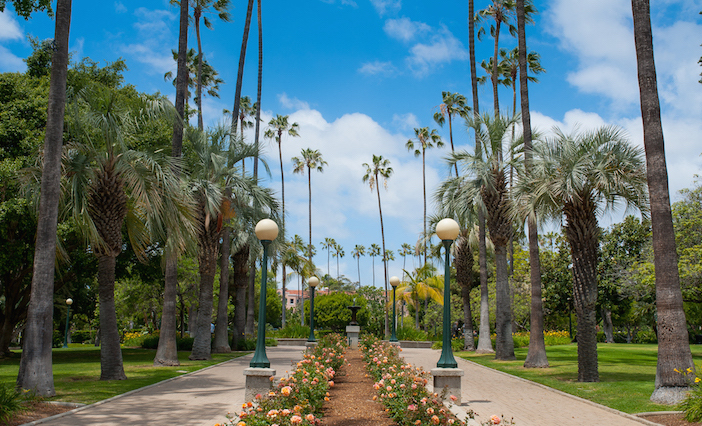 Home to the country's most recognizable ZIP code, Beverly Hills shines bright as a luxury shopping destination for both posh locals and visitors alike.
But beyond the storied Rodeo Drive and glamorous shopping sprees, Beverly Hills also offers a vibrant array of green spaces to stroll, play and lounge at. Grab your favorite pair of chic walking shoes, stay hydrated with Essentia's supercharged ionized alkaline water and get ready to discover a new, sunnier side of the 90210.
1. Beverly Cañon Gardens
Nestled between The Montage Hotel and Bouchon Restaurant, this tranquil public garden is the latest green space to debut in the city. Expect dining areas, a beautiful fountain, colonnaded walkways and landscaped gardens. 241 N. Cañon Drive, 310.285.6830.
2. Beverly Gardens Park
Starting at Wilshire and Santa Monica and ending at Doheny and Santa Monica, this well-traversed, 1.9 mile linear park houses one of the most photographed spots in the city: the iconic Beverly Hills sign. Other park features include a jogging and walking path, cacti garden and rose garden. North Santa Monica Blvd. and North Beverly Dr., 310.285.2537.
3. Coldwater Canyon Park
A go-to place for the kiddos, this welcoming green space boasts two play areas, a water feature and picnic tables that may also be reserved for use seasonally. 1100 N. Beverly Dr., 310.285.6820.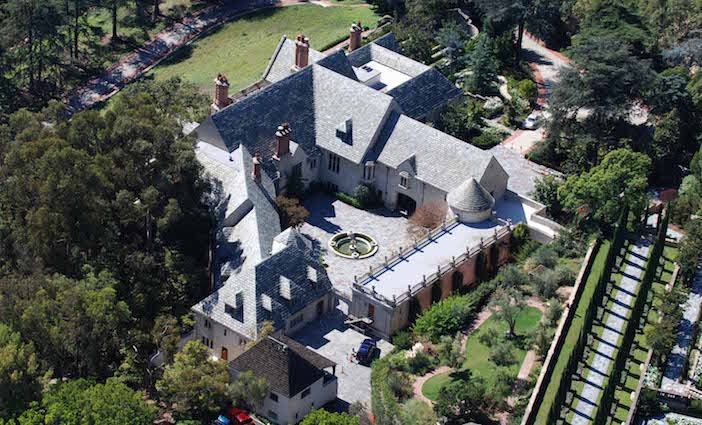 4. Greystone Mansion and Gardens
Considered one of California's most luxurious residences south of Hearst Castle, Greystone Mansion and Gardens is the perfect place to spend a sunny afternoon away from the tourist crowds. See something that looks familiar? Well-known movies such as The Big Lebowski, Spider-Man, The Social Network and There Will Be Blood feature this historic treasure. 905 Loma Vista Dr., 310.285.6830.
5. Roxbury Community Center and Memorial Park
Enjoy picnicking, lawn bowling, basketball, beach volleyball and much more at this 11-acre recreational outdoor space. Park barbecues, four well-lit tennis courts and a baseball diamond make this an ideal spot for a full-day of family fun. 471 S. Roxbury Dr., 310.285.6840.

6. Virginia Robinson Gardens
Step back in time at the first luxury estate built in Beverly Hills. This cultural gem contains breathtaking gardens—including the tranquil Italian Terrace Garden—a picturesque mansion and beautiful pool pavilion. Open to the public by appointment only. 1008 Elden Way, 310.550.2087.
7. Will Rogers Memorial Park
Located across from the Beverly Hills Hotel, this quiet outdoor oasis dates back to 1915 and is the city's first municipal park. Stroll along granite paths or opt for a relaxing nap underneath L.A.'s big blue sky and quintessential towering palms. 9650 Sunset Blvd.
Will Rogers Memorial Park photo courtesy of Beverly Hills Conference & Visitors Bureau. Greystone Mansion courtesy the City of Beverly Hills. Virginia Robinson Gardens photo courtesy of the Gardens.