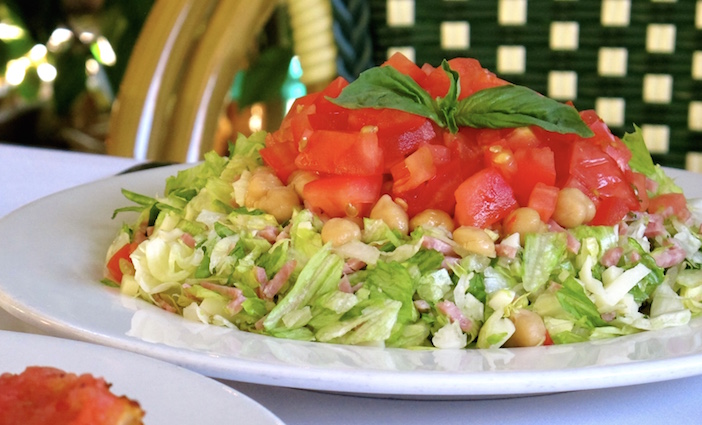 Invented in Los Angeles … or not? From the French Dip Sandwich to the Flaming Margarita, discover 6 dishes and libations that purportedly were dreamed up in the City of Angels.
By Andrea Richards, adapted from WHERE Los Angeles magazine
1. The Chopped Salad
L.A. has long known that a salad is more than a few sad pieces of lettuce. Legend has it that the ubiquitous Cobb salad was invented at Hollywood's Brown Derby. While the Derby is gone, another legacy salad lives on at Beverly Hills' La Scala: the finely diced combo of lettuce, mozzarella cheese, salami and garbanzo beans known as the "Leon" chopped salad.
Call for hours. 434 N. Cañon Dr., Beverly Hills, 310.275.0579. lascalabeverlyhills.com
2. The French Dip Sandwich
For more than a century, Cole's and Philippe the Original in downtown L.A. have been fighting over the provenance of the French dip sandwich. Instead of taking sides, try both.
Cole's: 118 E. 6th St., 213.622.4090, 213hospitality.com; Philippe the Original: 118 E. 6th St., 213.622.4090, philippes.com
3. Unlikely Pairs
L.A. did "fusion food" long before the phrase existed. While firsts are hard to prove (see French Dip Sandwich debate above), several mash-ups are nonetheless forever linked to L.A., including Kogi's Korean barbecue short-rib taco, Roscoe's chicken and waffles and California rolls.
Kogi's BBQ: 3500 Overland Ave., kogibbq.com; Roscoe's, roscoeschickenandwaffles.com
4. Flaming Margarita
Looking to get the night lit? The Flaming Margarita at Echo Park's El Compadre does the trick. Since 1975, the restaurant has kept the recipe for this signature cocktail under lock and key.
Call for hours. 1449 W. Sunset Blvd., L.A. 323.250.4505. elcompadrerestaurant.com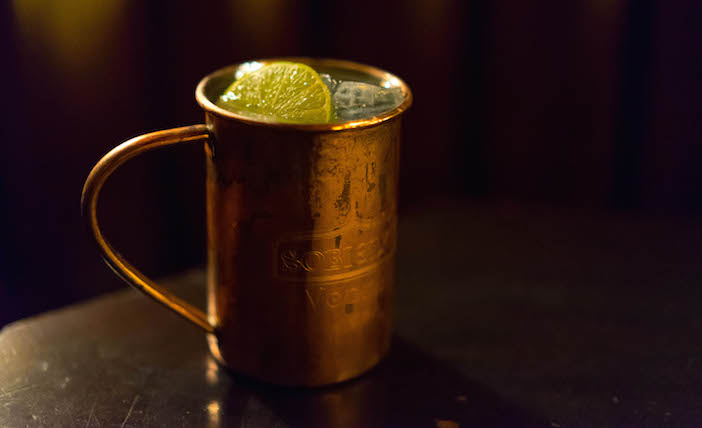 5. Moscow Mule
The Moscow Mule purportedly was invented at Hollywood's now-shuttered Cock'n Bull. Today, the version served at the Walt Disney-beloved Tam O'Shanter in Atwater Village is considered the most authentic.
See website for hours. 2980 Los Feliz Blvd., L.A. 323.664.0228. lawrysonline.com
6. Zombie
The tropical delight known as the Zombie was invented at Don the Beachcomber; today, the best place to order one is Los Feliz's Tiki-Ti, whose owner worked at Don's.
W-Sa 4 p.m.-2 a.m. 4427 Sunset Blvd., L.A. 323.669.9381. tiki-ti.com
Moscow Mule photo courtesy of 213 Hospitality.
[et_bloom_inline optin_id=optin_11]