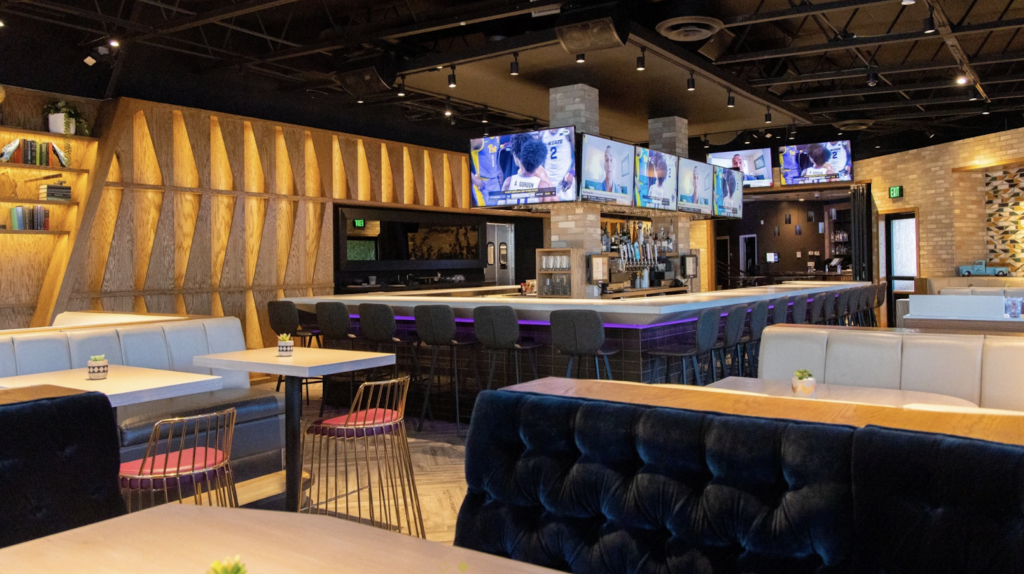 Watch the Latest Sports with Friends and Family
Located in Hollywood, 3rd Base LA is a fun sports bar experience with an upscale sports lounge that showcases a sleek interior, a spacious outdoor area, delicious food and drinks (happy hour until 7 p.m. on weekdays). The space has large flat-screen TVs for front-row view into the action no matter where you are the bar. Whether you're supporting the Rams, Chargers, Dodgers, Clippers, the Lakers or any team you'd like – there's always a place for everyone at 3rd Base.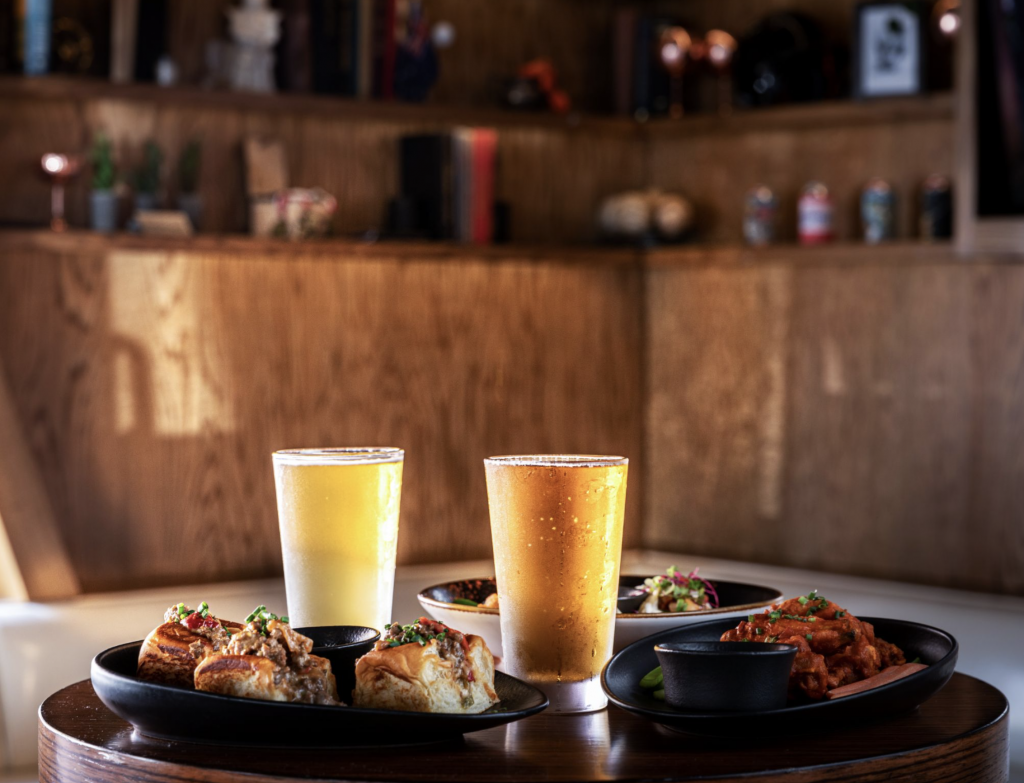 On the menu, 3rd Base LA offers gameday dishes that aren't your typical stadium hot dogs and nachos. In addition to some of the all-stars below, inclusive options like vegan pasta, a vegetarian flatbread and a beyond burger are also on the menu. Some of their more popular menu items:
Sleazy Burger: an 8 oz Rib-eye Patty, Melted Gouda, Raclette Crisp, Crispy Bacon, Pickled Watermelon Radish, Corg Sauce, Brioche Bun.
Crispy Fried Wings: perfectly crispy and come in BBQ, Lemon Pepper or Buffalo flavor.
Philly Cheesesteak Sliders: Sliced Rib-eye Blend, Peppers, Onions, Queso, Truffle Jus.
Fried Chicken Sando: Chicken Thigh, Spicy Salsa Verde, Smashed Avocado, Pickled Watermelon Radish, Iceberg Slaw, Brioche Bun.
There are also some of the ever-popular "Triples" that are available for lunch too, including Grilled Cheese Triangles, Buffalo Chicken Sliders, Philly Cheesesteak Sliders or Mini Shash Burgers, all of which come in threes. You can view the full menu HERE.
They also have a lineup of drinks, including the shareable and very Instagrammable Margarita Tree (in partnership with Patron) and their signature cocktails like the Dodger Blue Margarita. They also offer plenty of draft beers and wine to choose from.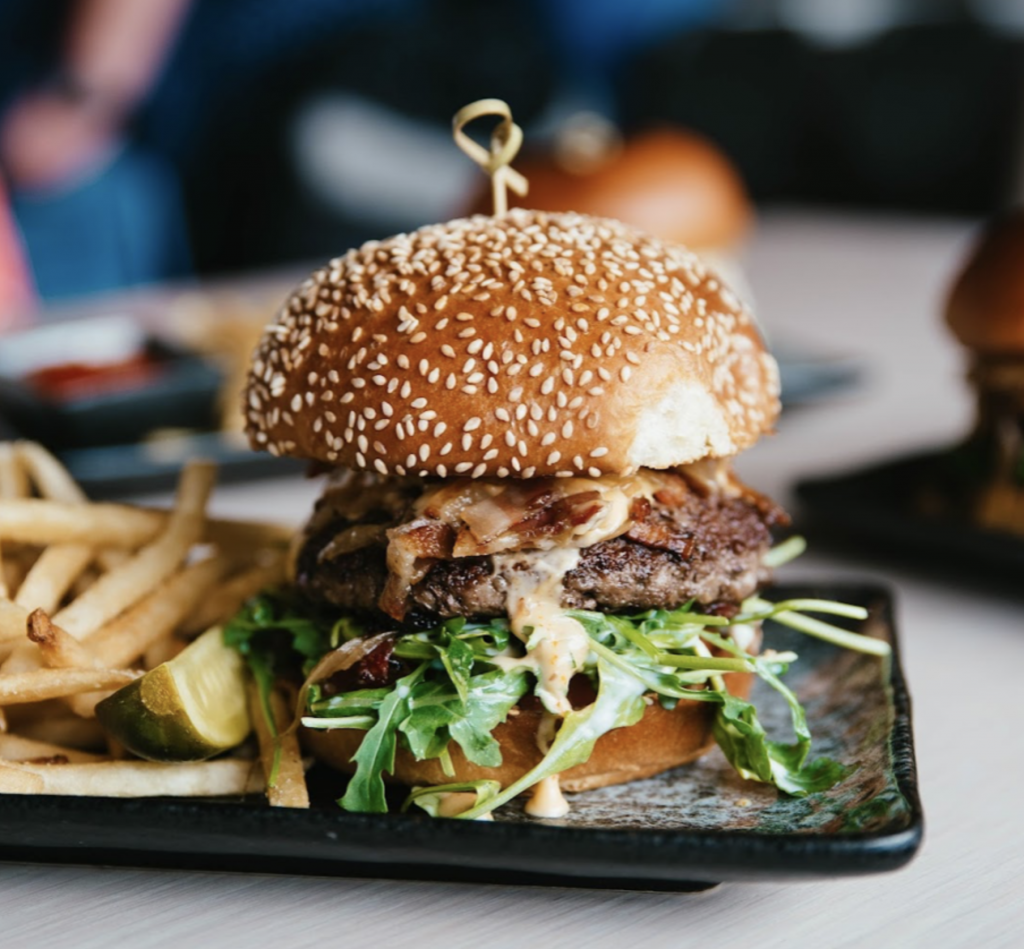 So whenever you and your friends want to find a spot to root for your favorite team, come to 3rd Base L.A. They offer a variety of food and drink options to choose from. Plus the ambiance of the place is packed with so much energy from other cheering fans that you might end up thinking you were at a sports arena to begin with.
Information
Times Open: Monday 12PM to 1AM, Tuesday-Thursday, 12PM to 10PM | Friday, 12PM to 2AM | Saturday, 11AM to 2AM | Sunday, 11AM to 9PM
Address: 1562 North Cahuenga Boulevard
Los Angeles CA 90028
323.645.7470
Photo courtesy of Ajenda Public Relations