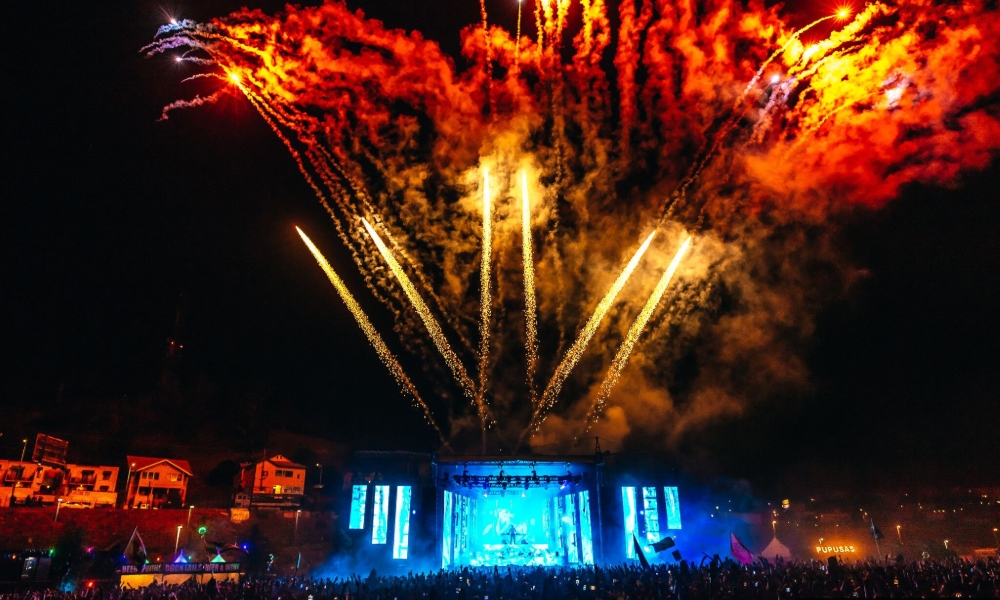 It's about to be a weekend full of fall festivals and celebrating the arts— Sephoria House of Beauty, Burbank International Film Festival, Zedd in the Park and more!
Edited by Alicia Luchak.
EVENTS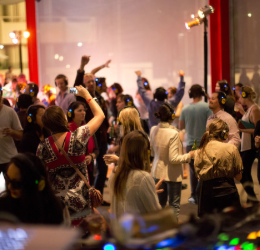 Muse 'Til Midnight
Sept. 7. Explore LACMA after-hours at their annual late-night party, this year inspired by The Allure of Matter: Material Art from China. Throughout the museum you can find three stages for live music, access to several immersive exhibitions, stations to make your own art, sponsored giveaways and more. 18+. 7:30 p.m. – 12 a.m. $20 LACMA members, $30 general public. LACMA, Smidt Welcome Plaza, 5905 Wilsire Blvd.,  323.857.6010. Tickets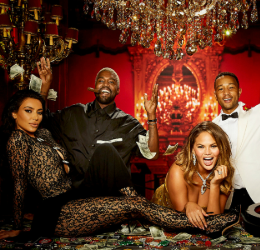 Scenario Studio Pop-Up
Sept. 7- Nov. 4. Experience the star treatment at the first-ever public installation of the Scenario Studio. The detailed, professional-level photoshoot set-ups were created by renowned photographer and set designer, John Ganun. Until now, the sets were solely found at star-studded parties, used by celebrities like the Kardashians, Taylor Swift, Katy Perry, Chris Pratt and more. With use of advanced equipment and techniques, you and your friends can go home with your very own A-list level pictures. $29. Downstairs at Grand Central Market, 317 S. Broadway, downtown. Tickets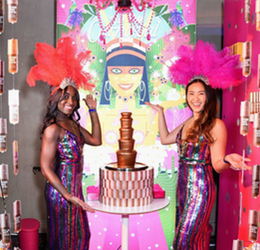 Sephoria House of Beauty
Sept. 7-8. Discover exclusive brand launches at beauty giant Sephora's annual event, Sephoria, held at the Shrine Auditorium and Expo Hall. Check out 16 exciting rooms full of over 60 beauty-themed activities such as the Glam Game Room, Beauty Closets, Lip Lounge, a home spa and much more. Before purchasing, check the rotating lineup of  beauty icon masterclasses for each day– including stars such as NikkieTutorials, Angel Merino, and celebrity makeup artist Patrick Ta. sephoria.com
Zedd in the Park
Sept. 7. For one day only, lose yourself in the L.A. historic park with a festival full of carnival games, food and other surprises while you jamming to performances by the famous DJ and festival-namesake, Zedd. The day will also feature a line up of  popular artists such as Troyboi, Keys N Krates and Jax Jones and food from yeastie boys, 8E8 Thai Street Food, Poutine Bros and more.  5 p.m. $59.50-$125. L.A. Historic Park, 1245 N Spring St, downtown. 855.279.6940 Tickets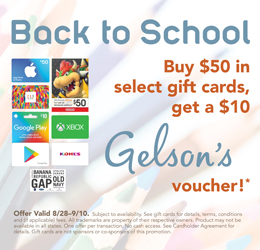 SPONSORED
Gelson's Back to School Specials
Through Sept. 10. Back to school shopping made easy with our special offer! Buy $50 in select gift cards and receive a $10 Gelson's voucher. Click link for offer details. More
FOOD + DRINK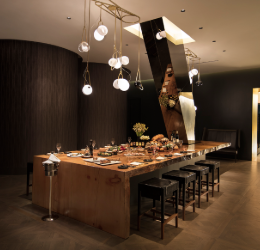 Krug Single-Ingredient Dinner
Sept. 5. Treat yourself to an intimate single-ingredient inspired feast, the Krug Dinner, for a night dedicated to peppers. Dine in style in the award-winning eatery, La Boucherie's, private dining room in the tallest building west of Chicago. The 5-course meal includes flavorful pepper-based dishes such as Japanese-style red curry and Bell Pepper Ice Cream. 6-9 p.m. $650. 900 Wilshire Boulevard, 71st Floor, downtown. laboucheriedtla.com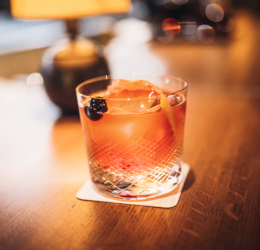 CUT Pop-Up
Sept. 6. One of the world's best 50 bars, Floreria Atlantico, is about to take over the CUT Lounge at CUT Beverly Hills. Head to the pop-up for some Argentine cocktails by renowned bartender Renato "Tato Giovanni" and bites by Michelin Star chef HiIlary Henderson. 5 p.m. 9500 Wilshire Blvd, Beverly Hills. 310.276.8500 Make reservation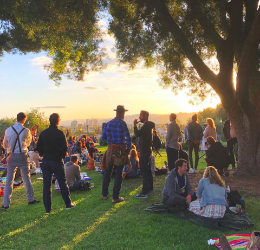 Final Friday Wine Tasting
Sept. 6. Barnsdall Art Park's last Friday Night Wine Tasting of the year, Sept. 6 outside Frank Lloyd Wright's Hollyhock House features the L.A. Municipal Art Gallery, Barnsdall Art Center, Junior Art Center and Barnsdall Gallery Theatre. Park: daily 6 am-10 pm; Municipal Art Gallery: Th-Su noon-5 pm; Hollyhock House tours: Th-Su 11 am-4 pm. Hollyhock House tours $3-$7. 4800 Hollywood Blvd., L.A., 323.913.4031
ARTS + CULTURE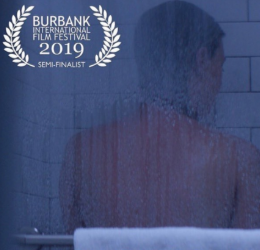 Burbank International Film Festival
Sept. 4-8.  Returning for its 11th year, the Burbank's annual International Film Festival will be honoring Hollywood legends such as Ed Asner, Marion Ross, Lowell Ganz and Babaloo Mandel. Over the course of 5 days, the festival will screen more than 185 films from over 20 different categories– including the recent addition of an inclusive LGBTQ category. The semi-formal affair will include additional events such as a pre-screening ceremony, Q&A panel, "most excellent" after-party and more. Visit website for ticket  prices and full schedule. AMC 16 Theatre, 125 E. Palm Avenue, Burbank. burbankfilmfest.org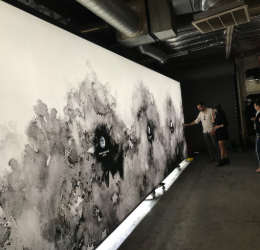 Light the Barricades 
Sept. 6 – 22. This weekend will be the official debut of The Annenberg Space for Photography's first public art installation  Light the Barricades, an interactive collaboration by renowned artists Candy Chan and James A. Reeve. The light-box walls, inspired by the ancient I Ching philosophical system of diagrams, will be popping up at three L.A. locations– Santa Monica, Downtown and Exposition Park. See site for more info. annenbergphotospace.org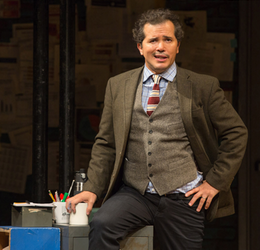 Latin History For Morons
Opening Sept. 5. After a critically acclaimed Broadway run, Tony and Emmy winner John Leguizamo brings his smart and hilarious one-man show to L.A., shedding light on America's unsung heroes. Ahmanson Theatre, 135 N. Grand Ave., downtown, 213.628.2772 Tickets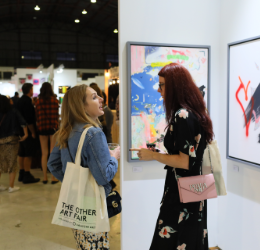 The Other Art Fair 
Sept. 5-8. Discover more than 140 fresh up-and-coming artists from around the world featuring a wide variety of mediums. Buy the art directly from the artists themselves while immersing yourself in art performances, live music, enjoy delicious food and drinks, see a special Guest Artist, and more. See website for full schedule and times. $15-60. Santa Monica Barker Hangar, 3021 Airport Ave, Santa Monica. Tickets
Ali Wong: The Milk & Money Tour
Sept. 7-8, 14-15, 28-29. The Netflix-famous comedienne takes the stage at the Wiltern to share her thoughts on motherhood and success. wiltern.com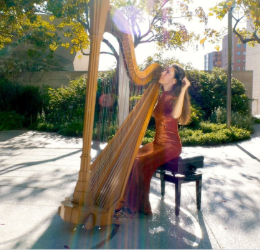 Silence: Ritual 
Sept. 7. Kicking off the Descanso Gardens three-part series, this Saturday's concert will feature experimental music from a wide variety of musicians and genres such as urban pop-goth Zola Jesus, electroacoustic Low Leaf and rapper Saul Williams for an experience that is "unconstrained by genre." This week's theme is "Ritual." $30- $37. 1418 Descanso Dr., La Cañada Flintridge. 818.949.4200 Tickets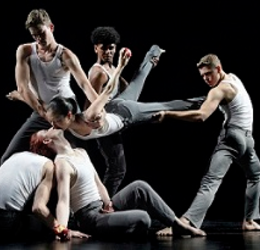 SPONSORED
World Premiere Formulae & Fairy Tales
Upcoming| Sept. 13-14.  Step into a world of lush dance, dynamic theatre, math, sex, fairy tales, humor and death. This multi-dimensional story from Invertigo Dance Theatre casts the life of Alan Turing, mathematical genius and World War II codebreaker, into the Technicolor and mythologized ideas of his favorite film, Disney's Snow White and the Seven Dwarfs. September 13 & 14 at The Broad Stage (1310 11th Street, Santa Monica, CA 90401). Tickets here or 310.434.3200.
Photos: Muse 'Til Midnight by Paul Delmont. Scenario Studio Pop-Up courtesy Grand Central Market. Sephoria House of Beauty courtesy Sephoria. Zedd in the Park courtesy Zedd in the Park. Gelson's Back to School Specials courtesy Gelson's. Krug Single-Ingredient Dinner courtesy La Boucherie. CUT Pop-Up courtesy CUT BH Lounge. Final Friday at Barnsdall Art Park by Meg Quinn. Burbank International Film Festival courtesy @BurbankFilmFestival. Light the Barricades courtesy courtesy Annenberg Space for Photography. The Other Art Fair courtesy The Other Art Fair. Ali Wong: The Milk & Money Tour courtesy @aliwong/Facebook. Silence: The Ritual courtesy Descanso Gardens. World Premiere Formulae & Fairy Tales courtesy Broad Theater.