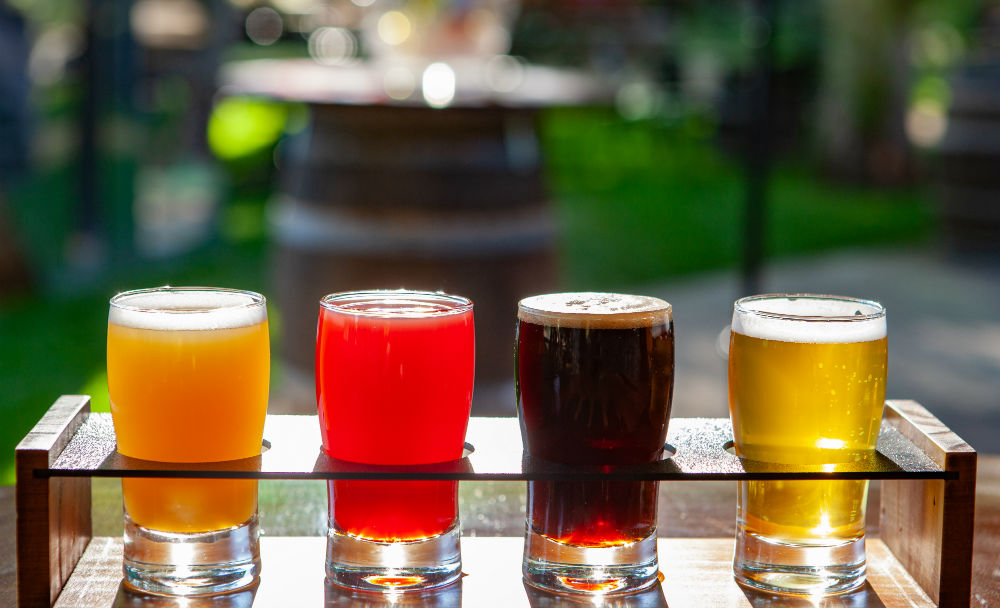 From wrestling to opera, there's something for everyone this weekend in L.A. Here are our top Los Angeles weekend event picks for September 20-23.
Edited by William Yelles.
EVENTS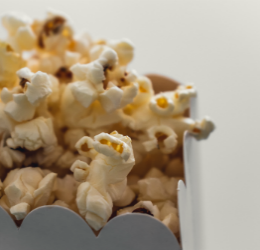 L.A. Film Festival
Opens Sept. 20. Film Independent's primary showcase offers a lineup of compelling independent films, TV and episodic work from emerging storytellers, alongside filmmaker-driven studio titles. New this year are an Immersive Program and We the People, a summit about inclusion in the film industry. Check website for lineup, film schedule, venues and ticket prices. 323.556.9300. filmindependent.org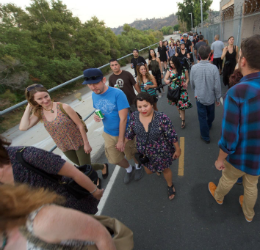 Frogtown Art Walk
Sept. 22. Elysian Valley (aka Frogtown) welcomes art lovers of all ages to enjoy pop-up galleries, artists' studios, musical performances, art installations and food selections along the Los Angeles River. 4-10 p.m. Free. Between Fletcher Dr. and Figueroa St. and between the Los Angeles River and Riverside Dr. frogtownarts.com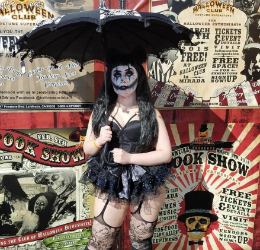 Halloween Club "Spook Show"
Sept. 22. Join local vendors, artists, collectors, teachers, spook makers and "hauntrepreneurs" for an outdoor "bazaar for the bizarre." Costume dress-up is encouraged. Noon-7 p.m. Free; reservations required. Halloween Club, 14447 Firestone Blvd., La Mirada, 714.367.0859. Tickets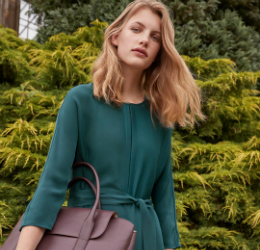 Palisades Village Grand Opening
Sept. 22. Rick Caruso, the mastermind behind The Grove and Americana at Brand, officially opens his latest upscale retail and dining destination featuring dozens of high-end designer boutiques and chef-driven restaurants. L.A. Mayor Eric Garcetti and longtime Pacific Palisades resident Billy Crystal are set to do the ribbon-cutting honors. 9:45 a.m. 15225 Palisades Village Lane, Pacific Palisades, 310.744.2301. palisadesvillageca.com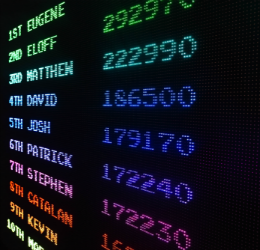 Union Station Retrocade Experience
Sept. 22-23. Step back in time for the ultimate arcade rewind. Attendees can enjoy free play on an eclectic collection of classic arcade games and specialty pinball cabinets. A lounge will allow players to relax between games while they enjoy retro tracks from the house DJ and snack on classic arcade food. Sa 11 a.m.-9 p.m., Su 11 a.m.-7 p.m. 800 N. Alameda St., L.A. unionstationla.com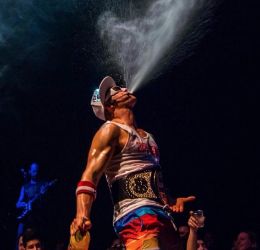 Boomtown Brewery Wrestling
Sept. 23. Grab your shiny spandex pants and head down to Boomtown Brewery for craft beer, barbecue and campy, action-packed Wrestlemania-inspired matches courtesy of Bumps and Brewses. 3 p.m. $25. 700 Jackson St., L.A., 213.617.8497. bumpsandbrewses.com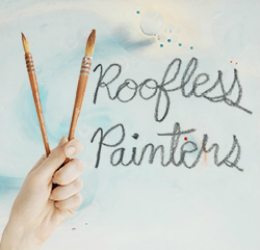 SPONSORED
Enjoy Drinks and Painting at OUE Skyspace LA
Sept. 23. Join Roofless Painters for a paint night at OUE Skyspace LA in the private event space, located on the 70th floor. Beer, wine and appetizers available for purchase. Julio Panisello, the founder of Roofless Painters, created this event to open painting up to anyone who feels inspired. Buy tickets today! 3-6 p.m. $80. 633 W. Fifth St., L.A., 213.894.9000. Tickets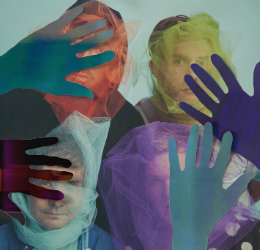 Grizzly Bear, TV on the Radio
Sept. 23. Following the success of their major-label debut, 2017's Painted Ruins, Grizzly Bear will bring their textural, paradoxically intimate anthems to the Hollywood Bowl. TV on the Radio returns with new music for a high-powered set of rhythmically charging, soulfully spangled art rock. Kaitlyn Aurelia Smith opens. 7 p.m. See website for ticket prices. 2301 N. Highland Ave., Hollywood, 323.850.2000. hollywoodbowl.com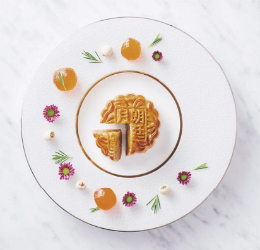 Mid-Autumn Festival
Sept. 23. This night market features family-friendly dining stations, brightly colored lanterns, tea, mooncakes and a Chinese dragon-dance performance. 5-9 p.m. $38-$88 (includes valet parking), under 3 free. The Langham Huntington, Pasadena, 1401 S. Oak Knoll Ave., Pasadena, 626.568.3900. langhamhotels.com
FOOD + DRINK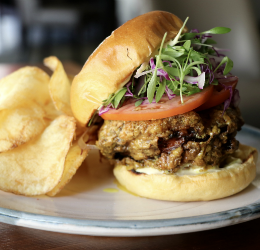 The Bull and Barrel at Alexander's Steakhouse
Now Available. Alexander's Steakhouse has expanded its hours and offerings to include lunch and weekend brunch. Executive Chef Travis Flood retains the restaurant's storied steak offerings in the evening while lighter, more approachable fare takes center stage during the new daytime hours. Lunch: W-F 11:30 a.m.-2 p.m. Brunch: Sa-Su 10 a.m.-2 p.m. 111 N. Los Robles Ave., Pasadena, 626.486.1111. alexanderssteakhouse.com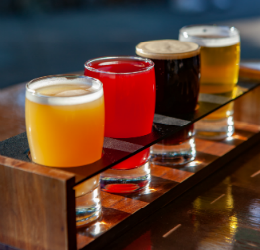 Malibu Wines & Beer Garden
Now Open. Malibu Wines & Beer Garden is the latest concept from the team behind the popular Malibu Wines Tasting Room. Semler and Saddlerock Wines are on offer in addition to 15+ craft beer brands. The mission-style venue is located in a historic estate declared a Los Angeles Historic-Cultural Monument. Su-Th 11 a.m.-7 p.m., F-Sa 11 a.m.-9 p.m. 23130 Sherman Way, West Hills, 818.712.9760. malibuwines.com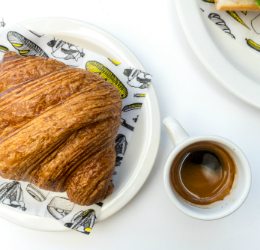 Superba Snacks + Coffee
Opens Sept. 20. The team behind Superba Food + Bread branches out from the 310 with the debut of its Pasadena cafe serving all-day breakfast, lunch and weekend brunch. The new location will also offer menu best-sellers from its Westside sister restaurants like select toasts, sandwiches and salads. Fresh pastries and baked goods will be available from Superba's Bakehouse. 6:30 a.m.-3:30 p.m. 712 S. Arroyo Pkwy., Pasadena. superbasnacksandcoffee.com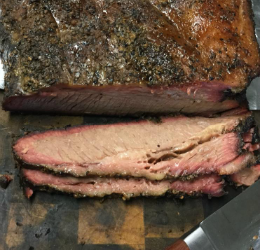 Valley Urban Market
Sept. 22. Valley Urban Market, a brand-new weekly open-air culinary destination launches with over a dozen culinary vendors and celebrity-chef-driven pop-ups, including The Beached Pig from Chef Billy Terrell who will have pal Dave Grohl by his side for the opening to serve up pulled-pork sandwiches, beef brisket tacos and specialty sides. 10 a.m.-4 p.m. $5 GA. Sportsmen's Lodge, 12825 Ventura Blvd., Studio City. valleyurbanmarket.com
ARTS + CULTURE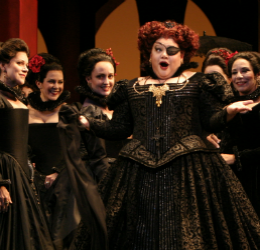 LA Opera "Don Carlo"
Opens Sept. 22. One of Verdi's grandest and greatest works, Don Carlo is a classic tale of resistance, romance and rivalry. Placido Domingo stars; James Conlon conducts the orchestra. 6 p.m. See website for ticket prices. Dorothy Chandler Pavilion, 135 N. Grand Ave., L.A., 213.972.8001. laopera.com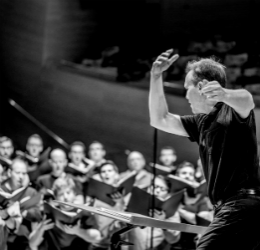 Los Angeles Master Chorale
Sept. 22-23. The Los Angeles Master Chorale opens its 2018-19 season with the famous Mozart Requiem. This revered work is paired with Shawn Kirchner's Songs of Ascent, a hope-filled setting of the psalms sung by pilgrims journeying to Jerusalem. Sa 2 p.m., Su 7 p.m. See website for ticket prices. Walt Disney Concert Hall, 111 S. Grand Ave., L.A., 213.972.7282. lamasterchorale.org
STYLE + BEAUTY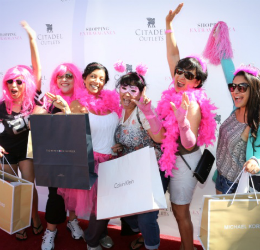 Citadel "Shopping Extravaganza"
Sept. 22. Donate to the charity of your choice while scoring bargains at the Citadel Outlets' annual "Shopping Extravaganza" event. Proceeds from each ticket purchased go toward one of 43 participating charities. Buyers also unlock extra savings at the outlet mall's stores and the chance to win gift cards and other prizes. 9 a.m.-9 p.m. $35. 100 Citadel Dr., L.A., 323.888.1724. citadeloutlets.com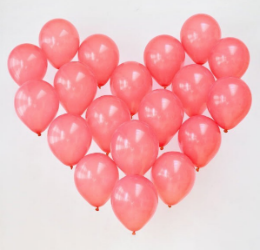 Fred Segal Anniversary Bash
Sept. 22-23. Luxury department store Fred Segal will celebrate the first anniversary of its Sunset Strip store, complete with cake, champagne, photo booth, DJ and more. All of Fred Segal's shop-in-shops will be participating with their own surprises as well. Sa 10 a.m.-9 p.m., Su 11 a.m.-6 p.m. 8500 Sunset Blvd., L.A., 310.432.0560. fredsegal.com
Frogtown Art Walk photo courtesy @frogtownarts/Facebook. Halloween Club "Spook Show" photo courtesy @halloweenclubs/Instagram. Palisades Village Grand Opening photo courtesy @palisadesvillageca/Facebook. Boomtown Brewery Wrestling photo courtesy @bumpsandbrewses/Instagram. Grizzly Bear photo courtesy @grizzlybear/Facebook. Mid-Autumn Festival photo courtesy @langhampasadena/Instagram. "The Bull and Barrel" at Alexander's Steakhouse photo courtesy White Oak Communications. LA Opera "Don Carlo" photo by Robert Millard/LA Opera. Los Angeles Master Chorale photo by Tao Ruspoli/Marie Noorbergen. Fred Segal Anniversary Bash photo courtesy @fredsegal/Instagram.
[et_bloom_inline optin_id=optin_11]