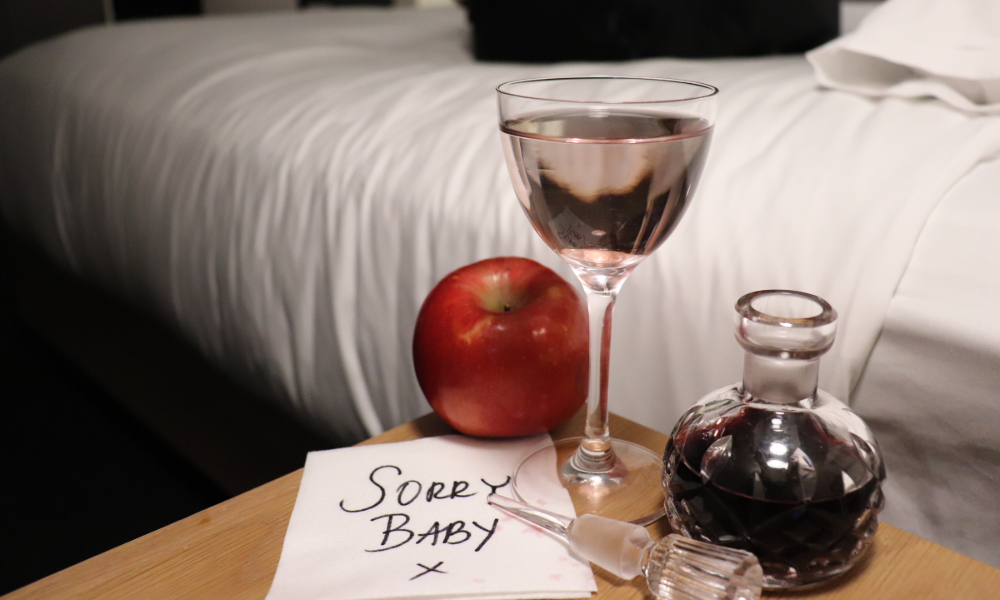 Downton Abbey Experience, L.A. County Fair, The Emmys and more… Here are the top Los Angeles weekend events for September 19-22.
Edited by Alicia Luchak.
EVENTS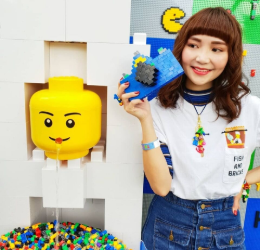 Brick Bar
Sept. 19-22. Unleash your inner-child at an adults-only building-block playground, complete with a live DJ set, themed bites and cocktails, craft beers and more. The nostalgic four day pop-up is filled with photo-friendly toy-brick decor and sculptures along with stations to create your own playful masterpieces. 21+. Th-F 5 p.m.- 9:30 p.m., Sa-Su 11 a.m.-9:30 p.m. $20. Boomtown Brewery, 700 Jackson St., downtown. Tickets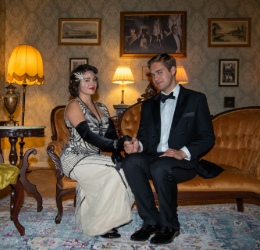 Downton Abbey Experience
Sept. 19-22. In celebration of the opening weekend of the Downton Abbey movie, ArcLight Hollywood teamed up with Focus Features to create a themed interactive experience. Submerge yourself in the lifestyle of the characters of the multi-award-winning period television show turned film, with multiple rooms full of themed decor, drinks, food, music and decked-out character actors. The ticket package includes 2 curated cocktails, an honorary keepsake, selection of snacks, photo op, popcorn with movie viewing and an hour and a half of pre-movie mingling. Be sure to dress to theme! See website for showtimes. $65. 6360 Sunset Blvd., Hollywood. Tickets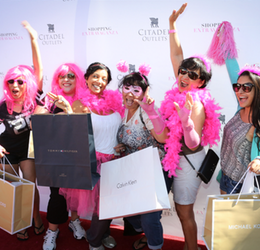 Citadel Outlets Shopping Extravaganza
Sept. 21. Looking for an excuse for a guilt-free shopping spree? At the Citadel Outlets 14th annual shopping event, you can choose from a list of over 50 participating local charities to support while making use of exclusive discounts (up to 70% off) at designer stores like Coach, Tommy Hilfiger, Kate Spade, Hugo Boss, Guess and more. Expected to raise more than $100,000 for charity, the shop-for-a-cause event will also include complimentary wine tasting, live entertainment, catered lunch and drinks, and a chance to win over $90,000 in gift cards and prizes. 9 a.m.-9 p.m. 100 Citadel Dr., Commerce. CitadelOutlets.com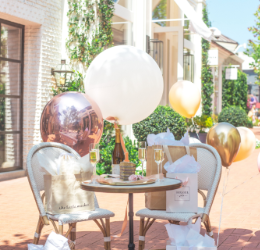 Palisades Village Birthday Stroll
Sept. 21. Celebrate the first birthday of the Palisades Village with live music performances, a block party, and an abundance of exclusive shopping and restaurant deals. The decked-out birthday block party will be teeming with activities such as an obstacle course, face painting, cupcake decorating, lawn games and more. On top of the pre-existing discounts, shoppers will receive special gifts and goodies the more they spend– ranging from complimentary champagne to a special VIP Santa House package. See website for each store and eatery's special offers. Block party 2-6 p.m. 15225 Palisades Village Ln, Pacific Palisades. palisadesvillageca.com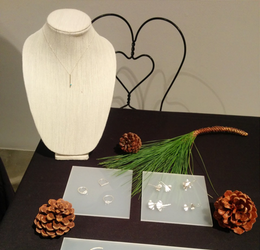 Barnsdall Arts and Crafts Fair
Sept. 22. Shop unique hand-crafted gifts while you support local artists at the Barnsdall Art Center this Saturday. Peruse one-of-a-kind items like handmade jewelry, ceramics, painting and photography while you help raise money to support art programming and education. The family-friendly event will also include a fundraising-raffle for exciting art pieces and surprise grand prizes. 10 a.m.- 3 p.m. Free. 4800 Hollywood Blvd., Hollywood. Tickets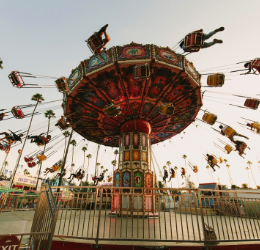 L.A. County Fair
Through Sept. 22. A tradition since 1922, the fair lures city dwellers to the Fairplex in Pomona to cheer on racing pigs, ride carnival rides, hear concerts and chow down on deep-fried everything. Cheer on a racing pig, learn about farming, ride a Ferris wheel, attend a concert (headliners include Pitbull and War) and chow down on deep-fried food at this year's "pop"-themed fair. Labor Day weekend hours: Su 10 am-midnight; M 10 am-10 pm. W noon-10 pm; Th noon-11 pm; F noon-midnight; Sa 10 am-midnight; Su 10 am-10 pm. $6-$20, under 6 free; parking $15. Fairplex, 1101 W. McKinley Ave., Pomona, 909.623.3111, lacountyfair.com
FOOD + DRINK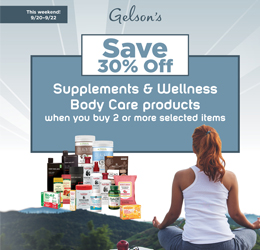 SPONSORED
Gelson's
Sept. 20-22. Plan ahead! This weekend, save 30% off Supplements & Wellness Body Care (selected varieties) when you purchase two or more selected items. Valid 9/20-9/22. Click here for promotion details.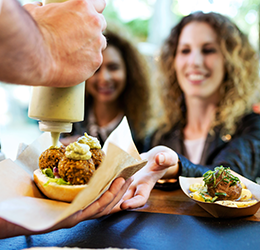 Queen Mary Night Market
Sept. 20. Savor, sip, and shop with a breathtaking backdrop at the all-new Queen Mary Night Market. This outdoor event offers an end of summer hangout packed with food trucks, local brands and businesses, breweries, dancing, and live entertainment. 5 p.m.-midnight. $7 GA, free for ages under 8, $20 on-site parking. The Queen Mary Events Park, 1126 Queens Hwy., Long Beach, 877.600.4313. queenmary.com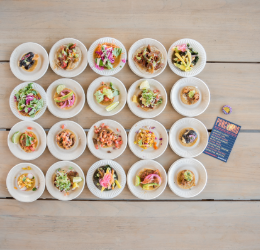 LA's Best Vegan Tacos Event
Sept. 21. Cafe Gratitude, Eat Drink Vegan and LA Taco collaborated to create a vegan taco tasting festival featuring LA's most popular taco vendors, chefs and restaurants. When you're not chowing down on tacos, you can check out the Gracias Madre beer garden. Guests over twelve can taste a dozen tacos while VIP attendees will also be granted early access, select specialty drinks, a raffle ticket and more. Proceeds support the Immigrant Defenders Law Center. Leading up to the event, you can vote for your favorite vendor on the website. 11 a.m.-5 p.m. Kids under 5 admitted free. $20 for ages 6-12, $35 GA, $45 Mañero VIP. 300 S Santa Fe Ave., downtown. Tickets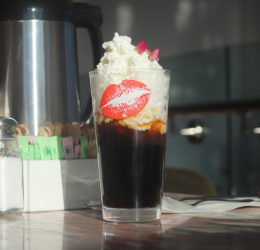 Ever Bar's Emmy-Themed Cocktails
Through Oct. As a tribute to the 2019 Emmys, Ever Bar has put together a limited-time cocktail menu with a meticulously-concocted beverage for each nominated show. The bar team went above and beyond to create drinks such as the Schitt's Creek, comprised of J.P. Wiser's Canadian Triple Barrel Rye, St. George Coffee Liqueur, Coffee, Demerara, Vanilla Rose Whip Cream and a Lipstick Kiss. For those who aren't going to the actual Award Show, Ever Bar's live viewing party will be the next-best thing. Sip on themed cocktails and mingle with fellow tv-fans this Sunday from 4-8 p.m. Ever Bar, The Kimpton Everly Hotel, 1800 Argyle Ave., Hollywood. everbarla.com
ARTS + CULTURE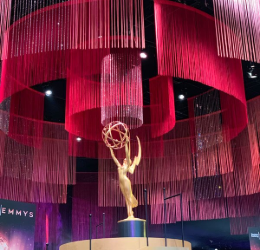 Primetime Emmy Awards
Sept. 22. For the 12th year running, the Primetime Emmy Awards will be broadcast from the Microsoft Theater at downtown's L.A. Live. The entertainment center is home to the Grammy Museum, Microsoft Theater and the Novo by Microsoft, restaurants, high-tech bowling lanes and nightspots such as the Conga Room. 800 W. Olympic Blvd., downtown, 213.763.5483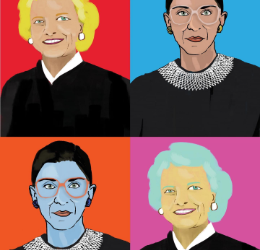 Sisters In Law
Through Oct. 13. This work, having its West Coast premiere here, explores the friendship between the U.S. Supreme Court's first two female justices, Ruth Bader Ginsburg and Sandra Day O'Connor. Wallis Annenberg Center for the Performing Arts, 9390 N. Santa Monica Blvd., Beverly Hills, 310.746.4000 Tickets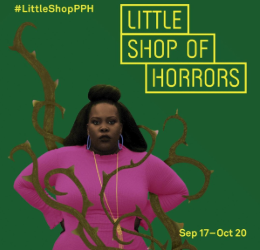 Little Shop of Horrors
Through Oct. 20. This production of the classic sci-fi musical comedy features some devious new twists and stars George Salazar (Be More Chill), Mj Rodriguez (Pose) and Amber Riley (Glee). Pasadena Playhouse, 39 S. El Molino Ave., Pasadena, 626.356.7529 Tickets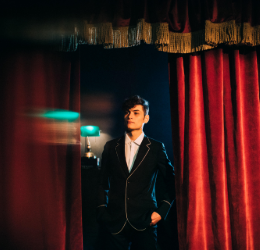 The Magic Show with Franco Pascali
Through Dec. 31. Be prepared to have your mind blown. For the rest of 2019, you can catch an intimate showing of Franco Pascali's mind-boggling magic performance inside one of Hollywood's most mysterious underground gems. See website for showtimes. $89-109. The Hollywood Roosevelt, 7000 Hollywood Boulevard, Hollywood. Tickets

Photos: Brick Bar courtesy The Brick Bar. Downton Abbey Experience courtesy The Hollywood ArcLight. Citadel Outlets Shopping Extravaganza courtesy Citadel Outlets. Palisades Village Birthday Stroll courtesy Palisades Village. Barnsdall Arts and Crafts Fair courtesy Barnsdall Art Park. LA County Fair courtesy @lacountyfair/Facebook. Gelson's courtesy Gelson's. Queen Mary Night Market courtesy the Queen Mary. LA's Best Vegan Taco Event courtesy LA's Best Vegan Tacos. Ever Bar's Emmy-Themed Cocktails courtesy Ever Bar. Little Shop of Horrors courtesy @msamberpriley/Instagram. Sisters in Law courtesy @TheWallisBH/Facebook. Primetime Emmy Awards courtesy @televisionacad/Faceboook. The Magic Show with Franco Pascali courtesy The Hollywood Roosevelt.