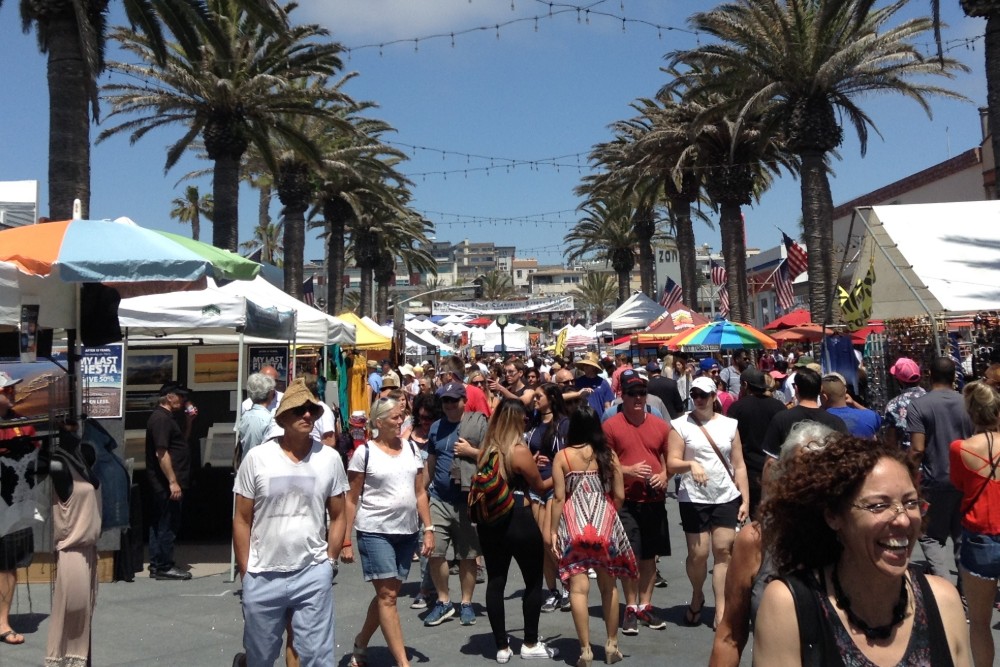 Fiesta Hermosa, Topanga Days, Memorial Day observances and more…Check out our top Los Angeles weekend events for May 23-27.
Edited by William Yelles.
EVENTS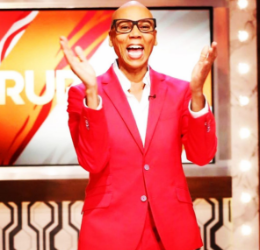 RuPaul's DragCon
May 24-26. RuPaul's DragCon provides a safe, fun space for fans of all ages and backgrounds to meet and interact with stars of RuPaul's Drag Race, celebrities, and icons in a family-friendly and accessible environment. Programming includes lip sync contests, shopping, challenges on the runway, and panel sessions on topics such as fashion, make-up, styling, and pop culture, for all genders, ages, and sexualities. See website for schedule. $40 single-day; $70 weekend; kids free. Los Angeles Convention Center, 1201 S. Figueroa St., downtown. Tickets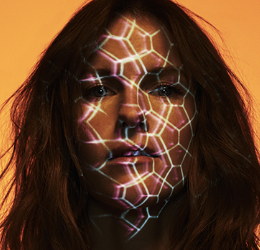 Meditation at The Getty
May 25. Join electronic composer Kaitlyn Aurelia Smith in the lush environment of The Getty's central garden for a unique guided meditation experience set to the sounds of her album Tides: Music for Meditation and Yoga. Nine tracks of densely layered prismatic tones are interwoven with field recordings or natural sounds for music that ebbs, flows, and connects the listener to frequencies both environmental and internal. Feel free to bring your own yoga mat or blanket for the lawn. 6 p.m. Free. 1200 Getty Center Drive, Bel-Air, 310.440.7300. getty.edu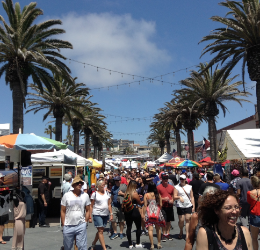 Fiesta Hermosa
May 25-27. This semiannual festival features some 300 artists and crafters, as well as food, live music, a charity beer and wine garden and more. Kids ages 3-10 can check out their own "kiddie carnival" area with a 30-foot slide, games, pony rides, a petting zoo and face painters. 10 a.m.-6 p.m. Free. Pier Plaza, Hermosa Avenue and lower Pier Avenue, Hermosa Beach, 310.376.0951. fiestahermosa.net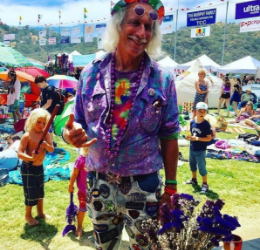 Topanga Days
May 25-27. Enjoy concerts, a parade (May 27, 8:30 a.m.) and old-fashioned fun at this 46th annual fair. Spend Memorial Day weekend listening to live music and participating in games like sack races and horseshoes. 10 a.m.-7 p.m. $15-$35 per day; $40-$70 three-day pass, under 6 free; Fun Zone passes $15-$40. 1440 N. Topanga Canyon Blvd., Topanga, 310.455.1980. topangadays.com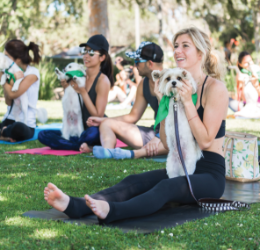 Doga at the Park
May 26. The Healthy Spot pet store chain invites you to get your downward dog on with a 50-minute Doga session with instructor Stephanie Kang, founder of Doga Alchemy. Pups in attendance can enjoy a mini treat bar by Primal. Bring your own mat and water for you and your furry workout buddy. Reservations required. 10-11 a.m. Free. Westwood Recreation Center, 1350 S. Sepulveda Blvd., West L.A. Tickets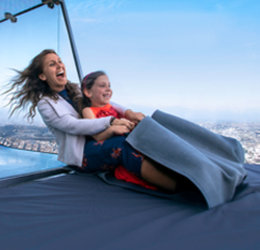 SPONSORED
Summer at Skyspace
Now Available. Slide into summer at OUE Skyspace LA with the new Summer Savings Bundle. This new ticket package includes a ride on the all-glass Skyslide, a framed photo, a beer or wine voucher, and $5 off Skyspace merchandise. Take in the breathtaking 360-degree views and much more at 1,000 feet above downtown Los Angeles. For more information and to purchase tickets visit oue-skyspace.com
MEMORIAL DAY WEEKEND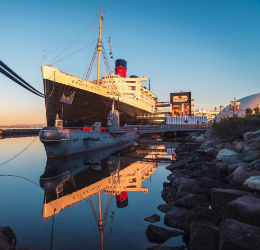 Queen Mary Salute to Service
May 25-27. The Queen Mary's Salute to Service honors and remembers those who have served and pays homage to the legendary Queen Mary's duty as a troopship during WWII. The family-friendly activities offered on the ship include historical reenactments and demonstrations, and appearances by beloved historical figures. 11 a.m.-8 p.m. $40 GA; $20 children 4-11. Veterans, active duty military and first responders receive free ship admission. Guests of the same party receive 25% off discount. 1126 Queens Hwy., Long Beach, 877.342.0742. queenmary.com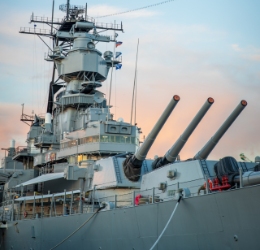 Battleship Iowa Memorial Day Tribute
May 27. The Battleship Iowa museum honors those who served with a special pier-side remembrance. Free events include a patriotic dance performance by San Pedro City Ballet, arts and crafts activities in the Kids' Zone, live music with patriotic songs by local rock band U.S. 99, military vehicles on display, and more. Self-guided tours and ship admission tickets will be available for purchase. All active, retired and reserve military will receive complimentary admission to tour the ship. 10 a.m.-3 p.m. 250 S. Harbor Blvd., San Pedro, 877.446.9261. pacificbattleship.com
FOOD + DRINK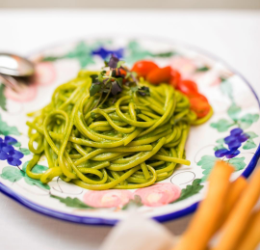 Pasta Masters
May 23. Blending traditional and modern takes on Italian cuisine, Pasta Masters: A Progressive Pasta Experience at the Authentic Italian Table is a pasta-centric culinary journey of classic dishes and contemporary interpretations. Some of Los Angeles' most celebrated Italian chefs showcase authentic Italian ingredients during culinary demos and pasta tastings. The poolside event includes unlimited pasta samples and bottomless Italian beers and wines. 7-10 p.m. $95. Mr. C Beverly Hills, 1224 Beverwil Drive, L.A. mrcbeverlyhills.com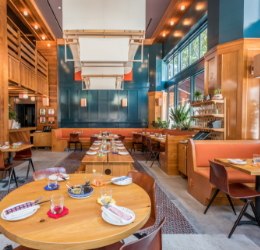 The Exchange Dinner Pop-Up
May 24-25. Chef Asaf Doktor of Tel Aviv eateries DOK, Haachim and Abie collaborates with The Exchange's Chef Alex Chang on a special dinner menu at the Israeli-inspired restaurant. Featured dishes include cured mackerel with potato salad and fresh horseradish cream; charcoal kohlrabi with feta cheese, whole sesame seeds, and young thyme; grilled octopus with fried zucchini zaziki, grated tomato and dried vine leaves; and lamb belly "matfune" wrapped in vegetables and buried in ash, stuffed vine leaves and black eggplant puree. 5-11 p.m. 416 W. 8th St., downtown, 213.395.9531. freehandhotels.com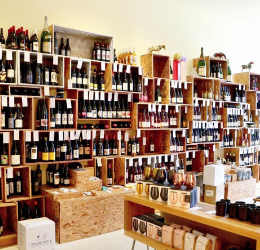 National Wine Day
May 25. Score 10% off magnums, 15% off mixed 6 packs of rosé, and select bottles for $10 at wine shop Vinovore—which specializes in female-made wine from around the world. 616 N. Hoover St., Silver Lake. vino-vore.com Also: Chinatown bar LA Wine is offering happy hour prices ($8) on rosé and seasonal reds. 5 p.m.-midnight. 900 N. Broadway, Suite 1070, downtown. lawineforever.com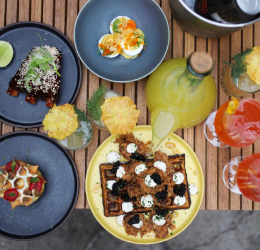 Brunch at Atrium
May 25-27. The newly opened airy greenhouse-inspired eatery will host a brunch that includes dishes and drink specials to celebrate the three-day weekend. Featured special selections include deviled eggs with smoked maple syrup, chives and caviar ($9); crispy pork short ribs with gochujang, sesame and lime ($17); and fried chicken, waffles and caviar ($28). 10 a.m.-4 p.m. 1816 N. Vermont Ave., Los Feliz, 323.607.6944. atriumlosfeliz.com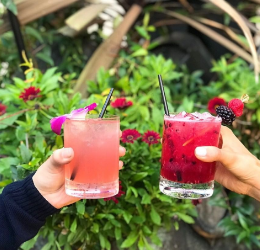 Katana Red Sun BBQ
Starts May 26. Katana's annual summer barbecue series inspired by the Ginza tradition in Japan kicks off this weekend, running Sundays through Labor Day weekend. Enjoy a special table-side robatayaki menu, live DJs and tropical summer cocktails on the restaurant patio. 6 p.m.-11:30 p.m. 8439 Sunset Blvd., West Hollywood, 323.650.8585. katanarobata.com
ARTS + CULTURE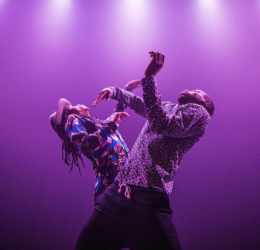 Jon Boogz and Lil Buck
May 23. Hip hop dance sensations Jon Boogz and Lil Buck bring their signature street dance style to the stage at Royce Hall to address issues of mass incarceration, immigration and the destruction of the environment through the vehicle of dance. 8 p.m. $29-$99. Royce Hall, UCLA, 10745 Dickson Court, Westwood, 310.825.2101. cap.ucla.edu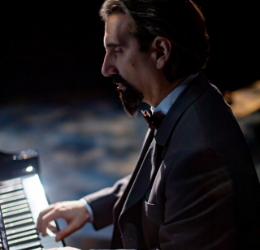 Hershey Felder: A Paris Love Story
Opens May 24. Doubling as playwright and performer, Felder takes audiences on his own personal journey as he explores the life and music of Impressionist composer Claude Debussy, bringing to life a visionary who proclaimed nature his religion and romance his milieu. This production is the latest work in Felder's critically acclaimed series of one-man shows about great composers including Chopin, Beethoven, Gershwin and Tchaikovsky. See website for show times and ticket prices. The Wallis, 9390 N. Santa Monica Blvd., Beverly Hills, 310.746.4000. thewallis.org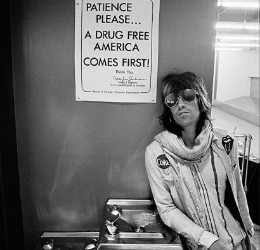 Keith, Unfiltered
Opens May 24. Morrison Hotel Gallery celebrates the golden anniversary of The Rolling Stones' renowned 1969 U.S. tour with an exhibition of the many iconic images now essential to the band's legacy. Photographs within the exhibit showcase guitarist Keith Richards and bandmates in classic portraits, candidly at work, and in moments of relaxation beyond the frenetic energy of the sold-out stadiums and screaming fans. Su 11 a.m.-6 p.m., M-W 10 a.m.-7 p.m., Th-Sa 10 a.m.-11 p.m., Sunset Marquis, 1200 Alta Loma Road, West Hollywood, 310.881.6025. morrisonhotelgallery.com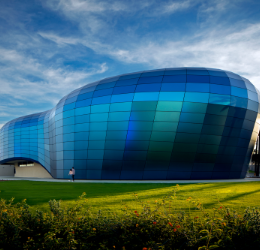 Pacific Visions
Opens May 24. The Aquarium of the Pacific opens its first major expansion in its two-decade history, with the debut of its new Pacific Visions wing. The 29,000-square-foot, two-story building houses a state-of-the-art immersive theater, an art gallery, and a gallery with interactive activities, game tables, and live animal exhibits. 9 a.m.-6 p.m. $29.95 GA; $17.95 children 3-11. 100 Aquarium Way, Long Beach, 562.590.3100. aquariumofthepacific.org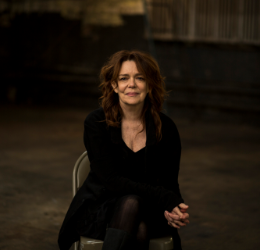 Dana H.
Opens May 26. This play tells the story of Dana Higginbotham—a psych-ward chaplain who was held captive by an ex-convict for five months—in Dana's own words and reconstructed for the stage by her son, award-winning playwright Lucas Hnath. Deirdre O'Connell stars. See website for show times and ticket prices. Kirk Douglas Theatre, 9820 Washington Blvd., Culver City, 213.628.2772. centertheatregroup.org
STYLE + BEAUTY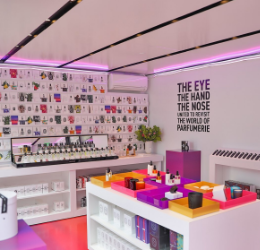 diptyque Pop-Up
May 25-26. The beauty brand's first-ever West Coast pop-up continues at The Grove through the end of May, highlighting the iconic brand's personal fragrance collection. The opening of the pop-up coincides with the launch of a new eau de parfum, Eau de Minthe. Visit this weekend to discover olfactory landscapes and receive a personalized Polaroid portrait. 1-6 p.m. Free. 189 The Grove Drive, L.A. diptyqueparis.com
Photos: Fiesta Hermosa courtesy Hermosa Beach Chamber of Commerce & Visitors Bureau. RuPaul's DragCon courtesy @rupaulofficial/Instagram. Meditation at The Getty courtesy The Getty. Topanga Days courtesy Topanga Community Club. Doga at the Park courtesy Healthy Spot. Queen Mary and Battleship Iowa courtesy The Ace Agency. Pasta Masters courtesy Mr. C Hotels/Facebook. The Exchange Dinner Pop-Up by Rick Poon. National Wine Day courtesy @vinovorela/Instagram. Brunch at Atrium courtesy Atrium Los Feliz. Katana Red Sun BBQ courtesy @katanarobata/Instagram. Jon Boogz and Lil Buck by Ney Coelho. Hershey Felder: A Paris Love Story by Christopher Ash. Keith, Unfiltered (Keith Richards, 1972) by Ethan Russell/Morrison Hotel Gallery. The new Pacific Visions wing at the Aquarium of the Pacific, Long Beach ©2019 Tom Bonner. Dana H. (Dierdre O'Connell) courtesy Center Theatre Group. diptyque Pop-Up courtesy @thegrovela/Instagram.