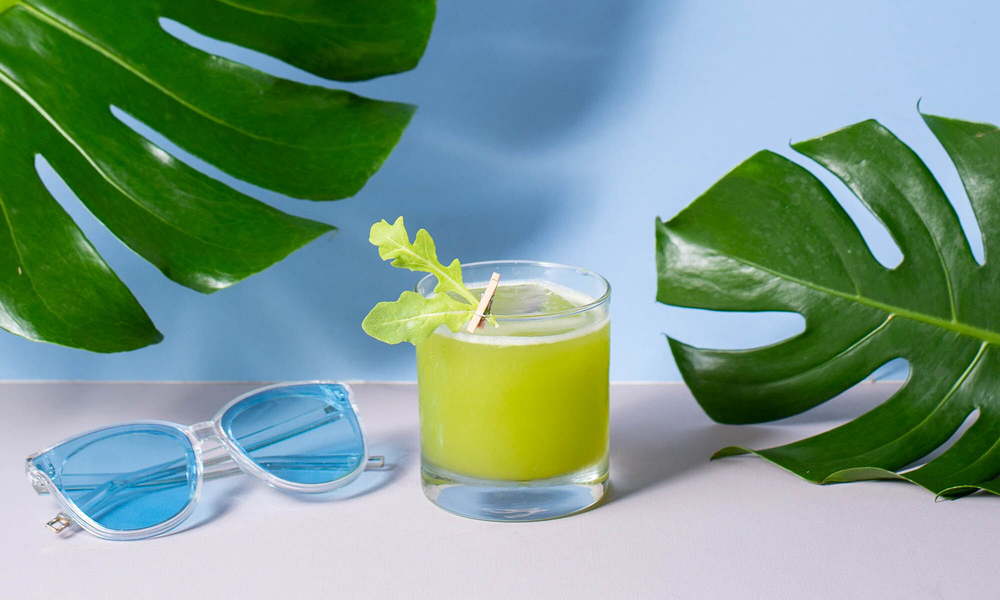 Roaring Nights at the Los Angeles Zoo, the South Pasadena Arts Crawl and tasty culinary experiences Delicious Little Tokyo. Be sure to read all about these events and more to make the most of L.A.'s jam-packed weekend.
Edited by Alicia Luchak.
EVENTS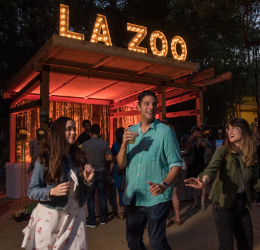 Roaring Nights
July 19. The Los Angeles Zoo gets a little wilder during this adults-only summer series. Groove to live bands, DJs and a silent disco; get close to nature with pop-up zoo talks and animal feedings; and pig out at gourmet food trucks. 21+. 6-10:30 p.m. $16 members, $21 nonmembers. Griffith Park, 5333 Zoo Drive, Glendale. 323.644.4200. lazoo.org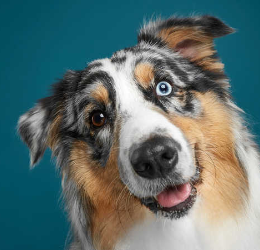 Yappy Hour
July 19. Sip cocktails, wine and beer while you mingle with many potential new furry best friends. Pug Nation and Mutt Hut Rescue have teamed up to bring adoptable pooches and dog lovers together in the Hammer Museum's beautiful outdoor courtyard. 6-8 p.m. Free. 10899 Wilshire Blvd, Westwood. hammer.ucla.edu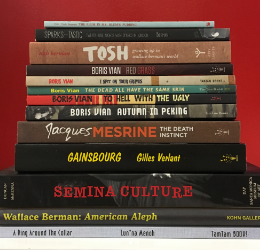 Little Literary Fair
July 20-21. Independent booksellers, publishers and cultural creators gather to share work and ideas with attendees through interviews and panel discussions with authors, artists and community organizers at this hip new L.A. book fair. See website for schedule. 11 a.m.-6 p.m. Free. Hauser & Wirth, 901 E. 3rd St., downtown. litlitfair.com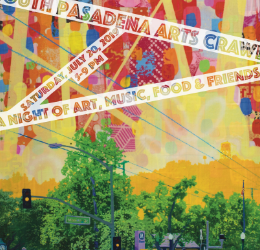 South Pasadena Arts Crawl
July 20. Lovers of the arts, enjoy a night out on the town with music, family, food and, of course, an abundance of art exhibitions and activities. Businesses on Mission Street and the surrounding blocks will open their doors to art enthusiasts of all ages—whether you wish to simply admire the work or purchase some pieces for yourself. 5-9 p.m. Free. 1121 Mission St., South Pasadena. southpasadenaca.gov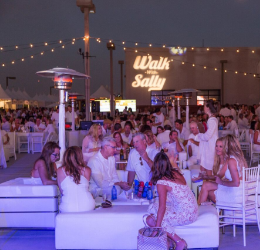 White Light White Night
July 20. This annual food festival features over 25 L.A. restaurants, craft cocktails from Tito's Vodka, an auction and a special musical guest. Proceeds benefit Walk With Sally, which helps children experiencing trauma through a parent, guardian or sibling's cancer journey. 5-11 p.m. $250+. 870 S. Nash St., El Segundo, 310.322.3900. Tickets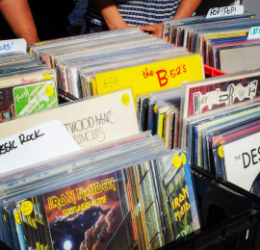 Record Fair
July 21. Smorgasburg L.A.'s record fair will return along with the launch of its annual summertime special, Ice Cream Alley—a perfect way to celebrate National Ice Cream Day. Check out 20 pop-up music vendors and an expansive selection of classic vinyl to peruse and purchase while enjoying a rotation of live DJ sets, a beer garden, plenty of food and ice cream and more. 10 a.m.- 4 p.m. Free. Row DTLA, 777 S. Alameda St., downtown. la.smorgasburg.com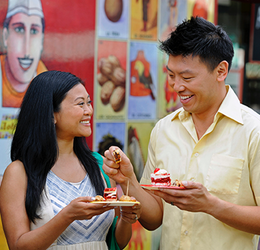 SPONSORED
11th Annual Taste of Farmers Market 
July 23. Join the iconic Third & Fairfax destination for a "full" evening of delicious bites, live entertainment and activities for the whole family. Admission includes plentiful food sampling with vegetarian options, firehouse chili prepared by firefighter chefs—in support of First-In Fire Foundation and local firehouse stations 61 & 58—plus beer and wine samples, two nonalcoholic drinks and free parking! Discounts are available with 10% off tickets for 10 guests or more. 5-9 p.m. $40. 6333 W. 3rd St., West Hollywood. 323.933.9211. farmersmarketla.com
FOOD + DRINK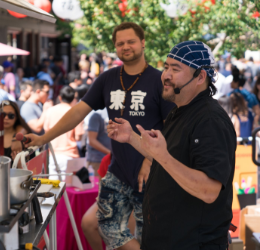 Delicious Little Tokyo
July 19-20. Take part in 20 culinary events including a sake and food-pairing lesson, doughnut decorating, a traditional Japanese tea ceremony, miso-ball making, a historical food walking tour and so much more during this foodie-friendly weekend. See website for list of events and locations. golittletokyo.com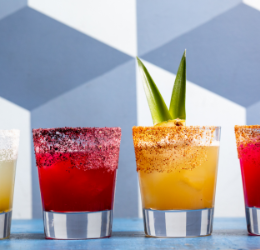 Margarita Showdown 
July 20. Tex-Mex eatery HomeState and Eastside Food Festival organizers are teaming up for this competitive tequila festival to determine the best margarita in L.A. There will be food from Nancy Silverton, Moo's Craft BBQ and, of course, HomeState, along with music from Peanut Butter Wolf and Fred Armisen. Proceeds benefit PATH Organization, which helps L.A.'s homeless population find permanent housing. 5-8 p.m. $20+. 5609 N. Figueroa St., Highland Park. Tickets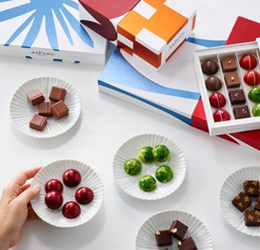 Fine Chocolate Tasting
July 20. Unleash your inner sweet tooth with Project Chocolat & andSons Chocolatiers as you sample and savor decadent bonbons, created by master chocolatier Kriss Harvey. Attendees will learn to enjoy chocolate in a new way through tasting the raw ingredients and experiencing all the flavors and elements that go into the unique chocolates, while activating all of the senses. 2:30-4 p.m. $40. 9548 Brighton Way, Beverly Hills. 310.276.2776. Tickets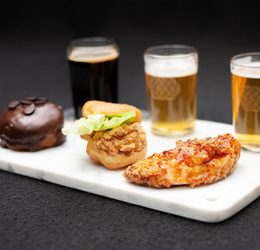 Three Weavers Tap Room Pop up 
July 20. Astro Doughnuts & Fried Chicken's summer beer series continues with a Three Weavers Brew Company Taproom Pop up, wherethey will be bringing five beers on tap, including favorites such as Three Weavers Midnight Flight, Galactic Magic and California Radler. Those who attend can choose between sipping full-size brews or opting for beer flights, carefully selected and paired with special Astro Doughnuts & Fried Chicken dishes, such as chocolate cold-brew doughnuts and chicken sliders with IPA aioli. 2-6 p.m. Astro Doughnuts, 2309 Main St., Santa Monica. threeweavers.la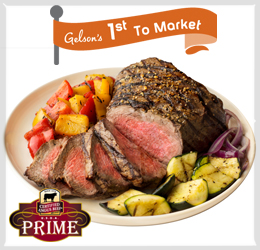 SPONSORED
Gelson's First to Market
Through July 30. Gelson's butchers are beef-proud, and for good reason: It's the only grocery chain in Southern California that's licensed to carry the Certified Angus Beef® Brand of USDA Prime Beef. What does that mean for your plate? You get a beautiful piece of meat with abundant marbling, so every bite is exceptionally flavorful, incredibly tender and naturally juicy. Look for specials on its First to Market USDA Prime CAB Tri-Tip Roast now through 7/30! gelsons.com
ARTS + CULTURE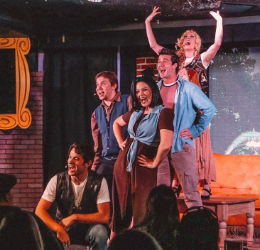 Friends! The Musical Parody
Opens July 16. The North American tour of this comedic salute to the classic '90s sitcom arrives for a three-week run at the Kirk Douglas Theatre. The tribute to the timeless cult classic will include favorite moments from the series' 10-season run, along with fresh new songs that playfully joke about the beloved TV show and its six iconic characters. See website for showtimes and ticket prices. 9820 Washington Blvd., Culver City, 213.628.2772. Tickets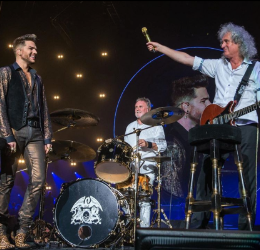 Queen + Adam Lambert: The Rhapsody Tour
July 19-20. Fresh off of Bohemian Rhapsody's Oscar-season love, Queen's original bandmembers Brian May and Roger Taylor, along with American Idol runner-up Adam Lambert, promise a "brand new visual spectacle" to accompany the arena-rock band's iconic songs. The Forum, 3900 W. Manchester Blvd., Inglewood. 310.330.7300. Tickets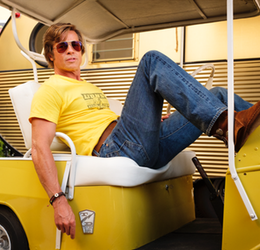 Once Upon a… Tarantino
July 20-21. In anticipation of the long-awaited release of Quentin Tarantino's newest film, Once Upon a Time… in Hollywood, the ArcLight will be hosting a three-day screening celebration, showcasing the entire filmography of the iconic writer-director. The movie lineup ends with an exclusive early screening of the new film! The cherry on top: It will all be going down at the historic Cinema Dome, one of the classic L.A. landmarks featured in the film. See website for ticket prices and viewing times. 6360 Sunset Blvd., Hollywood. arclightcinemas.com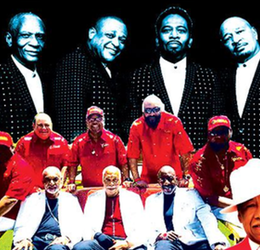 '70s Soul Jam
July 20. Get down to some of the best music from rock's funkiest decade at this show featuring the Stylistics, the Chi-Lites, Heatwave, Harold Melin's Blue Notes and William Hart's Delfonics. Watch the soul stars perform hits such as "Stop, Look, Listen," "Betcha by Golly, Wow," "Have You Seen Her," "Didn't I (Blow Your Mind This Time)" and many more. Doors open at 6 p.m. Tickets start at $25. Greek Theatre. 2700 N. Vermont Ave., Griffith Park. 323.665.5857. Tickets
Good Boys
Through July 21. Award-winning writer Roberto Aguirre-Sacasa (Riverdale) delivers a gripping narrative set in 1988 involving prep-school boys, unrealistic parental pressure and secrets surrounding a disturbing videotape. Betsy Brandt (Breaking Bad, Life in Pieces) stars as the family matriarch. See website for showtimes and ticket prices. Pasadena Playhouse, 39 S. El Molino Ave., Pasadena, 626.356.7529. pasadenaplayhouse.org
Photos: Gracias Madre Margarita courtesy Gracias Madre. Roaring Nights by Jamie Pham/GLAZA. Yappy Hour courtesy The Hammer. Little Literary Fair courtesy @artbookwhla/Instagram. South Pasadena Arts Crawl courtesy South Pasadena Arts Crawl. White Light White Night courtesy Walk With Sally. The Record Fair courtesy @SmorgasburgLA/Facebook. 11th Annual Taste of Farmers Market courtesy Farmer's Market L.A. Delicious Little Tokyo courtesy Go Little Tokyo. Margarita Showdown courtesy HomeState. Fine Chocolate Tasting courtesy andSons. Three Weavers Tap Room Pop-Up courtesy Wagstaff Los Angeles. Gelson's First to Market courtesy Gelson's. Friends! courtesy @FriendsMusicalParody/Facebook. 70's Soul Jam courtesy @GreekTheatre/Facebook. Queen + Adam Lambert courtesy @theforum/Instagram. Once Upon a… Tarantino Andrew Cooper – © 2019 CTMG, Inc. All Rights Reserved. Good Boys courtesy @PasadenaPlayhouse/Instagram.