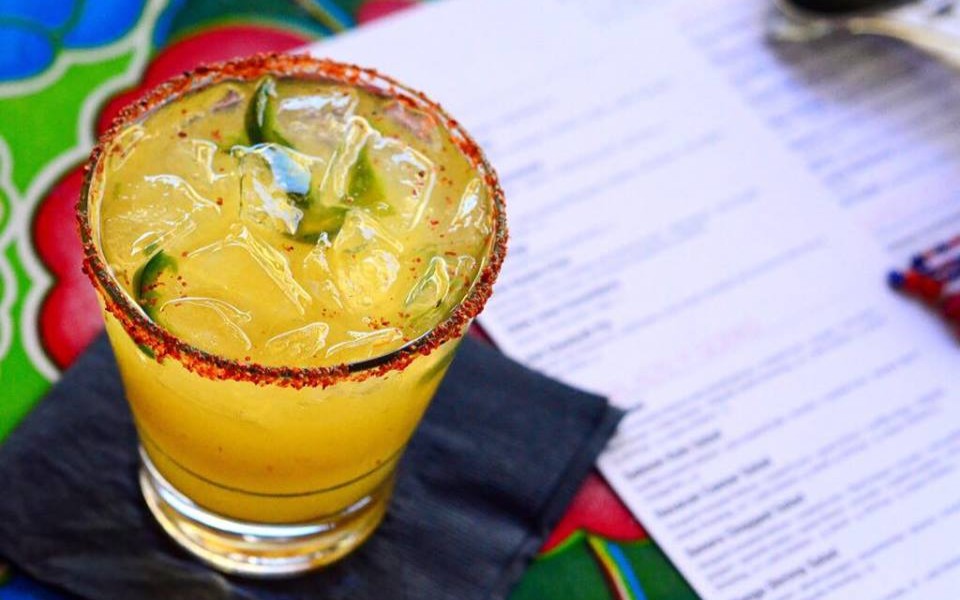 National Margarita Day, Academy Awards parties and more…Check out our best Los Angeles weekend event bets for February 21-24.
Edited by William Yelles.
EVENTS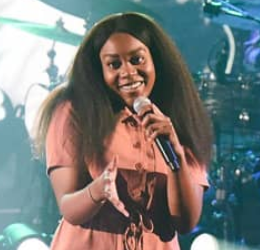 Noname
Feb. 21. Chicago rapper Noname—whom Rolling Stone calls "one of the best rappers alive"—takes the stage at The Wiltern for a concert featuring material from her latest album Room 25 and favorites from her debut cult smash Telefone. 7 p.m. See website for ticket prices. The Wiltern, 3790 Wilshire Blvd., L.A., 213.388.1400. Tickets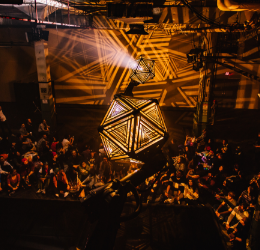 Telestron
Opens Feb. 22. Burgeoning Arts District shopping hub ROW DTLA partners with creative design firm and technology studio VT Pro Design to present the immersive light show Telestron. Employing two large-scale robotic conductors wielding fabricated geometric shades that immerse guests in brilliant arrays of light and shadow, Telestron recreates the diurnal cycle or pattern of the Earth's rotation from day to night in ongoing seven-minute performances. W-F 4-10 p.m., Sa-Su 11 a.m.-10 p.m. Free. 767 S. Alameda St. B-2, Suite 138, downtown, 213.988.8990. rowdtlaevents.com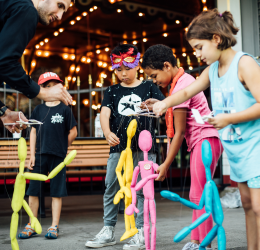 Bob Baker Day
Feb. 23. In celebration of the late Bob Baker's 95th birthday, his namesake theater is hosting a pop-up celebration at Los Angeles State Historic Park. The whimsical festivities feature fun for the whole family, including live music and entertainment, puppet-making workshops with the Los Angeles Guild of Puppetry, carnival midway games, educational and exhibition booths from the local art community, food trucks and more. 10 a.m.-5 p.m. Free. Los Angeles State Historic Park, 1245 N. Spring St., downtown.
bobbakermarionettetheater.com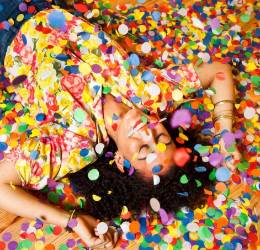 The Confetti Project
Feb. 23. The Confetti Project is a photography brand that profiles amazing humans doused in confetti, exploring the question: what do you celebrate in your life? At its second-ever L.A. open studio, the project opens its doors to get your very own photo shoot and the chance to be highlighted on The Confetti Project website and social channels. 2-6 p.m. $80. Apex Photo Studios, 1024 S. Santee St., Suite 800, Studio C, downtown. Tickets
FOOD + DRINK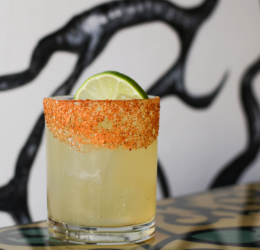 National Margarita Day at Madre
Feb. 22. Oaxacan eatery Madre is ready to celebrate National Margarita Day thanks in part to over 300 bottles of mezcal and tequila at both of its locations. Enjoy happy hour pricing on margaritas ($9) including house specialties Madre Margarita
(tequila reposado, lime, housemade curacao, spicy salt) and Smokey Margarita (mezcal joven, ancho reyes, agave, lime, sal de gusano). 11 a.m.-midnight. 10426 National Blvd., Palms, 310.559.4732; 1261 Cabrillo Ave., Suite 100, Torrance, 310.974.8005. madrerestaurants.com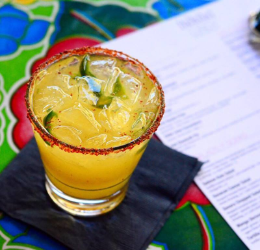 National Margarita Day at Te'Kila
Feb. 22. In addition to unique interpretations of the classic margarita, Te'Kila will also be offering a few in-restaurant drink specials and surprises. Te'Kila offers a plethora of hand-crafted margaritas ranging from light to indulgent options such as the smooth and creamy Avocado Margarita, the sweet and tangy Mango Tango and the refreshing Cucumber Melon. With a tequila collection of 300+ bottles, there are plenty of options. 13817 Ventura Blvd., Sherman Oaks, 818.986.4623. tekilashermanoaks.com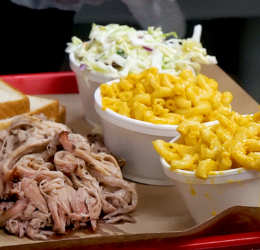 Los Angeles Beer and World BBQ Festival
Feb. 23. Top barbecue masters fire up their grills to bring you the juiciest, most delicious recipes. Try everything while enjoying music, games, an art installation, and plenty of cool drinks. Vendors represent a variety of barbecue styles including Texas, Middle Eastern, Cantonese, Filipino and even vegan. 21+. 11:30 a.m.-4:30 p.m. $42-$83. Mandarin Plaza, 970 N. Broadway, Chinatown. Tickets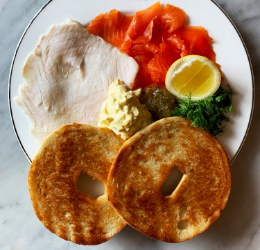 Freedman's Brunch Takeover
Feb. 23-25. Silver Lake favorite Freedman's is bringing their award-winning, new school Jewish comfort food to the 90210 for brunch. Freedman's will be serving their sought-after bagel towers complete with an assortment of housemade smoked fish and caviar along with signature standouts including a babka sticky bun, corned beef tongue hash and scrambled eggs with (waffled) potato latke and smoked salmon. 11 a.m.-3 p.m. Avec Nous at Viceroy L'Ermitage Beverly Hills, 9291 Burton Way, Beverly Hills, 310.860.8660. viceroyhotelsandresorts.com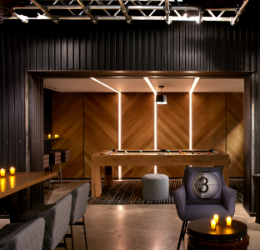 Double Take Oscars Viewing Party
Feb. 24. Double Take is toasting to the Academy Awards with its viewing party complete with Oscar ballots, sparkling-wine specials, nominee-inspired cocktails, and multiple lounge seating areas to take in the ceremony. Enjoy all the vintage activities inside the game room while relaxing in the ambiance of the entire restaurant's tribute to Hollywood's back lots and indie filmmakers. 4:30-11 p.m. 10740 Wilshire Blvd., Westwood, 310.474.7765. doubletakela.com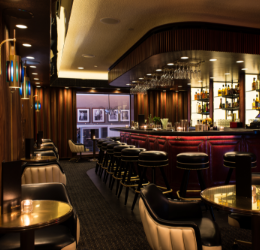 The Oscars & High West Whiskey Pop-Up
Feb. 24. Women Who Whiskey L.A. is hosting an Oscars viewing party at MiniBar Hollywood with tastings from High West Distillery Tickets include a welcome cocktail, samples of five High West whiskeys, MiniBar snacks and the chance to take home a special bottle for the winner of the Oscar pool. 21+. 4-8 p.m. $25. MiniBar Hollywood, 6141 Franklin Ave., Hollywood. Tickets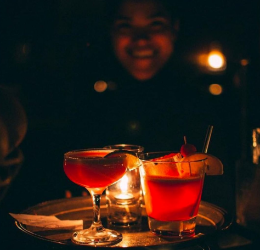 The Varnish 10-Year Anniversary
Feb. 24. In honor of its milestone birthday, The Varnish bar housed inside a refurbished storage room in Los Angeles' oldest public house (Cole's The Originators of the French Dip Sandwich) will be featuring guest bartenders, musical performances, sponsored cocktails, Champagne and daiquiri toasts all night long. Half of the night's proceeds will benefit homeless nonprofit Spirited Coalition for Change. 7 p.m.-2 a.m. $50. Separately, Cole's will be hosting an Oscars viewing party from 5-8 p.m. with drink specials and fun. 118 E. 6th St., downtown. Tickets
ARTS + CULTURE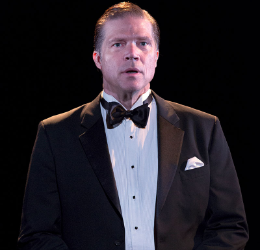 the loser
Feb. 22-23. LA Opera Off Grand presents the West Coast premiere of the loser, a new work by composer David Lang. Starring baritone Rod Gilfry, the loser depicts two promising concert pianists, among the best in the world, who have the misfortune of attending a master class along with the young Glenn Gould—soon to become one of the most celebrated musicians of all time. The immediate realization that they would never be as great as Gould wrecks their lives forever. 8 p.m. $25+. Theatre at Ace Hotel, 929 S. Broadway, downtown, 213.972.8001. laopera.org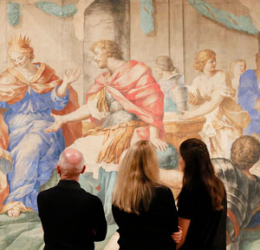 Norton Simon Museum's A Night in Focus
Feb. 23. Enjoy live music in the galleries, a weaving demonstration by tapestry weaver Yadin Larochette, art-making activities for visitors of all ages, personalized poems created by Jacqueline Suskin, Italian-themed food and wine for sale in the café and more. 5-7:30 p.m. $15 GA; under 18 free. Norton Simon Museum, 411 W. Colorado Blvd., Pasadena, 626.449.6840. nortonsimon.org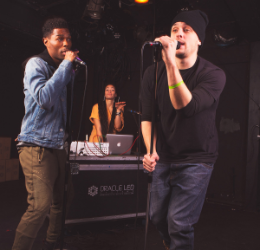 Hype Man
Opens Feb. 23. In the West Coast premiere of Idris Goodwin's "breakbeat play," a diverse hip-hop trio is on the verge of making it big on national TV when a police shooting of a Black teen shakes the band to its core, forcing them to confront questions of race, gender, privilege and when to use artistic expression as an act of social protest. See website for show times. $20-$40. The Fountain Theatre, 5060 Fountain Ave., Hollywood, 323.663.1525. fountaintheatre.com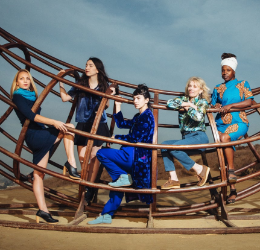 Ebb & Flow: Culver City
Feb. 23-24. L.A.-based Heidi Duckler Dance presents a festival which integrates dance, visual arts, music and technology to explore climate change and its impact on the environment and, consequently, our health. Public dance workshops, booths from local artists, and opportunities to engage in environmental and wellness activities are featured. 11 a.m.-7 p.m. Free. Baldwin Hills Scenic Overlook, 6300 Hetzler Road, Culver City. Tickets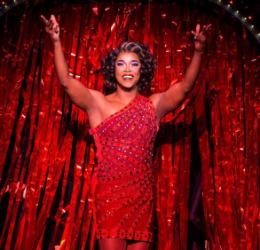 Kinky Boots
Through Feb. 24. Everything about this 2013 Tony Award winner for best musical—back at the Pantages by popular demand—screams fun, including the thigh-high red boots alluded to in the title; the plot about a shoe-factory owner and a drag queen; and Cyndi Lauper's joyous music and lyrics. See website for show times and ticket prices. Hollywood Pantages Theatre, 6233 Hollywood Blvd., Hollywood, 323.468.1770. hollywoodpantages.com
Photos: National Margarita Day courtesy Te'Kila. Noname courtesy @nonamehiding/Instagram. Telestron courtesy Charles Reagan Hackleman. Bob Baker Day courtesy Bob Baker Marionette Theater. The Confetti Project courtesy @the_confetti_project/Instagram. Varnish courtesy @thevarnishbar/Instagram. the loser by Richard Termine. Night in Focus courtesy Norton Simon Museum. Hype Man by Paul DiMilanta. Ebb & Flow: Culver City by Mae Koo. Kinky Boots by Matthew Murphy.