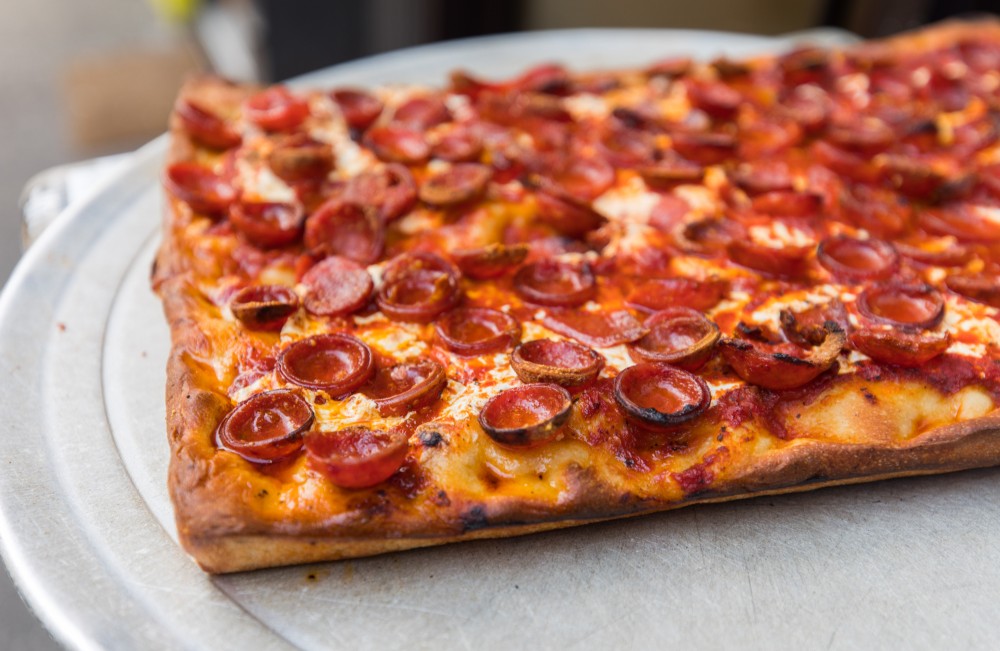 Legendary music, art—and pizza—are just some of what's in store this weekend in Los Angeles. Here are our top L.A. weekend event picks for February 7-10.
Edited by William Yelles.
EVENTS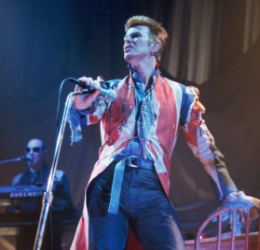 A Bowie Celebration: The David Bowie Alumni Tour
Feb. 7, 9. Bandmates of the late rock icon David Bowie join together to perform a mix of Bowie's greatest hits and deep cuts, accompanied by top vocalists. Actress Evan Rachel Wood (Westworld),—a guest performer at numerous show dates with the band—is scheduled to join as well. Feb. 7: 9 p.m. $50.50-$70.50. The Orpheum Theatre, 842 S. Broadway, downtown, 877.677.4386. Tickets; Feb. 9: 8 p.m. $80-$100. Cerritos Center for the Performing Arts, 18000 Park Plaza Drive, Cerritos, 562.916.8500. Tickets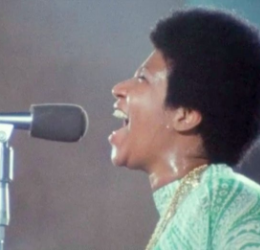 Pan African Film + Arts Festival
Opens Feb. 7. Billed as the largest black film festival in the United States, this showcase, now in its 27th year, is dedicated to racial tolerance through the exhibition of film, art and creative expression. PAFF showcases over 150 quality new films and over 100 fine artists from all over the world. Aretha Franklin documentary Amazing Grace opens the fest. See website for movie showtimes, ArtFest hours and ticket information. Baldwin Hills Crenshaw Plaza, 3650 W. Martin Luther King Jr. Blvd., L.A.; Baldwin Hills Crenshaw Plaza 15 and XD, 4020 Marlton Ave., L.A. paff.org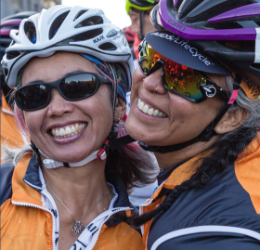 AIDS/LifeCycle Expo
Feb. 9. Cycling enthusiasts come together to enjoy exhibitors, food vendors, education and entertainment. Bring any gear you'd like to donate for new riders and swap second-hand cycling apparel and gear. Enter to win raffle packages that include brand new bikes, bike fits, fitness club memberships and more. While you're there, learn more about AIDS/LifeCycle—the seven-day, 545-mile ride from San Francisco to L.A. to be held in June. 11 a.m.-3 p.m. Free. Crystal Springs Picnic Area, 4730 Crystal Springs Drive, Griffith Park. aidslifecycle.org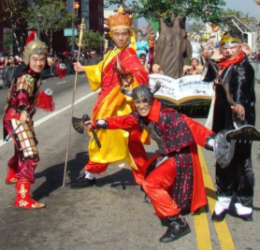 Golden Dragon Parade and Chinese New Year Festival
Feb. 9. Celebrate the Lunar New Year in Chinatown with this parade, which draws thousands of spectators and features about two dozen floats and multiple marching bands. The Chinese New Year Festival offers cultural performances, family-friendly workshops, food trucks, a beer garden and a craft market. Parade 1-3 p.m.; festival noon-8 p.m. Free. Parade: From Hill and Temple streets toward Bernard Street, then to Broadway and Temple Street, downtown. Festival: Chinatown Central Plaza, 943 N. Broadway, downtown, 213.680.0243. chinatownla.com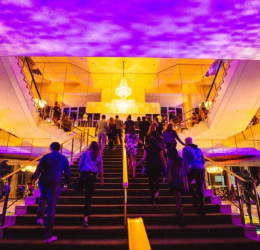 Sleepless: The Music Center After Hours
Feb. 9. Sleepless: The Music Center After Hours is a series of late-night immersive art happenings that take place in the various spaces of The Music Center's theaters and concert halls. The latest installment celebrates the coming-of-age quinceañera tradition, reimagined with DJs, live bands, art installations and more. 11:30 p.m.-3 a.m. $20. Dorothy Chandler Pavilion, 135 N. Grand Ave., downtown, 213.972.7211. musiccenter.org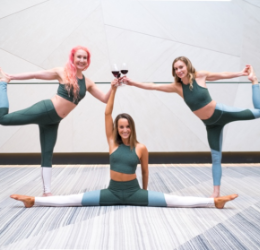 Vino Vinyasa
Feb. 10. Bay Club Pacific Palisades will host Vino Vinyasa, a vinyasa-based yoga class and wine education session integrating fun wine facts, ending with a comparative wine tasting of two sparkling wines. Guests will mindfully taste the wine, applying what was learned through class. The class will be taught by Vino Vinyasa founder Morgan Perry Mats provided. 21+. 12:30-2 p.m. Free. 17383 Sunset Blvd., Pacific Palisades. RSVP
FOOD + DRINK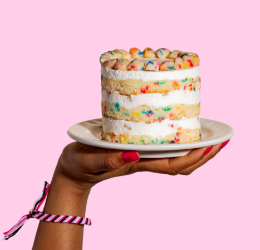 Milk Bar Mini Birthday Cake
Now Available. Milk Bar's Chef Christina Tosi has given her iconic Birthday Cake a mini-makeover just in time for Valentine's Day. The limited-run, smaller-sized treat is just like the original—vanilla rainbow cake layered with rainbow cake crumbs and topped with vanilla frosting. But at 4-inches, the Birthday Mini is the perfect size to split with your significant other (but even better for eating the whole thing yourself). Su-Th 10 a.m.-midnight, F-Sa 10 a.m.-1 a.m. $29. Milk Bar Bakery, 7150 Melrose Ave., Hollywood, 213.341.8423. milkbarstore.com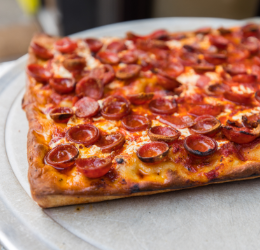 Prince Street Pizza Pop-Up
Feb. 8-10. In honor of National Pizza Day (Feb. 9), New York's famed Prince Street Pizza takes over Dough Pizzeria on the Sunset Strip for the weekend. Two signature Sicilian-style items will be available—the pepperoni-laden Spicy Spring, and the simple Prince Perfection (marinara, mozzarella, parmesan, olive oil). This open-to-the-public event is a promotion for the Off The Menu Club app, which offers access to secret menu items at various L.A. eateries (for a monthly fee). F 4 p.m.-2 a.m., Sa noon-2 a.m., Su noon-10 p.m. 8947 Sunset Blvd., West Hollywood. princestpizzanewyork.com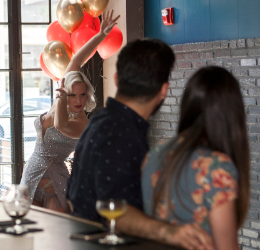 Brack Shop Tavern Burlesque Brunch
Feb. 9. Brack Shop Tavern will host a special Valentine's-themed edition in its popular burlesque brunch series featuring vampy acts reminiscent of a 1930s cabaret. In addition, guests will enjoy themed cocktails, an aphrodisiac-infused brunch menu, and interactive characters throughout the morning. 21+. 11 a.m.-2 p.m. $50-$120. Brack Shop Tavern, 525 W. 7th St., downtown. Tickets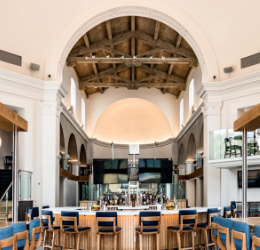 Broxton's On-Site Brewing Launch
Feb. 9. Recently opened brewpub Broxton—part of the expanding Artisanal Brewers Collective—is finally set to launch on-site brewing. Meet the brewers and find out how the beer is made. Drafts will be $4 all day to go along with the comfort foods menu including biscuits with maple butter, and ham with hush puppies. Enjoy music in the courtyard, family-friendly games and a bounce house. Noon-6 p.m. 1099 Westwood Blvd., Westwood Village, 310.933.9949. broxtonla.com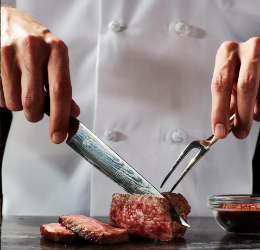 Del Frisco's Double Eagle Steakhouse
Opens Feb. 9. L.A.'s steakhouse scene gets a big new addition as Del Frisco's opens the doors to its brand-new two-story, 15,000-square-foot flagship location at Westfield Century City. Decor is meant to evoke vintage 1920s Hollywood glamour while the private VIP entrance is meant to attract today's A-listers. Pair your steak with one of 2,000 wine list selections, or one of the many Manhattan options on the cocktail menu. Su-Th 11 a.m.-4 p.m., F-Sa 4 p.m.-midnight. 10250 Santa Monica Blvd., Suite 1700, Century City, 323.784.0473. delfriscos.com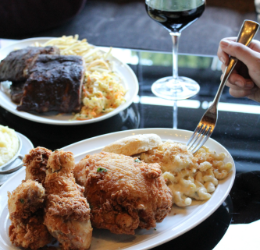 BOA Steakhouse Sunday Supper
Starts Feb. 10. BOA Steakhouse launches its new Sunday Supper menu. The three-course, prix-fixe offer includes salad, an entree choice (fried chicken, baby back ribs, spaghetti and meatballs, or lobster pot pie) and a sundae for dessert. Bonus: bottles of wine are half-priced. $45. 5:30-10 p.m. 9200 Sunset Blvd., West Hollywood, 310.278.2050; 101 Santa Monica Blvd., Santa Monica, 310.899.4466. innovativedining.com
ARTS + CULTURE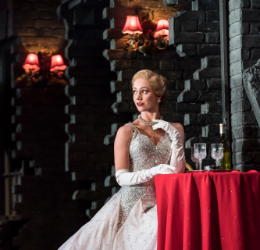 Cinderella
Now Playing. Following the smash success of The Red Shoes, the New Adventure dance company returns to the Ahmanson Theatre with director and choreographer Matthew Bourne's take on Cinderella. Bourne sets the love story in wartime London, where the servant girl's prince is a Royal Air Force fighter pilot and her fairy godmother a male celestial angel dressed in a sparkling suit worthy of David Bowie. See website for show times and ticket prices. Ahmanson Theatre, 135 N. Grand Ave., downtown, 213.628.2772. centertheatregroup.org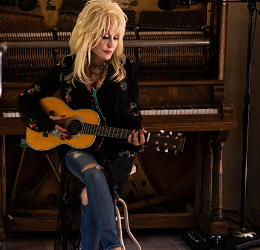 Dolly Parton Costumes
Now Open. The Grammy Museum presents Diamond In A Rhinestone World: The Costumes Of Dolly Parton, an exhibition showcasing iconic costumes and pieces from Parton's personal archive, many seen for the first time outside of her Dollywood theme park in Tennessee. The exhibit captures Parton's spirit through some of her most cherished outfits, which include costumes from album covers, music videos, and live performances. Su-M and W-Th 10:30 a.m.-6:30 p.m., F-Sat 10 a.m.-8 p.m. $15 GA; $13 ages 6-17; free, children 5 and under. The Grammy Museum, L.A. Live, 800 W. Olympic Blvd., Ste. A245, downtown, 213.765.6800. grammymuseum.org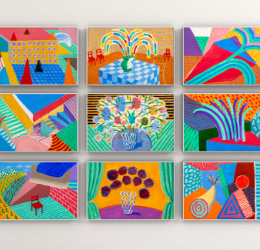 David Hockney Exhibition
Opens Feb. 7. L.A. Louver presents an exhibition of new works by David Hockney, created in his L.A. home studio. The exhibition includes mural-sized photographic drawings, large-scale multi-canvas paintings, and a series of portrait drawings on canvas. Something New in Painting (and Photography) [and even Printing]…Continued is the artist's 21st solo exhibition at L.A. Louver since his first show with the gallery in 1978. Tu-Sa 10 a.m.-6 p.m. Free. L.A. Louver, 45 N. Venice Blvd., Venice, 310.822.4955. lalouver.com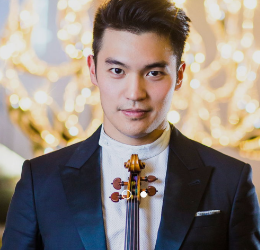 L.A. Phil Chinese New Year
Feb. 7. Usher in the Year of the Pig with the Los Angeles Philharmonic. East meets West in an electrifying performance by violinist Ray Chen, led by fast-rising conductor Elim Chan. Arrive early for complimentary drinks and to participate in a traditional Chinese art practice in BP Hall. 6:30 p.m. drinks; 8 p.m. concert. See website for ticket prices. Walt Disney Concert Hall, 111 S. Grand Ave., downtown, 323.850.2000. laphil.com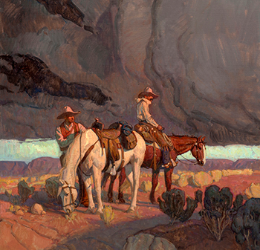 Masters of the American West
Opens Feb. 9. The Masters of the American West art exhibition and sale showcases paintings and sculptures by 64 nationally recognized Western artists. Proceeds support the Autry's educational programs and collections conservation. Tu-F 10 a.m.-4 p.m., Sa-Su 10 a.m.-5 p.m. Autry Museum of the American West, 4700 Western Heritage Way, Griffith Park, 323.667.2000. theautry.org
Mouthpiece
Through Feb. 10. UCLA's Center for the Art of Performance presents Mouthpiece, a production by Quote Unquote Collective in association with Why Not Theatre. A sensation and one of the undisputed hits of the 2017 Edinburgh Fringe Festival, Mouthpiece uses dance to follow the journey of one woman for the duration of a day as she struggles to find her voice after her mother's death. Th-Sa 8 p.m., Su 7 p.m. $49. Royce Hall Rehearsal Room, UCLA, 10745 Dickson Court, Westwood, 310.825.2101. Tickets
Photos: Prince Street Pizza by Jeremy Jacobowitz. David Bowie courtesy @bowietour/Instagram. "Amazing Grace" movie still courtesy Pan African Film + Arts Festival. AIDS/LifeCycle Expo courtesy Los Angeles LGBT Center. Golden Dragon Parade courtesy Chinese Chamber of Commerce of Los Angeles. "Sleepless: The Music Center After Hours" courtesy The Music Center. Vino Vinyasa courtesy The Bay Club Company. Milk Bar Mini Birthday Cake courtesy Milk Bar. Broxton courtesy Artisanal Brewers Collective. Burlesque Brunch courtesy Brack Shop Tavern. Del Frisco's Double Eagle Steakhouse courtesy @del.friscos/Instagram. BOA Steakhouse Sunday Supper courtesy Innovative Dining Group. "Cinderella" by Johan Persson. Dolly Parton courtesy The Grammy Museum. David Hockney, "Three Vases of Flowers in an Interior, 2018," acrylic on 9 canvases © David Hockney; photo by Jonathan Wilkinson. LA Phil Chinese New Year (Ray Chen) courtesy LA Phil. "Masters of the American West" (Eric Bowman, "Seen It All," oil on linen, 30 x 30 in.) courtesy The Autry. "Mouthpiece" by Brooke Wedlock.