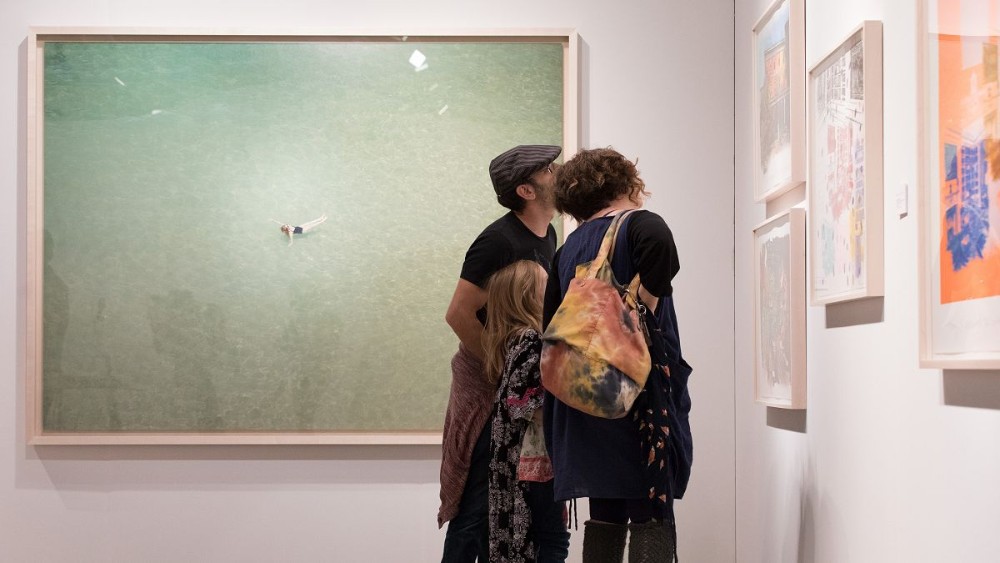 Championship golf, Valentine's weekend happenings and art gatherings galore…Check out our best Los Angeles weekend event picks for February 14-17.
Edited by William Yelles.
EVENTS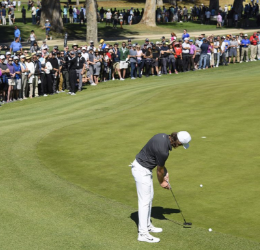 Genesis Open
Feb. 14-17. Bubba Watson looks to defend his title against golf's biggest names competing in L.A.'s premiere annual pro tournament. Food and viewing options include the Vineyard Vines Club, located at Riviera's signature 10th hole, featuring concession options including popcorn shrimp and garlic fries. Take in the action on the large screen video board or from the elevated deck. See website for schedule and ticket prices. Riviera Country Club, 1250 Capri Drive, Pacific Palisades, 800.752.6736. genesisopen.com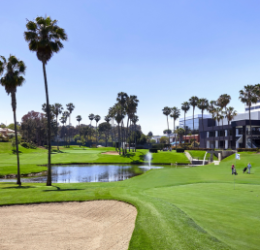 Tee'd Off Golf Contest
Through Feb. 16. Ticked off by a former ex? Grab a golf ball, write your ex's name on it and using the provided golf club, hit the ball as far as you can. Your distance will be recorded and at the end of the week the top male and female will each win a weekend stay in a suite with complimentary parking and $150 food and beverage credit. Westdrift Hotel, 1400 Parkview Ave., Manhattan Beach, 310.564.5021. westdrift.com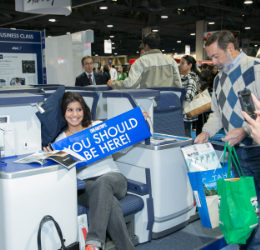 Los Angeles Travel & Adventure Show
Feb. 16-17. At the largest travel show in the nation, discover over 350 global destinations; plan your next trip with thousands of travel experts; immerse yourself in faraway cultures with song and dance on the Global Beats Stage; meet travel celebrities Samantha Brown, Rick Steves and Pauline Frommer; and even take a camel ride. 10 a.m.-5 p.m. One-day ticket $11-$15; two-day ticket $18-$22, under 17 free. Los Angeles Convention Center (South Halls GHJ), 1201 S. Figueroa St., downtown, 203.878.2577, ext. 100. travelshows.com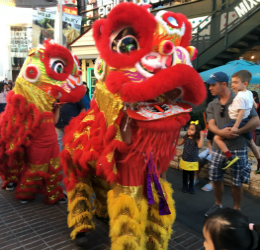 Lunar New Year Celebration: Year of the Pig
Feb. 17. The Original Farmers Market and the Grove have partnered up to celebrate Lunar New Year and the beginning of the Year of the Pig. Learn how to make dumplings with a food demo and limited samplings from the Farmers Market's Chinese restaurant vendors. Plus take in a magic show by magician Johnny Wu; a kung fu demonstration with traditional acrobatics; plenty of arts and crafts including Chinese calligraphy; and the unveiling of a special Year of the Pig statue. 2-5 p.m. Free. 6333 W. 3rd St., Beverly Grove, 323.933.9211. farmersmarketla.com
VALENTINE'S DAY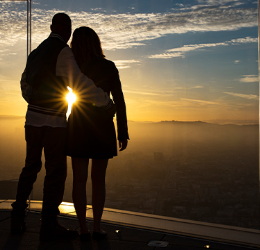 SPONSORED
Valentine's Day at OUE Skyspace LA
Feb. 14-17. Still looking for Valentine's Day plans? OUE Skyspace LA has you covered with its Toast From the Top package. Each package includes choice of Champagne, chocolate-covered strawberries, admission to Skyspace and a ride on the all-glass Skyslide. $50. 633 West 5th St. 70th floor, downtown. oue-skyspace.com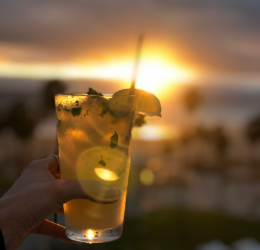 Singles Awareness Day
Feb. 15. Singles are invited to mingle at the High Rooftop Lounge post-Valentines' Singles Awareness Day bash. The party includes aptly titled cocktail specials—like Call Me Never, Cupid Can Suck It and You'll Do…I Guess—plus finger food, heat lamps, complimentary blankets and a DJ. 21+. 5 p.m.-2 a.m. Free; table reservations available. Hotel Erwin, 1697 Pacific Ave., Venice, 424.214.1062. hotelerwin.com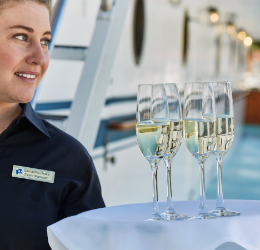 Cupid's Champagne Brunch Cruise
Feb. 16-17. Celebrate Valentine's Day on the weekend while enjoying brunch on the water. Snuggle with your sweetheart on a Hornblower Cruises yacht while you sip Champagne or watch the ever-changing views. The two-hour harbor cruise includes a private table, brunch buffet and live entertainment. 11:30 a.m. boarding; noon-2 p.m. cruise. $75. Fisherman's Village, 13755 Fiji Way, Marina del Rey, 310.301.9900. hornblower.com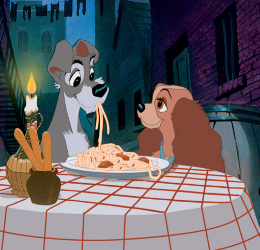 Lady and the Tramp
Through Feb. 18. Hollywood's legendary El Capitan Theatre continues its annual Valentine's Day tradition by showing Disney's animated classic Lady and the Tramp. See website for show times and ticket prices. El Capitan Theatre, 6838 Hollywood Blvd., Hollywood, 800.347.6396. elcapitantheatre.com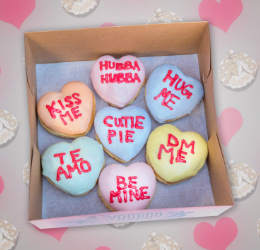 Voodoo Doughnut
Through Feb. 18. Missing those conversation heart candies this year? Portland-based Voodoo Doughnut—now open at Universal CityWalk—has delicious heart-shaped doughnuts filled with raspberry cream and dipped in vanilla with special messages written on each one. Messages are customizable. Th 11 a.m.-9 p.m., F-Su 11 a.m.-11 p.m., M 11 a.m.-10 p.m. Universal CityWalk, 100 Universal City Plaza Bldg. 5535/V114, Universal City, 818.622.6646. voodoodoughnut.com
For lots more Valentine's goings-on, check out our guide to where to celebrate Valentine's Day in L.A.
FOOD + DRINK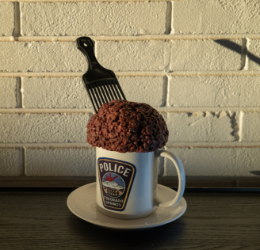 Oscar Cocktail Menu
Now Available. Ever Bar has drawn inspiration from this year's Academy Awards best picture nominees to craft eight special cocktails including one fashioned after BlacKKKlansman's Ron Stallworth (Kettle One vodka, Kalani coconut liqueur, Kumquat jam and lemon juice served with a cocoa crispy "afro," in a Colorado Springs police mug). Su-W 4:30 p.m.-midnight, Th-Sa 4:30 p.m.-2 a.m. Kimpton Everly Hotel, 1800 Argyle Ave., Hollywood, 213.279.3534. everbarla.com
ARTS + CULTURE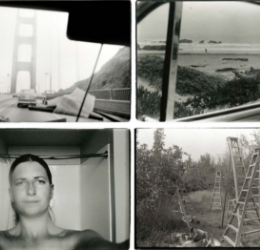 Annie Leibovitz. The Early Years, 1970-1983
Opens Feb. 14. Capturing the changing cultural and political milieu of the '70s as no one else could, Leibovitz chronicled many defining moments of the decade, all while developing her talent and infusing her own wit and humanism into her photos. Much of the show comes from her time at Rolling Stone, where she captured now-famous images of musicians such as John Lennon and Linda Ronstadt. Also included are portraits of the photographer's own icons, including Andy Warhol and Ansel Adams. Tu-Su 11 a.m.-6 p.m. Free. Hauser & Wirth, 901 E. Third St., downtown, 213.943.1620. hauserwirth.com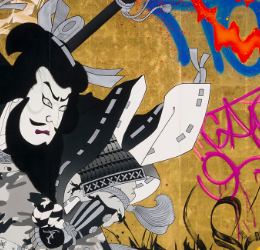 Frieze Los Angeles
Feb. 15-17. The inaugural edition of Frieze Los Angeles will bring together 70 of the most significant and forward-thinking contemporary galleries from across the city and around the world—including L.A. Louver showcasing the work of artist Gajin Fujita—alongside a curated program of talks, site-specific artists' projects and film. See website for schedule and ticket prices. F 2-8 p.m.., Sa noon-7 p.m., Su noon-6 p.m. Paramount Pictures Studios, 5555 Melrose Ave., Hollywood. frieze.com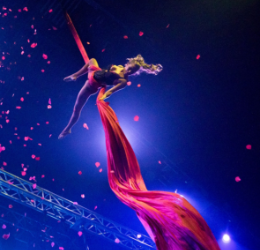 Rise
Feb. 15-16. Rise features Vegas-caliber performances in pole, hoop and contortion showcasing the incredible strength, sensuality and showmanship of its talent. 7:30 p.m. See website for ticket prices. Avalon, 1735 Vine St., Hollywood. risethenight.com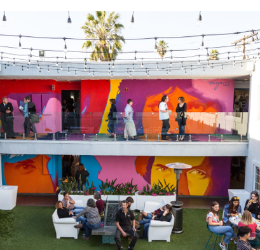 stARTup Art Fair
Feb. 15-17. The stARTup Art Fair turns the Kinney Venice Beach hotel into a site-specific work featuring over 70 artists. Forgoing the usual gallery system, buyers can purchase work directly from the artists. F 2-6 p.m., Sa noon-9 p.m., Su noon-7 p.m. Opening night party F 7-10 p.m. Free. 737 W. Washington Blvd., Venice. startupartfair.com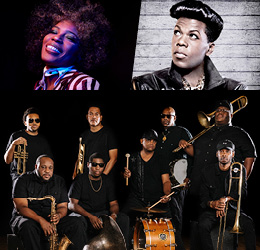 SPONSORED
The Soul Rebels with Special Guests Big Freedia & Macy Gray
Feb. 16. One of New Orleans' biggest brass bands The Soul Rebels have taken the brass tradition and blended funk and soul with elements of hip-hop, jazz and rock to create an eclectic live show that harnesses the power of horns and drums in a deep pocket funk party-like atmosphere. This evening features Big Freedia—the queen of bounce—and Grammy Award-winning Macy Gray, with her unmistakable rasp and unshakable grasp on soul. 8 p.m. $29-$59. Theater at Ace Hotel, 929 S. Broadway, downtown, 310.825.2101. cap.ucla.edu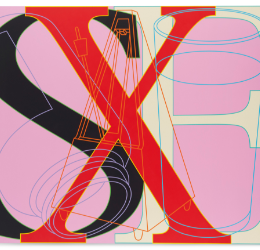 George Michael Art Collection
Through Feb. 16. Christie's presents for auction the art collection of the late singer George Michael. One of the most influential and best-selling recording artists of all time, Michael's private art collection includes works by British contemporary artists such as Damien Hirst, Tracey Emin, Sarah Lucas, Michael Craig-Martin, and Marc Quinn, who rose to prominence by challenging the status quo of the time. Auction proceeds will be used to continue Michael's philanthropic work. 10 a.m.-6 p.m. Free. Christie's, 336 N. Camden Drive, Beverly Hills, 310.385.2600. christies.com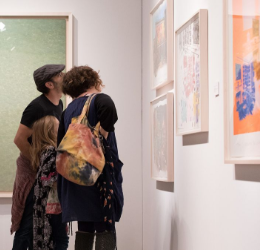 Art Los Angeles Contemporary
Through Feb. 17. The 10th edition of this progressive contemporary-art fair will feature top established and emerging galleries from around the world, with a strong focus on Los Angeles galleries. A programming series features artist talks, panel discussions, film screenings and performances. Th-F, Su 11 a.m.-6 p.m.; Sa 11 a.m.-7 p.m. See website for ticket prices. Barker Hangar, 3021 Airport Ave., Santa Monica, 323.851.7530. artlosangelesfair.com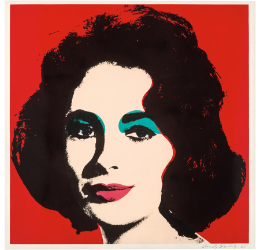 Los Angeles Modern Auctions
Through Feb. 17. Check out over 300 lots of modern and contemporary art on view and up for bid, including works by Andy Warhol, Keith Haring, Roy Lichtenstein, Mary Corse, Larry Bell, Kenneth Noland, Fred Eversley and many others. 10 a.m.-6 p.m. Free. 16145 Hart St., Van Nuys, 323.904.1950. lamodern.com
Photos: Art Los Angeles Contemporary by Michael Underwood. Genesis Open courtesy TGR Live. Tee'd Off Golf Contest courtesy Westdrift Manhattan Beach. Lunar New Year Celebration courtesy The Original Farmers Market. Singles Awareness Day courtesy Hotel Erwin. "Lady and the Tramp" ©Disney. Voodoo Doughnut courtesy Universal CityWalk. Annie Leibovitz, "Golden Gate Bridge," 1977; "San Francisco," 1968; "Half Moon Bay, California," 1968; "Kibbutz Amir," Israel, 1969 ©Annie Leibovitz, from "Annie Leibovitz: Archive Project #1." Frieze Los Angeles artwork "Ghost Rider," 2018 (detail) by Gajin Fujita, spray paint, paint markers, 12k white gold and 24k gold on wood panel, courtesy L.A. Louver. stARTup Art Fair courtesy stARTup Art Fair and Mido Lee Productions. George Michael Art Collection artwork "Untitled Sex" by Michael-Craig Martin, courtesy Christie's. Los Angeles Modern Auctions artwork "Liz" by Andy Warhol, 1964, offset lithograph on paper, courtesy Los Angeles Modern Auctions.