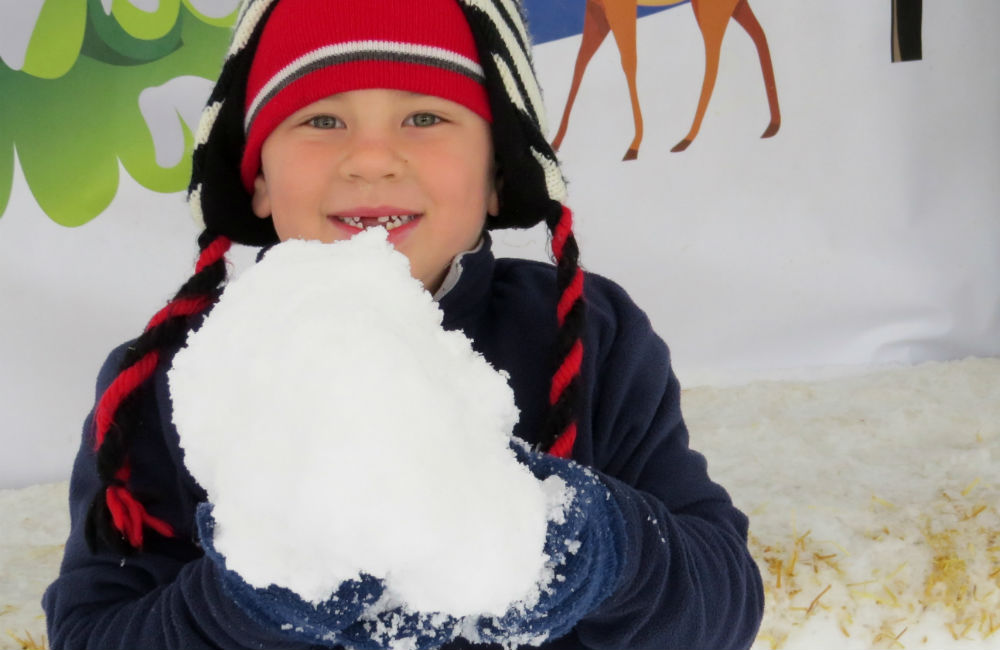 Close out 2018 and ring in the new year with lots of fun festivities. Here are our top L.A. weekend event picks for December 27-January 1.
By William Yelles.
EVENTS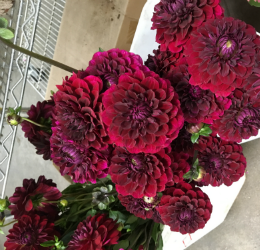 Fiesta de Las Flores Bicycle Tour
Dec. 27, 29. Travel back in time to learn about Los Angeles' iconic Fiesta De Las Flores event, which is often referred to as the precursor to today's famous Rose Bowl Parade. A stop at the Flower Mart will allow the group to have a Fiesta De Las Flores parade of its own, with the opportunity to decorate bikes with flowers. 9 a.m. $55, includes bike rental. Hotel Indigo, 899 Francisco St., downtown, 323.550.8265. lacycletours.com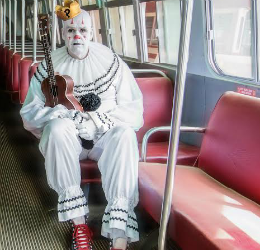 Puddles Pity Party
Dec. 29. Puddles Pity Party—the self-proclaimed "sad clown with the golden voice"—takes the stage with a new 90-minute solo show. Puddles' unique brand of performance art has gained worldwide recognition including as a quarter-finalist on season 12 of America's Got Talent. 9 p.m. $53-$63. The Fonda Theatre, 6126 Hollywood Blvd., Hollywood, 323.464.6269. fondatheatre.com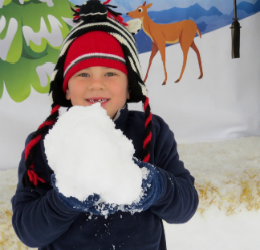 Snow Days at Kidspace Children's Museum
Through Dec. 30. Break out your mittens, boots, and hats to play in real snow. Build a snowman, make snowballs and snow angels plus take part in winter-themed crafts and dance parties throughout the day. Th-F 9:30 a.m.-5 p.m., Sa-Su 10 a.m.-5 p.m. See website for ticket prices. 480 N. Arroyo Blvd., Pasadena, 626.449.9144. kidspacemuseum.org
NEW YEAR'S EVE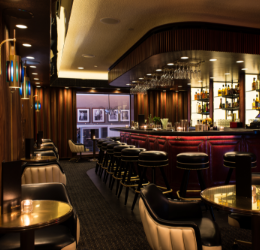 "House Party" House Party
Dec. 31. MiniBar is hosting a House Party house party (themed after the 1990 movie) with a self-serve keg of prosecco, '90s hits spinning all night and a tequila toast at midnight. 5 p.m.-1 a.m. $25. 6141 Franklin Ave., Hollywood, 323.798.4939. minibarhollywood.com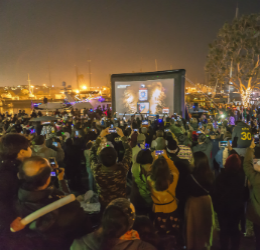 Marina del Rey Fireworks & Glow Party
Dec. 31. Ring in 2019 with the whole family at the 2nd annual all-ages festivities in Marina del Rey. Enjoy music, dancing, food trucks and more. 7 p.m.-midnight; fireworks at 8:59 and 11:59 p.m. in tandem with live broadcasts of the East Coast and West Coast countdowns. Free. Burton Chace Park, 13650 Mindanao Way, Marina del Rey, 424.526.7900. Info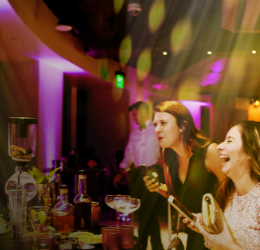 OUE Skyspace LA New Year's Eve Party
Dec. 31. Set the tone for the year ahead at OUE Skyspace L.A.'s sky-high soirée. This observatory-turned-nightclub will feature multi-level dance floors, live DJs, an open bar and unlimited adrenaline-pumping Skyslide rides—all 1,000 feet above downtown L.A. 9 p.m.-2 a.m. $150. 633 West Fifth St., downtown, 213.894.9000. Tickets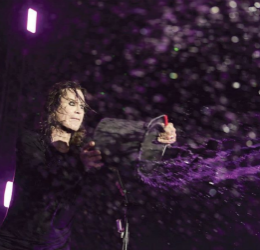 Ozzfest
Dec. 31. For the first time since its 1996 debut, the annual musical event that celebrates hard rock and heavy metal has created a special one-night-only New Year's Eve celebration. Headliner Ozzy Osbourne welcomes Rob Zombie, Marilyn Manson, Jonathan Davis (of Korn), along with the Ozzfest debut of Body Count featuring Ice-T. The New Year's Eve party will include an outdoor stage and other holiday festivities. $49.50-$179.50. 2:30 p.m. The Forum, 3900 W. Manchester Blvd., Inglewood. Tickets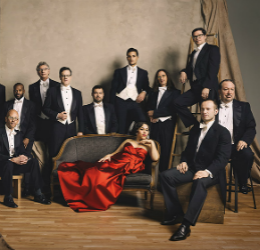 Pink Martini
Dec. 31. Pianist Thomas Lauderdale and the celebrated "little orchestra" return for another quintessentially eclectic New Year's program that mixes the heat of Brazilian samba, party sounds of '30s Cuban dance music, and a dash of Parisian café cool. There's no classier way to ring in 2019. 7 p.m. and 10:30 p.m. See website for ticket prices. Walt Disney Concert Hall, 111 S. Grand Ave., downtown, 323.850.2000. laphil.com
For more holiday happenings, be sure to check out our complete list of where to celebrate New Year's Eve in Los Angeles.
FOOD + DRINK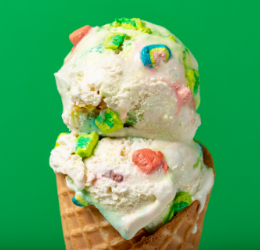 Salt & Straw Vegandulgence
Starts Dec. 28. The latest collection of flavors from the family-run, small-batch ice cream company features vegan spins on nostalgic treats with selections including Toasted Coconut Chocolate Chip Cookies, Elvis's Peanut Butter Banana Split, Candied Apricot Faux-yo, Aquafaba Marshmallow Oatmeal Moon Pies and Heidi Ho's Lemon Cheesecake. 829 E. Third St., downtown; 240 N. Larchmont Blvd., Hancock Park; 12180 1/2 Ventura Blvd., Studio City; 1357 Abbot Kinney Blvd., Venice; 8949 Santa Monica Blvd., West Hollywood. saltandstraw.com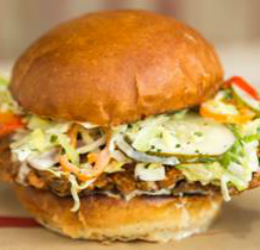 Tournament of Roses Sip & Savor
Dec. 28-30. Enjoy bites from top SoCal eateries and culinary brands, along with wines and craft brews from throughout the Golden State, plus entertainment and up-close viewing of Rose Parade float decorating at this first-of-its-kind Tournament of Roses event. The Crack Shack will be on hand serving up its Mini Coop de Ville sandwich. 11 a.m.-8 p.m. See website for ticket prices. Rosemont Pavilion, 700 Seco St., Pasadena. Tickets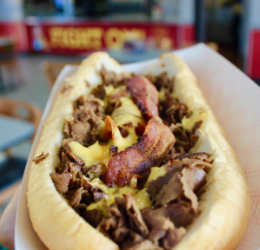 National Bacon Day
Dec. 30. Just in the nick of time before starting your new year's diet, the family-run Figueroa Philly takes its cheesesteak up a notch by combining it with a bacon-wrapped hot dog. The sandwich shop is serving it for one day only in commemoration of this delicious "holiday." 11 a.m.-6 p.m. $12. 3850 S. Figueroa St., L.A., 213.748.9073. figueroaphilly.com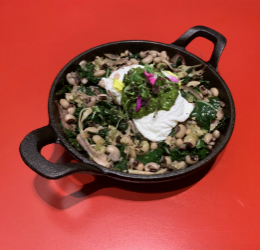 Black-Eyed Peas Special at Spoonfed
Jan. 1. Spoonfed chef Sergio Preciado serves up a modern take on a Southern Black-Eyed Pea dish that brings good fortune. Three "lucky" ingredients—black-eyed peas for pennies, leafy greens for dollars, and pork for progress—are combined to make a delicious special exclusively available on New Year's Day: Black Eyed Pea, Smoked Pork and Black Tuscan Kale Hash with Poached Eggs topped with Charmoula. The restaurant's regular comfort-food menu will be available as well. 9 a.m.-11 p.m. 959 Seward St., Hollywood, 323.347.7000. spoonfedla.com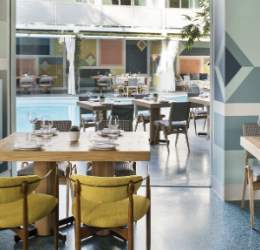 Bloody Marys at Viviane
Jan. 1. To recover on New Year's Day, Viviane will offer guests a poolside build-your-own Bloody Mary bar to ease the inevitable hangover. Viviane will also offer a grand buffet instead of a typical brunch menu. 7 a.m.-3 p.m. $55. Avalon Hotel, 9400 W. Olympic Blvd., Beverly Hills, 310.407.7791. avalon-hotel.com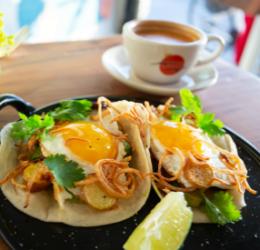 Bottomless Mimosas at The Waterfront
Jan. 1. On New Year's Day, The Waterfront will be all about beer, football and all-day brunch with dishes like the Waterfront Burrito and Salmon Benedict. The new Venice Boardwalk restaurant will also debut $15 bottomless mimosas, to be offered daily from 10 a.m.-noon. Brunch: 10 a.m.-3 p.m. 205 Ocean Front Walk, Venice, 424.309.5331. thewaterfrontvenice.com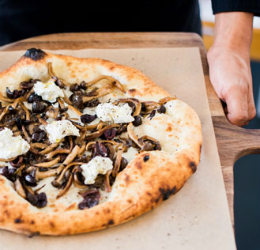 Hangover Brunch at Ray's & Stark Bar
Jan. 1. Celebrate the first day of 2019 with a festive brunch featuring the exclusive New Year's Pizza with New Caledonian prawns, pesto Genovese, and tomato confit; or a Croque Monsieur with truffle bechamel, pistachio ham, and aged gruyere. Or try classic hangover cures like stacks of pancakes and Breakfast Pizza along with the full brunch menu. 11:30 a.m.-5 p.m. 5905 Wilshire Blvd., L.A., 323.857.6180. patinagroup.com
ARTS + CULTURE
Mammoths and Mastodons at the La Brea Tar Pits
Now Open. For the first time since the museum at La Brea Tar Pits opened in 1977, the visitor experience will change significantly, becoming more interactive and "hands-on" with new life-sized animal models and a range of touchable activities spotlighting extraordinary Ice Age giants. The accompanying 3D film Titans of the Ice Age plays in the Tar Pits Theater. See website for hours and ticket prices. The La Brea Tar Pits and Museum, 5801 Wilshire Blvd., L.A., 213.763.3499. tarpits.org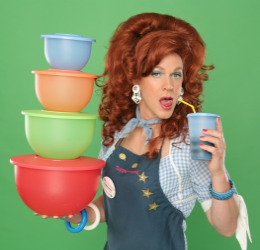 "Dixie's Tupperware Party"
Through Dec. 30. The hilarious off-Broadway one-woman comedy starring Dixie Longate as the fast-talking, gum chewing, ginger-haired Alabama gal who is bringing your grandma's Tupperware party into the 21st century. See website for show times and ticket prices. Kirk Douglas Theatre, 9820 Washington Blvd., Culver City, 213.628.2772. centertheatregroup.org
Photos: Puddles Pity Party by Emily Butler. Snow Days courtesy Kidspace Children's Museum. Ozzfest courtesy @theozzfest/Instagram. Salt & Straw Vegandulgence courtesy Salt & Straw. Sip and Savor courtesy The Crack Shack. National Bacon Day photo by McKenzie Walton. Ray's & Stark Bar courtesy Patina Group. Mammoths and Mastodons courtesy La Brea Tar Pits and Museum. "Dixie's Tupperware Party" courtesy Center Theatre Group.
[et_bloom_inline optin_id=optin_11]