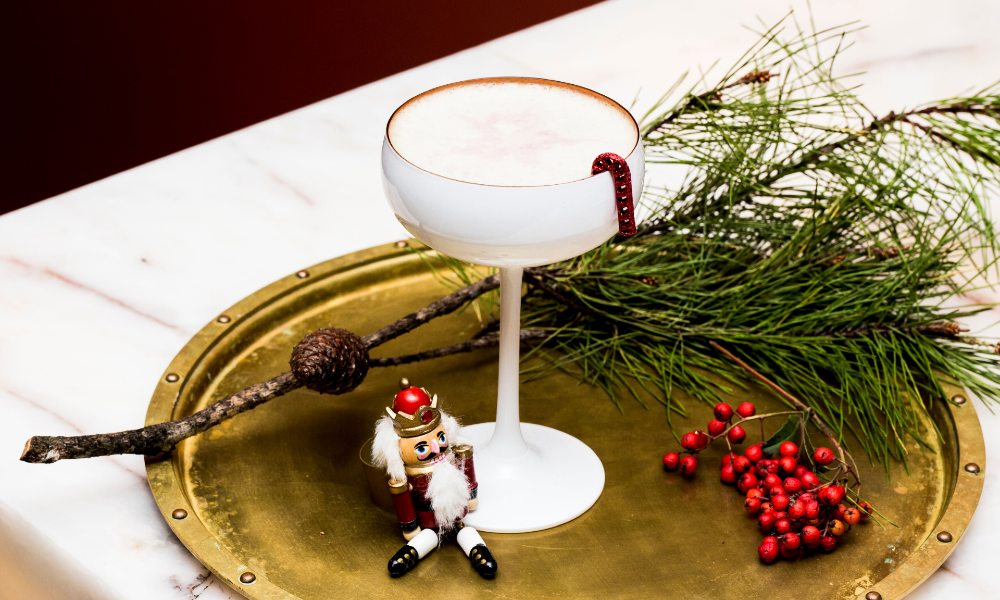 Christmas and Hanukkah Celebrations, Boomtown Brewery's Day of Giving, Grand Park Winter Glow, Jane Austen Unscripted and more…Here are the top Los Angeles weekend events for December 19-22.
EVENTS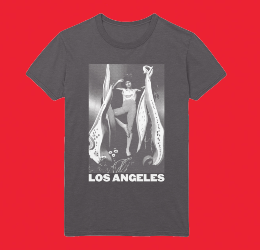 Harry Styles' Fine Line Pop-Up
Through Dec. 19. In celebration of the release of his highly-anticipated album Fine Line, Harry Styles teamed up with Live Nation Merchandise to create a pop-up full of exclusive limited-edition bomber jackets, totes, t-shirts and more. Fans will also get free gifts with purchase, can participate in daily raffles, enjoy some refreshments and partake in several photo opportunities. 11 a.m.-8 p.m. 7080 Hollywood Blvd., Hollywood. livenationentertainment.com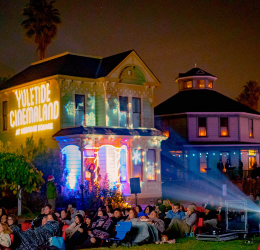 Yuletide Cinemaland
Dec. 20-22. Much more than an outdoor movie screening, Street Food Cinema's Yuletide Cinemaland is a nostalgic Christmas-lover's playground. Bring your friends, family and holiday spirit for victorian home tours, costumed carolers, a piano singalong in the Perry mansion, Scrooge's Dance Hall, a light tunnel, festive drinks and more. This weekend, watch Home Alone, Gremlins or The Muppet Christmas Carol. Each movie is played twice so attendees can explore the activities without missing any movie moments. See our holiday roundup for other dates. $10-$25. Heritage Square Museum, 3800 Homer St., Northeast Los Angeles. Schedule and Tickets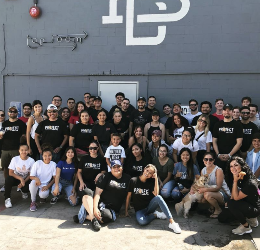 Boomtown Brewery's Day of Giving
Dec. 22. Get into the spirit of giving with a day of charity and craft beer. Meet at Boomtown Brewery with your can-do attitude and donations to aide the homeless population. Project Paper Bag and the Hippie Kitchen Will be bagging lunches for the homeless and collecting items like pre-packaged snacks, toiletries, clothing and more. Can you think of a better way to spend you Sunday before Christmas? 11 a.m.-3 p.m. Brewery opens at noon. Boomtown Brewery, 700 Jackson St., downtown. boomtownbrew.com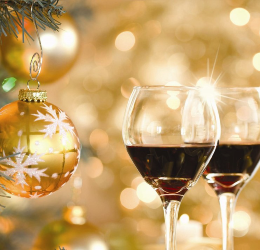 Caroling and Cabernet
Dec. 22. Sing and sip your way into the Christmas spirit with Vintage Wine + Eats and the musical stylings of the talented Amanda Sesser. Enjoy a unique and festive evening full of acoustic holiday songs paired with burgers and cabernet specials. 7-10 p.m. Vintage Wine + Eats, 12023 Ventura Blvd., Studio City, 818.505.0207. vintagestudiocity.com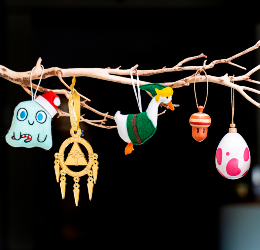 Handmade Ornaments Show 
Through Dec. 22. Peruse the iam8bit gallery and comb through unique handcrafted tree ornaments that bring a refreshing twist of creativity to holiday shopping. In an age where the season can get so overly commercialized and mass-produced, this sixth annual Handmade Ornaments Show's one-of-a-kind multimedia pieces will be perfect additions to anyone's Christmas tree. F 5-9 p.m; Sa 1-9 p.m; Su 1-5 p.m. Free admission. All ages welcome. iam8bit, 2147 W. Sunset Blvd., Echo Park. More info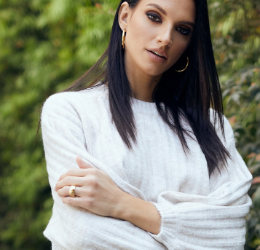 WearNYLA Pop-Up Shop
Through Dec. 23. For the next month, you can amp up your winter wardrobe (or buy your family and friends the perfect holiday gifts) at WearNYLA, the chic online label turned pop-up store. Try on and buy your favorite pieces from the site in-person while enjoying exclusive perks like special discounts and complimentary gift wrapping, all while meeting the ladies behind the contemporary online boutique. *This Friday through Monday, use code UNWRAP30 for 30 percent off the entire website. Open daily 9 a.m.-9 p.m. 1241 3rd St. Promenade, Santa Monica. wearnyla.com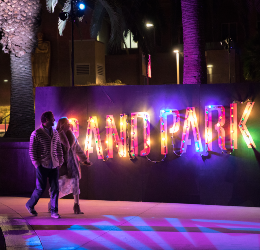 Grand Park's Winter Glow
Through Dec. 25. Grand Park is transformed with multicolored lights and festive interactive art installations. L.A.-based multimedia designers include Cassandra Carillon, Carlos G Rodas and more. Stroll through exhibits like Coralation (15 foot light-filled dome with touch sensors and virtual underwater life), Seen & Unseen (a glittering collection of black lights that create a picture of downtown L.A.) and more, along with holiday pieces like the illuminated LA County Christmas Tree, Grand Park Pink Light Tree and the Grand Park Menorah. Grand Park – Performance Lawn and The Music Center Plaza, 200 N. Grand Ave., downtown.  grandparkla.org
XMAS EVE + DAY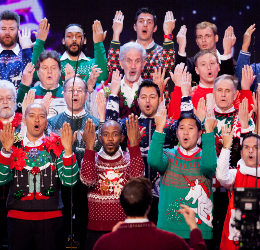 L.A. County Holiday Celebration 
Upcoming | Dec. 24. This annual free show—celebrating its 60th anniversary this year—returns to Dorothy Chandler Pavilion with bands, choirs and dancers who represent L.A.'s many cultures. 135 N. Grand Ave., downtown, 213.972.7211. dorothychandlerpavilion.net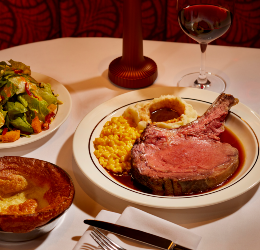 Lawry's Christmas Eve Feasts
Upcoming | Dec. 24. Have a traditional holiday meal at Lawry's prime rib (or order a feast to-go) for Christmas Eve. Those who decide to join in-house for the festivities can also enjoy the vibrant holiday decorations and live entertainment. Now through Christmas Eve, enjoy cheerful holiday music sung by live carolers. Christmas Eve feast highlights include Lawry's signature roasted prime rib served with original spinning bowl salad, creamed corn and spinach, mashed potatoes, and Yorkshire pudding. To-go orders should be made by December 21 at noon, by phone or online. 100 La Cienega Blvd., Beverly Hills, 310.652.2827. lawrysonline.com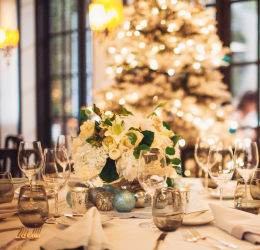 Spago Christmas Eve Dinner
Upcoming | Dec. 24. Spend the night before Christmas at Spago with three mouth-watering courses and live holiday carols by the Santa Sisters. The lush, contemporary  bistro's prix fixe dinner with locally-sourced cuisine starts off with a glass of Ca'Del Bosco. 4-9:30 p.m. $185 per person, $75 for children under 10. 176 N Canon Drive, Beverly Hills Book a table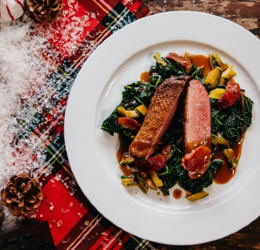 The Pikey's Christmas Dinner & Boxing Day 
Upcoming | Dec. 25-26. Curl up at The Pikey's prix-fixe dinner and dine on dishes like roasted duck with Swiss chard, fresh citrus and duck jus; and sea scallops with mushrooms and garlic cream. Vegan choices include Focaccia; roasted carrot and parsnip with rosemary and confit garlic; crispy potatoes and herb sauce; and Brussel sprouts with cauliflower and red pepper sauce. Finish with a classic figgy pudding. The next day, celebrate Boxing Day with happy hour from noon-7 p.m. Christmas dinner served from 1-10 p.m. $55 for meal; $28 for vegans. 7617 W Sunset Blvd., West Hollywood. 323.850.5400 thepikeyla.com

HANUKKAH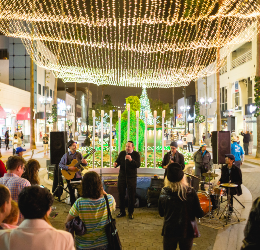 Menorah Lightings at Santa Monica Plaza 
Dec. 22-29. Celebrate the festival of lights with local synagogues and community groups, like the Los Angeles Museum of Holocaust, with ceremonial menorah lightings during the eight nights of Hanukkah. While you're there, be sure to check out the 8,000-square-foot ice-skating rink, with Ice Breakers musical performance by Mostly Kosher on Sunday. Lighting begins at sundown. See website for schedule and list of participating groups. 1300 block of Third Street Promenade, between Santa Monica Blvd and Arizona Ave., Santa Monica Place. downtownsm.com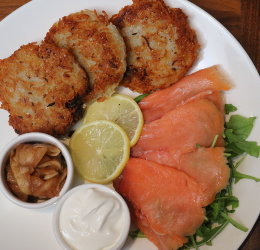 Milky Way Hanukkah Specials
Dec. 22-29. In honor of the "Festival of Lights,"Milky Way is offering classic Hanukkah specials for eight days and nights. Starting this Sunday, the cozy family-run kosher restaurant will be offering a special latke and salmon entrée, as well as latke platter with a dozen crispy latkes—both served with a house-made apple compote and sour cream. Plus, any kids celebrating the holiday get a Hanukkah Gelt full of festive sweets. 9108 W. Pico Blvd., Beverly Hills. milkywayla.com
FOOD + DRINK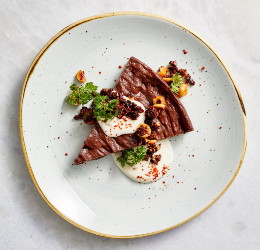 Red Herring
Now Open. After closing earlier this year, the Eagle Rock luxury-comfort food restaurant is back with a bigger and better location downtown. Owned by producer Alexis Martin Woodall and her husband-chef Dave Woodall, the glam eatery has specialty dishes like sweetbreads with crispy quail and duck confit scallion pancake. 770 S. Grand Ave., downtown. redherringla.com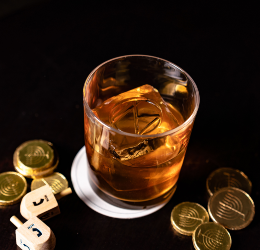 NoMad Los Angeles Holiday Spectacular 
Through Dec. 22. Take in the festive decor while you sip down fun themed drinks in the Nomad's coffee bar's holiday cocktail pop-up. Choose from fun drinks like the spiked Ho,Ho,Hot Chocolate; Lump of Coal; Dreidel, Dreidel, Dreidel; Candy Can Colada; Winter Wonderland Milk Punch; Into the Woods and more. To make your "spirits" extra bright, the bar team will presenting you drinks in snow globes, alpine-themed martini glasses, and more fun surprises. 649 S Olive St., downtown, 213.358.0000. thenomadhotel.com
ARTS + CULTURE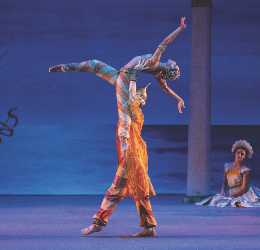 The Nutcracker
Dec. 20-24. The Los Angeles Ballet performs the beloved holiday tale about Clara and her Nutcracker—set in 1912 Los Angeles—at the Alex Theatre, Royce Hall at UCLA, Dolby Theatre and Redondo Beach Performing Arts Center. The Dolby Theatre shows feature the Los Angeles Ballet Orchestra. Shows continue through Dec. 29. See website for schedule and prices. Alex Theatre, 216 N. Brand Blvd., Glendale, 818.243.2539; Royce Hall at UCLA, 10745 Dickson Court, L.A., 310.825.4401; Dolby Theatre, 6801 Hollywood Blvd., Hollywood, 323.308.6300; Redondo Beach Performing Arts Center, 1935 Manhattan Beach Blvd., Redondo Beach, 310.937.6607. Tickets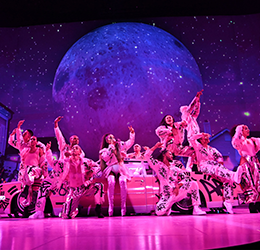 Ariana Grande at the Forum
Dec. 21. Multi-platinum, record-breaking superstar Ariana Grande adds the Forum to her Sweetener World Tour. Produced by Live Nation, the renowned tour adds 19 dates including new stops in New York, Anaheim, Dallas and more this winter. 3900 W. Manchester Blvd., Inglewood, 310.330.7300. Tickets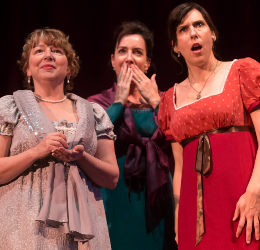 Jane Austen Unscripted 
Dec. 21. Critics are raving about Impro Theatre's exceptionally offbeat show that takes us into the world of Jane Austen while going completely off-book. While Austen has continued to dazzle audiences with her work, she sadly has only six published novels, so it's time for some fresh material. Inspired by the written pieces and audience suggestions, the theatre group's imaginative performance has been called "hysterical… 90 minutes of unparalleled improv" by Broadway World. 4 p.m. and 8 p.m. $39+. The Broad Stage, 1319 11th St., Santa Monica. thebroadstage.org
Photos: Harry Styles Fine Line Pop-Up courtesy Live Nation. Yuletide  Cinemaland courtesy Street Food Cinema. Boomtown Brewery's Day of Giving courtesy Boomtown Brewery. Caroling and Cabernet courtesy Vintage Wine + Eats. Handmade Ornaments Show courtesy iam8bit. WearNYLA Holiday Pop-Up Shop courtesy WearNYLA. Grand Park Winter Glow courtesy Grand Park. L.A. County Holiday Celebration courtesy the Music Center. Lawry's Christmas Eve Feasts credit Andrea D'Agosto. Spago Christmas Eve Dinner courtesy Spago. The Pikey's Christmas Dinner & Boxing Day courtesy The Pikey. Menorah Lightings at Santa Monica Plaza  courtesy Downtown Santa Monica. Milky Way Hanukkah Specials courtesy courtesy Milky Way. Nomad Los Angeles Holiday Spectacular courtesy Nomad Hotel. Red Herring courtesy Red Herring. The Nutcracker credit Reed Hutchinson. Ariana Grande, Kevin Mazur/Getty Images. Jane Austen Unscripted courtesy of Impro Theatre.