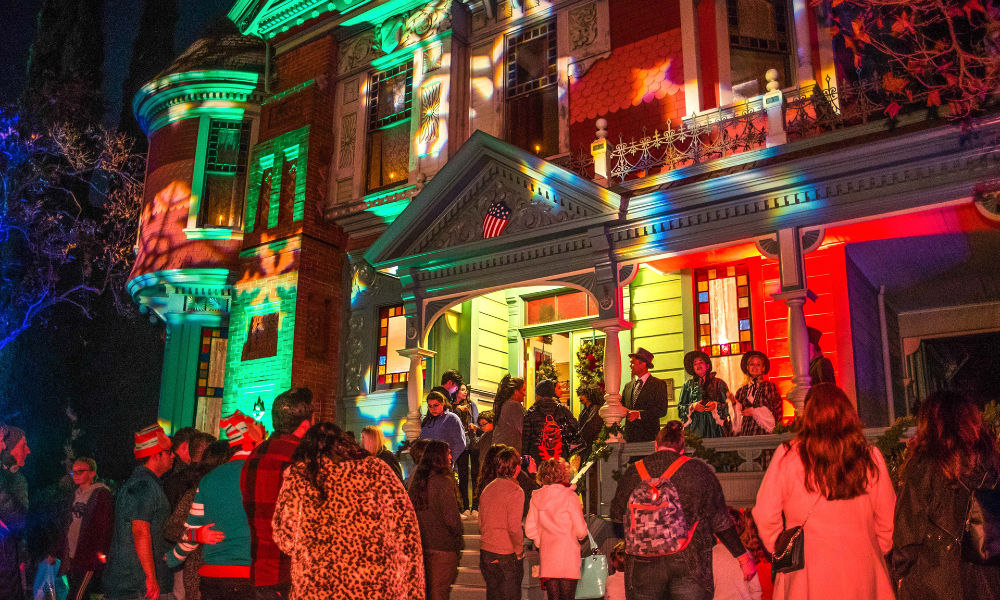 Harry Styles Pop-Up, Marina Del Rey Holiday Boat Parade, Yuletide Cinemaland, Vintage Wine & Eats' Afternoon of Bubbly and more… Check out the top Los Angeles weekend events for December 12-15.
EVENTS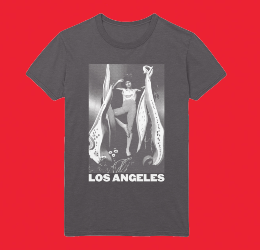 Harry Styles' Fine Line Pop-Up
Dec. 14-15. In celebration of the release of his highly-anticipated album Fine Line, Harry Styles teamed up with Live Nation Merchandise to create a pop-up full of exclusive limited-edition bomber jackets, totes, t-shirts and more. Fans will also get free gifts with purchase, can participate in daily raffles, enjoy some refreshments and partake in several photo opportunities. 11 a.m.-8 p.m. 7080 Hollywood Blvd., Hollywood. livenationentertainment.com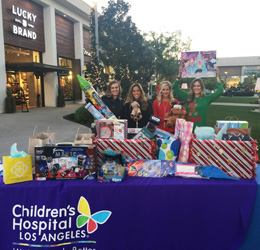 SPONSORED
Holiday Block Party & Toy Drive
Dec. 14. Join The Point this Saturday for a Holiday Block Party & Toy Drive in partnership with the Children's Hospital of LA. Donate a toy at check-in on the grass area of The Point and receive a passport unlocking special shopping and dining incentives. Plus, fun holiday music, face painting, balloons and more! 850 S. Pacific Coast Hwy., El Segundo. More info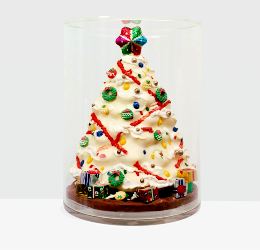 Holiday Market
Dec. 14-15. Get some last-minute holiday shopping in at this marketplace at hip Hauser & Wirth gallery in the Arts District. Vendors include Milla Chocolates and Otherwild. 901 East 3rd St., L.A., 213.943.1620. hauserwirth.com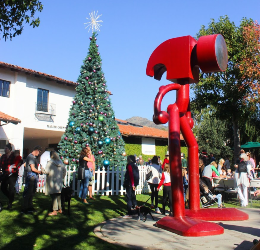 Malibu Country Mart's Holiday Happenings 
Dec. 14. Take the family to a seaside winter wonderland full of twinkling lights, an oversized menorah and a menu of eight different types of creative "camp s'mores" like "the s'alty" (two graham crackers, a jumbo mallow, dark chocolate and a pretzel) or "the s'wirly," which has a piece a birthday cake in it. Partake in holiday crafts, write letters to Santa, and stop by for appearances by live carolers, Mr. & Mrs. Claus and even their reindeer! See our holiday roundup for other dates. Noon-4 p.m. Malibu Country Mart, 3835 Cross Creek Road, Malibu. malibucountrymart.com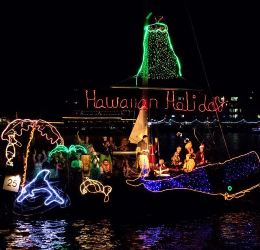 Marina Del Rey Holiday Boat Parade
Dec. 14. The theme of this year's annual parade of decorated boats, preceded by a fireworks show, is "Kids Make Holidays Bright." Fireworks 5:55 p.m.; parade 6-8 p.m. Beforehand, enjoy real snow, sledding, arts and crafts, face painting, a live DJ and food trucks in the park from 11 a.m.-4 p.m. Free. Burton Chace Park, 13650 Mindanao Way, Marina del Rey, 310.670.7130. mdrboatparade.org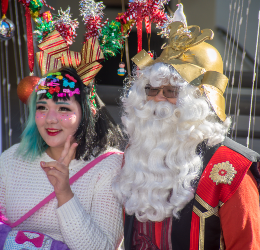 Shogun Santa is Coming to Town 
Dec. 14-22. Spread holiday cheer while supporting the Little Tokyo Business Association at the Japanese Village Plaza. The one-of-a-kind "Shogun Santa" will take the stage to meet with the kiddos and pose for photos. See our holiday roundup for other dates. Free admission, but donations are encouraged. 11 a.m.-3 p.m. 335 E. 2nd St., Little Tokyo. golittletokyo.com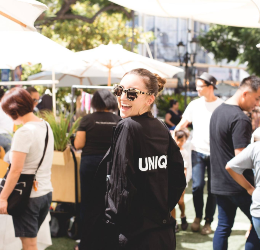 Unique Markets Holiday Pop-Up
Dec. 14-15. At Unique Markets' holiday pop-ups, shop the wares of hundreds of the best local independent designers and emerging brands, who'll be selling home decor, clothing, jewelry, art, food, beauty and wellness items, stationery, kids items and more. There will also be free drinks, snacks, holiday portraits and gift wrapping. 10 a.m.-5 p.m. Daily admission $15; VIP $35, under 12 free. Hudson Loft, 1200 S. Hope St., downtown; Santa Monica Pier, 200 Santa Monica Pier, Santa Monica. uniquemarkets.com/losangeles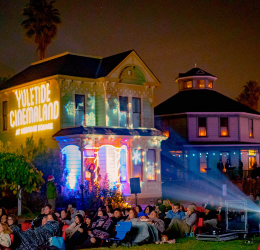 Yuletide Cinemaland
Dec. 14-15. Much more than an outdoor movie screening, Street Food Cinema's Yuletide Cinemaland is a nostalgic Christmas-lover's playground. Bring your friends, family and holiday spirit for victorian home tours, costumed carolers, a piano singalong in the Perry mansion, Scrooge's Dance Hall, a light tunnel, festive drinks and more. This weekend, watch Elf or Jingle All the Way. Each movie is played twice so attendees can explore the activities without missing any movie moments. See our holiday roundup for other dates. $10-25. Heritage Square Museum, 3800 Homer St., Northeast Los Angeles. Schedule & Tickets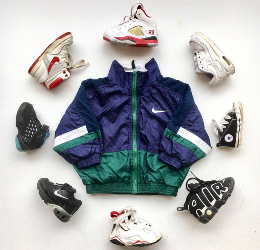 ThriftCon L.A.
Dec. 15. What better way to shop one-of-a-kind holiday gifts than at the first-and-only vintage clothing and collectibles convention, ThriftCon, featuring thousands of collectables and classic clothing from more than 100 vendors? Explore racks of priceless, coveted pieces and check out multiple installations that observe and revel in nostalgic fashion and lifestyle. Donate five (or more) articles of clothing for the clothing drive to benefit Rescue Mission and Shelter Partnership and get a free shopping bag. 10 a.m.-5 p.m. $8-$20. 1201 S. Figueroa St., downtown. Tickets

FOOD + DRINK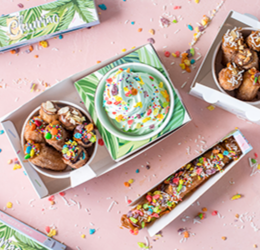 Churriño
Now Open. Treat yourself to mini Brazilian churros at new Churriño Gourmet Dessert Long Beach. Customize your treat with three churro flavors (Strawberry Jam, Caramel Leche and Chocotella) and 12 toppings and drizzles including gold flakes, Oreo crumbles, Fruity Pebbles and almond butter. Additional offerings include Churriño's ICE vanilla and XTRA Cocoa soft-serve gelato and coffee. 345 The Promenade N., Long Beach. churrino.com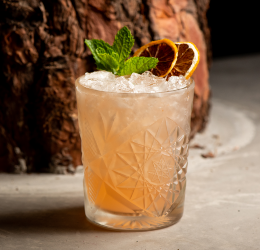 Fia Lounge
Now Open. After opening this summer, Santa Monica restaurant Fia quickly became a west-side hotspot and has now introduced its own bar, Fia Lounge. Spearheaded by "LA's Godfather of cocktails," Vincenzo Marianella, the menu boasts 25 original cocktails, broken into five sections: Aperitivo All'Italiana; Citrus & Crisp, But Not Sweet; So Strong They'll Knock You Down; The '80s Are Calling; and Because You Can (which features the highest quality, top-shelf spirits). Sip and enjoy the specialty bar bites as you take in the lush European atmosphere and listen to the tunes from the rotating DJ lineup. 2454 Wilshire Blvd., Santa Monica. For more info, check their Instagram.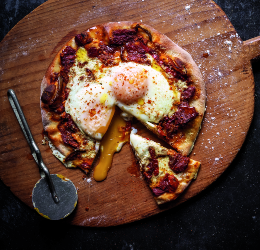 Mastering Spice Cookbook Launch Dinner 
Dec. 12. To celebrate Lior Lev Sercarz's fourth cookbook, Mastering Spice: Recipes and Techniques to Transform Your Everyday Cooking, the New York City chef and restaurant-owner will be preparing a feast alongside Manuela's executive chef Kris Tominaga. The evening will kick off with a spiced "welcome cocktail" and wrap up with a stimulating dialogue between Sercarz and Genevieve Ko. Keeping in theme with the cookbook, which demonstrates how influential spices are when creating a signature dish, the night's menu showcases three spice-centric courses and carefully-selected wine pairings. 7 p.m. $100. Manuela, 907 E 3rd St., downtown, 323.849.0480. Tickets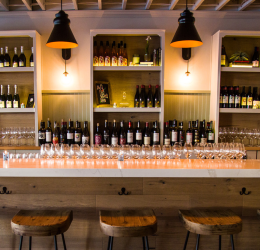 Vintage Wine + Eats' Afternoon of Bubbly
Dec. 15. Warm up for your upcoming holiday parties by learning all about champagne and prosecco from experts. Sommelier Rebecca Rose Phillips will be imparting her wine-based wisdom at a sparkling wine tasting class, where all you have to do is sit back and learn from the best while sipping on bubbly from around the globe. 5 p.m. $40-45. Vintage Wine + Eats, 12023 Ventura Blvd., Studio City. Tickets
ARTS + CULTURE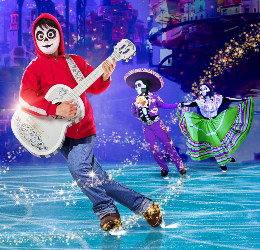 Disney on Ice: Mickey's Search Party
Dec. 12-15. Take the family on a brand-new icy and magical adventure as everyone's favorite Disney characters come to life and follow Captain Hook's treasure map and explore the lands of Coco, Frozen, Toy Story and many more. Be prepared to watch in awe as Mickey, Moana, Aladdin and more iconic characters perform surprising acrobatic stunts. $15+. 1111 S. Figueroa St., downtown, 213.742.7100. Tickets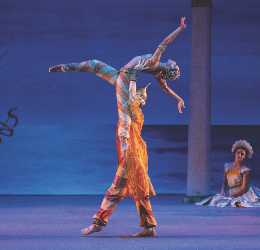 The Nutcracker
Dec. 13-15. The Los Angeles Ballet performs the beloved holiday tale about Clara and her Nutcracker—set in 1912 Los Angeles—at the Alex Theatre, Royce Hall at UCLA, Dolby Theatre and Redondo Beach Performing Arts Center. The Dolby Theatre shows feature the Los Angeles Ballet Orchestra. Shows continue through Dec. 29. See website for schedule and prices. Alex Theatre, 216 N. Brand Blvd., Glendale, 818.243.2539; Royce Hall at UCLA, 10745 Dickson Court, L.A., 310.825.4401; Dolby Theatre, 6801 Hollywood Blvd., Hollywood, 323.308.6300; Redondo Beach Performing Arts Center, 1935 Manhattan Beach Blvd., Redondo Beach, 310.937.6607. Tickets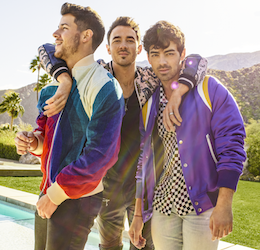 Jonas Brothers: Happiness Begins Tour
Dec. 14-15. In promotion of their fifth studio album of the same name, the Jonas Brothers take the stage this weekend at the Forum on their ongoing Happiness Begins Tour. The unstoppable Grammy-nominated multiplatinum trio are set to perform their latest hits like Only Human, Cool and the Billboard #1 hit, Sucker, before continuing on to the Bahamas. The Forum, 3900 W. Manchester Blvd., Inglewood, 310.330.7300. Tickets
Photos: Harry Styles Fine Line Pop-Up courtesy Live Nation. Holiday Market credit Paul McCarthy, Santa's Chocolate Shop Figurines (Detail), 1997. Malibu Country Mart's Holiday Happenings courtesy Malibu Country Mart. Marina Del Rey Holiday Boat Parade courtesy @mdrboatparade/facebook. Shogun Santa is Coming to Town courtesy Go Little Tokyo. Unique Markets Holiday Pop-Up courtesy @uniquemarkets/Facebook. Yuletide  Cinemaland courtesy Street Food Cinema. ThriftCon L.A. courtesy @ThriftCon/Facebook. Churriño courtesy the ACE Agency. Fia Lounge credit Wonho Frank Lee. Mastering Spice Cookbook Launch Dinner at Manuela credit Thomas Schauer. Vintage Wine + Eats Afternoon of Bubbly courtesy Vintage Wine + Eats. Disney on Ice: Mickey's Search Party courtesy @staplescenter/Facebok. The Nutcracker credit Reed Hutchinson. Jonas Brothers, Peggy Sirota.