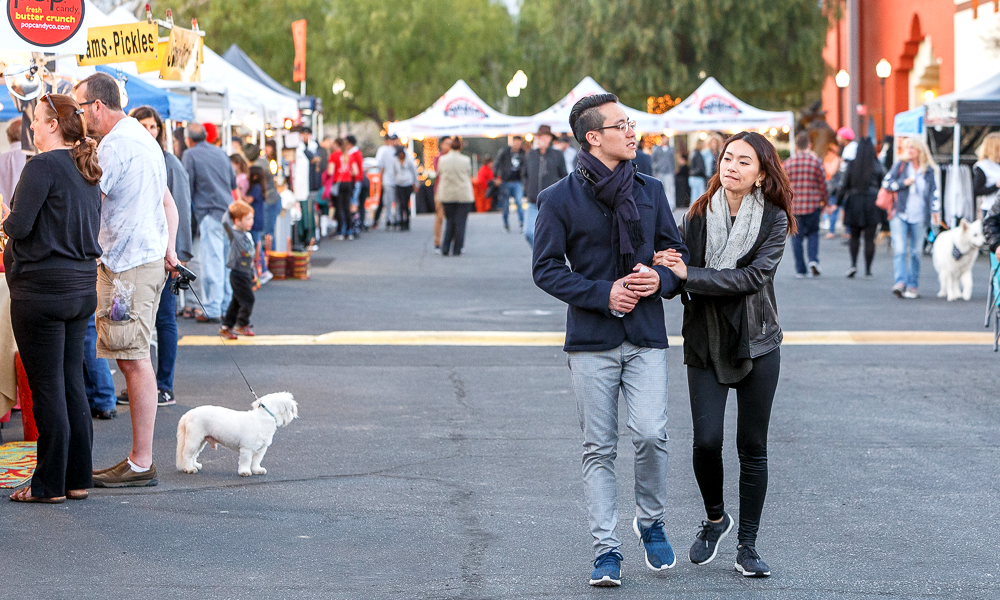 Drunk yoga, a slumber party at Hollywood Forever Cemetery, a feminist art festival, Lucques' All-American Summer Rib Fest and more. Check out our roundup of all the must-visit spots in Los Angeles this weekend.
Edited by Alicia Luchak.
EVENTS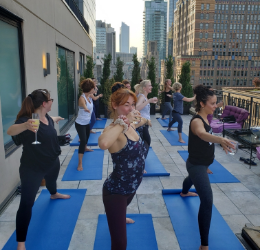 Drunk Yoga
Aug. 15-18. Work your body and mind with booze and beach views at L.A.'s first-ever original Drunk Yoga, with four days of activities. Each 90-minute event starts with a 15-minute happy hour and ends with a 30-minute "wine down." The meditative sipping sessions include coffee yoga, brunch yoga, psychedelic sunset yoga, hair of the down-dog yoga, drunk "bro-ga" (which swaps out wine for brews) and more. Enjoy perks like two glasses of wine, free rooftop entry for the entire weekend and 30% off drinks. Coffee yoga $30, Drunk yoga $45. Hotel Erwin, 1697 Pacific Ave, Venice. Tickets & Schedule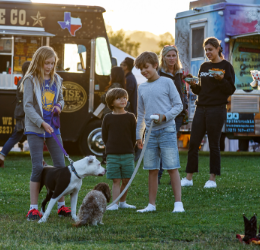 Odd Nights at the Autry
Aug. 16. We have so much love for this monthly market that takes place on the Autry Museum's lawn in Griffith Park. It's an amazing setting to shop for goods by local artisans, sample dishes from food trucks and hear live music. Bring a blanket, make friends with your neighbors, and enjoy the view of the surrounding Santa Monica Mountains amid hundreds of smiling people. 6-10 p.m. $5 admission; free for members. 4700 Western Heritage Way, Griffith Park, L.A., 323.667.2000. theautry.org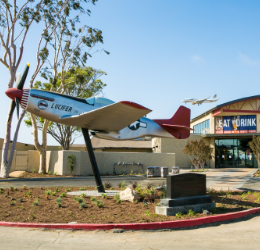 Aviation Weekend
Aug. 17-19. Celebrate National Aviation Day all weekend at L.A.'s airplane-themed culinary marketplace, Proud Bird. Check out the property's 16 aircrafts, breathtaking views of LAX runways and interactive exhibits with complimentary tours. Sip on $7 aviation-themed cocktails all day at the Mile High Club Bar and Lounge. The fun isn't limited to adults—kids can enjoy free arts and crafts and make their own miniature airplane. See website for full schedule. 11022 Aviation Blvd., Inglewood. theproudbird.com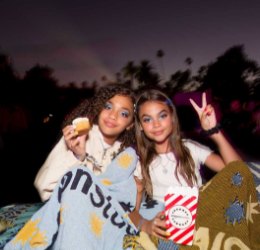 Cinespia '90s Slumber Party 
Aug. 17-18. Watch classic '90s films projected on a mausoleum wall while cozying up in your PJs at Hollywood Forever Cemetery. The 9th Annual Movies All Night Slumber Party features '90s favorites Never Been Kissed, I Know What You Did Last Summer and Jawbreaker. Also on hand are pre-movie DJs and themed photo booths. Get there early to secure a spot! See website for full schedule. Doors 6:45 pm; movie 8:30 pm. $29. Parking $12-$20. 6000 Santa Monica Blvd., L.A., 877.435.9849. cinespia.org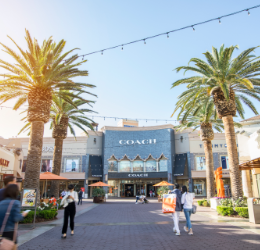 Summer Fest at Citadel Outlets
Aug. 17. Citadel Outlets' first-ever block party is going all out with life-sized board games, live music at multiple DJ stations, an LED-light dance floor, 100 complimentary "glow gear" swag bags full of quality neon designer items and more. The family-friendly event, just 10 minutes south of downtown, will feature colorful and interactive art pieces such as an 8-foot-tall summer igloo made out of neon inner tubes and hundreds of hanging multicolored Slinkies. For one day only, you can take advantage of major discounts at the outlets' stores such as Coach, Lacoste, Polo Ralph Lauren and more. Noon-9 p.m. 100 Citadel Drive, Commerce, 323.888.1724. citadeloutlets.com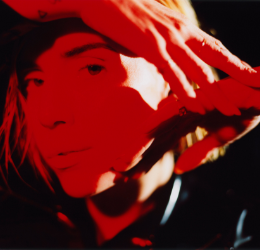 Yola Día
Aug. 18. Dedicated to celebrating female accomplishments, Yola Mezcal's Yola Día festival will feature artwork, music and other performances by iconic ladies such as Megan Thee Stallion, CupcakKe, Courtney Love & The Chateau Band, civil-rights activist Dolores Huerta and many more. Taking place at L.A. State Historic Park, the fest will also highlight special culinary creations and cocktails from some of L.A. and NYC's highly praised bars and restaurants served by all-female bartenders. Proceeds benefit the ACLU and its immigration law and policy program. 21+. Doors 3 p.m. $68-$198. 1245 N. Spring St., downtown. Tickets
FOOD + DRINK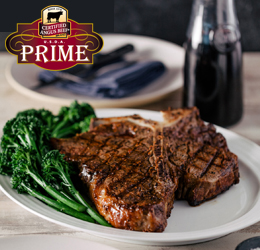 SPONSORED
Prime Sale Weekend
Aug. 21. Save the Date! Enjoy 25% Off ALL Prime Beef on Wednesday, August 21. Gelson's proudly offers Certified Angus Beef®! Only truly elite beef surpasses the USDA's stringent Prime standards, AND meets all 10 of the brand's quality specifications. Less than 1.5% of beef achieves the high standards of CAB brand Prime. Juicy, tender, and supremely flavorful, it is truly in a class of its own. Don't miss our one day only Prime sale! More info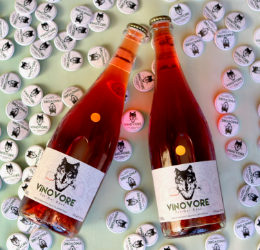 BellJar & Vinovore Wine Tasting
Aug. 17. Two Silver Lake gems, BellJar and Vinovore, teamed up for a special tasting event led by sommelier Coly Den Haan. Learn the basics of wine tasting as you sip on Vinovore's exclusively female-made wines and peruse BellJar's delicate designer pieces and handmade jewelry. Noon-4 p.m. $20 at door. BellJar, 1764 N. Vermont Ave., Los Feliz. vino-vore.com | shop-belljar.com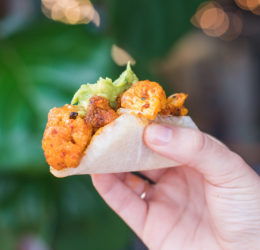 L.A. Taco Festival 
Aug. 17. Gorge on tacos for a good cause at Grand Park. Check out the wide selection of flavors as you soak in the live music. The event features some of L.A.'s favorite food and drink vendors including Kogi, Azulé Taqueria, Jackfruit Cafe, Rainbow Asian tacos and many more. Most importantly, the proceeds go toward Jovanes, benefiting homeless youth. What's not to love? Noon-8 p.m. Grand Park, 200 N. Grand Ave., downtown. latacofestival.com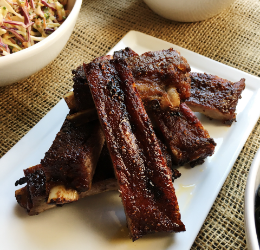 All-American Summer Rib Fest
Aug. 18. For its 19th annual family-style barbecue fest, Lucques has spent the week slow-cooking and smoking pork, beef and lamb ribs so that they are perfectly tender and fall-off-the-bone delicious. Enjoy other tasty dishes like too-hot-to-handle chicken wings, long-cooked collard greens, grilled cornbread, buttermilk shortcake and more. There will also be plenty of cowboy-themed cocktails and beverages to choose from. Attendees are encouraged to dress for the rodeo-style theme and join in on the costume contest—so throw on some cowboy boots and head out! $50+. 8474 Melrose Ave., West Hollywood, 323.655.6277. Tickets
ARTS + CULTURE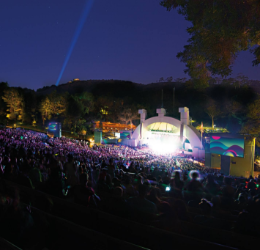 America in Space
Aug. 15. Commemorate the 50th anniversary of the moon landing in the most extraordinary way: by watching archival film clips of the event under the night sky with the Los Angeles Philharmonic providing the soundtrack. Enough said. See website for ticket prices. 8 p.m. Hollywood Bowl, 2301 N. Highland Ave., Hollywood, 323.850.2000. Tickets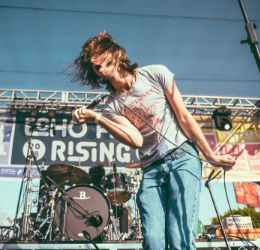 Echo Park Rising
Aug. 15-18. This free, all-ages music festival—now in its ninth year—focuses on the music, creativity, diversity and small businesses of Echo Park. Enjoy music on multiple stages and activities throughout the weekend. Check website for lineup and set times. Th 7 pm; F-Sa 3 pm; Su noon. Free. Stages located on Sunset and Glendale boulevards, Alvarado Street and Echo Park Avenue, L.A. epr.la
Photos: Odd Market by Mike Coeyman. Drunk Yoga courtesy Hotel Erwin. Aviation Weekend courtesy Proud Bird. Cinespia '90s Slumber party courtesy @Cinespia/Facebook. Summer Fest at Citadel Outlets courtesy Citadel Outlets. Yola Dia courtesy Yola Mezcal. Prime Sale Weekend courtesy Gelson's. BellJar & Vinovore Wine Tasting courtesy Vinovore. L.A. Taco Festival courtesy @LATacoFestival/Facebook. All-American Summer Rib Fest courtesy Lucques. America in Space courtesy @HollywoodBowl/Instagram. Echo Park Rising by Zane Roessell.