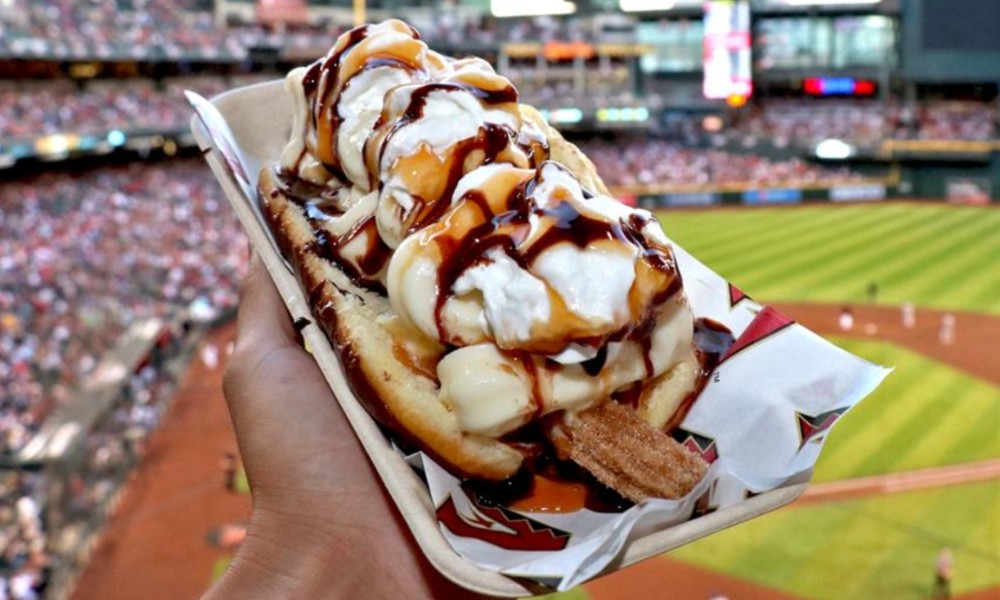 Food fests, art fests, springtime poppies and more…Check out all of our top Los Angeles weekend event picks for April 25-28.
Edited by William Yelles.
EVENTS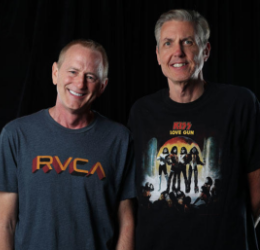 Kevin & Bean's April Foolishness
April 26. The legendary KROQ morning men gather their comedian pals for their 11th annual show, a fundraiser for the Intrepid Fallen Heroes Fund and Cedars-Sinai NICU. This year's lineup features Adam Ray, Felipe Esparza, Greg Fitzsimmons, Eddie Ifft, Jamie Lee and Ray Romano. 8 p.m. See website for ticket prices. Microsoft Theater, L.A. Live, 777 Chick Hearn Court, downtown. axs.com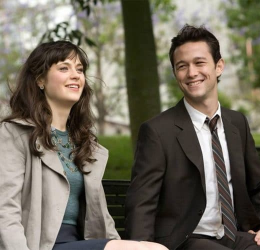 Street Food Cinema
April 27. Street Food Cinema returns for another season of movies, music and food trucks. Opening night film is L.A.-set cult classic romantic comedy 500 Days of Summer with music by The Flusters. Food trucks on-site include Astro's Doughnuts & Fried Chicken, Boba Ni Taco, Cousin's Maine Lobster, Phillyfornia, White Rabbit and After's Ice Cream. Pups are welcome; the event is dog-friendly. 5:30 p.m. doors, 6:30 p.m. music, 8:30 p.m. movie. See website for ticket prices. Los Angeles State Historic Park, 1245 N. Spring St., downtown. streetfoodcinema.com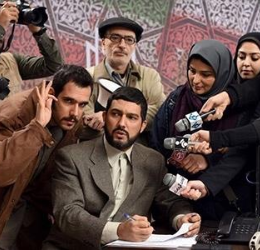 UCLA Celebration of Iranian Cinema
Starts April 27. The UCLA Film & Television Archive's annual Celebration of Iranian Cinema sponsored by Farhang Foundation marks its milestone third decade with a program of comedies, dramas and documentaries that explore the complex realities of contemporary life in Iran and the difficult history that shaped it. All films originate from Iran and are in Persian with English subtitles. See website for film titles and schedule. $10 GA, each screening. Billy Wilder Theater at The Hammer Museum, 10899 Wilshire Blvd., Westwood. cinema.ucla.edu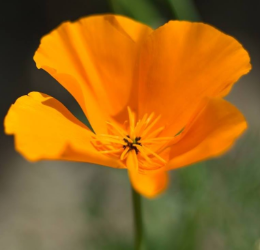 California Poppy Festival
April 27-28. Head out to the high desert to take in an abundance of blooming poppies, plus hundreds of exhibits, food vendors, musical performances, car shows and a healthy living expo. Kids' activities include a petting zoo, stingray and butterfly encounters. 10 a.m.-6 p.m. $10 GA; $5 children 6-12, seniors 62+, and active and retired military; children 5 and under, free. Sgt. Steve Owen Memorial Park, 43063 N. 10th St. West, Lancaster. poppyfestival.com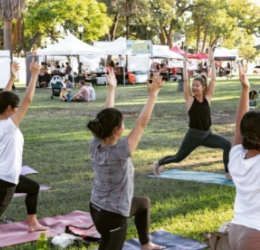 Jackalope Indie Artisan Fair
April 27-28. Jackalope Indie Artisan Fair returns to Pasadena with 200+ curated booths featuring trendsetting makers, artisanal food and fun activities. Bring a blanket and set up an afternoon picnic with goodies from the food vendors. In addition to the tasty treats, relax and take in the sounds of local area musicians. Or become a maker yourself at one of the many hosted activities and demonstrations throughout the weekend. Be sure to start the day with the morning yoga class. 10 a.m.-5 p.m. Free. Central Park, 275 S. Raymond Ave., Pasadena. jackalopeartfair.com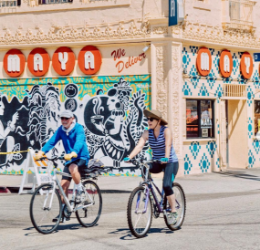 CicLAvia Wilmington
April 28. Miles of L.A.'s normally congested streets turn into a car-free park for a walk and bike tour of the city during the country's largest open streets event. This edition of CicLAvia takes place in the Los Angeles Harbor Region neighborhood of Wilmington. See website for additional route details. 9 a.m.-4 p.m. Free. 213.355.8500. ciclavia.org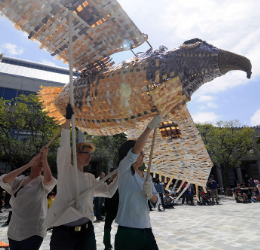 Skirball Puppet Festival
April 28. Celebrate the art of puppetry and the magic of storytelling at the Skirball's eighth annual Puppet Festival. This year's program features amazing animal puppets, musical performances, art-making demos, and workshops with new and classic tales told by talented puppeteers and artists from across the country, working in a range of cultural and artistic styles. 10 a.m.-4 p.m. $15 GA; $12 seniors and students; $10 children under 12. Skirball Cultural Center, 2701 N. Sepulveda Blvd., Bel-Air, 310.440.4500. skirball.org
FOOD + DRINK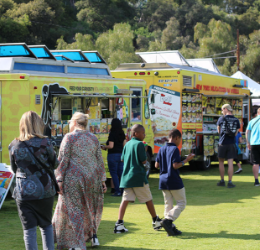 Final Fridays Food Truck Festival
April 26. Final Fridays are back at The Greens at the Rose Bowl (aka the park next door to the historic stadium). Held the last Friday of each month through summer, this weekend's vendors include Son Of A Bun, Border Grill, Heritage LA, Wise BBQ, Dina's Dumplings, Triple Threat, Deli Doctor, Pizza, Chicken Fingers, Fish Tacos, Pretzels, AFTERS Donuts and Ice Cream, Kona Ice and Coffee Bean and Tea Leaf. Plus outdoor games, moon bounces, photo opportunities, and Rose Bowl tours. 4-9 p.m. Free. 1001 Rose Bowl Drive, Pasadena. rosebowlstadium.com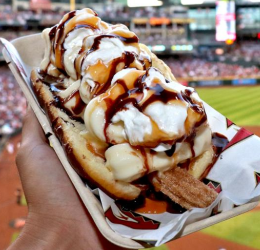 MLB FoodFest
April 26-28. Sample the best ballpark foods from around Major League Baseball all in one spot. Each of MLB's 30 teams designated one concession item to represent them with this year's menu ranging from ballpark classics to stadium-exclusive fan favorites and original menu items debuting in their ballpark this season. Among the selections are toasted grasshoppers courtesy of the Seattle Mariners and churro dogs from the Arizona Diamondbacks. Tickets must be purchased in advance, online. F 4-11 p.m., Sa 11 a.m.-11 p.m., Su 11 a.m.-8:30 p.m. $45-$90. Magic Box at The Reef, 1933 S. Broadway, downtown. mlb.com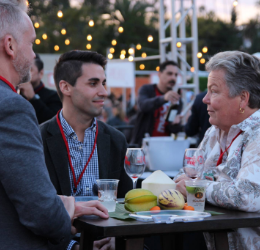 Simply diVine
April 27. The Los Angeles LGBT Center's premier food and wine event for LGBT people and their allies returns to the Hollywood Forever Cemetery. Sample extraordinary food and drinks from L.A.'s most popular restaurants, wineries, distilleries, breweries and more. All proceeds support the Center's life-changing and life-saving programs and services. 6-9 p.m. $150. 6000 Santa Monica Blvd., Hollywood. simplydivinela.org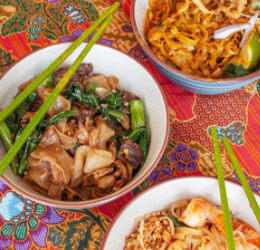 Taste of the Eastside
April 28. The ninth annual food and drink festival showcases established culinary hot spots and buzz-worthy newcomers from neighborhoods such as Silver Lake, Echo Park, Los Feliz and Atwater Village, with proceeds benefiting local nonprofits. Taste dishes from eateries including Ample Hills Creamery and Same Same Thai. 4-8 p.m. (VIP 3 p.m.) $50-$60 GA, kids 2-12 $15, under 2 free; VIP $85-$95. Los Angeles River Center & Gardens, 570 W. Ave. 26, L.A. tasteoftheeastside.com
ARTS + CULTURE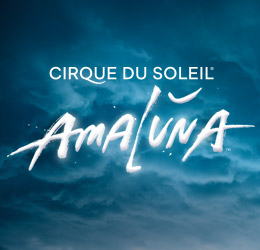 SPONSORED
Cirque du Soleil's Amaluna
Opens April 25. The new Big Top show Amaluna is set on a mysterious island governed by goddesses and guided by the cycles of the moon. Their queen, Prospera, directs her daughter's coming-of-age ceremony in a rite that honors femininity, renewal, rebirth and balance. In the wake of a storm, a group of young men lands on the island, triggering an epic, emotional story of love between Prospera's daughter and a brave young suitor. See website for show times and ticket prices. 250 S. Harbor Blvd., San Pedro. Tickets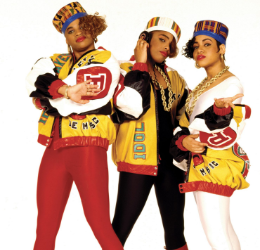 Contact High: A Visual History of Hip-Hop
Opens April 26. There are key photographers who have documented the hip-hop movement, and this exhibition celebrates their important contributions. Glimpse some of the genre's most iconic images—including the "King of New York" Notorious B.I.G. portrait taken by Barron Claiborne in 1997 and Salt-N-Pepa shot by Janette Beckman in 1987. Also on display are unedited contact sheets, videos and memorabilia. W-Su 11 a.m.-6 p.m. Free. Annenberg Space for Photography, 2000 Avenue of the Stars, Century City, 213.403.3000. annenbergphotospace.org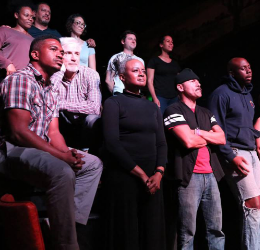 Homeward LA
Starts April 26. Personal stories of men and women in Los Angeles who have experienced homelessness come to life for the second year in the staged productions of Homeward LA, a fundraiser for The Midnight Mission. More than 50 productions are set to take place in venues all the L.A. area as part of the 10-day event. See website for titles, locations, show times and ticket information. homewardla.org
Jazz: The Birth of Cool
Opens April 26. From the intense soul of Miles Davis to the effortless charm of Sarah Vaughan, Morrison Hotel Gallery presents an exhibition featuring jazz icons such as Art Blakey (pouring it all out onstage in a photograph by Herman Leonard) and The Rat Pack demonstrating their signature cool in a shot acquired from the Frank Sinatra Estate and more. M-W 10 a.m.-7 p.m., Th-Sa 10 a.m.-11 p.m., Su 11 a.m.-6 p.m. Free. Morrison Hotel Gallery, Sunset Marquis Hotel, 1200 Alta Loma Road, West Hollywood, 310.881.6025. morrisonhotelgallery.com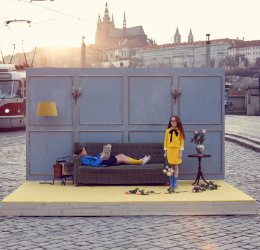 Photoville LA
April 26-28. Photoville LA will feature exhibitions of local and international photographers, bringing together local organizations and institutions, and our cultural and photographic community for two consecutive long-weekends of nighttime projections, talks, workshops, family-friendly activities, as well as Smorgasburg selected food vendors and community beer garden. See website for schedule. F 6-10 p.m., Sa noon-10 p.m., Su noon-8 p.m. Free. Outside the Annenberg Space for Photography, 2000 Avenue of the Stars, Century City. photoville.la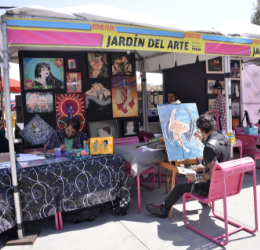 Grand Park's Our LA Voices
April 27-28. Grand Park's spring arts experience is a regional arts gathering that focuses exclusively on the diverse and powerful artistic talent in Los Angeles County. Envisioned as an annual "best of L.A. arts festival," showcases dance, music and theater performances, as well as visual artwork by L.A. artists. The festival's 2019 theme, Origin Stories, explores and showcases distinctly Los Angeles narratives and questions about where we are, how we got here and where we are going. 11 a.m.-5 p.m. Free. 200 N. Grand Ave., downtown. grandparkla.org
Photos: Kevin & Bean's April Foolishness courtesy KROQ. Street Food Cinema (500 Days of Summer) courtesy Fox Searchlight Pictures. UCLA Celebration of Iranian Cinema (SLY starring Hamed Behdad) courtesy Farhang Foundation. California Poppy Festival courtesy California Poppy Festival/Facebook. Jackalope Indie Artisan Fair courtesy @jackalopeartfair/Instagram. CicLAvia Wilmington courtesy @ciclavia/Instagram. Skirball Puppet Festival by Peter Turman. Final Fridays courtesy Pasadena Convention & Visitor Bureau. MLB FoodFest courtesy Major League Baseball. Simply diVine courtesy Los Angeles LGBT Center/Facebook. Taste of the Eastside courtesy @tasteoftheeastside/Instagram. Contact High: A Visual History of Hip-Hop (Salt-N-Pepa, from the cover shoot for Shake Your Thang, 1987) by Janette Beckman courtesy Fahey/Klein Gallery, Los Angeles. Homeward LA by Keri Kilgo. Jazz: The Birth of Cool (Billie Holiday, NYC, New York, 1949) by Herman Leonard courtesy @morrisonhotelgallery/Instagram. Photoville LA by Justin Bettman. Grand Park's Our LA Voices courtesy Grand Park/The Music Center.