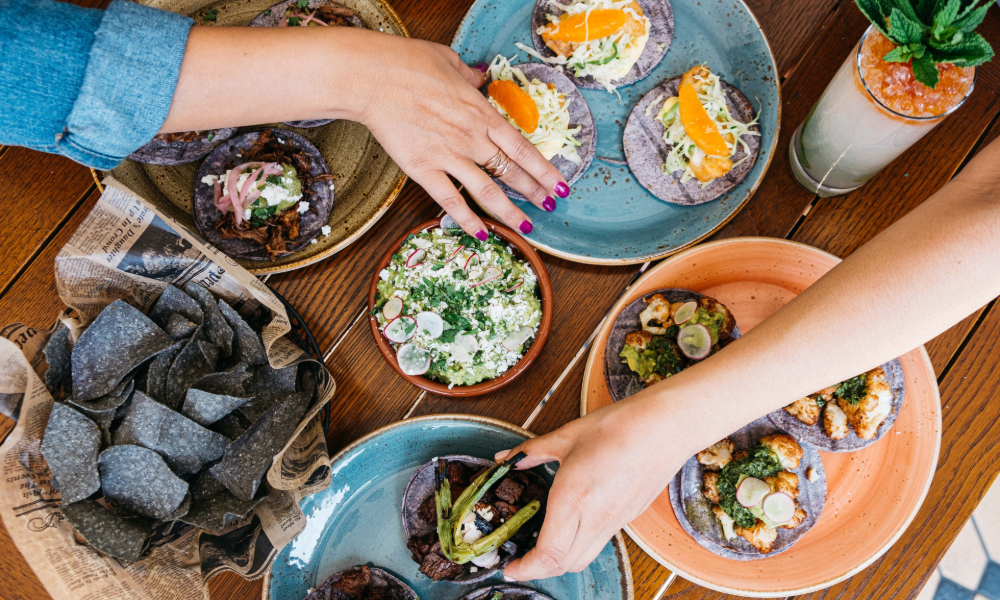 Malibu Lights Haunted Nights, Veuve Clicquot Polo Classic, National Taco Day celebrations and more … Here are the top Los Angeles weekend events for October 3-6.
Edited by Alicia Luchak.
EVENTS
All-Star Chef Classic Strolling Events
Oct. 4-5. Coming soon to the Chef's Tasting Arena at L.A. Live is a series of truly unique culinary experiences that showcase world-renowned chefs in a stadium setting. While Carneval (Friday, Oct. 4) focuses on everything meat, the Grill & Chill (Saturday, Oct. 5) is centered around seafood prepared both grilled and chilled. 800 Olympic Blvd., downtown. lalive.com
Constitution Happy Hour
Oct. 4. As part of artist Linda Pollock's Constitution Cafe project, this Friday's Constitution Happy Hour will feature guided topical debates and conversations on democracy and the U.S. Constitution over drinks at the Hammer Museum. This is the first of the Five Fridays this fall—for more information on the schedule, visit the website. Free. Cash bar and snacks for purchase. Hammer Museum, 10899 Wilshire Blvd., Westwood, 310.443.7000. mydailyconstitution.org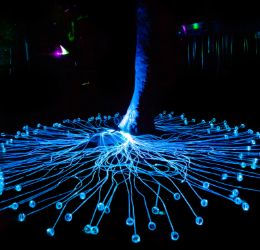 Malibu Lights Haunted Nights
Oct. 4. For the remainder of the Halloween season, the popular Malibu Wine Safari at Saddlerock Ranch will be an eerie and immersive after-dark experience. The property tour turned light show is lit up with colorful installments and the pre-existing wine-tasting stops (where you can try wines two at a time) are now decked out with ghostly or supernatural transformations—like the haunted oak grove and sci-fi tunnel. End the night by taking home an exclusive commemorative wine tumbler. See website for schedule. 21+ 7 p.m. $55. Saddlerock Ranch & Vineyard, 32111 Mulholland Hwy., Malibu. Tickets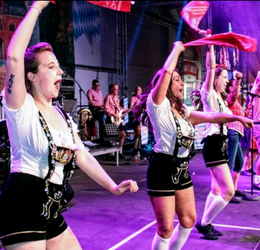 Oktoberfest
Starts Oct. 4. L.A.'s oldest Oktoberfest turns 51 this year and is celebrating with a "bier-hall" style throwback event. The German marketplace provides traditional Bavarian fun including Germany's Haderlumpen band, dancing and traditional food and beer. F-Sa 21+, Su all ages. F-Sa 6 pm-midnight; Su 1-6 pm. $10-$20. Alpine Village, 833 W. Torrance Blvd., Torrance, 310.327.4384. alpinevillagecenter.com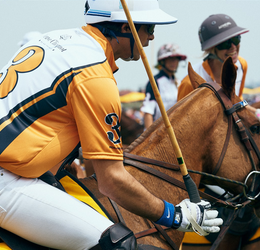 Veuve Clicquot Polo Classic 
Oct. 5. Picnic, sip Champagne and see professional polo led by world-renowned Argentine polo player Nacho Figueras at the 10th annual L.A. edition of this sporting event, which regularly attracts A-listers. Event is 21+. 11 am-5 pm; match starts at 2 pm. $90-$500. Ticket purchase includes shuttle transportation between check-in lot and event grounds. All tickets must be purchased through Eventbrite. Will Rogers State Historic Park, 1501 Will Rogers State Park Road, Pacific Palisades. vcpoloclassic.com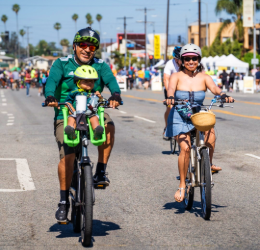 CicLAvia—Heart of L.A. Celebration UCLA 100 
Oct. 6. During this eco-friendly event, several miles of L.A.'s normally congested streets turn into a car-free park for a walk and bike tour of the city's most celebrated attractions. October's route, which celebrates UCLA's centennial, travels through Westlake, Chinatown, Little Tokyo, Boyle Heights and DTLA (where UCLA originally began as a teachers college). See website for route details. 9 am-4 pm. Free. 213.355.8500. ciclavia.org
FOOD + DRINK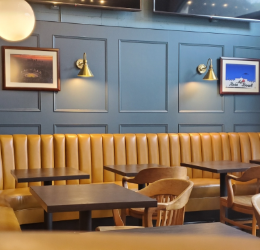 Greyhound Bar & Grill
Oct. 3. L.A.'s popular sports bar the Greyhound, known for its wings and craft beer, is finally making its way to Glendale. After much anticipation, the new location of Greyhound Bar & Grill is officially opening to the public this Thursday with additions like Kusshi and Wellfleet oysters from Blue Island and a stronger wine program—just in time for the height of sports-watching season. 933 S. Brand Blvd., Glendale. the-greyhound.com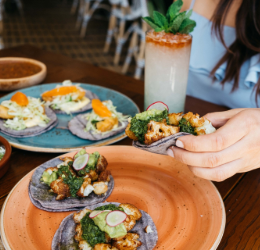 National Taco Day at Veranda
Oct. 4. Celebrate National Taco day with fresh Mexican special menu items that are made from scratch at Hotel Figueroa's poolside eatery, Veranda.  Feast on taco specials like the carnitas with slow-braised pork, pollo adobado with grilled guajillo-marinated chicken and, for the vegans, the Del Jardin with spiced and roasted cauliflower. Enjoy two tacos along with a choice of margarita or beer for only $15. Sip on margarita flavors like hibiscus (mezcal and hibiscus cordial), watermelon (Blanco tequila and Campari) and mango (Reposado tequila, mezcal and Cointreau). Veranda Restaurant, 939 S. Figueroa St., #500, downtown, 877.724.1973. hotelfigueroa.com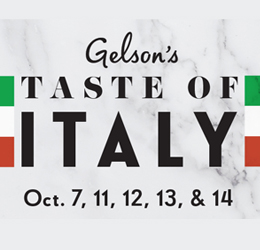 SPONSORED
Taste of Italy
Oct. 7. October brings such seasonal produce, and what better way to celebrate this bounty than by spotlighting one of the world's best food-culture nations? Come to Gelson's "Taste of Italy" and sample the flavors of bel paese (the beautiful country) with no passport required! gelsons.com
ARTS + CULTURE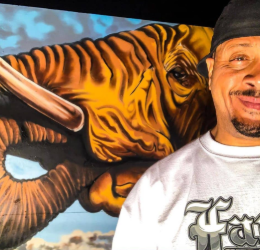 Concrete Jungle
Oct. 4. For one night only, street murals take a new form inside the entrance of the Mayfair Hotel. For the first time ever, realistic jungle graffiti paintings will be on display by painter, actor and hip-hop artist Chali 2na, paired with sounds and visuals to complete the wild vibe, including DJ performances by Cut Chemist. Street art is available for sale courtesy of Regime. 7-10 p.m. Free. Mayfair Hotel, 1256 W 7th St.,downtown. mayfairla.com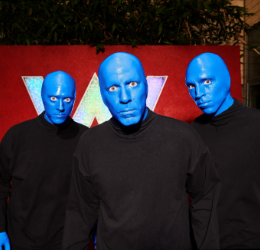 Blue Man Group
Through Oct. 6. The world-renowned bald and blue trio is making its L.A. debut with a show featuring new and original compositions, acts and instruments alongside iconic Blue Man Group moments. Hollywood Pantages Theatre, 6233 Hollywood Blvd., Hollywood, 323.468.1770. Tickets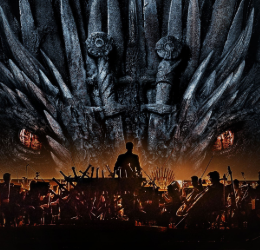 Live Concert Experience: Game of Thrones
Oct. 5. The critically acclaimed Game of Thrones Live Concert Experience has returned this fall on tour, bringing the music of Emmy-winning Game of Thrones composer Ramin Djawadi to stunning new life at outdoor theaters across North America. As we have said goodbye to one of the biggest shows and scores in television history, relive the greatest musical pieces and footage from all eight seasons in an immersive outdoor concert experience. 2301 N. Highland Ave., Hollywood, 323.850.2000. hollywoodbowl.com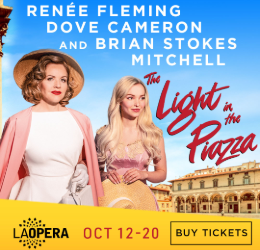 SPONSORED
The Light in the Piazza
Oct. 12-20. Touring Italy in the stylish 1950s, a mother's vacation plans take an unexpected detour when her daughter falls in love with a local boy. A tale of forbidden romance and family secrets, this Tony Award-winning musical features the full LA Opera orchestra. This is one vacation you don't want to miss! For a chance to win two tickets for October 19, click here & enter your email. $29-$199. 135 N. Grand Ave., downtown. 213.972.8001. Tickets
Photos: All Star Chef Classic Strolling Events courtesy All Star Chef Classic. Constitution Happy Hour courtesy Hammer Museum. Malibu Lights Haunted Nights courtesy Malibu Wine Safari. Oktoberfest courtesy @thealpinevillage/Instagram. Veuve Clicquot Polo Classic courtesy @VeuveCliquot.USA/Facebook. CicLAvia credit Jon Endow. Greyhound Bar & Grill courtesy the Greyhound. National Taco Day at Veranda courtesy Veranda Restaurant. Concrete Jungle courtesy @Mayfairhotella/Instagram. Game of Thrones courtesy @HollywoodBowl/Facebook.