From salsa festivals to artisan fairs, find the best Los Angeles weekend events for July 6-9.
Edited by Christina Xenos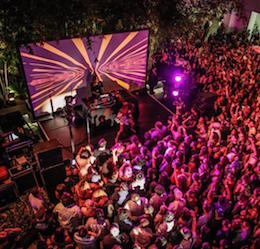 EVENTS
Rebel Rebel
July 6, 13, 20, 27. The Hammer Museum and KCRW join forces for a summer live music series that features an eclectic lineup of groundbreaking, female-fronted bands and KCRW DJs performing in the Hammer's lively courtyard. The series kicks off this week with genre-bending Portland-based singer-songwriter Grace Mitchell. All concerts are free, open to the public and all-ages. See website for full schedule. Doors 6:30 p.m., show 7:30 p.m. Hammer Museum, 10899 Wilshire Blvd., L.A. kcrw.com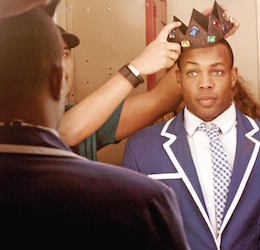 Outfest Los Angeles LGBT Film Festival
July 6-16. Curating the best in LGBT cinema, this year the film festival expands to include 194 films from 30 countries at venues around LA. The opening night gala features a screening of God's Own Country and VIP pre- and post-movie receptions. See website for full schedule and venue information. outfest.org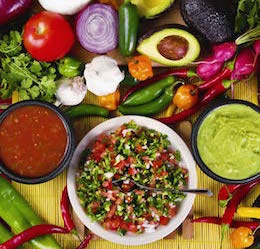 Salsa Festival
July 8-9. Spice up your weekend by tasting through countless varieties of salsa, in addition to other food from local vendors. Also enjoy live music, dancing, sangria, beer and a margarita bar. 12-8 p.m. Free. Pershing Square, 532 S. Olive St., downtown. latinsalsafestival.com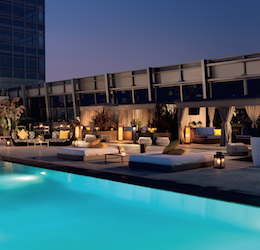 WP24 by Wolfgang Puck – Summer Supper and a Show
July 7-Aug. 26. Get the rare opportunity to catch a movie on the rooftop of the Ritz-Carlton Hotel, Los Angeles. The new movie series screens classic and fan-favorites like Singing' in the Rain (July 7-8), Octopussy (July 14-15) and Grease (July 21-22). Take your night to the next level by opting for a two-course pre-set menu within WP24 by Wolfgang Puck, followed by select reserve seats on the deck for movie viewing, accompanied by individual concession boxes filled with Wolfgang Puck's favorite snacks. $25 movie only; $85 with food. 900 W. Olympic Blvd., downtown, 213-743-8824. ritzcarlton.com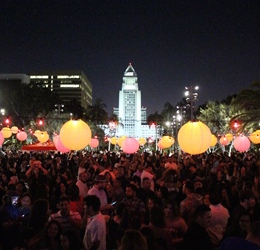 Dance Downtown: Line Dance at Grand Park
July 7. Spend your summer evening dancing under the stars as you learn new moves for line dancing. This free event is open for everyone and picnicking is encouraged. 7-11 p.m. Grand Park, 200 N. Grand Ave., downtown. musiccenter.org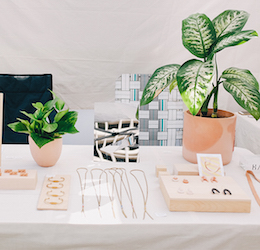 Renegade Craft Fair
July 8-9. This celebration of the DIY spirit features more than 250 artisans selling their wares, plus DIY workshops, a special seating oasis by Bend Goods, food truck fare, craft drinks, photo booths and more. 11 a.m.-6 p.m. Free. Los Angeles State Historic Park, 1245 N Spring St., downtown. renegadecraft.com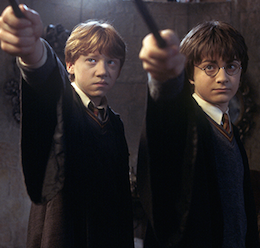 Harry Potter in Concert
July 6-8. See the series' second (July 6) and third (July 7-8) films at the Hollywood Bowl as the L.A. Phil performs John Williams' scores. 8:00 p.m. Ticket prices vary. Hollywood Bowl, 2301, N. Highland Ave., L.A., 323.850.2000. hollywoodbowl.com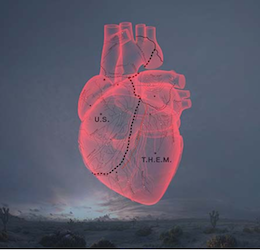 ARTS + CULTURE
Alejandro G. Iñárritu: Carne y Arena
Ongoing. This new conceptual virtual reality installation from acclaimed director Alejandro G. Iñárritu, now on view at the Los Angeles County Museum of Art, explores the human condition of immigrants and refugees. The experience is centered around a 6 ½-minute virtual reality sequence for one person that employs state-of-the-art immersive technology to create a multi-narrative light space with human characters. LACMA, 5905 Wilshire Blvd., L.A., 323.857.6000. lacma.org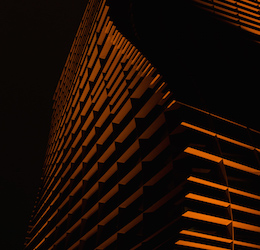 FOOD + DRINK
Vespertine
Opens July 6. Chef Jordan Kahn describes his new culinary venture as a "gastronomical experiment seeking to disrupt the course of the modern restaurant." Kahn is known for his avant-garde approach to presentation, at now closed Red Medicine he presented dishes in terrariums; at highly praised Destroyer, he layers flavors and components in hand-thrown ceramic dishes and bowls. At Vespertine he will create 18 courses and serve them in a 22-seat dining room. The experience takes place in a two-story structure designed by world-renowned architect Eric Owen Moss. The Culver City destination is separated into four levels; there are no traditional walls, instead the building is wrapped by an architectural skin—a curtain of undulating steel and glass. Reservations are now being accepted via Tock. $250/pp. 3599 Hayden Ave., Culver City, 323-320-4025. vespertine.la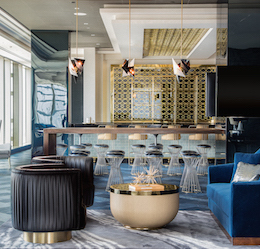 18 Social
The stylish 18th floor lounge crowning new Hotel Indigo Los Angeles Downtown, channels Prohibition Era speakeasies in the most glamorous way possible. Gaze out at sweeping views of the skyline while you enjoy a menu of eclectic food and drinks inspired by downtown LA's history that grace the menu with names like the FDR Martini and Brown Derby. The locale also features a daily social hour from 5-7 p.m. that offers $5 bites, and each weekend showcases live entertainment and events. 899 Francisco St. downtown, 213.232.8800. ihg.com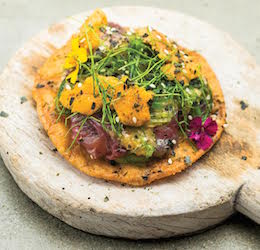 LA Mexicano Brunch and Book Signing at Friends & Family
July 8. When award-winning food writer Bill Esparza isn't eating his way through Mexico, he's chronicling LA's flavorful and diverse Mexican-food culture. You can now soak that in through recipes, chef profiles and neighborhood guides in his new book, LA Mexicano. Chat with him about it in person and pick up a signed copy over a special brunch from chefs Daniel Mattern and Roxana Jullapat at newly opened Friends & Family. Mattern will be featuring one of Bill's favorite dishes, Huevos Rancheros on their Saturday brunch menu. Walk-ins welcome, drop in anytime during noon-4 p.m. Friends & Family, 5150 Hollywood Blvd., L.A., 323.668.2000. friendsandfamilyla.com
Dance Downtown: Line Dance at Grand Park photo courtesy of The Music Center. Alejandro G. Iñárritu: Carne y Arena photo design by Neil Kellerhouse. Vespertine photo by Jeff Easton. 18 Social photo by Matt Walla.