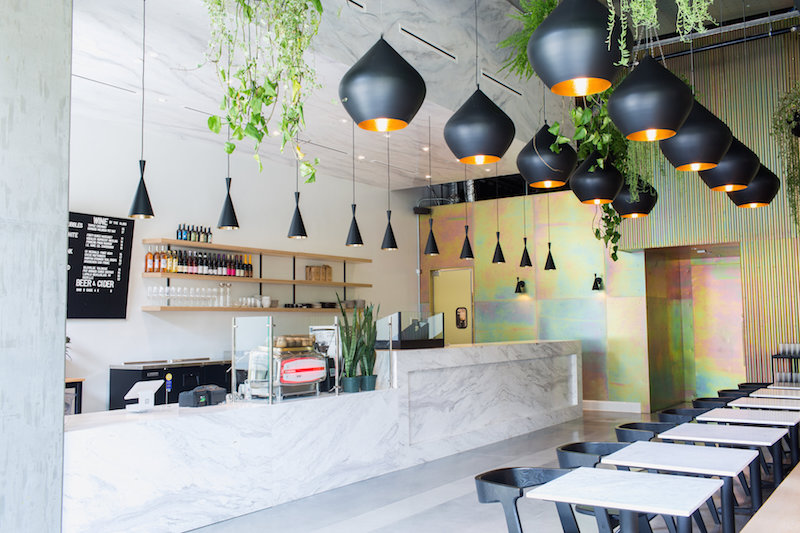 From new restaurant openings to the California Watermelon Festival, discover the top LA weekend events for July 27-30.
Edited by Christina Xenos.
EVENTS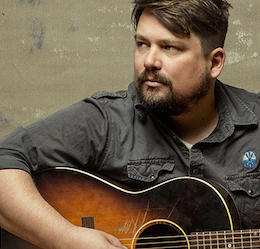 Sunset Concerts at the Skirball Cultural Center
July 27-Aug. 31. Enjoy live music from around the world Thursday nights at the Skirball Cultural Center's outdoor courtyard. The 21st season kicks off this weekend with American Tune Featuring Sean Watkins & Friends: A Singer-Songwriter Celebration of Paul Simon. Arrive early and check out the Skirball's current exhibition, Paul Simon: Words & Music. Concerts begin at 8 p.m. Free. 2701 N. Sepulveda Blvd., L.A., 310.440.4500. skirball.org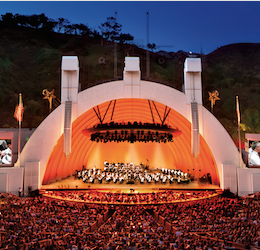 Mamma Mia!
July 28-30. The Hollywood Bowl's annual staged musical features the ABBA-song-filled story about a young woman's plot to uncover the identity of her father among three of her mother's former lovers all invited to her wedding on a Greek island. Sing and dance along to ABBA hits like  "Dancing Queen" and "Voulez Vous." Start time and ticket prices vary. Hollywood Bowl, 2301, N. Highland Ave., L.A., 323.850.2000. hollywoodbowl.com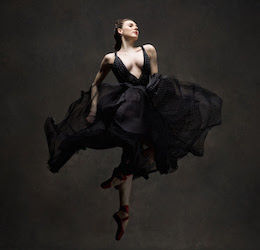 BalletNOW
July 28-30. Guest curator and international ballerina Tiler Peck leads an exciting roster of dance superstars for three distinct performances. See renowned dancers push the boundaries in a mix of iconic and contemporary ballets by some of the most revered choreographers. See website for show schedule and pricing. Dorothy Chandler Pavilion, 135 N. Grand Ave., downtown, 213.972.0711. musiccenter.org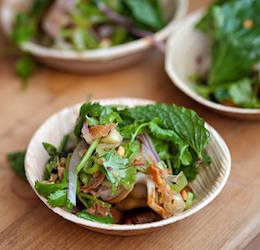 Luckyrice L.A. Feast
July 28. This feast showcases the best of the city's Asian and Asian-influenced chefs and mixologists. Taste the most popular foods from Asia's eating capitals as interpreted by up-and-coming chefs, food truck favorites, popular pop-ups and old favorites, complemented by Asian-influenced cocktails. Participants include Bone Kettle and Starry Kitchen. 8-10 p.m.; VIP entrance 7 p.m. $88; VIP $150. Vibiana, 214 S. Main St., downtown. luckyrice.com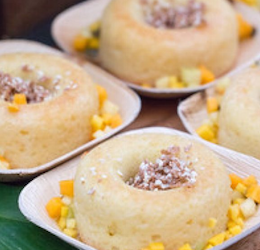 Stu and His Friends, a Thai-Style Food Festival
July 30. The culinary festival and fundraiser celebrates the flavors of Thailand. Expect an all-star lineup of local restaurants and chefs serving Thai-inspired food and beverages. The event also features live music and an eclectic auction. All proceeds from the event supports Stu and The Kids and will be used toward sponsorship for university education to help underserved and orphaned Hill Tribe kids in Chiang Mai, Thailand. 4-8 p.m. $25-$195. Vibiana, 214 South Main St., downtown. stuandthekids.org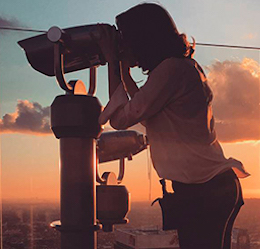 SPONSORED
City Highlights Tour at Skyspace LA
Ongoing. Skyspace now offers a complimentary City Highlights tour with every general admission ticket. Fall in love with LA by learning more about the city's history, pop culture, art, film and architecture. Daily tours last 35-40 minutes and depart on the hour beginning at 11 a.m. from the north-facing side of the 69th floor. 633 West Fifth St. #840, downtown, 213.894.9000. Tickets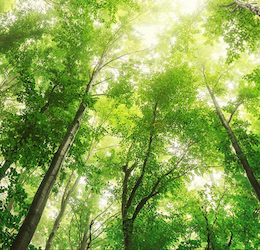 KCET's Earth Focus Environmental Film Festival
July 29. The inaugural film festival features five acclaimed films tackling the most important and relevant global environmental issues. Celebrity environmental activists including Raphael Sbarge, Ed Begley Jr., Patrick Fabian and Sharon Lawrence will introduce each film that will be followed by post-screening dialogues with the filmmakers. 10 a.m.-9:30 p.m. Free. Egyptian Theatre, 6712 Hollywood Blvd., L.A. kcet.org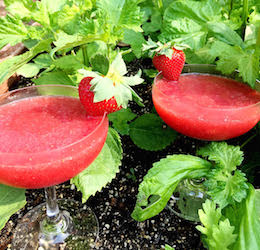 Rosé All Day
July 29. Summer weekends call for rosé and frozé and that's exactly what you'll get at the Tasting Room at Four Seasons Westlake Village. Spend an afternoon sipping three refreshing rosés from Malibu Wines that are paired with sweet and savory bites. Sipping stations set up throughout the property let you explore the grounds while also playing games like corn hole, badminton and more. 2-5 p.m. $60/pp. Four Seasons Westlake Village, Two Dole Dr., Westlake Village, 818.575.3000. fourseasons.com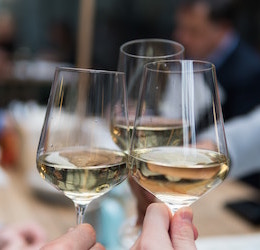 East LA Meets Napa
July 28. Community health organization AltaMed hosts this celebration of food and wine that brings together Latin food and Latino-owned vineyards in California. Enjoy live entertainment and tastings from over 80 top LA restaurants and premium vintners. 7-10 p.m.; tasting room VIP experience 6-7 p.m. $175-$200; celebrity lounge $300. Event is 21+. L.A. Live, Chick Hearn Court, 800 W. Olympic Blvd., downtown. altamed.org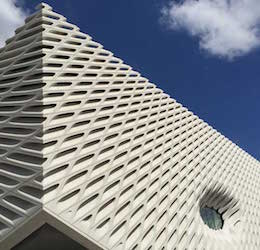 Summer Happenings at The Broad: Strange Forest
July 29. This night of Japanese culture inspired by Takashi Murakami culminates in a show by LA-based Devendra Banhart. Also see performances from Tokiko Ihara, female drum and guitar duo Afrirampo, solo artist Oorutaichi and ex-DNA member Ikue Mori and Miho Hatori of Cibo Matto. 21+. 8:30 p.m. $25 advance/$30 door, includes access to the full museum. The Broad, 221 S. Grand Ave., downtown. thebroad.org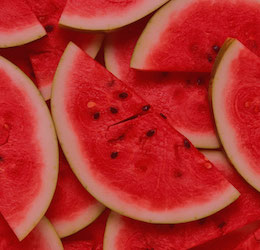 California Watermelon Festival
July 29-30. Stepping into carved-out watermelon halves and participating in a "melon ski" across a greased canvas are just a couple of the many melon-centric activities at the California Watermelon Festival. Additional family-friendly activities include a seed spitting contest, carnival rides, games, live entertainment and more, including free watermelon. 10 a.m.-10 p.m. $12; children ages 3-12, $7; under 2, free. Hansen Dam Soccer Complex, 11480 Foothill Blvd, Lake View Terrace. watermelonfest.org
NIGHTLIFE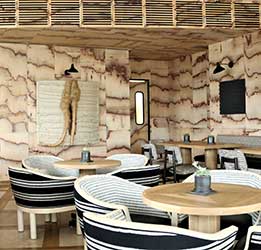 Filifera Summer Music Series
July 27-30. Hollywood's destination for cocktails 22 stories above the city offers a weekend summer music series. Head to the top for sweeping views and tunes from local bands and DJs in the poolside space designed by Kelly Wearstler. This weekend features performances by DL featuring Danny Pratt and Liam Fox O'Brien (July 27), DJ Jamieson Hill and Jack Ford (July 28) and Babilonia! with DJ sets by Alex Pasternak, Russell Alexander and Dave Peterson (July 30). More shows to be announced soon. Hollywood Proper Residences, 1550 N. El Centro Ave., LA, 323.499.4009. filiferahollywood.com
FOOD + DRINK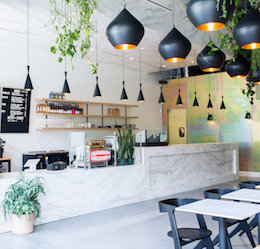 Hayden
The all-day restaurant and wine bar is now the newest addition to Platform in Culver City. Chef/partner Ari Kolender offers everything from waffles and tartines earlier in the day to oysters and European canned seafood delicacies in the evenings. You can sip an extensive selection of California wines in the restaurant and buy it at their wine shop. 8 a.m.-9 p.m. 8820 Washington Blvd., Culver City, 310.593.4777. platformla.com
Mamma Mia! photo courtesy of the Los Angeles Philharmonic. BalletNOW photo courtesy of NYC Dance Project. Summer Happenings at The Broad: Strange Forest photo by Christina Xenos. Hayden photo by Katie Gibbs.