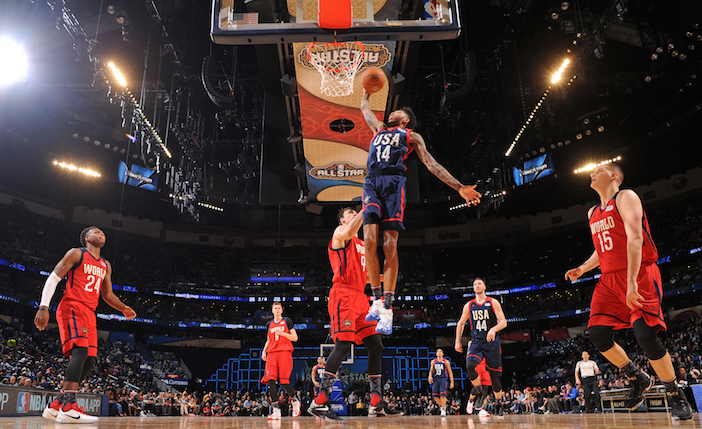 From celebrations welcoming the Year of the Dog to new high-profile art exhibition openings, check out the top LA weekend events for February 15-18.
Edited by Christina Wiese.
EVENTS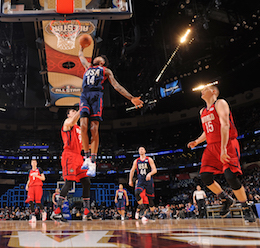 NBA All-Star Weekend
Feb. 16-18. Hoop fans, rejoice. L.A. is hosting the NBA All-Star Weekend for a record sixth time, bringing basketball's biggest names to Staples Center and the Los Angeles Convention Center. Events open to the public include: the Rising Stars Practice and Game; the NBA All-Star Celebrity Game, featuring some of the biggest stars in film, TV, music and sports; and the NBA All-Star Practice, where fans can watch the entire NBA All-Star squad train for Sunday's game. View website for full schedule. nbaevents.com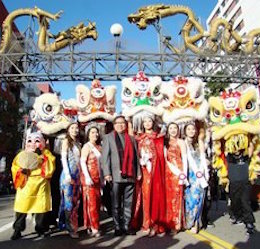 The 119th Annual Golden Dragon Parade and Chinese New Year Festival 
Feb. 17. Celebrate the Lunar New Year in Chinatown with this parade—the oldest celebration of its kind in America—which features about two dozen floats and multiple marching bands. Chinese New Year Festival offers a culinary stage, cultural performances, family-friendly workshops, food trucks, face painting, magic and more. Parade 1-3 p.m., festival noon-8 p.m. Free, parade grandstand tickets $10-$20.  lagoldendragonparade.com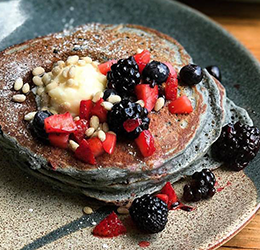 Mimosas & Mutts Doggy Brunch
Feb. 17. Spoil your pup at Panxa Cocina with a dog-friendly menu of Southwestern staples while you sip on a free flight of juice and champagne. Favorites from the New Mexican-inspired human brunch menu include blue corn piñon pancakes, chilaquilas roja, smothered breakfast burrito and stacked enchiladas as well as classic and new-fangled brunch libations. 10 a.m.-3 p.m. Dog menu items $5-$10, human menu items $10-$22. Panxa Cocina, 3937 E. Broadway, Long Beach, 562.433.7999. panxacocina.com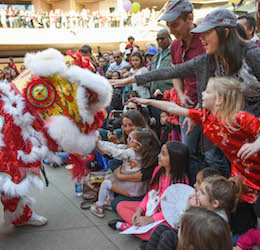 Year of the Dog Celebration
Feb. 17. Head west to Santa Monica Place for a day-long celebration commemorating the Year of the Dog. Hosted by Katherine Ho from The Voice, festivities include a traditional Chinese dragon dance, Korean fan dance, stilt walkers, classical folk Chinese music, New Year's Wishing Trees, crafts for kids and more. 2-6 p.m. Free. Level one in Center Plaza, 395 Santa Monica Place, Santa Monica. 310.499.2928. santamonicaplace.com
ScotsFestival & International Highland Games
Feb. 17-18. Celebrate the annual games with professional and amateur competitions in darts, piping, drumming, massed bands, Highland dancing and Highland athletics. Daily festivities include Border Collie sheep-herding, firing demonstrations, performances by the Royal Scots Greys Calvary, L.A. and O.C. Royal Scottish Country Dance Society and many historic reenactments. Whisky and scotch tasting sessions with aged malt experts are available for adult festival goers ($18) and well-known chef McBride will demo authentic Celtic Cuisine in the Culinary Corner. 9 a.m.-6 p.m. $25 GA, $12 ages 4-11. The Queen Mary, 1126 Queens Hwy., Long Beach, 877.342.0738. queenmary.com
FOOD + DRINK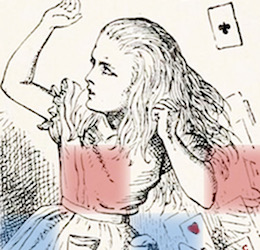 Black Truffle Tasting
Through Feb. 28. Indulge on a five-course truffle tasting menu with stunning panoramic views of the Pacific as your backdrop. Chef de Cuisine Andrew Vaughan oversees the menu that showcases highlights like chestnut veloute (granny smith apple, celeriac, crispy faro topped with black truffle) and petite filet rossini (seared foie gras, puree of red potatoes, black truffle), among others. $225. mar'sel, 100 Terranea Way, Rancho Palos Verdes. terranea.com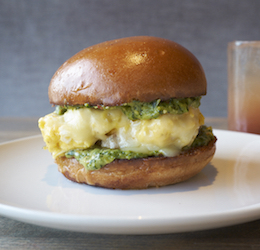 Early Bird Special at Love & Salt
Every Saturday. Situated a stone's throw away from the Manhattan Beach Pier, the Italian-inspired eatery is now offering the first 15 brunch guests of the day a free breakfast sandwich featuring housemade chicken sausage, fontina, pesto and scrambled eggs. Early risers can upgrade their sandwich with a $5 Tequila Sunrise, which they should, because brunch without booze is just breakfast. Cheers! Brunch service starts at 10 a.m. 317 Manhattan Beach Blvd., Manhattan Beach, 310.545.5252. loveandsaltla.com
ARTS + CULTURE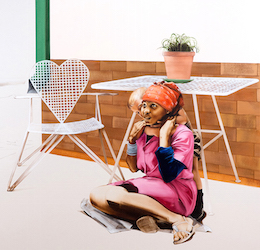 'Meleko Mokgosi: Bread, Butter, and Power'
Now on View. The Fowler Museum at UCLA presents a new exhibition featuring 20 large-scale episodic paintings from artist Meleko Mokgosi. Themes of democracy and feminism in southern Africa are woven throughout the new installation which also questions the concept of dividing labor practices by gender. W noon-8 p.m., Th-Su noon-5 p.m. Free. Fowler Museum, 308 Charles E. Young Dr. N., L.A., 310.825.4361. fowler.ucla.edu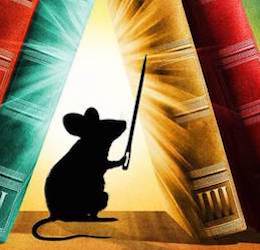 Emancipation Proclamation at NHMLA
Feb. 16-Mar. 30. Coinciding with Presidents' Day, now is your chance to see a rare edition of the Emancipation Proclamation signed by Abraham Lincoln. This print is one of only two signed by Lincoln in museum collections on the West Coast. Open daily 9:30 a.m.-5 p.m. $15 adults; $12 seniors and students; $7 children; Free for members. Natural History Museum of Los Angeles County, 900 Exposition Blvd., L.A. nhm.org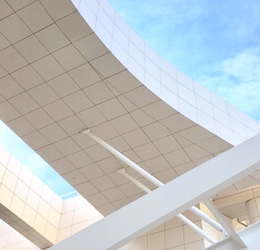 Sounds of L.A.: Cuba LA 
Feb. 17-18. The Getty Center's 20th anniversary celebration continues this month with a special performance by Mariachi Los Camperos, Cuba LA and the Getty debut of Hermanos Herrera. The event kicks off the annual Sounds of L.A. concert series that celebrates Los Angeles' diverse and vibrant music scene. Sa 7 p.m., Su 4 p.m. Free, reservations required; Parking $15 or $10 after 3 p.m. Harold M. Williams Auditorium at the Getty Center, 1200 Getty Center Dr., L.A. getty.edu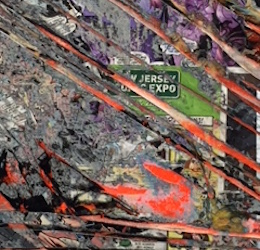 New Exhibitions at Hauser & Wirth
Feb. 17-May 20. The renowned contemporary gallery in downtown Los Angeles welcomes 2018 with three new exhibitions: Mark Bradford. New Works (artwork by L.A. native Mark Bradford) Geta Brătescu. The Leaps of Aesop (artwork by 92-year-old Greta Brătescu) and Louise Bourgeois. The Red Sky (exhibition dedicated to the legendary French-American artist). Tu-Su 11 a.m.-6 p.m. Hauser & Wirth, 901 E. 3rd St., downtown, 213.943.1620. hauserwirthlosangeles.com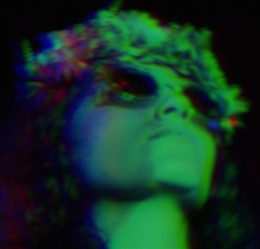 'Drag Me Crazy'
Feb. 18. Part of an ongoing two-week long visual and performing arts festival, Ford Theatres transforms this Sunday into an interactive gallery space with artwork by artists Scoli Acosta, Hoël Duret, Alison O'Daniel and Assaf Shaham. Performances in the amphitheater will accompany the pop-up exhibition. See website for complete schedule. 2-8 p.m. Free. 2580 Cahuenga Blvd., L.A. flaxfoundation.org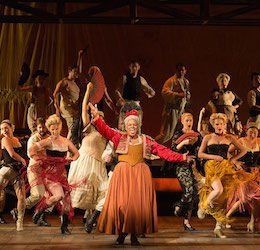 'Candide'
Through Feb. 18. Voltaire's 1759 satire about optimism and disillusionment comes to life in composer Leonard Bernstein's comedic operetta of the same name. Conducted by James Conlon, the production stars two-time Tony winner Christine Ebersole and six-time Emmy winner Kelsey Grammer, who plays both author Voltaire and optimistic philosopher Pangloss. Tenor Jack Swanson portrays the young, innocent protagonist. Candide is a co-production of the Glimmerglass Festival, Opéra National de Bordeaux and Théâtre du Capitole de Toulouse. See website for showtimes and ticket pricing. Dorothy Chandler Pavilion, 135 N. Grand Ave., downtown. laopera.org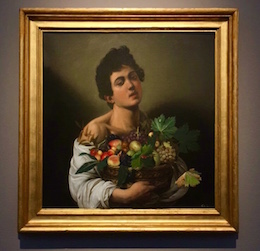 'Caravaggio: Masterpieces from the Galleria Borghese'
Extended Through Feb. 21. For a limited time only, experience a rare exhibition featuring three celebrated works by world-famous Italian painter Caravaggio. The three paintings—Boy with a Basket of Fruit, Saint Jerome and David with the Head of Goliath—highlight Caravaggio's bold, naturalistic style and will be viewed alongside The Getty's exceptional collection of Italian masterpieces. Tu-F, Su 10 a.m.-5:30 p.m.; Sa 10 a.m.-9 p.m. Closed Mondays. Free. 1200 Getty Center Dr., L.A. getty.edu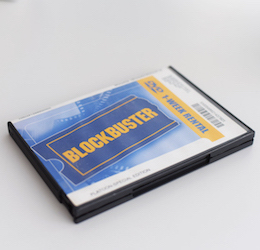 Museum of Failure
Through Feb. 18. Celebrate history's failed products and services at this quirky, experiential exhibit. Expect artifacts spanning from the 17th century right up to present day, including the Segway, one of Apple's few unsuccessful devices and a movie case from Blockbuster (RIP). GA $15, seniors/military/A+D members $8. A+D Architecture and Design Museum, 900 E. 4th St., downtown. failuremusuem.com
NBA All-Star Weekend photo courtesy of NBAE/Getty Images. Year of the Dog Celebration photo courtesy of Santa Monica Place. Black Truffle Tasting photo courtesy of Terranea. Early Bird Special photo courtesy of Love & Salt. Emancipation Proclamation photo by Deniz Dumas, courtesy of NHMLA. 'Meleko Mokgosi: Bread, Butter, and Power' photo courtesy of Fowler Museum. Getty Center photos by Christina Wiese. Hauser & Wirth photo by Suzanne Ennis. 'Candide' photo by Karli Cadel. Museum of Failure photo by Sofie Lindberg.
[et_bloom_inline optin_id=optin_11]