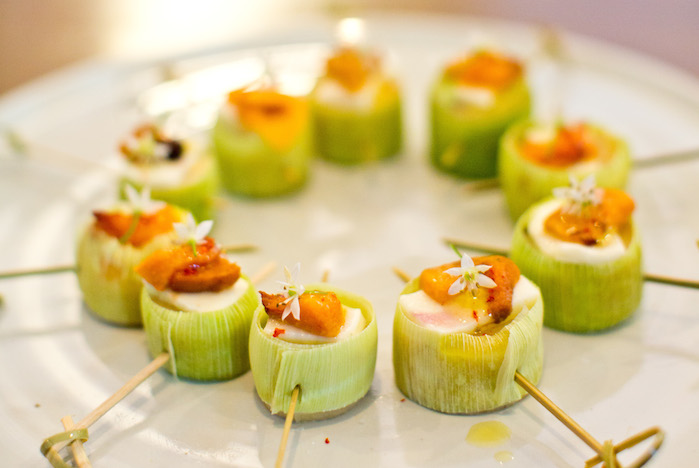 From food feasts across the city to eclectic summer music series, here are the best LA weekend events for August 24-27.
Edited by Christina Xenos.
EVENTS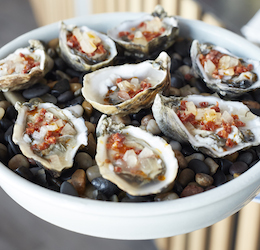 Los Angeles Food & Wine Festival
Aug. 24-27. This four-day epicurean event showcases the finest in food and drink culture throughout Los Angeles, as well as culinary personalities from across the nation. Indulge your inner foodie with grand tastings, cooking demonstrations, special events across LA and more. Don't miss the Power Lunch at Michael's Santa Monica with illustrious alums: Jonathan Waxman, Nancy Silverton, Sang Yoon and Brooke Williamson; Friday Night Market on Grand Avenue; and Live on Grand hosted by Tyler Florence with a performance from Wyclef Jean. See website for this year's schedule, locations and ticket information. lafw.com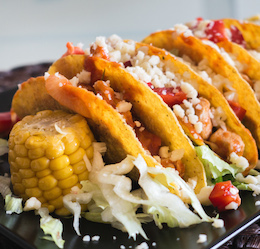 Los Angeles Taco Festival
Aug. 26. Feast on one of LA's favorite foods at the annual festival that includes tacos from more than 30 spots like Kogi BBQ, Epic Tacos and Sabores de Mexico, along with live music, DJ tunes and games. Proceeds benefit non-profit Jovenes, Inc. Noon-8 p.m. Free. Grand Park, 200 N. Grand Ave., downtown. grandparkla.org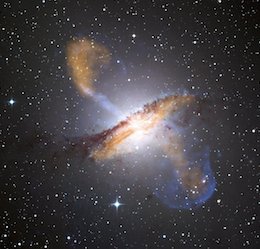 WordTheatre's 'In The Cosmos'
Aug. 26. Award-winning actors Sterling K. Brown (This Is Us, American Crime Story), Darren Criss (American Crime Story, Glee), Bellamy Young (Scandal, Criminal Minds), Chris Bauer (True Blood, American Crime Story), take you on a wild ride through the universe, bringing the cosmos alive through the words of great poets, astronomers, philosophers and more. 8 p.m. $35-$75. Ford Theatre, 2580 Cahuenga Blvd. East, L.A., 323.461.3673. fordtheatres.org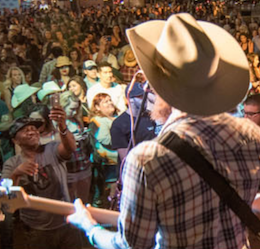 DTLA Round Up
Aug. 25. Grab your cowboy boots and head to LA Live for the ultimate country music street party. Party all night to live country music bands, along with mechanical bull riding, cornhole, line dancing and more. Also find $5 food and drink menus at participating LA Live restaurants. 6-11 p.m. LA Live, 800 W. Olympic Blvd., downtown. lalive.com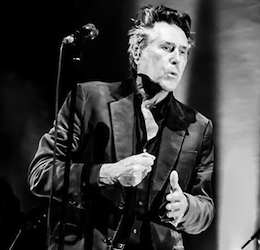 Bryan Ferry with the Hollywood Bowl Orchestra
Aug. 26. The iconic British singer-songwriter makes his Hollywood Bowl debut by performing highlights from his career, both solo and with Roxy Music. Thomas Wilkins conducts the Hollywood Bowl Orchestra, which will accompany Ferry, and jazz singer Cécile McLorin Salvant opens the show. 8 p.m. 2301 N. Highland Ave., L.A., 323.850.2000. hollywoodbowl.com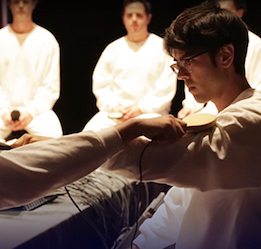 Friday Flights at The Getty
Aug. 25. The monthly series at The Getty Museum brings together a wide range of LA creatives for a vibrant evening of sounds and sights. This month's artist, Kenyatta A.C. Hinkle, presents Exploring the Nowannago: Kentifrican Modes of Resistance, a provocative performance that abstractly explores the effect of the past on contemporary identities. LA-based visual artist Scott Benzel presents a new site-specific piece and New York-based psych-rock band Psychic Ills performs. 6-9 p.m. Free. 1200 Getty Center Drive, L.A. getty.edu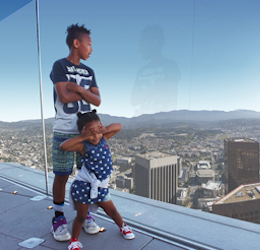 SPONSORED
Family Funday at Skyspace LA
Ongoing. Change the scenery for your family's next adventure by visiting Skyspace LA. Upgrade your visit by purchasing a Family Funday package to enjoy admission for four and ride the exhilarating SkySlide. Kids get unlimited rides until 2 p.m. Family Funday packages are available for use any Saturday or Sunday from 10 a.m.–2 p.m and tickets are $20 each. 633 West Fifth St. #840, downtown, 213.894.9000. Tickets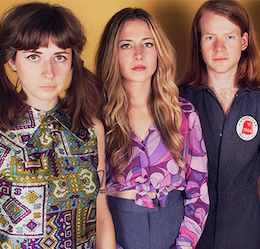 Off the 405: Savoy Motel
Aug. 26. The monthly summer music series wraps when Savoy Motel takes the outdoor stage at The Getty Museum bringing their 70s nostalgia that is an orchestrated hybrid of glam rock, soul, southern boogie and showmanship. Each show also features a cash bar with local beer, aqua fresca cocktails and epic sunset views. 6-9 p.m. Free. 1200 Getty Center Drive, L.A. getty.edu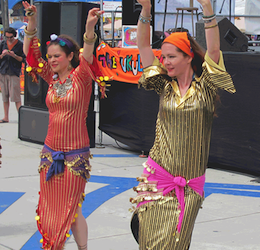 Venice Beach Music Fest
Aug. 26. The annual festival features a stellar lineup of music, art and dance. Strawberry Alarm Clock headlines with additional performances to be made by Barry "The Fish" Melton and The San Francisco All-Stars, Champa 51, among others. 11 a.m. Free. West End of Windward Ave., Venice. venicebeachmusicfest.com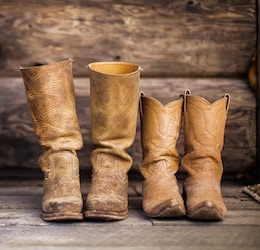 Summertime Square Dance Social
Aug. 26. Do-Si-Do at One Colorado's Summertime Square Dance Social. Bring a partner or find one in the crowd and practice moves like roll aways and half sashays with a silent DJ spinning country-western tunes; then promenade to live music with their square dance caller. 3-6 p.m. $10. One Colorado, Pasadena. onecolorado.com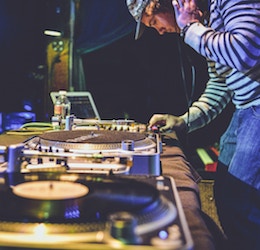 DJ Nights in Grand Park
Aug. 25. Spend the night dancing under the stars at Grand Park. The summer event features DJ tunes curated by influential artists and tastemakers who give voice to Los Angeles' dynamic and vibrant culture through music, dance, art and aesthetics. 9 p.m.-midnight. 200 N. Grand Ave., downtown. musiccenter.org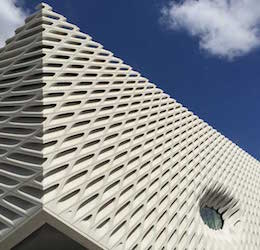 Summer Happenings at The Broad: Oracle
Aug. 26. This event is inspired by themes of globalization, surveillance and the underlying systems and forces at work in the world that make up the current exhibition Oracle. Oracle the Happening strives to reclaim that heightened experience and anxiety as artists pick up abundant stereotypes and play prophet, sage, historian and cheerleader. See performances by A Place to Bury Strangers, Xiu Xiu, Linda Mary Montano and Keijaun Thomas. 21+. 8:30 p.m. $25 advance/$30 door, includes access to the full museum. The Broad, 221 S. Grand Ave., downtown. thebroad.org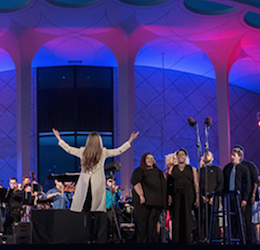 Summer of Sound: GLOW/TOWN
Aug. 26. Settle in for a spectacular night of Motown realized in the spirit of American jazz. Inspired by the 100th birthdays of American legends such as Ella Fitzgerald and Dizzy Gillespie, Artistic Director Rachael Worby brings together the talents of Hamilton star Joshua Henry and tap legend Savion Glover for a riveting finale to the Summer of Sound series. 5:30 p.m. Dining, 7:30 p.m. Show begins. $25-$200. Caltech's Beckman Mall Lawn, 332 S. Michigan Ave., Pasadena, 626-539-7085. muse-ique.com
STYLE + BEAUTY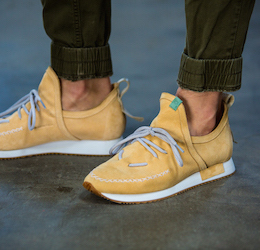 Comunity Open House
Aug. 26. Homegrown footwear brand Comunity is opening the doors to a showroom/event space in the Arts District, and it's celebrating its launch with live cobbling demonstrations, custom t-shirt screening, an interactive write wall, a live art installation by @Meex1, music, refreshments, photo ops with National Geographic photographer Andy Lin, shoe giveaways and more. Join the festivities, purchase your own made-in-L.A. shoes and feel good about doing good: $10 from the sale of each pair supports L.A.-area causes including the arts (Street Poets), the homeless (People Concern) or Education (Youth Mentoring Connection). Noon-6 p.m. Free. 584 Mateo Street, downtown. comunitymade.com
FOOD + DRINK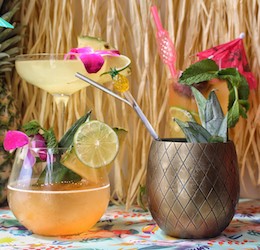 Tiki Lounge Pop-Up
Through Sept. 2. Sit back, relax and escape to a tropical island paradise at Beverly Wilshire's CUT Lounge pop-up. Sip on hand-crafted tiki cocktails such as the Garden of Eden—featuring tropical tea infused vodka, lemon and mint—or snack on Polynesian-influenced dishes like Kalbi short ribs. Daily 5 p.m.-1:30 a.m. CUT Lounge at the Beverly Wilshire, 9500 Wilshire Blvd., Beverly Hills, 310.276.8500. fourseasons.com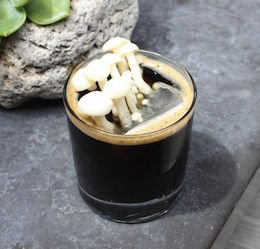 Happy Hour at Gratitude Beverly Hills
Ongoing. A newcomer to the Beverly Hills neighborhood, Gratitude Beverly Hills is now serving up a weekday happy hour. Choose from a wide selection of healthy, delicious bites while unwinding with wellness-minded cocktails on their outdoor patio. Gratitude also offers a premium selection of wines and beers. Happy hour runs weekdays from 3-6 p.m. 419 N. Canon Dr., Beverly Hills. cafegratitude.com
Los Angeles Food and Wine photo courtesy of Coastal Luxury Management. The Broad photo by Christina Xenos.