Find the best Los Angeles things to do for April 6-9
Edited by Christina Xenos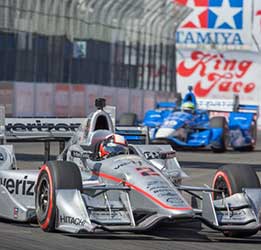 EVENTS
Toyota Grand Prix of Long Beach
April 7-9. Expect car races, concerts, car displays, rock-climbing walls, racing simulators and more fun, family-friendly options, plus a lifestyle expo featuring green technology, at this 43rd annual event. Check website for schedule. One-day admission $32-$87; three-day pass $76-$142. (Photo by Jeff Lewis.) Long Beach Convention & Entertainment Center, 300 E. Ocean Blvd., Long Beach, 888.827.7333. gplb.com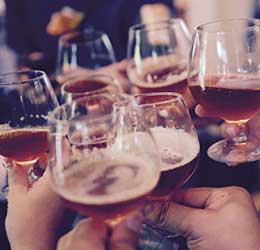 LA Beer Fest
April 8. Revel with international and domestic beers from 80 breweries, over a dozen food trucks as well as live bands. The event also features DJs and a dueling piano bar. Food truck food sold separately. Sessions from noon-3 p.m. and 5-8 p.m. $45-$80. Los Angeles Center Studio, 450 South Bixel St., downtown. labeerfest.la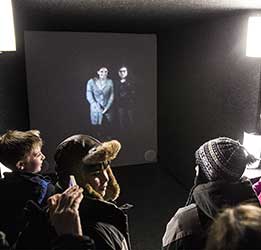 Portals Project at Grand Park
April 10-23. Connect with people across the globe during the two-week-long chat at Grand Park. All you have to do is sign up for a time and you will be connected with someone face-to-face in a distant portal where you can have real-time conversations as if he or she were in the same room. Chat about life, food, family and any other topic. The portals are gold shipping containers equipped inside with immersive audio and video technology. Each portal is staffed by a Portal Curator who provides translation as needed. Portal cities include Amman, Jordan; Berlin, Germany; and Mexico City, Mexico. 8 a.m.-10 p.m. (Photo courtesy of Shared Studios.) 200 N. Grand Ave., downtown. grandparkla.org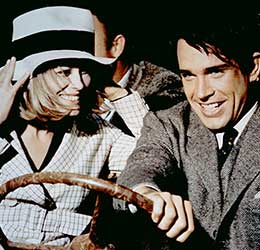 TCM Classic Film Festival
April 6-9. View classic films on the big screen at iconic Hollywood venues—oftentimes with the people who made them—at this annual film festival. The fest kicks off with a 50th anniversary screening of In the Heat of the Night; Sidney Poitier is one of this year's honorees. The festival's theme—"Make 'Em Laugh"—spotlights comedy in the movies. Movie screenings include Arsenic and Old Lace, Born Yesterday, The Graduate and Singin' in the Rain. Check website for schedule. Individual tickets $20-$30, students $10-$15. Festival passes $299-$2,149. Children under 4 not admitted. TCL Chinese Theatre Imax, 6925 Hollywood Blvd., Hollywood; Egyptian Theatre, 6712 Hollywood Blvd., Hollywood; Hollywood Roosevelt Hotel, 7000 Hollywood Blvd., Hollywood; TCL Chinese 6 Theatres, 6801 Hollywood Blvd., Hollywood; 877.826.5764. filmfestival.tcm.com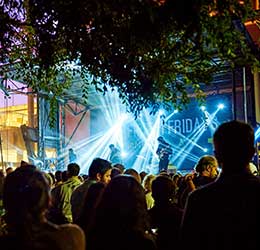 First Fridays
April 7. This year's foodie-themed First Fridays series at the Los Angeles County Natural History Museum continues. The provocative event offers discussions from top scientists, prestigious food writers and farm and garden experts, along with live music and DJ tunes. Drop by this month for cutting-edge science and musical performances by Tonstartssbandht and Sunflower Bean, and DJ performances from KCRW Resident DJ Anne Litt and Heidi Lawden. 5-10 p.m. 900 Exposition Blvd., L.A., 213.763.DINO. nhm.org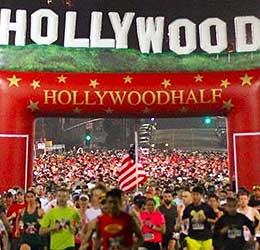 Hollywood Half Marathon
April 8. Now's your chance to sprint down Hollywood Boulevard with a crowd cheering you on. The race starts in front of the Dolby Theatre (home to the Oscars) and spans the heart of Hollywood. The event also includes a kids run, 5K and 10K races. Tickets. 6801 Hollywood Blvd., L.A. Tickets.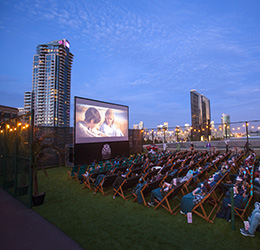 Rooftop Cinema Club
Continuing. The U.K.'s "Number One Outdoor Cinema Series" returns to the rooftop of the historic Montalban Theatre for its third season in L.A. Enjoy street food and drinks while you take in Hollywood views and watch classic (Vertigo), cult (Blade Runner) and contemporary (Moonlight) flicks. See website for full lineup and schedule. Ages 18 and above. 8 p.m. $19-$29. 1615 Vine St., Hollywood. rooftopcinemaclub.com/la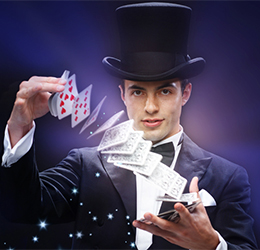 FantaSea: Magic Festival
April 8. Jump on board the Queen Mary for a magical day of entertainment. Get up close and personal with roaming magicians, learn a trick or two from expert performers and see performances from celebrity magicians, an illusions show, mind reading mentalist show and dinner show. Tour the ship with with a trained paranormal guide and visit the Queen Mary's most notorious ghostly hot spots. Noon-6 p.m. Tickets start at $15. See website for more details. Parking $20. 1126 Queens Hwy., Long Beach, 877.342.0738. queenmary.com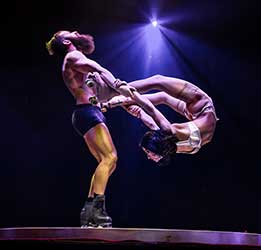 Absinthe
Through April 23. The wild Las Vegas show—in its sixth sold-out year at Caesars Palace—arrives in LA for a limited engagement. Inspired by the absinthe-drenched cabarets of late 19th-century Europe, this adult-themed cocktail of circus, burlesque and vaudeville stars performers who mix comedy with strength, balance and danger. Ages 18 and above. Check website for schedule. $49-$129. LA Live Event Deck, 1005 Chick Hearn Court, downtown. absinthela.com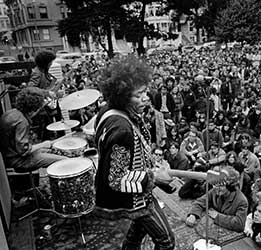 MUSEUMS
Jim Marshall's 1967
Through May 14. The Grammy Museum's Jim Marshall's 1967 takes a look at one of the most pivotal years in music through the lens of one of rock 'n' roll's most iconic photographers (he was backstage at the Beatles' final paid concert in 1966 and was chief photographer at Woodstock). In celebration of the 50th anniversary of San Francisco's Summer of Love, 60 of Marshall's images of the scene in Haight-Ashbury will be on display, including the photo of Jimi Hendrix's historic free concert in the Panhandle park above, as well as snapshots of the Monterey Pop Festival, Jefferson Airplane and Grateful Dead. (Photo courtesy of Jim Marshall Photography LLC.) 800 W. Olympic Blvd., downtown, 213.763.5483. grammymuseum.org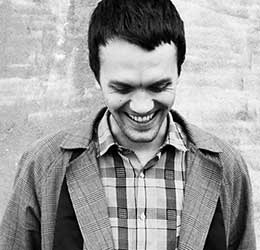 ARTS + CULTURE
Reykjavik Festival
April 1-17. The Los Angeles Philharmonic's music festival, curated by Esa-Pekka Salonen and Daníel Bjarnason, spotlights the dynamic music scene in Iceland's capital. Expect a wide range of performances from classical to rock and electronic. The festival kicks off Saturday with a youth concert from Maximus Musicus, which promises to take listeners on a journey exploring the music and the great outdoors of Iceland. 111 S. Grand Ave., downtown, 323.850.2000. laphil.com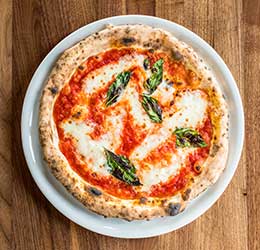 FOOD + DRINK
Felix
Opens April 7. Chef Evan Funke channels Italian cuisine at his highly anticipated new restaurant. In addition to an open kitchen, wood-fired pizza oven and Tuscan grill, the location boasts a glass-enclosed, temperature-controlled pasta laboratorio centrally located in the restaurant where you can see Funke's signature pastas—there will eventually be 18-20 of them offered—being made. Funke also pays meticulous attention to his pizzas and makes them by hand mixing the dough in a custom dough trough allowing them to pump out more than 100 every night. Also find a predominantly Italian wine list and cocktails featuring artisan spirits. Photo by by Alan Gastelum. 1023 Abbot Kinney Blvd., Venice, 424.387.8622. felixla.com
TAO Los Angeles
The TAO Group continues to take Los Angeles by storm with the opening of their namesake Asian bistro in Hollywood's Dream Hotel complex. This comes on the heels of the launch of Beauty & Essex in the same location last week. Expect a two-level space that boasts four private dining rooms and a large bar. Taking inspiration from TAO New York, the outpost also features a 20-foot tall Quan Yin statue that stands atop a koi pond. Chef/partner Ralph Scamardella serves a menu of Asian-inspired specialties, focusing on Chinese, Japanese and Thai techniques and ingredients. (Photo by Chelsea Lauren/TAO.) 6421 Selma Ave., L.A., 323.593.7888. taolosangeles.com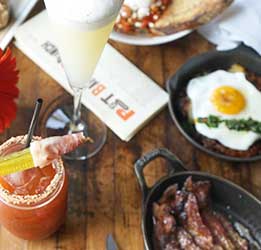 The Art of Brunch by Chef David LeFevre
April 8. At M.B. Post and Fishing with Dynamite, chef David LeFevre believes that brunch dishes should be as dynamic and thoughtful as his dinner menus. In this class he'll teach the art of brunch entertaining.  Learn when to start your prep, what to make ahead and how to bring your dishes to the table hot. LeFevre will demo dishes like potato, leek and emmental cheese frittata, pecan bourbon bread pudding, bacon with rosemary and brown sugar and couscous salad with FwD shrimp.  Enjoy bites along the way and take home tips and recipes. $100/pp. 10:30 a.m. Please call M.B. Post for reservations, 310.545.5405. The Arthur J, 903 Manhattan Ave. Manhattan Beach.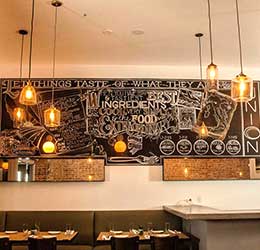 Union Restaurant Pasadena
April 10. Celebrate the beloved Pasadena restaurant's third anniversary with a special three-course dinner from chef/co-owner Bruce Kalman. Kalman will be joined by a few of his friends including Michael Voltaggio (ink), Duff Goldman (Ace of Cakes), Brooke Williamson (Playa Provisions) and Nick Shipp (Upper West). 37 E Union St, Pasadena, 626.795.5841. unionpasadena.com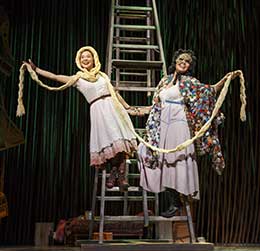 THEATER
Into the Woods
Through May 14. This reinvention of James Lapine and Stephen Sondheim's fairy-tale musical about the power of wishes finds the acclaimed Fiasco Theater ensemble revisiting classic songs like "Children Will Listen" and "Giants in the Sky." (Photo by Joan Marcus.) Ahmanson Theatre, 135 N. Grand Ave., downtown, 213.628.2772. centertheatregroup.org
An American in Paris
Through April 9. Based on the 1951 Oscar-winning film of the same name, this Broadway musical earned four Tonys. Follow Jerry and Lise's post-WWII love story, set to songs by George and Ira Gershwin. Pantages Theatre, 6233 Hollywood Blvd., Hollywood, 323.468.1770. hollywoodpantages.com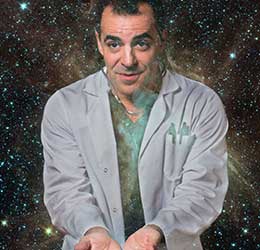 Plasticity
Through April 10. The multilayered, multimedia theatrical event aims to take audiences on an often comedic tour of the collective unconscious. Ovation Award-winning co-writers Alex Lyras and Robert McCaskill (The Common Air) team with Grammy Award-nominated composer Ken Rich, visual artist Corwin Evans and two-time Emmy Award-winning editor/producer Peter Chakos (The Big Bang Theory) to examine how the brain is able to rewire and heal itself. In it, a comatose man recreates his identity by delving deeply into his memories, while hovering family members and loved ones (all played by Lyras) divide into scheming camps over grave neurological decisions. Hudson Theatre, 6539 Santa Monica Blvd., L.A., 323.960.7787. plasticitytheplay.com