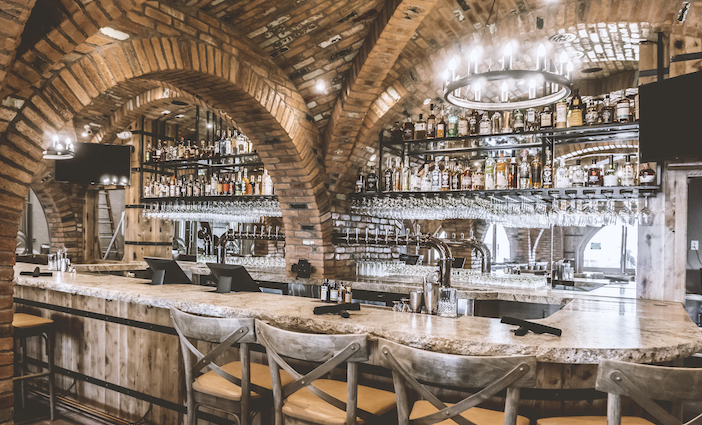 From a new Belgian pub opening to spring festivals around the city and beyond, check out the top LA weekend events for April 12-15.
Edited by Christina Wiese.
EVENTS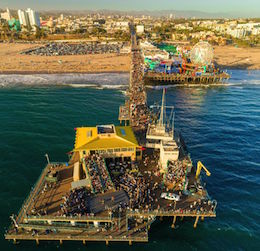 17th Annual Dance Camera West Film Festival
Apr. 12-15. Experience the power of dance through the intimate medium of film at this annual local festival. Film screenings take place at UCLA's Fowler Museum and the Laemmle Film Center, while free dance concerts take place on the Santa Monica Pier. See website for complete schedule and event pricing. dancecamerawest.org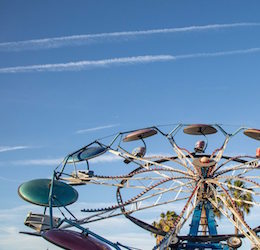 SpringFest
Apr. 12-15. This 36th annual Redondo Beach fest brings the good times to the coast. Find traditional carnival rides, a kids' zone, gourmet food trucks, plus live music and entertainment. On Thursday evening all rides are priced at $1. Th-F 5-11 p.m.; Sa 11 a.m.-11 p.m.; Su 11 a.m.-9 p.m. Free entry and parking, see website for carnival ride pricing. Aviation Park, 1935 Manhattan Beach Blvd., Redondo Beach. nrbba.org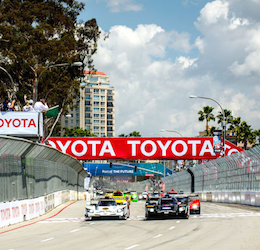 Toyota Grand Prix of Long Beach
Apr. 13-15. Expect car races, concerts, car displays, rock-climbing walls, racing simulators and more fun, family-friendly options, plus a lifestyle expo featuring green technology, at this 44th annual event. Check website for schedule. One-day admission $27-$90, three-day pass $65-$147. 300 E. Ocean Blvd., Long Beach, 888.827.7333. gplb.com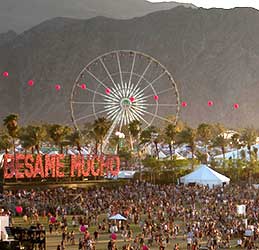 Coachella
Apr. 13-15, 20-22. This mega popular music and arts festival in the desert includes headliners The Weeknd, Beyoncé and Eminem. Other buzzworthy bands on the bill are Haim, BØRNS and Portugal. The Man. Three-day pass $429-$999. Camping pass $113. Empire Polo Club, 81-800 Avenue 51, Indio. coachella.com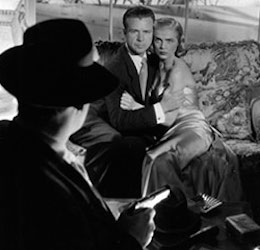 NOIR CITY: HOLLYWOOD
Apr. 13-22. It doesn't get much more L.A. than this: 10 days of 20 sizzling noir films, all in glorious 35mm and all shot in the City of Angels. Each evening of the fest includes a double-feature, with The Blue Dahlia and I Love Trouble kicking off the festivities on Friday evening. See website for ticket pricing and complete schedule of films. Egyptian Theatre: 6712 Hollywood Blvd., L.A. Aero Theatre: 1328 Montana Ave., Santa Monica. americancinemathequecalendar.com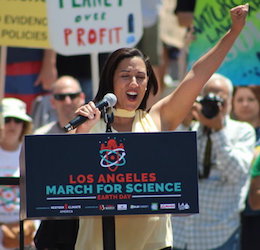 March for Science Rally and Expo
Apr. 14. Head to Pershing Square for guest speakers and expo booths tackling climate issues facing L.A., the U.S. and the whole world. Please note there will not be a formal march to City Hall this year. Rally 10-11 a.m.; Expo Stage 11:30 a.m.-4 p.m.; Expo Booths 9 a.m.-4 p.m. Free. Pershing Square, 532 S. Olive St., downtown. laallianceforscience.org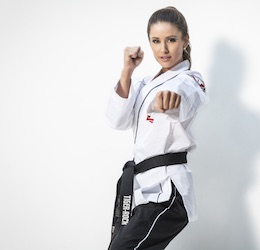 Women's Empowerment & Self-Defense Class
Apr. 14. Kick your weekend into high-gear with a self-defense class taught by Nia Sanchez, a 4th degree black belt and Miss USA 2014. Sanchez will lead the class and all proceeds will go to Self-Defense by Nia, which empowers battered and/or abused women, and hosts self-esteem workshops for young girls. 11 a.m.-1 p.m. $25-$30. The Beverly Hilton, 9876 Wilshire Blvd., Beverly Hills. Tickets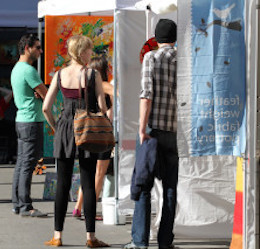 Downtown Burbank Arts Festival
Apr.14-15. Attracting more than 200 award-winning artists—from animators to woodworkers and photographers—this annual fest transforms four city blocks into an interactive playground of fun. Highlights include a teen art challenge, book signings by Disney animators, a Doodle Run, drawings sessions, paint your own scarf activation, a beer garden and much more. See website for complete lineup and hours. Free. Downtown Burbank. dtnbur.com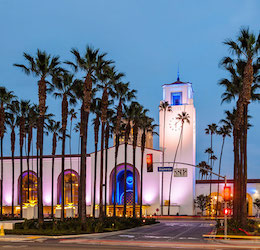 El Rio at Union Station
Apr. 15. L.A.-based band El Rio (Melissa Uribe and Bryan Diaz) takes center stage at this spring concert series highlighting the sounds of history and Los Angeles. El Rio combines Latin American folk rhythms with a dynamic array of winds, percussion and acoustic and electric instruments—a perfect aesthetic match for performing at Union Station's tranquil North Patio. 2-4 p.m. Free. 800 N. Alameda St., downtown. unionstationla.com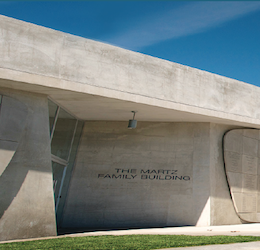 Yom HaShoah Commemoration
Apr. 15. Join the Los Angeles Museum of the Holocaust (LAMOTH) for a special day honoring the Jewish resistance during the Holocaust. The day's lineup includes a conversation between Holocaust survivors Alice Gerstel Weit and Simon Gronowski; a Keynote by Nancy H. Rubin, a former U.S. Ambassador to United Nations Commission on Human Rights; and hourly docent-led tours of the museum. 10 a.m.-5 p.m. Free. LAMOTH, 100 S. The Grove Dr., L.A., 323.651.3704. lamoth.org

FOOD + DRINK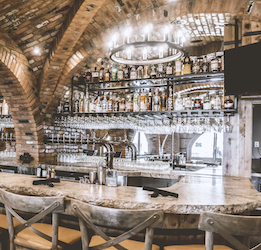 Bluebird Brasserie
Now Open. The very first Belgian brewpub has landed in Los Angeles, decked in arched ceilings, oak paneling and candelabra-style chandeliers. Expect absinthe fountains and in-house brewed beers alongside traditional delicacies like Moules-Frites, baguette sandwiches, and Boulettes and Stoemp—a Belgian dish with meatballs, mashed root vegetables and leek relish. Su-W 5 p.m.-midnight, Th-Sa 5 p.m.-2 a.m. 13730 Ventura Blvd., Sherman Oaks. bluebirdbrasserie.com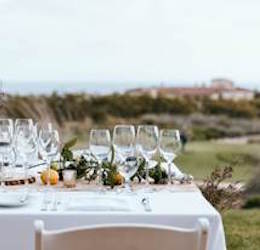 Chef's Table Dinner
Apr. 12. Give back before Earth Day even begins with an exclusive dinner at picturesque Terranea Resort. The farm-to-table dinner celebrates local ingredients and kicks off with a cocktail and hors d'oeuvres reception. Pan roasted quail, black cod and avocado mousse round out the three-course menu, with cherry and pink peppercorn fudge to take home. A portion of all proceeds will benefit the Palos Verdes Peninsula Land Conservancy. See website for time and location. $297. store.terranea.com
STYLE + BEAUTY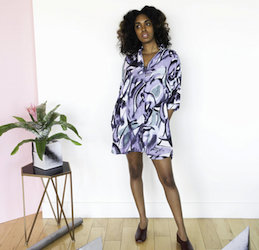 Unique L.A. Mini Markets
Apr. 14-May 31. Every Saturday through the end of May, head to ROW DTLA to shop through a highly curated collection of home goods, art, jewelry and more from emerging and local designers. The mini markets debut in celebration of Unique L.A.'s 10th anniversary. 10 a.m.-3 p.m. Free. ROW DTLA, 777 S. Alameda St., downtown. uniquemarkets.com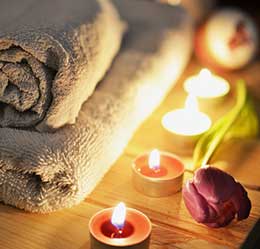 Spa Week
Upcoming | Apr. 16-22. This biannual event sees participating spas around the city offer signature treatments (massages, scrubs and facials that usually cost $100-$500) for just $50. See website for full list of spas and wellness locations. 212.352.8098. spaweek.com
ARTS + CULTURE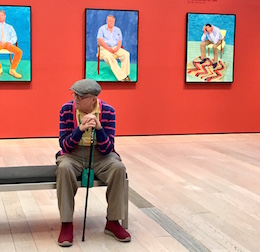 David Hockney: "82 Portraits and 1 Still-life"
Apr. 15-July 29. After gracing galleries in London, Venice, Bilbao and Melbourne, this playful and vibrant exhibit makes its U.S. debut at the Los Angeles County Museum of Art (LACMA). True to its title, the collection features an astonishing 82 portraits and 1 still-life, all created in Hockney's Hollywood Hills studio between 2013 and 2016. See website for hours and pricing. 5905 Wilshire Blvd., L.A. lacma.org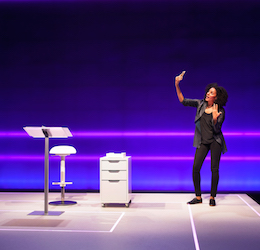 "Sell/Buy/Date" 
Through Apr. 15. In her new solo show, Tony Award-winning writer/performer/comedian Sarah Jones brings to life characters who provide commentary on gender, sex and modern times. See website for showtimes and ticket prices. Audrey Skirball Kenis Theater, Geffen Playhouse, 10886 Le Conte Ave., L.A., 310.208.5454. geffenplayhouse.org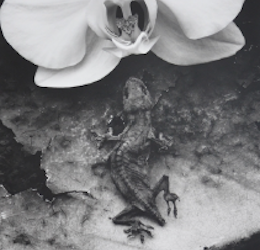 "Hana Jinsei (Flower — Life)"
Apr. 15-May 13. Explore the relationship between life and death through a series of floral motifs at this new solo exhibition from photographer Nobuyoshi Araki. Also on view at the gallery is Whatever You Like, an exhibition by artist Nydia Blas that analyzes the ways in which Black girls learn to reclaim themselves for their own pleasure. Opening reception on April 14 from 6-8 p.m. Over the Influence, 833 E. 3rd St., downtown. overtheinfluence.com
17th Annual Dance Camera West Film Festival photo by James Roblee. Toyota Grand Prix of Long Beach photo by Brian Brantley. March for Science photo by LA Alliance for Science. David Hockney photo by Christina Wiese. Sell/Buy/Date photo by Chris Whitaker.
[et_bloom_inline optin_id=optin_11]