From Veterans Day festivities to early celebrations of Thanksgiving and—gasp!—Christmas, here are our top Los Angeles weekend event picks for November 8-11.
By William Yelles.
EVENTS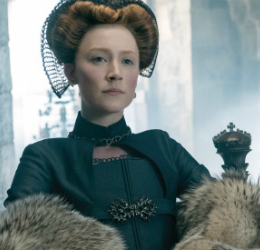 AFI Fest
Opens Nov. 8. Presented by Audi, the American Film Institute's annual film festival offers world-premiere screenings and events in the heart of Hollywood. On the Basis of Sex opens this year's fest and Mary Queen of Scots is the film for the Closing Night Gala. See website for schedule and pass pricing. Screenings free. TCL Chinese Theatre Imax, 6925 Hollywood Blvd.; TCL Chinese 6 Theatres, Hollywood & Highland, 6801 Hollywood Blvd., Third Floor; Egyptian Theatre, 6712 Hollywood Blvd.; The Hollywood Roosevelt, 7000 Hollywood Blvd., Hollywood, 866.234.3378. afi.com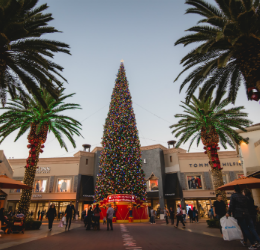 Citadel Outlets Tree Lighting
Nov. 10. If you just can't wait for Christmas to get here, head to the Citadel Outlets for its annual tree lighting ceremony and concert. At 110 feet, this year's live-cut Christmas tree is the world's tallest. Featured performers include American Idol stars Maddie Poppe and Caleb Lee Hutchinson along with a special appearance by Santa Claus. 4:30-7:30 p.m. Free. Citadel Outlets, 100 Citadel Dr., Commerce, 323.888.1724. citadeloutlets.com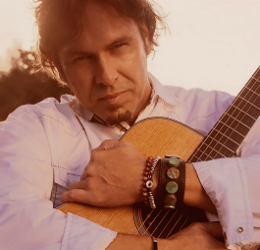 U.S. Veterans Concert 2018
Nov. 10. The Veterans National Entertainment Workshop—a nonprofit which helps veterans cope with stress and find community through music and performing arts—presents its inaugural concert featuring U.S. military veteran vocalists, songwriters and musicians performing their own original works and popular songs. 2 p.m. Free. Will Geer's Theatricum Botanicum, 1419 N. Topanga Canyon Blvd., Topanga. vnew.org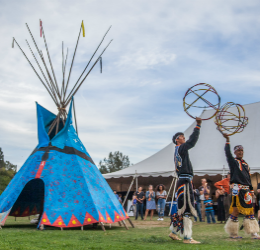 American Indian Arts Marketplace
Nov. 10-11. Discover one-of-a-kind artwork for sale from 200 artists representing more than 40 tribes during the largest Native arts fair in Southern California. The weekend also includes food, performances, children's activities, artist demonstrations, and a short play festival by Native Voices, the Autry's award-winning resident theater company. See website for complete schedule. 10 a.m.-5 p.m. $14 GA, $10 students and seniors, $6 children ages 3–12. The Autry Museum of the American West, 4700 Western Heritage Way, L.A., 323.667.2000. theautry.org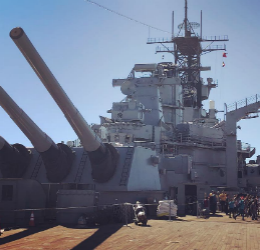 Veterans Appreciation Aboard Battleship Iowa
Nov. 11. The Battleship Iowa Museum hosts a family-friendly day with live bands and DJs, food, drinks, vintage vehicles and more. A gun salute will mark the 100th anniversary of the end of World War I. (Active battle ended at 11:00 a.m. on November 11, 1918). 10 a.m.-5 p.m. $19.95 GA, $11.95 ages 2-11, $9.95 seniors 62+. Free for all active, retired and reserve military with valid ID. 250 S. Harbor Blvd., San Pedro, 877.446.9261. pacificbattleship.com
FOOD + DRINK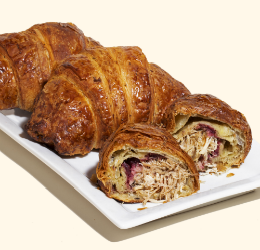 Milk Bar's Thanksgiving Croissant
Now Available. Get a taste of classic holiday dishes with the Thanksgiving Croissant—a warm, flaky rye-seed croissant stuffed with slow-roasted turkey, homemade gravy and cranberry sauce. Previously only available at Milk Bar's N.Y.C. and D.C. shops, the hand-held Thanksgiving dinner is now available at the recently opened flagship in L.A. Su, Tu-W 11 a.m.-midnight, Th-Sa 11 a.m.-2 a.m. 7150 Melrose Ave., L.A., 213.341.8423. milkbarstore.com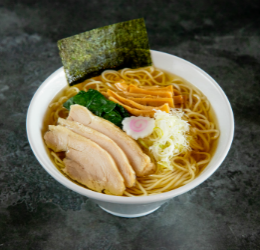 Tsujita Noodle Production
Opens Nov. 9. Tsujita is opening a new location featuring all of the brand's greatest hits—signature favorites including the Cha Siu Tsukemen from Tsujita LA, ANNEX Ramen from Tsujita ANNEX, Dan Dan Noodle Downtown Style from Killer Noodle and the Chicken Ramen from The Tsujita. The first 200 customers on both Nov. 9 and Nov. 10 will get a free bowl of ramen. 11 a.m.-9 p.m. 109 N. Fairfax Ave., L.A. tsujita-usa.com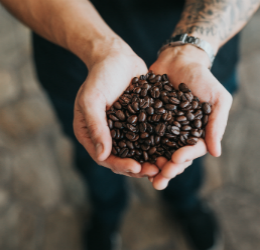 Los Angeles Coffee Festival
Nov. 9-11. The first-ever Los Angeles Coffee Festival aims to celebrate the burgeoning specialty coffee scene in L.A. Expect endless free coffee tastings, interactive workshops, demonstrations from world-class baristas, delicious street food, intoxicating coffee cocktails, live music, art and more. See website for schedule and ticket prices. Magic Box @ The Reef, 1933 S. Broadway, L.A. la-coffeefestival.com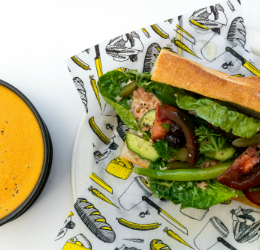 The Gonzoplex Block Party
Nov. 10. American Gonzo Food Corporation (parent company of Pitfire Pizza and Superba Snacks + Coffee) is hosting a block party with a food and beer garden, pizza eating contests, a cookie decorating bar, live music and games. Noon-5 p.m. Free; tickets required. 730 S. Arroyo Pkwy., Pasadena.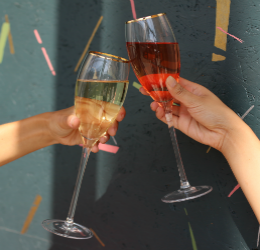 The Ladies of RAW WINE Tasting
Nov. 10. Coly Den Haan, sommelier and owner of the female-driven wine shop Vinovore, will host a special tasting as part of RAW WINE x Amy Atwood Selections spotlighting some of the most talented ladies in the wine industry. The night will feature new releases poured by California's Megan Bell of Margins Wines and Emily Towe of JBrix Wines, as well as Stephanie Tscheppe of Austria's Gut Oggau. 5-8 p.m. $15. Vinovore, 616 N. Hoover St., Silver Lake, 323.522.6713. rawwine.com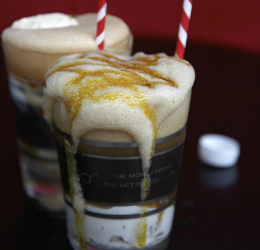 National Sundae Day
Nov. 11. Not your average Sunday: On National Sundae Day, head into Humphry Slocombe to try the Bourbon and Coke Float made with Humphry Slocombe's famous Secret Breakfast ice cream (bourbon and corn flakes) and Coke with an Amaretto-soaked cherry on top. It's the most adult sundae you'll ever have. Noon-11 p.m. 1653 Abbot Kinney Blvd., Venice, 424.387.8161. humphryslocombe.com
ARTS + CULTURE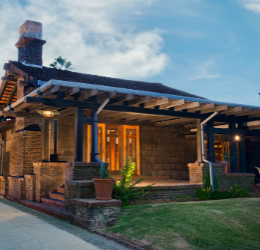 Craftsman Weekend
Nov. 9-11. Pasadena Heritage presents its 27th annual Craftsman Weekend featuring house tours of notable Craftsman properties, along with bus and walking tours of the surrounding neighborhoods. Other events scheduled include a sale with 40+ exhibitors of antique and contemporary furniture and decorative arts. See website for schedule and ticket prices. Pasadena Convention Center, 300 E. Green St., Pasadena, 626.441.6333. pasadenaheritage.org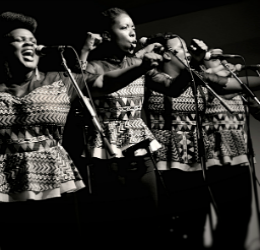 Nobuntu
Nov. 10. The Broad Stage presents Nobuntu, a five-part acapella ensemble made up of young women from Bulawayo, Zimbabwe. Nobuntu has drawn international acclaim for its inventive performances that range from traditional Zimbabwean songs to Afro Jazz to Gospel. The ensemble's concerts are performed with pure voices, augmented by minimalistic percussion, traditional instruments such as the Mbira (thumb piano) and organic, authentic dance movements. 7:30 p.m. $40-$75. 1310 11th St., Santa Monica, 310.434.3200. thebroadstage.org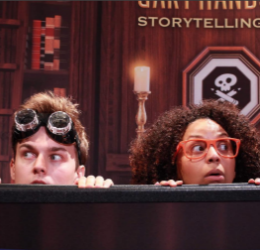 Family Events at The Wallis
Nov. 11. In celebration of its fifth anniversary, the Wallis Annenberg Center for the Performing Arts hosts three events that are ideal for children and families. First up at 11 a.m.: toddler-centric musical sketch comedy troupe Story Pirates. At noon, actress-choreographer Debbie Allen leads a salsa dance class as part of The Wallis's popular Dance Sundays. At 2:30 p.m., Steven's Puppets performs Beauty and the Beast. Free. The Wallis, 9390 N. Santa Monica Blvd., Beverly Hills, 310.746.4000. thewallis.org
STYLE + BEAUTY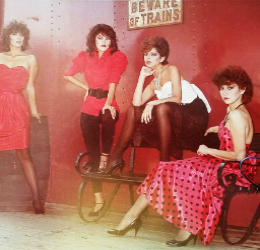 NEO80 Boutique Revisited
Nov. 9-11. Step back into the 1980s as the Radiant Space gallery hosts a weekend exhibit showcasing classic works from the former NEO80 boutique and design studio. NEO80 had its home on Melrose Avenue where costume designers Klaus Wille and Lisa Elliot created iconic looks for rock, pop and video performers. F 6-10 p.m., Sa noon-5 p.m., Su noon-3 p.m. Free. Radiant Space, 1444 N. Sierra Bonita Ave., L.A., 323.522.4496. radiantspacela.com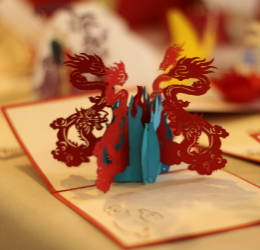 Pasadena Arts and Crafts Show
Nov. 9-11. Local artists, artisans, makers, bakers and specialty purveyors team up to showcase gifts and products. Find unique hand-crafted jewelry, clothing, decor, foods and more. See website for complete list of exhibitors and products. 10 a.m.-6 p.m. $8. Hilton Pasadena, 168 S. Los Robles Ave., Pasadena, 888.747.1123. artsandcraftsshow.com
AFI Fest photo ("Mary Queen of Scots") courtesy Focus Features. Citadel Outlets Tree Lighting photo by Kait McKay Photography. Veterans Concert photo courtesy Ted Abenheim. American Indian Arts Marketplace photo courtesy The Autry. Veterans Appreciation photo courtesy @battleshipiowa/Instagram. Milk Bar's Thanksgiving Croissant photo courtesy Milk Bar. Tsujita Noodle Production photo courtesy Tsujita. Gonzoplex photo courtesy Superba Snacks + Coffee. The Ladies of RAW WINE Tasting photo courtesy Vinovore. National Sundae Day photo by Frankie Frankeny. Craftsman Weekend photo courtesy Pasadena Heritage/Facebook. Family Events at The Wallis photo (Story Pirates) courtesy @storypirates/Instagram. NEO80 Boutique Revisited photo courtesy Radiant Space. Pasadena Arts and Crafts Show photo courtesy Garan-Beadagio.