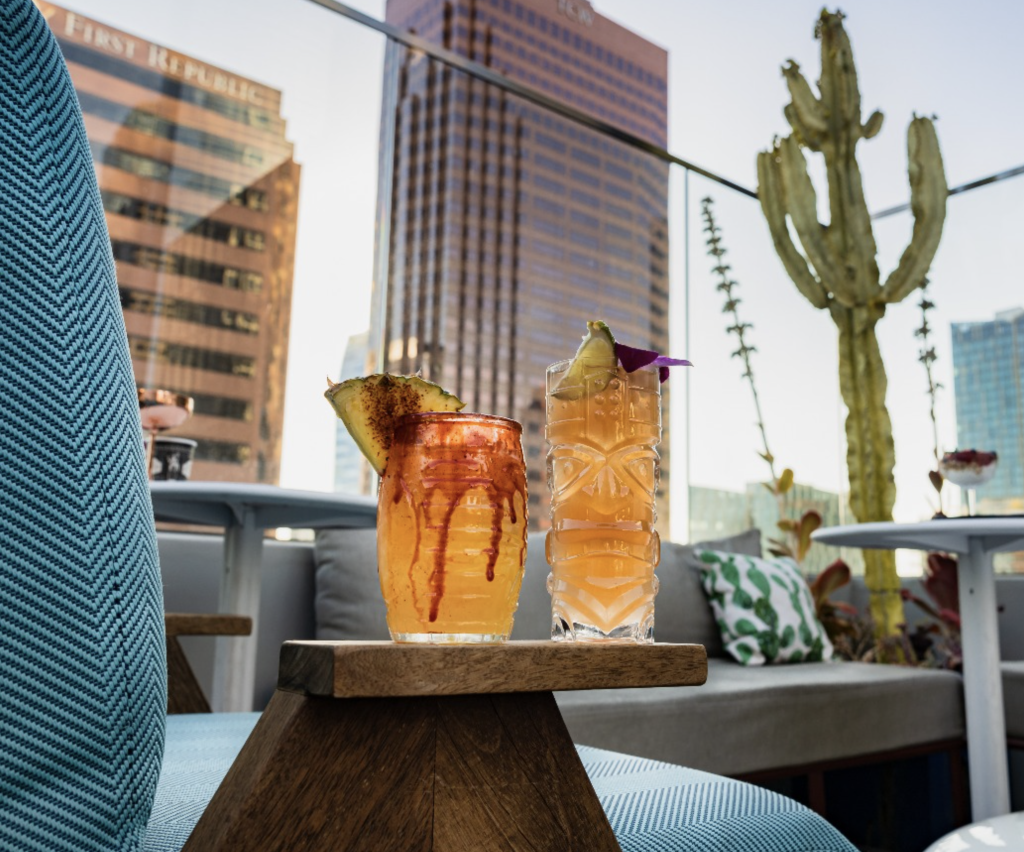 Nestled in the heart of Downtown Los Angeles, The Wayfarer DTLA stands as an urban-chic beacon, a testament to the city's vibrant culture and history. This unique property, which rises on the site of the former Ritz Milner Hotel, offers an array of experiences that are far from ordinary. It invites guests to explore a world of culinary delights, magical evenings, and cultural immersion, all while enjoying the comfort of its 156 masterfully designed rooms and suites.
The Wayfarer DTLA is a celebration of the cultural intersection that is DTLA. When entering, one cannot help but be immersed with the hotel's public spaces, as they are adorned with urban, raw art installations and interactive touches that encourage exploration and connection to the communities of greater Los Angeles. A large library of books graces the lobby, complementing the minimalist design of the hotel. The front desk even offers 3-D glasses for guests to discover hidden designs in the elevator, adding to the overall theme of discovery and adventure.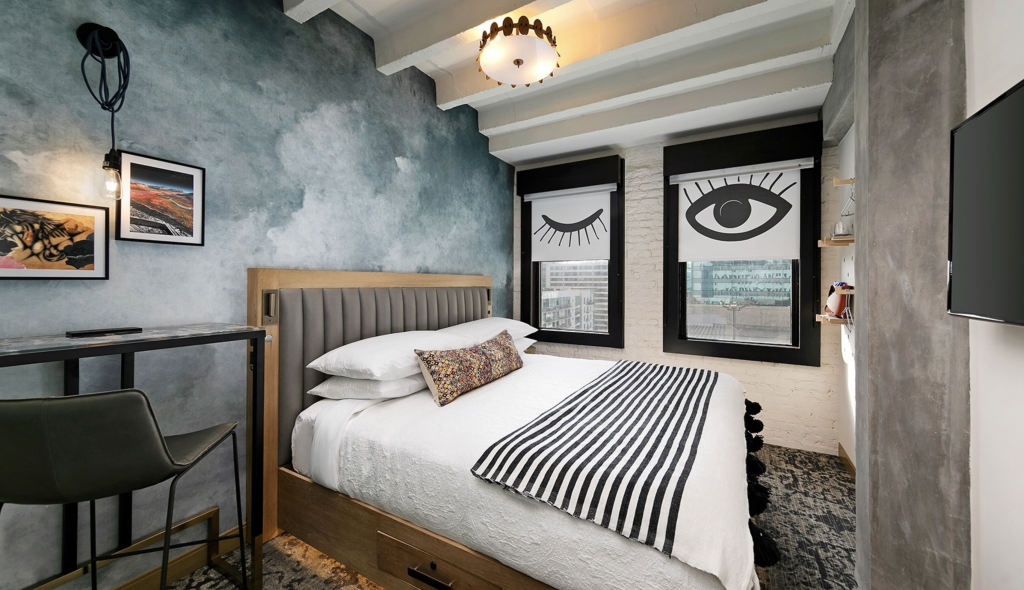 The rooms at The Wayfarer DTLA are a blend of sleek modernity and comfort. Each room features plush bedding, a 43-inch HDTV with built-in streaming for personal apps, and a large glass restroom bathed in relaxing lights. Guests can also enjoy the use of portable speakers, perfect for music lovers. With options for Skyline, Urban, and Basic views, each room offers a unique perspective of the city.
The Wayfarer DTLA's commitment to a communal experience extends to its dining and entertainment offerings. Guests can enjoy build-your-own beer and wine flights, high-speed Wi-Fi, and an American bistro at The Gaslighter Social Club.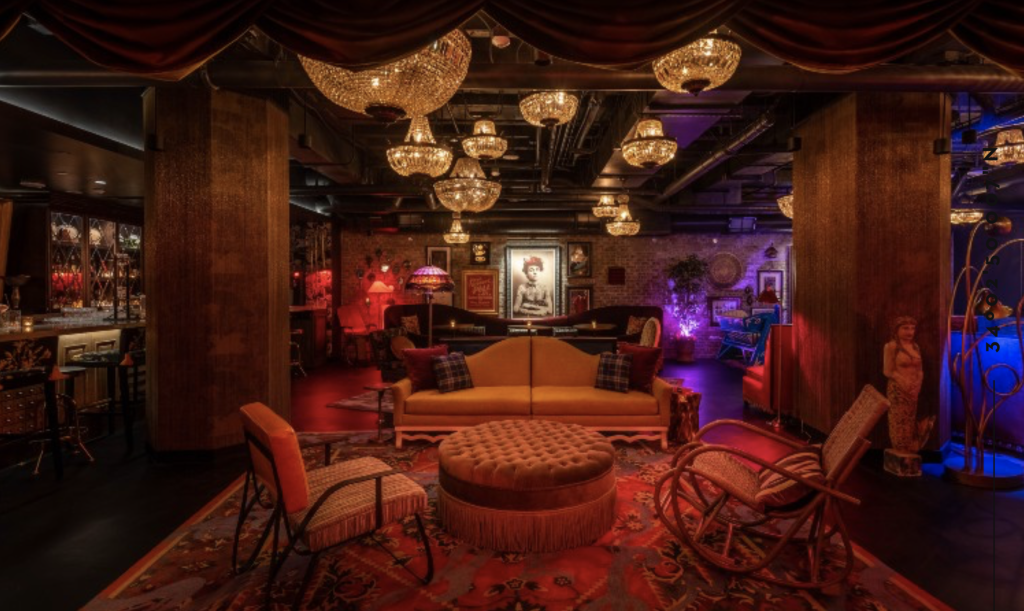 Every second Monday of the month, Lilly Rose, the eclectic basement parlor bar with gorgeous chandeliers, transforms into a realm of enchantment. Here, Jackson Ridd and The Cosmic Romantics serve up a blend of magic tricks and tarot readings, all while guests enjoy craft cocktails. The ambiance here feels as if you are transported back to an era in the 1950's, bright and bold colors, starburst patterns and classic Hollywood photos.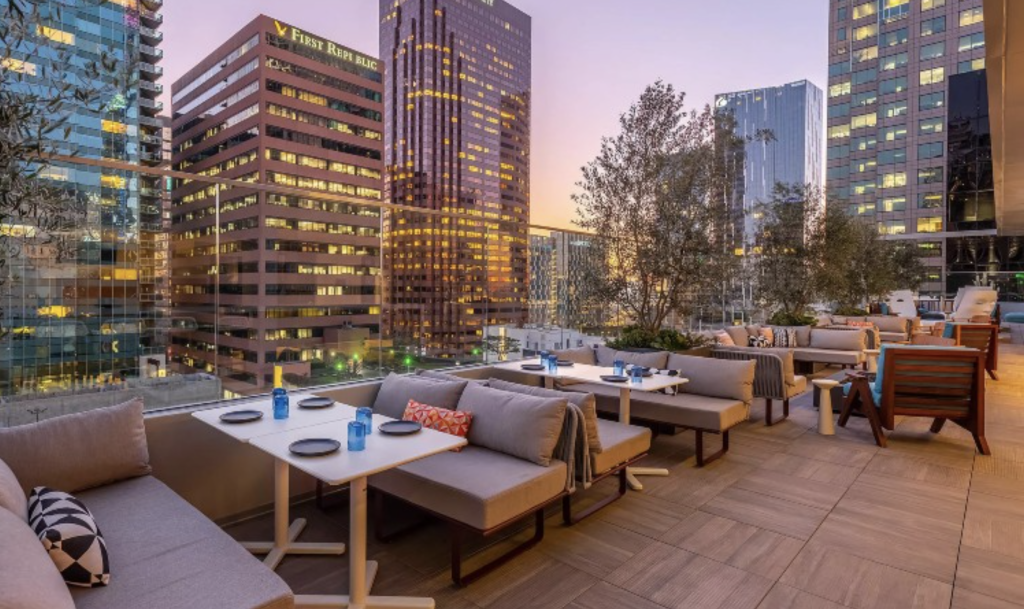 The Rooftop at The Wayfarer DTLA offers a brunch experience with an expansive view of the city. Enjoy a 7-course menu, signature cocktails, and a unique spin on breakfast favorites as you sit high above the city.
The Wayfarer DTLA also offers guests an exclusive opportunity to meet the creators of legendary spirit brands, including Russel's Reserve, Sipsong Spirits, and Tooth & Nail Wine Company, through a monthly event series.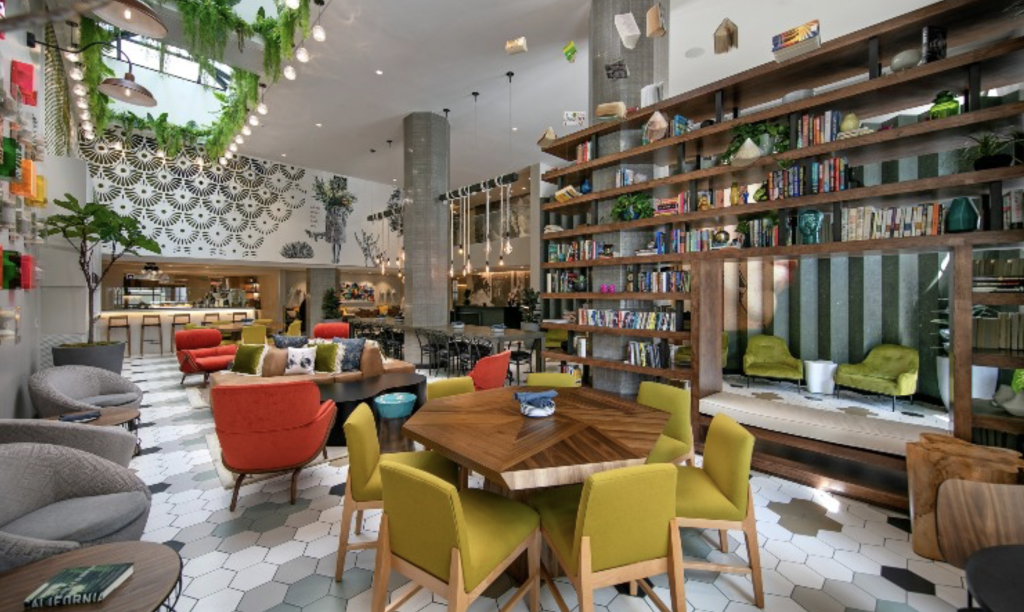 At The Gaslighter Social Club, guests can enjoy seasonal and sustainably sourced dishes from a new all-day menu. Favorites include sambal Brussels sprouts and steak torta, offering a taste of LA's vibrant culinary scene.
In conclusion, The Wayfarer DTLA is more than just a hotel; it's a destination that offers a unique blend of activities, food, and experiences. Whether you're a solo traveler seeking an adventure or a family looking for a memorable vacation, The Wayfarer DTLA is a fantastic choice. It's not just a place to stay; it's a place to experience, explore, and enjoy the extraordinary.
Photo credits: Photos courtesy of The Wayfarer DTLA