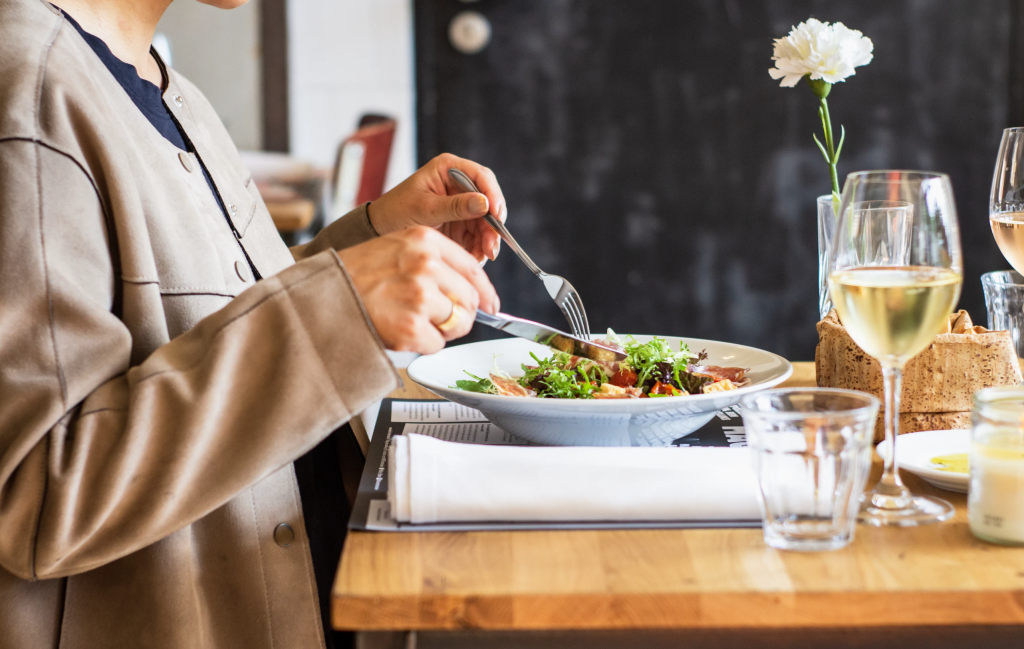 Mother's Day is an ideal opportunity to honor and express gratitude to all the amazing mothers across the world. And what better way to do so than by treating her to a memorable meal in Los Angeles? From cozy cafes to elegant restaurants, there are plenty of dining options to choose from that are sure to make this Mother's Day extra special. Whether you're looking for classic brunch fare, innovative dishes, or indulgent desserts, there's something for everyone. So gather the family, make a reservation, and get ready to enjoy a delightful dining experience that will make mom feel loved and appreciated.
Dining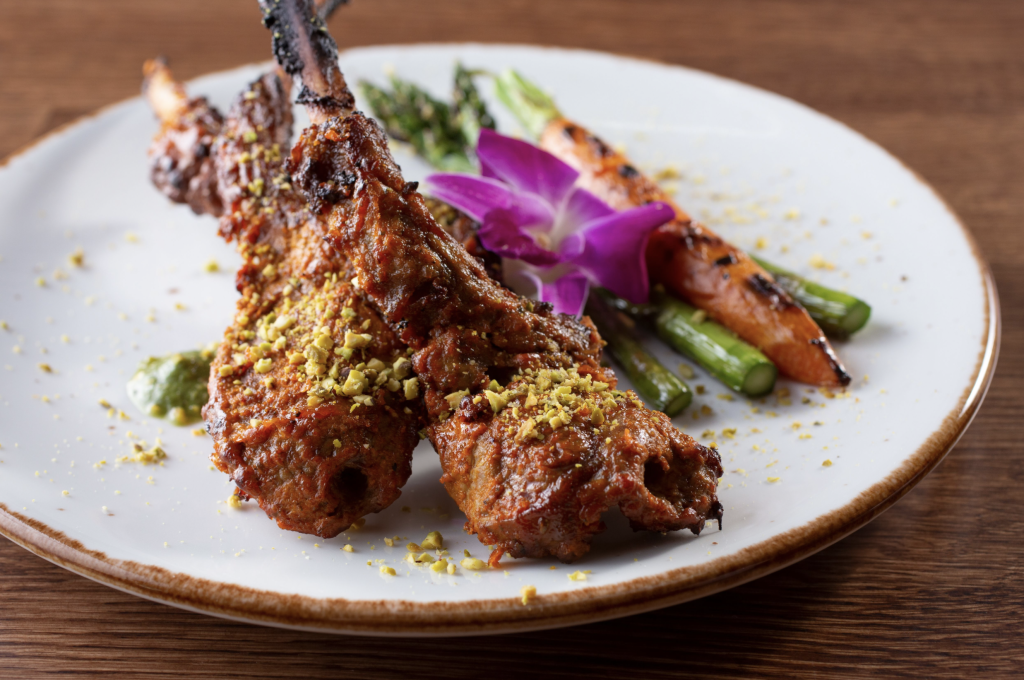 May 14. Bring mom to Arth Bar & Kitchen for a lunch or dinner special and indulge in a variety of dishes, including small plates, tandoor starters, entrées, sides, handcrafted tandoor breads, rice, and desserts. Pair your meal with their extensive cocktail menu, which features unique creations such as the Prem Kahani, a blend of elderflower liqueur, violet liqueur, lemon juice, sparkling wine, and a rose petal, or the refreshing lychee martini made with vodka or gin, lychee liqueur, lychee juice, and elderflower liqueur.
Hours: Sunday, Lunch from 11:30 a.m.-3 p.m.
Dinner from 5 p.m.-10 p.m.
Address: 9531 Culver Boulevard, Culver City
Website: arthla.com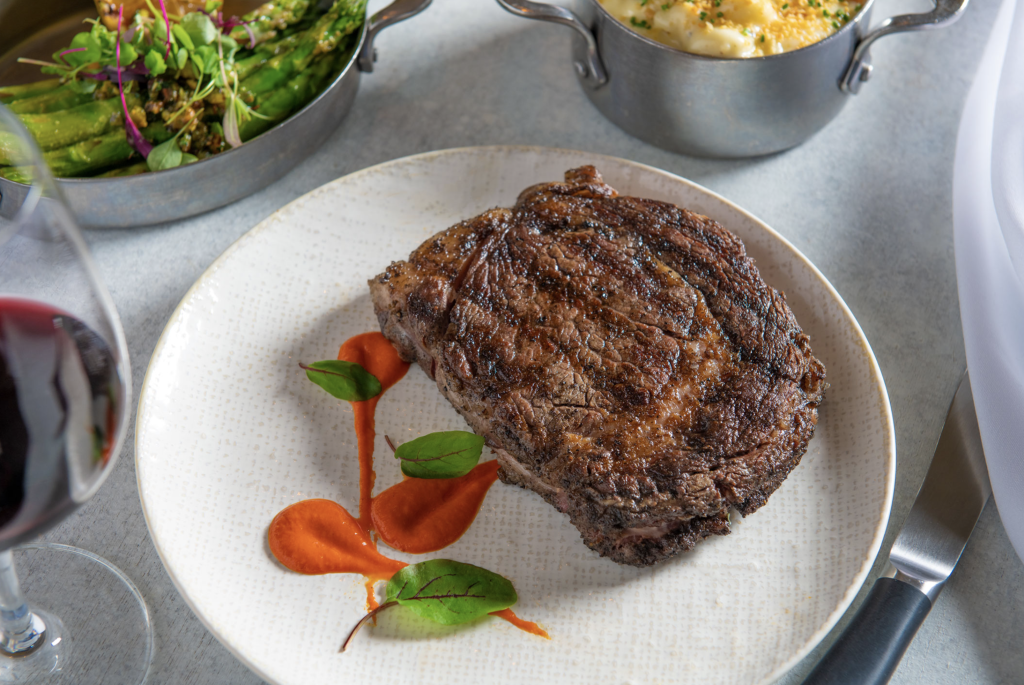 May 14. Join Bourbon Steak this Mother's Day for a 3-course prix fixe menu, starting with classic starters such as shellfish and caviar, followed by a selection of main entrees like prime rib, chicken schnitzel, and rack of lamb. Additionally, enjoy a selection of three variations of Diane's Bloody Mary and a "Mimosa Party" for the whole table.
Hours: Sunday, 5-9 p.m.
Address: 237 S Brand Blvd, Glendale
Website: Reserve Now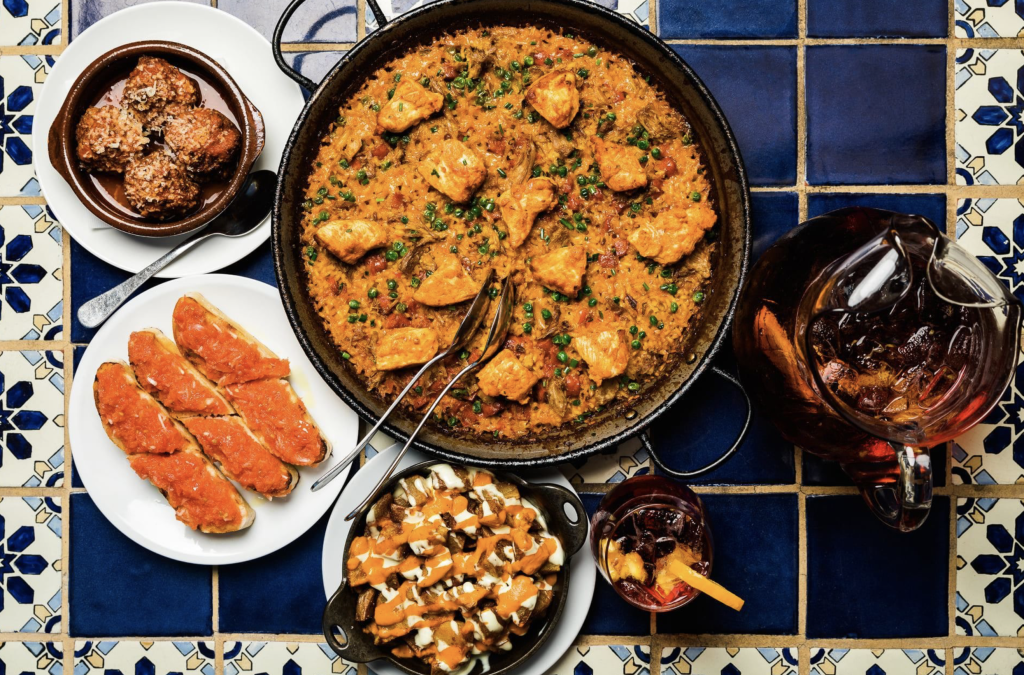 May 14. Treat mom to a Spanish dining experience at Casa Cordoba in Montrose. Enjoy their Taste of Spain Celebration, featuring a wide selection of tapas, soups & salads, charcuterie, pasta, paellas, raciones, and more. Pair your meal with a special wine from their extensive wine list highlighting different regions of Spain, or try some of their Spanish-inspired cocktails.
Hours: Sunday, 12-9 p.m.
Address: 2331 Honolulu Avenue, Montrose
Website: casacordoba.com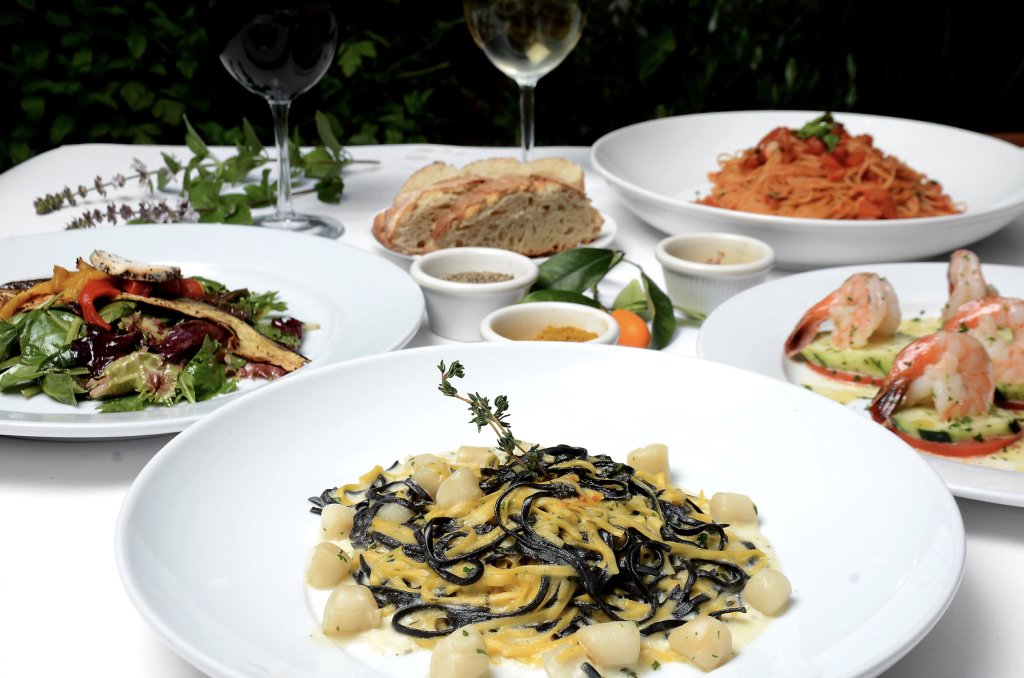 May 14. Enjoy a Sicilian style Mother's Day Dinner at Celestino Ristorante. Join Chef Calogero Drago in honoring mom with a special dinner in their outdoor patios or the main dining room. Enjoy their classic menu, featuring renowned dishes like carpaccio, insalata ai frutti di mare, linguine with mixed seafood, risotto with red beets & goat cheese, ossobuco, and pollo alla parmigiana. For an exclusive experience, there's a special tasting Menu where mom can have a custom dish created just for her. For a dessert, she can enjoy tiramisu, panna cotta (vanilla custard with strawberries), or the decadent torta d'arangia (flourless chocolate cake).
Hours: Sunday, 5 p.m.-9 p.m.
Address: 141 South Lake Avenue, Pasadena
Website: celestinopasadena.com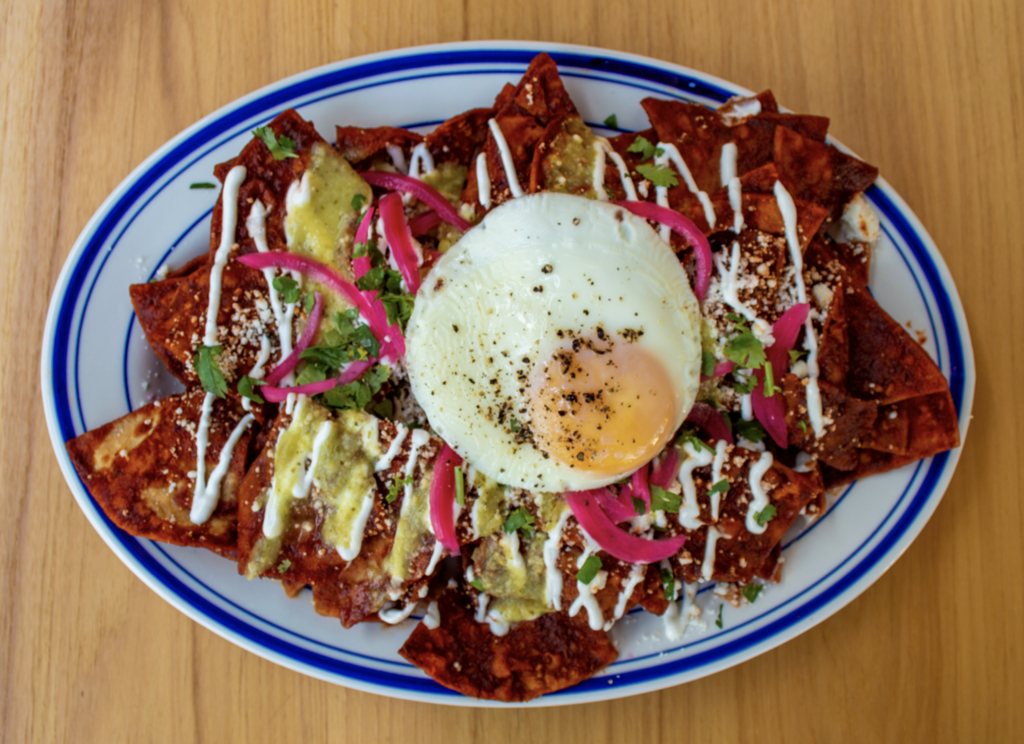 May 14. Experience Executive Chef Jenni Sklar's new "All Day" breakfast menu at El Granjero Cantina this Mother's Day. Try her signature dishes like chilaquiles, farmer's breakfast plato, huevos rancheros, papas y soyrizo plato, steak & eggs, and breakfast burrito. You can also try their classic margarita made with tequila or mezcal, cointreau, fresh lime, and citrus agave; or the refreshing draft raspberry hibiscus cocktail with your choice of spirit, raspberry hibiscus tea, lime, and soda.
Hours: Sunday, 10-8:30 p.m.
Address: 6333 W. 3rd Street, Los Angeles,
Website: cantinala.com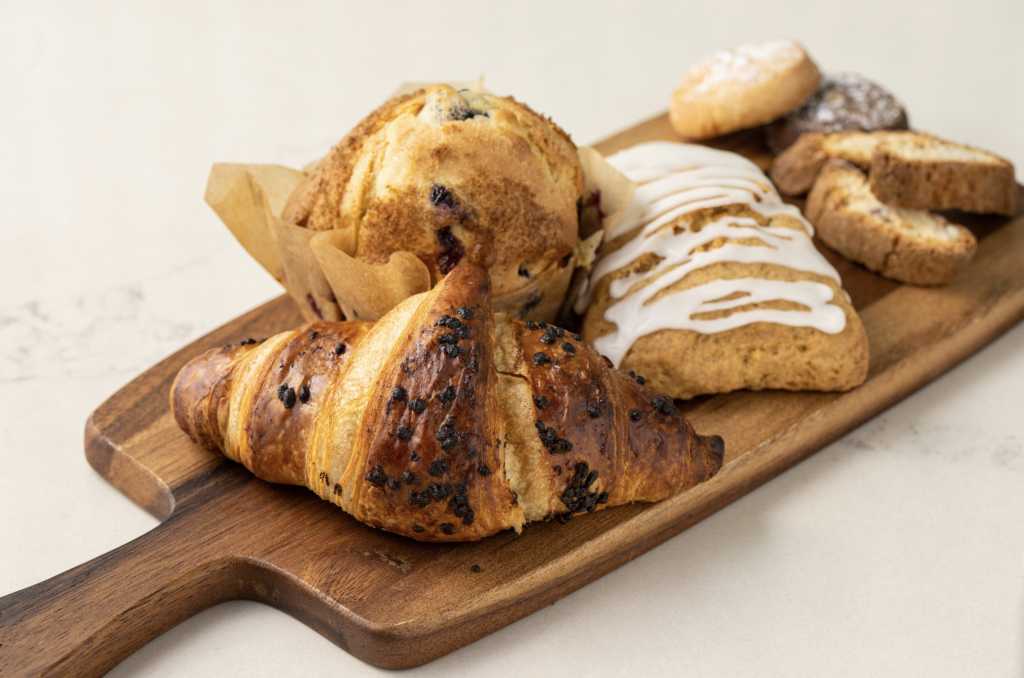 May 14. Join Emilia Ristorante for a special Mother's Day brunch, featuring traditional Italian dishes such as uova in camicia, focaccia da colazione, la piadina di mattina, quiche agli asparagi e provolone, toast francese, salmone affumicato, and uovo alla benedettina. Additionally, you can complement your meal with a selection of Italian sparkling wine, white wine, rosé, or red wine from their award-winning wine list.
Hours: Sunday, 8 a.m.-3 p.m.
Address: 8500 Burton Way, Los Angeles
Website: emiliala.com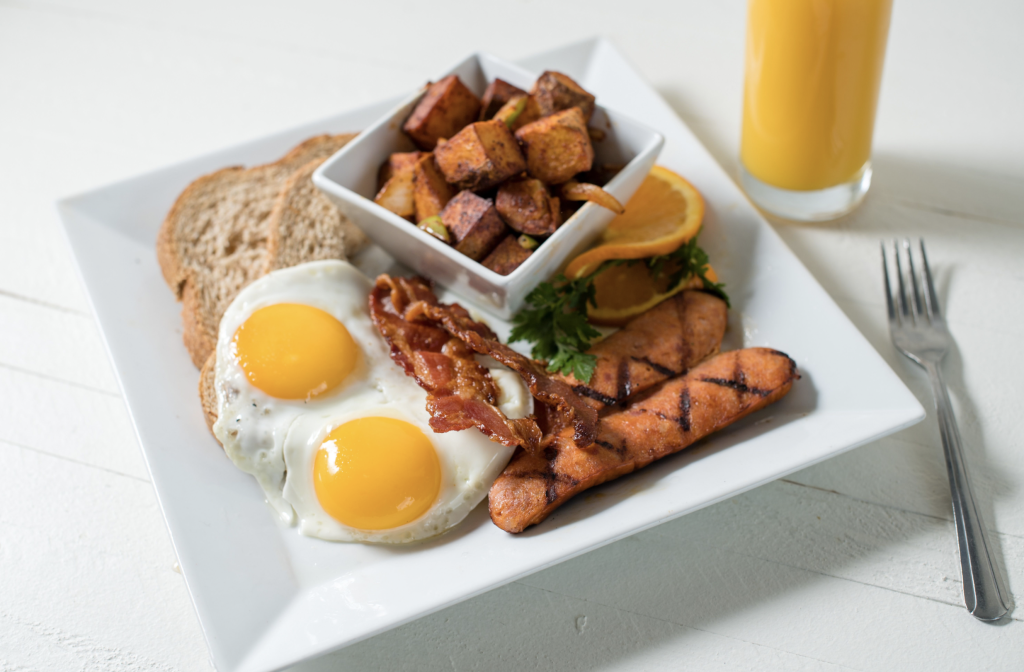 May 14. Georgia's Restaurant is hosting a "Mom-cellent" Mother's Day Brunch. Enjoy dishes such as the fried egg sandwich, sausage, bacon, and eggs, and the decadent steak and eggs. For a sweet start, try the grilled French toast or cinnamon apple waffle. Indulge in the best of both worlds with the chicken and waffles. They also offer soulful Southern staples such as fish & grits and shrimp & grits, as well as vegetarian options like the Mardi Gras omelet and Georgia's new eggs Benedict. Don't forget to pair your meal with a refreshing mimosa, peach sangria, hard lemonade, or a bloody mary, and check out their selection of wine and craft beer to complement each dish.
Hours: Sunday brunch, 9:30 a.m.-2 p.m.
Georgia's Restaurant Signature Menu, 9:30 a.m.-8:30 p.m.
Address: 4104 McGowen Street, Suite 155, Long Beach
Website: georgias-restaurant.com
May 14. Take mom to Hank's at Palisades Village for a nice weekend brunch. Executive Chef Isaias Peña has prepared a special brunch menu featuring classic dishes such as eggs benedict, avocado toast, and Hank's omelette. For something new, try the strawberry waffles, shrimp & polenta, or The #77 burrito. Save room for dessert, as Hank's offers a variety of sweet treats. Pair your meal with a bellini, mimosa, bloody mary, or tableside martini and raise a toast with mom.
Hours: Sunday, brunch from 10 a.m.-4 p.m.
Dinner from 4 p.m. to 9 p.m.
Address: 1033 N. Swarthmore Avenue, Pacific Palisades
Website: hankspalisades.com

May 14. Italian restaurant, Mi Piace, is showcasing an exclusive brunch menu with a cocktail list designed just for Mother's Day. Some specials throughout the day include an oyster platter, Italian ricotta frittata, roasted bone marrow, tuna tartare and diver scallop crudo. Additionally, don't forget to treat mom to one (or two) of their specialty brunch cocktails, such as red sangria, Aperol spritz, and the Mi Piace bloody mary
Time: Sunday, brunch from 11 a.m.-3 p.m.
Dinner, from 4 p.m.-11 p.m.
Address: 25 East Colorado Boulevard, Pasadena
Website: mipiace.com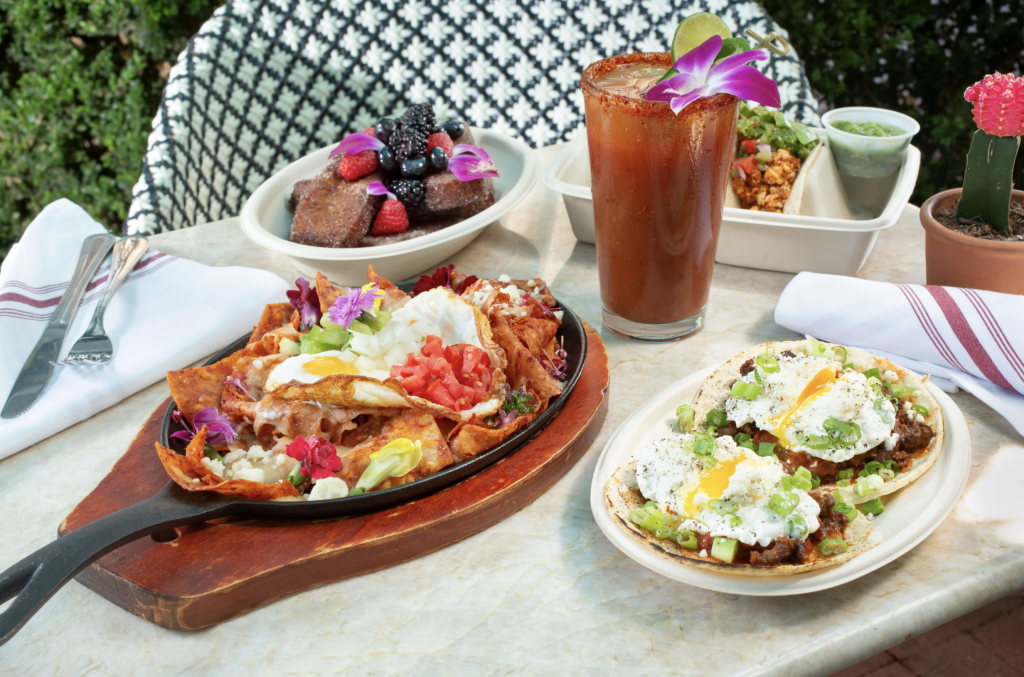 May 14. Palisades Village hotspot, Que Padre, is hosting a breakfast and spicy mimosa bar for Mother's Day. For mom's special day, they curated a breakfast menu featuring dishes such as steak & egg tacos, soyrizo tacos, chilaquiles, and churro French toast. Pair with a choice of café de olla or cold brew. Also, enjoy traditional orange, watermelon, mango, and guava mimosas, each with a spicy Tajin and Chamoy rim. Whether mom prefers a sweet and tangy orange mimosa or a refreshing watermelon mimosa with a spicy twist.
Hours: Sunday, breakfast from 9 a.m.-12 p.m.
Spicy Mimosa Bar from 9 a.m.-3 p.m.
Address: 15225 Palisades Village Lane, Pacific Palisades
Website: palisadesvillageca.com/dining/que-padre/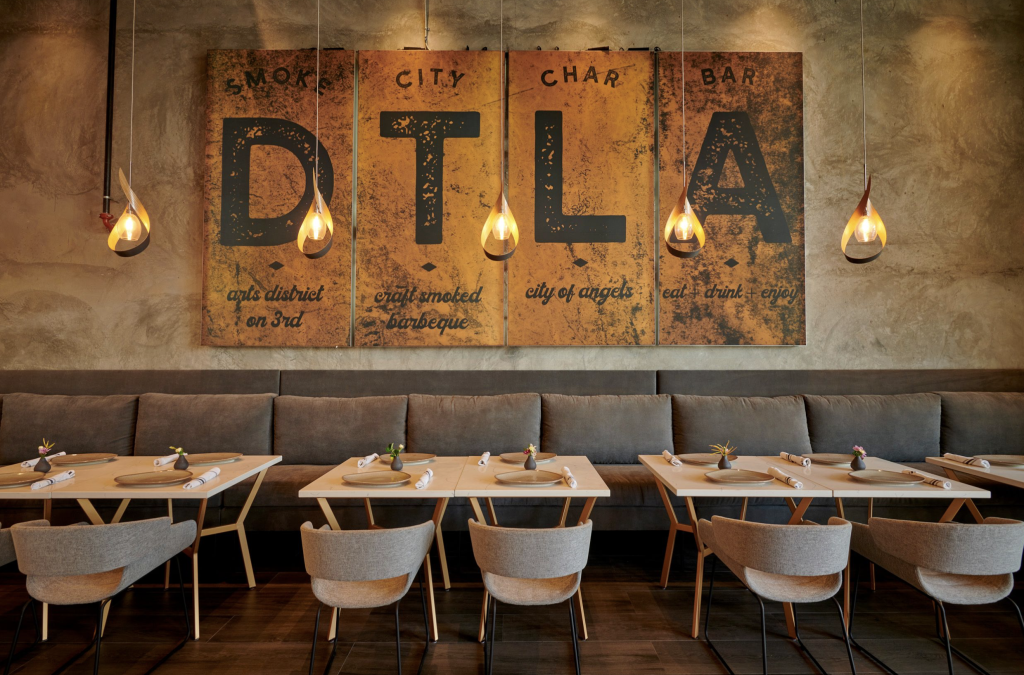 May 14. This bbq smokehouse in the L.A Arts District is offering a special Mother's Day menu. It features buttermilk biscuit eggs benedict, beef tri-tip steak & eggs, buttermilk pancakes, avocado toast, and smoked brisket hash. Mom can complement her meal with one of Smoke City Char Bar's signature mimosas, pork belly bloody marys, or art-inspired cocktails. For those with a sweet tooth, choose from a variety of treats like their buttermilk shortbread biscuit with sliced strawberries, strawberry curd, vanilla bean ice cream, and chantilly cream.
Hours: Sunday, brunch from 11:30 a.m.-2 p.m.
Address: 899 Traction Ave, Los Angeles
Website: smokecitycharbar.com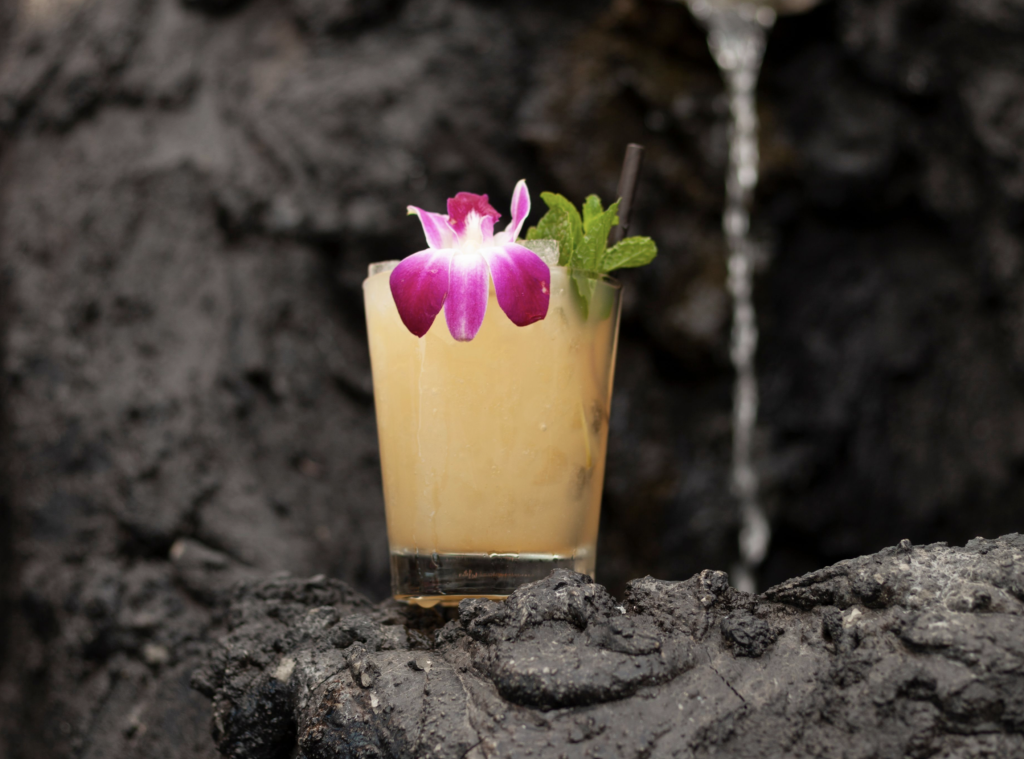 May 14. Give mom the island feeling this Mother's Day at Long Beach's original Tiki Bar. Enjoy a brunch menu featuring dishes like cereal-crusted French toast, spam-fried eggs benedict, breakfast burger, moons over my spammy, loco moco (vegan option available), and spam and eggs. Pair your meal with tropical libations, such as their mojitos and bottomless mimosas with orange juice, pineapple, pomegranate, and lychee.
Hours: Sunday, from 10 a.m. to 4 p.m.
Address: 3522 E. Anaheim St., Long Beach
Website: bambooclublb.com
May 14. SALT is giving mom a special surprise with a prix fixe menu just for her. Enjoy a selection of dishes such as their Hawaiian ahi tuna poke, French rolled omelet, and smoked Atlantic salmon benedict. Plus, enjoy a variety of cocktails like the brunch fashioned, Del Rey spritz, and espresso 'tini.
Hours: Sunday, brunch, 7 a.m.-2 p.m.
Dinner, 4 p.m.-10 p.m.
Address: 13534 Bali Way, Marina del Rey
Website: Reserve Now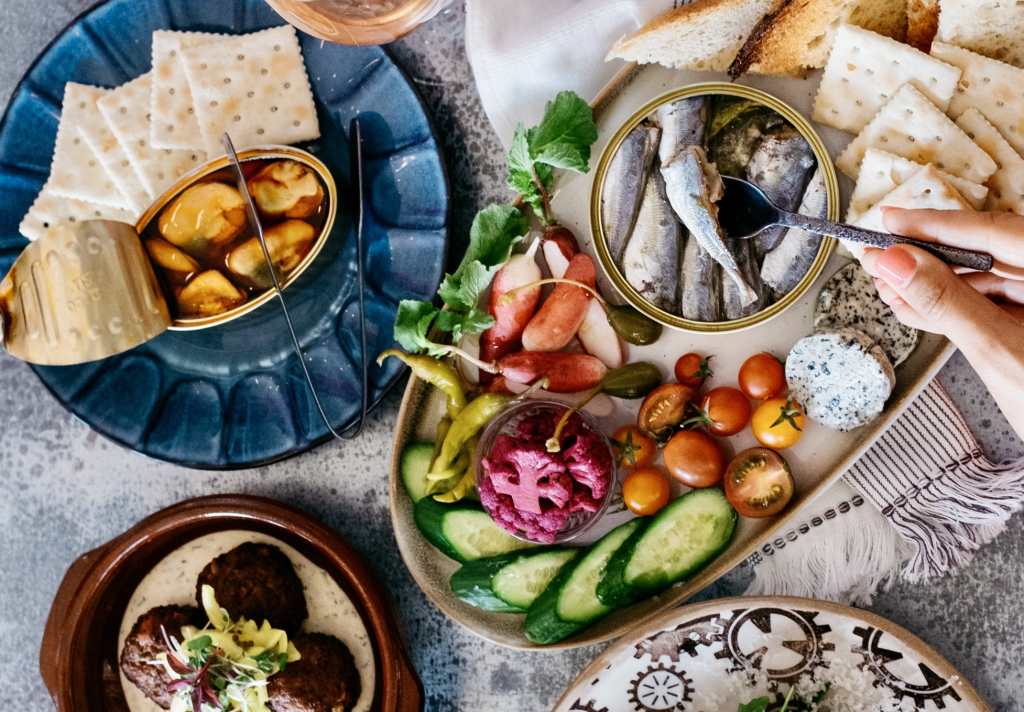 May 14. Spanish market and wine bar, Gasolina, is offering a Mother's Day brunch featuring a three-course menu or a la carte options for you to enjoy. The three-course menu includes options like cherry & beet gazpacho or the original bikini with mozzarella, jamon, and black truffle for starters. For the main course, guests can choose between a Spanish benedict with poached eggs, piquillo hollandaise, jamon; and pan cristal, a Cordero burger with lamb, almond, olive and cucumber relish; or a seasonal omelet with market vegetables and goat cheese. Finish the meal with a choice of flan or olive oil cake.
Hours: Sunday, 8:30 a.m.-2:30 p.m.
Address: 21150 Ventura Blvd, Woodland Hills
Website: gasolinacafe.com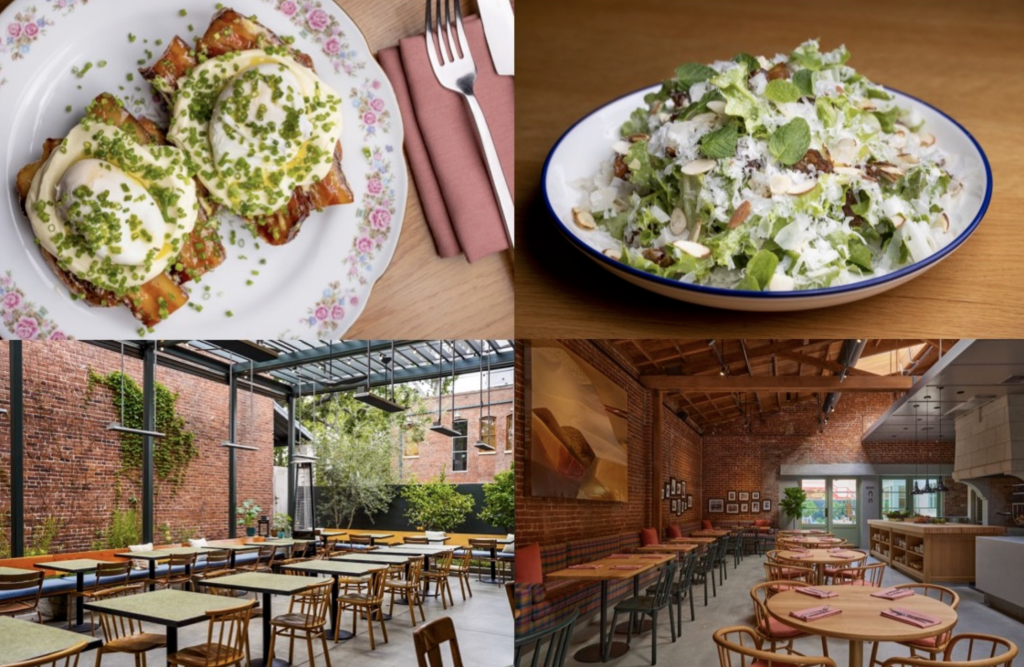 May 14. Agnes, situated in the heart of Old Town Pasadena, has a special al fresco menu for Mother's Day. The menu features elevated American comfort foods and brunch classics, such as braised bacon benny and crème brûlée toast. You can take mom's brunch experience to the next level with their seasonal brunch cocktails, like Bahnez mezcal, made with pink peppercorn grenadine, grapefruit and soda; Urban Farmer, made with Hangar 1, cucumber, basil, and lime; and Wild Parrots Aplenty, made with Meyer's rum, coconut, orgeat, cherry herring, and lime. Moreover, they have a rotating selection of spritzes and mimosas.
Hours: Sunday, 10 a.m.-3 p.m.
Address: 40 W. Green St., Pasadena
Website: Reserve Now
Photo credits: Gasolina by Peridot Photos. Bourbon Steakhouse by Connie and Stewart Photography. Restaurant images by Lawrence Moore. All other images are courtesy of the businesses and venues.