Tinned seafood's "moment" is here to stay, and Silver Lake's Spanish-inspired restaurant Bar Moruno and its sister sundries shop Rapido both feature conservas from small producers. In addition, partners David Rosoff and Chris Feldmeier work to continually update the selection of complimentary wines, Spanish cheese assortments, crackers and more as well as offer select items from Bar Moruno including the ever-popular Tortilla Española. The one-stop shop to create a perfect picnic or gift basket centered around the prized tinned seafood.
We had the chance to talk to David about the popularity of conservas, and why he believes it will innovate the way people view tinned foods.
What's behind the process of choosing your products?
"I think we all grew up eating Bumble Bee Tuna, and since my parents were from an Eastern European immigrant family we also ate a lot of herring out of a tin. Many people think of those kinds of references when they think about canned seafood but in many countries, tinned fish is a delicacy and is made with the highest quality ingredients. The concept of Bar Maruno is Spanish, and we knew we wanted to lean into the excellent tinned seafood that is ubiquitous in Spain while also offering it at Rapido for people to enjoy at home. Our goal is to have a stellar selection from Iberia, Portugal, and Spain and we work really hard to source some of the ones I've had overseas but had not been able to find here. "
Is tinned seafood sustainable?
"Tinned fish is much more sustainable because it is packed at the peak of freshness, which means it isn't going to degrade for years. Much of the fish that are canned, like sardines, mackere and anchovies are abundant."
The designs of the tins are so beautiful, what do you think is the inspiration behind them?
"I think the designs are such a huge element of the culture of tinned fish in the countries they're from. The labels are just works of art; they are so gorgeous to look at and when strategically placed on our shelves, very striking when it comes to the design. We definitely seek out tins that have as much going on in their presentation as they do inside the can."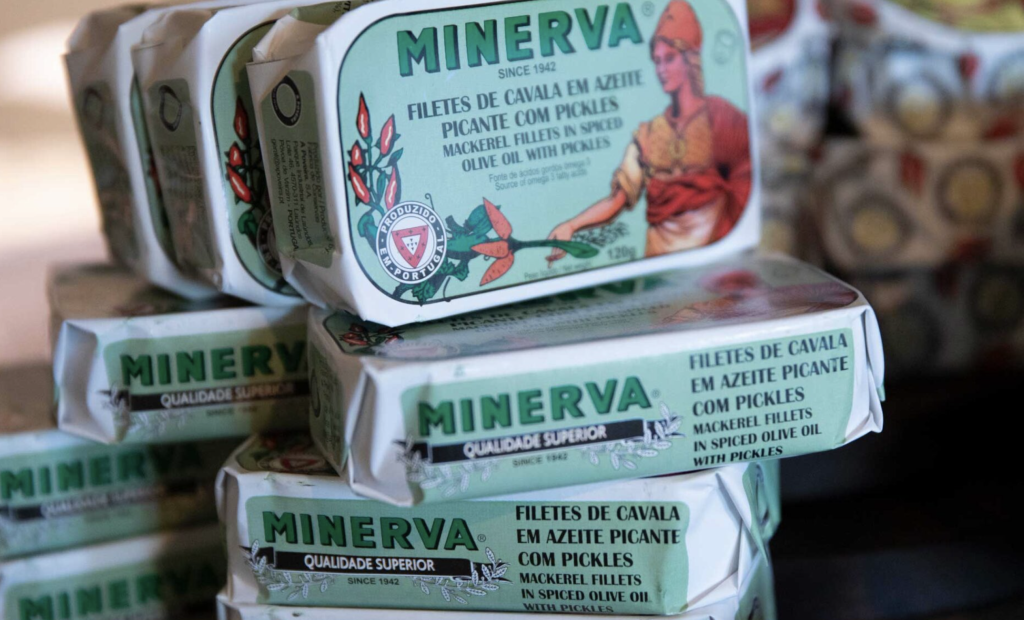 If people haven't had tinned fish before, what should they do to maximize their own experience when trying it out?
"What makes it nice is that these can be consumed right out of the tin. It's part of the food culture in places like Spain and Iberia, and because it is such high quality seafood all you really need is a fork! You can incorporate them into any recipe of choice, or add them to salads or pasta. We like to dress the fish with really good olive oil – it just adds more depth to whatever it is that you are eating.
"To me, just being able to sit outside and open two or three tins of fish, tear a fresh baguette with your hands and enjoy a glass of wine is just the best. Some of our diners will say, "Wow, I feel like I'm in Spain or Paris" since it's a very European way of eating but with a view of Sunset Blvd! "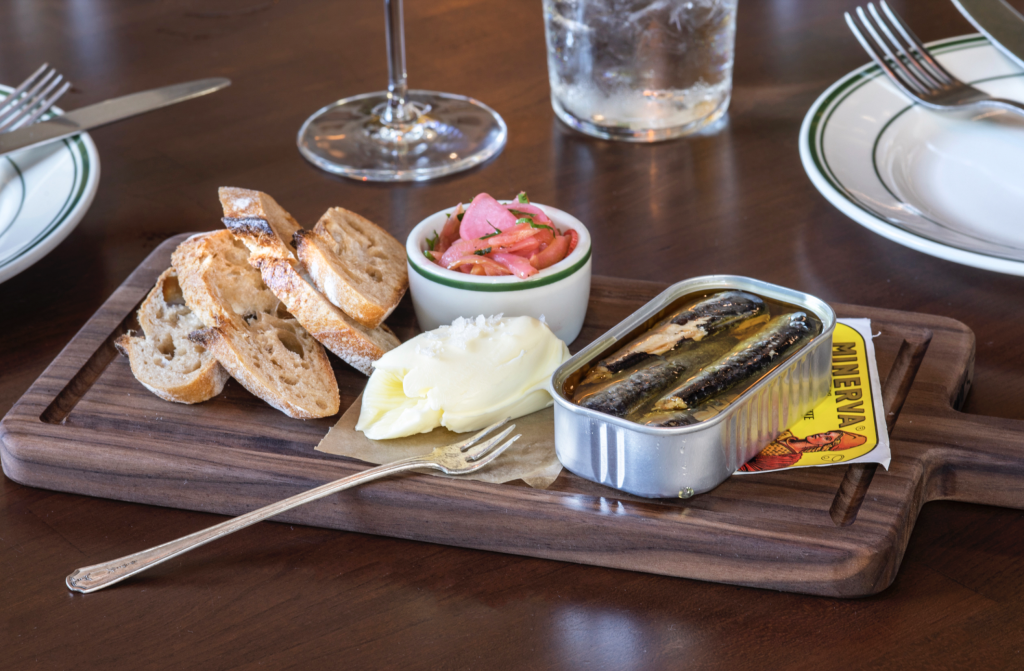 What would you describe your type of customer to be?
"Everyone who comes here is very open, trusting, and eager to experience what we have to offer. Tinned fish isn't isn't really new, in fact it has been around for quite awhile now. However – generally speaking – people in the U.S don't usually eat authentic Spanish sardines on a daily basis.
"If Bar Moruno had only one variety of tinned fish on our menu, it probably wouldn't sell very well. We have several strong selections in hopes that people will open the menu and see how serious we are about it. We also want to demystify the category and make people feel comfortable through our knowledge of the products and advice on how best to enjoy them."
LOCATION: 3705 Sunset Blvd, Los Angeles.
PHONE: (323) 546-0505
TIME: Check website for specific times.
Photo credits belong to Bar Maruno.