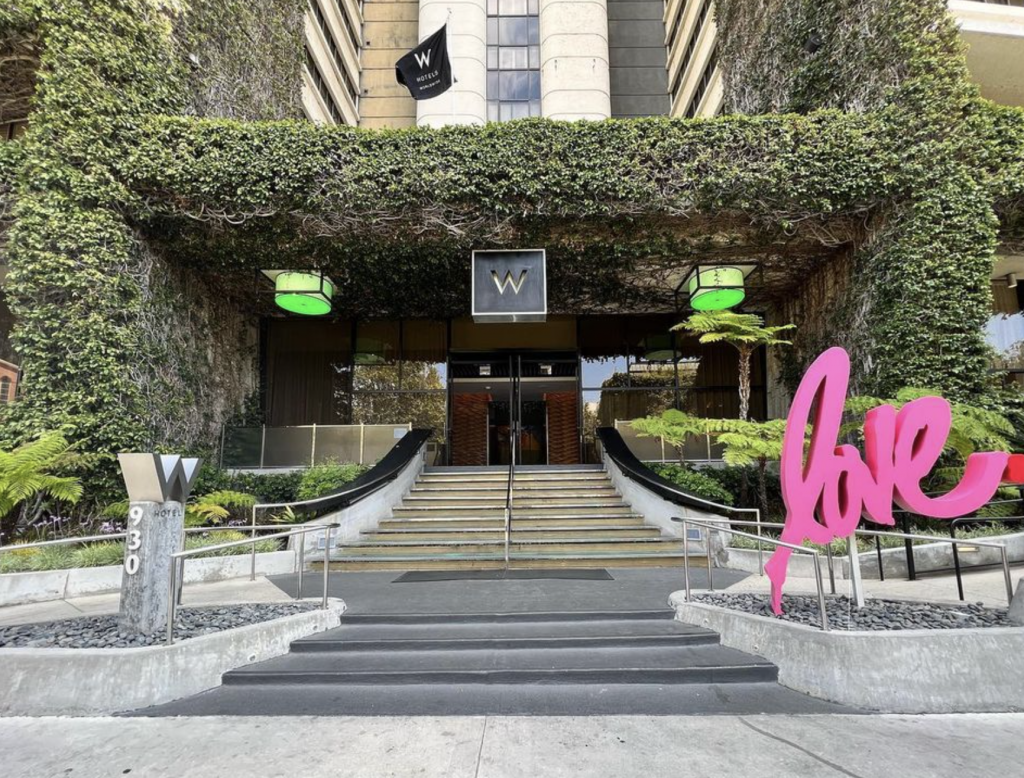 Ruben Rojas spreads Love in W Los Angeles
The W Los Angeles – West Beverly Hills is built like a sanctuary within the busy streets of Los Angeles. This hotel has two acres of landscape, offering 297 suites and more than 4,000 square feet of meeting space, plus know for their excellent customer service. So it wasn't a surprise to know that they collaborated with L.A-based artist, Ruben Rojas, who is known for his "LOVE" projects. This partnership with the iconic W Los Angeles – West Beverly Hills showcased an event called "Live Through Love." Here, he does more than just present his latest art pieces, he came with the vision to spread the word of love through his new podcast for everyone to hear.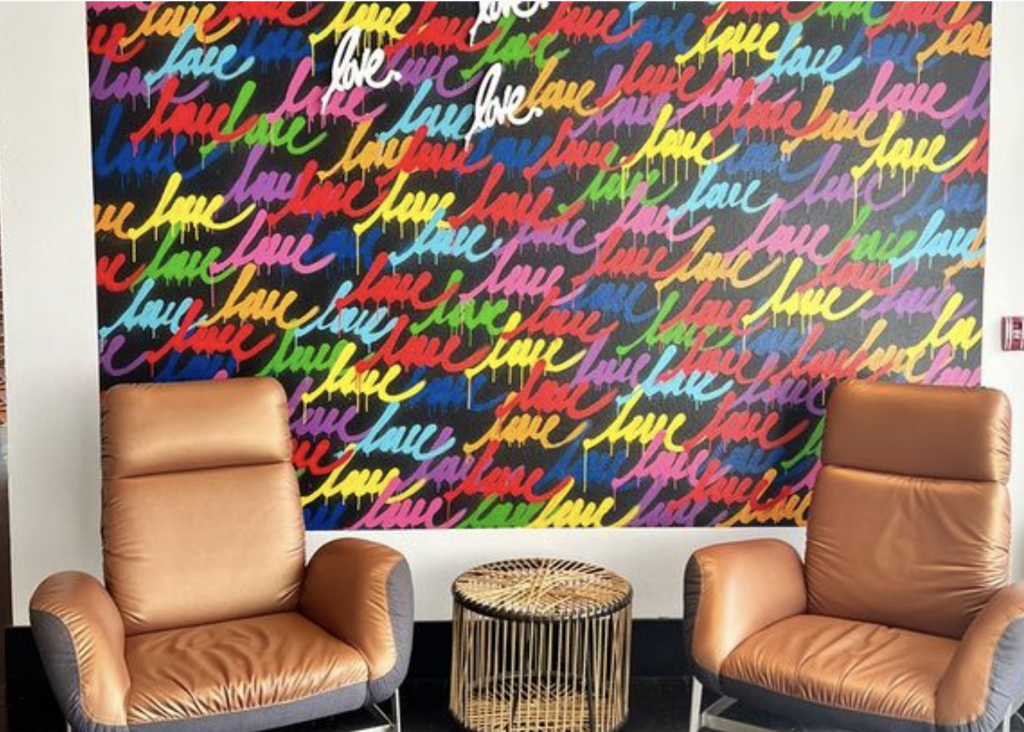 Many have shown up for this wonderful event, where it was an evening of art, drinks, and conversations about the ideas of love. People had the chance to interact with Ruben, who gave great insight to his overall process and ideas. The cherry on top was a gift from Ruben himself, which was a complimentary NFT that featured a custom "LOVE" skateboard that users can play with and move around within an "augmented reality," space. Even though Ruben is one of L.A's most prominent artists, his true strength is not only through visual aesthetics, but for his overall belief on optimism and collaboration, which really shines through with everything he touches.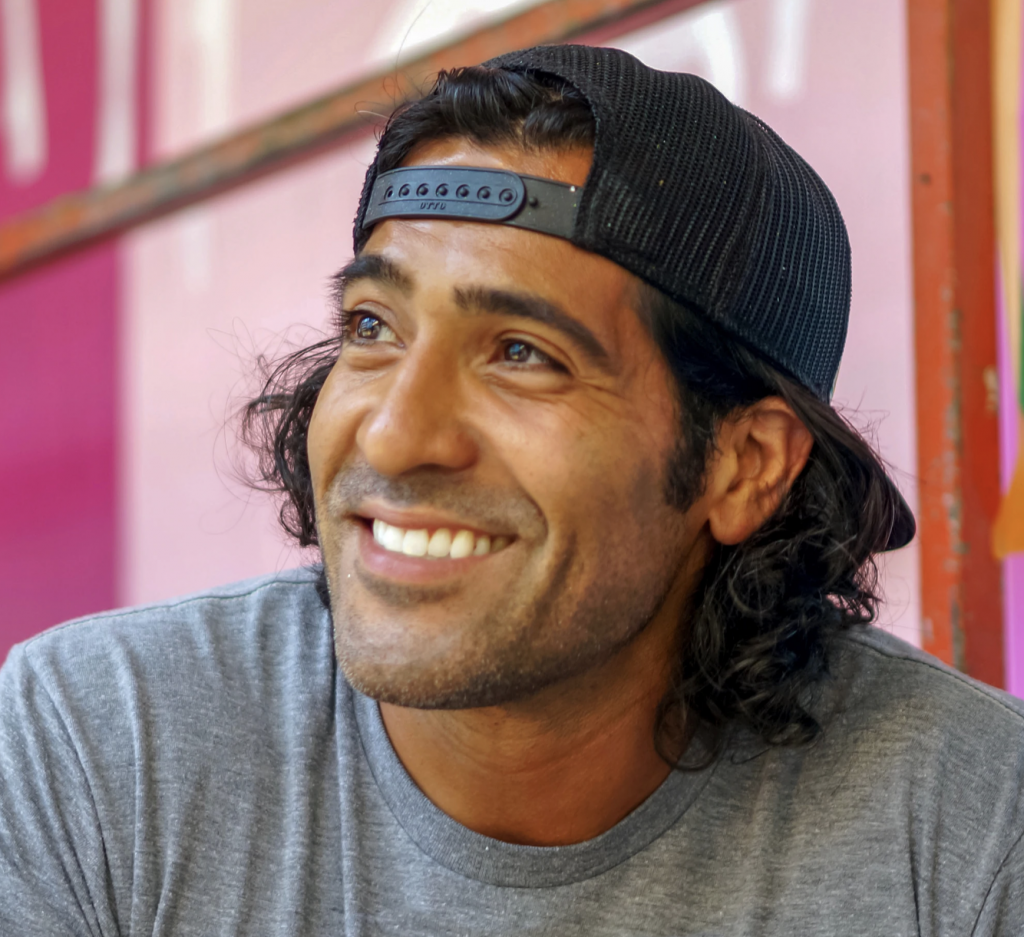 So for your next staycation or vacation (if you are coming from another state/country), come stay at the W Los Angeles – West Beverly Hills. Where you can immerse yourself in the many great services of this hotel, while having chance to "feel the love" from the latest artwork of Ruben Rojas.
930 Hilgard Avenue, Los Angeles
310.443.7879
Ruben Rojas' podcast "Live Through Love."
Photo courtesy of Equator Coffees