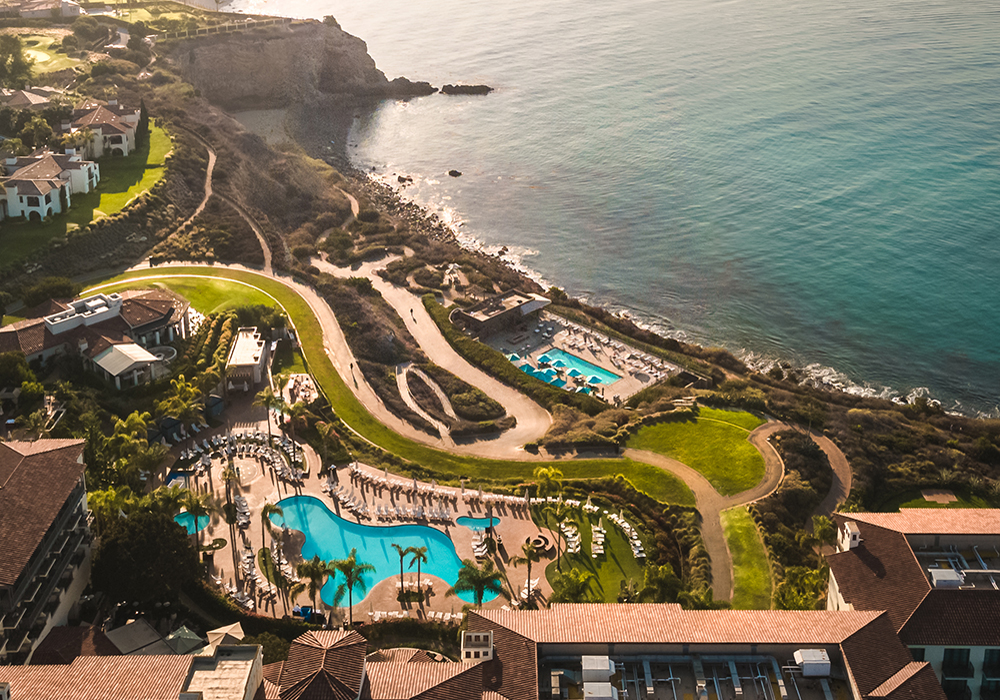 For twelve years, Terranea Resort has served as Southern California's hidden gem on the Palos Verdes Peninsula. Celebrated for its natural beauty and sweeping views of the Pacific Ocean, Terranea's 102-acres feature a wide range of offerings to rediscover. In addition to luxury accommodations, savor a variety of dining options for every palate, find your drive with a scenic round of golf at The Links, make a splash at our four pools, and balance both body and mind at our award-winning spa. Shining just as brightly as our sweeping oceanfront views is our commitment to providing all guests with an extraordinary experience.
Explore adventures on land and at sea, offering unparalleled access to explore its natural and idyllic environment. Get up close with local flora and fauna on coastal hikes, enjoy family fun with an archery experience, explore neighboring waters with guided kayaking, and discover marine life with our tide pooling excursions.
Whatever the inspiration for your getaway, join us for an unparalleled experience and an opportunity to rediscover yourselves, rediscover togetherness, and rediscover Terranea Resort.
Don't Miss: Experience tide pooling in a whole new way with our Kayak Tide Pool Adventure! You'll begin and end your tour with a robust paddle to reach sacred cove, an outstanding tide pool located approximately two miles to the east of the resort. After landing at sacred cove, spend an hour investigating the wildlife and natural formations before paddling back to Terranea's Beach Cove. Expect to see some wildlife along the way!
100 Terranea Way, Rancho Palos Verdes, 855.881.7591. terranea.com
Photo courtesy Terranea Resort