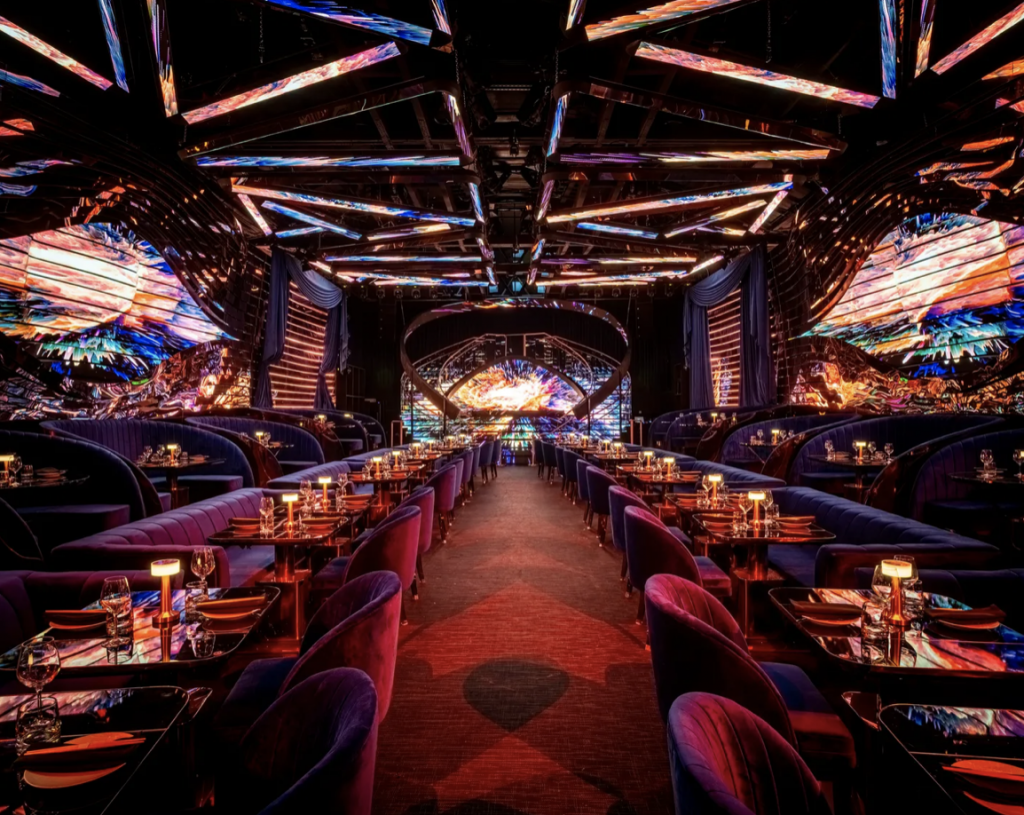 Miami vibes infused in the city of Los Angeles
Miami Beach has arrived to the city of Los Angeles. They took over the old BESO space in the boulevard of the stars, nestled on the corner of Ivar and Hollywood, where debuted the new elevated concept of supper club dining comes MainRo. Conceptualized by hospitality connoisseur Romain Zago, who created and designed the space reigns from Miami Beach's premier destinations Mynt Lounge and Myn-tu, MainRo takes a whole new approach to dining and entertainment. This new supper club ushers in a new era of nightlife by meticulously blending dining, cocktails and theater under one roof to make a night out one to remember at a single destination.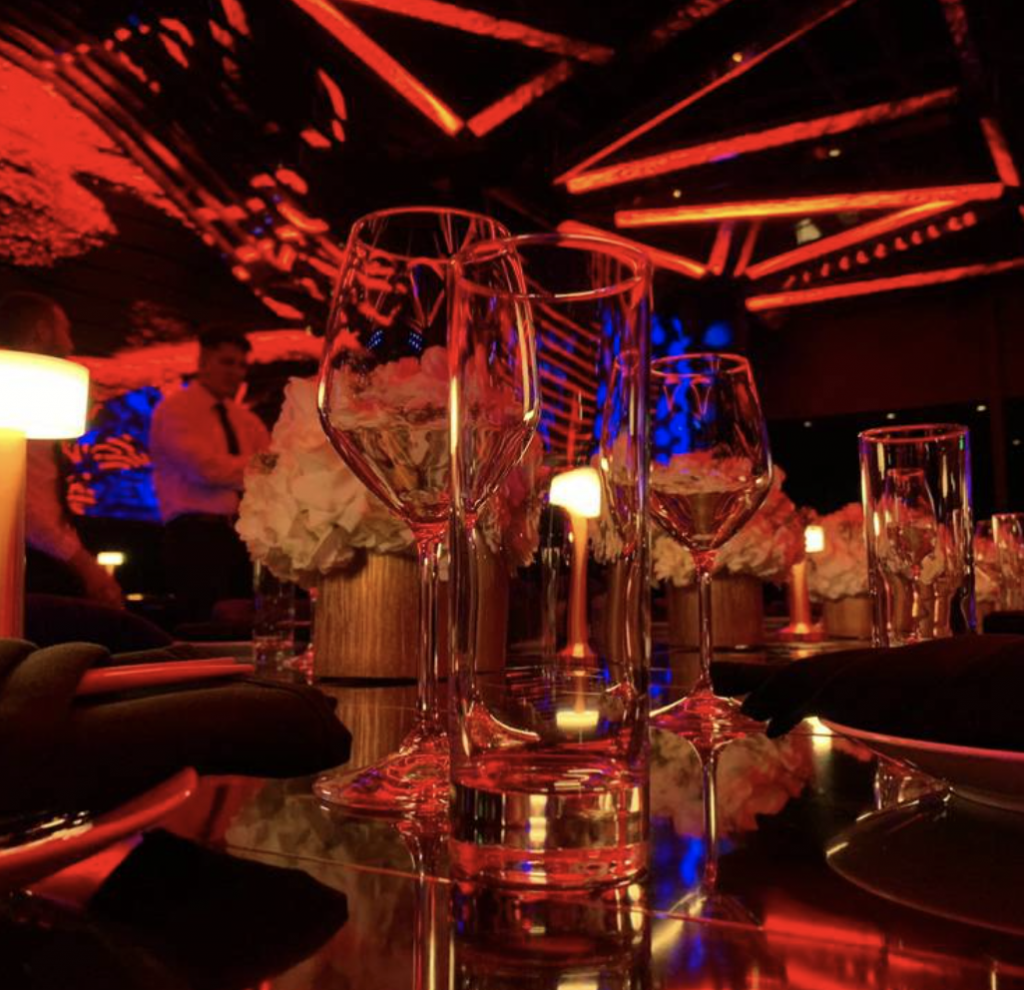 The lavish 7,500 square foot new contemporary space is constructed with an ultra-superior attention to detail. The sprawling space is adorned with 16 triangle-shaped chandeliers outfitted with ultra 4K digital mapped screens that move independently throughout the evening. Luxurious blue velvet booths and lounge seating embellish the supper club's furnishing tying into the club's artistic brainwave. Electronic dining tables decorate the space and quickly transition from dining to nightlife with just a touch. The walls of MainRo are accented with reflective paneling housing ultra 4K screens to create an awe-inspiring, fully immersive state of the art lighting and visuals paired with world-class dining and entertainment. The stage at MainRo takes front and center as Zago's masterpiece. A dual ornate staircase outfitted with the ultra 4K screens on every step illuminate the work-of-art that will have Las Vegas resident DJs flocking to Los Angeles to spin.
Of course the food in MainRo is spot on when it comes to its lavish interior: locally-sourced ingredients and imported premium meats blending bold French, Japanese and Vietnamese flavors that will fulfill the senses with arousing fragrances and crave-worthy fare. The shared-plate concept will offer a cache of starters, caviar, platters, soups, sushi, entrees, prime steaks, Japanese Wagyu and vegetarian dishes to create an array of options for every palate. Zago's personal favorite dishes are noted with an Ó on the menu including the crispy rice caviar, creamy rock shrimp, hamachi jalapeno, truffle wagyu bites, Colorado lamb rack and hot stone wagyu beef. However, the special vibes that we all get from MainRo is not about their delicious food and their variety of signature cocktails, but it is all about their immersive theatrical experience.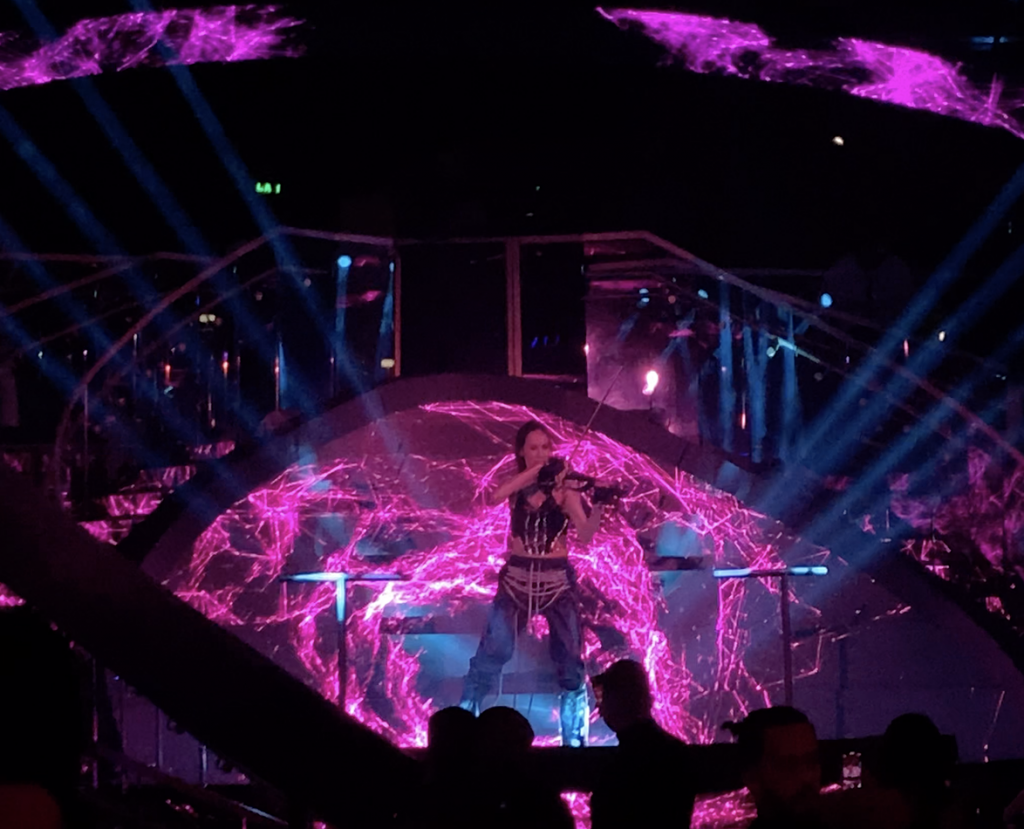 Guests will experience a show unlike any other, an artistic blend of live musical acts and performances throughout the evening, think interactive dance party with musical arrangements and DJ's performing beyond with what you think a normal DJ does. The music, the lights, the vibe, they all match MainRo's energy, a true testament to their overall goal as supper club. This place has exceeded expectations on creating such an immersive feel when it comes to their performances, as they have aerial dancers as well hanging above the ceilings while people eat and drink. As founder of MainRo Romain Zago said, "We are creating a modern and technological version of the Moulin Rouge, but the difference here at MainRo is you are the star and the show is happening in front, behind and may even be on top of you."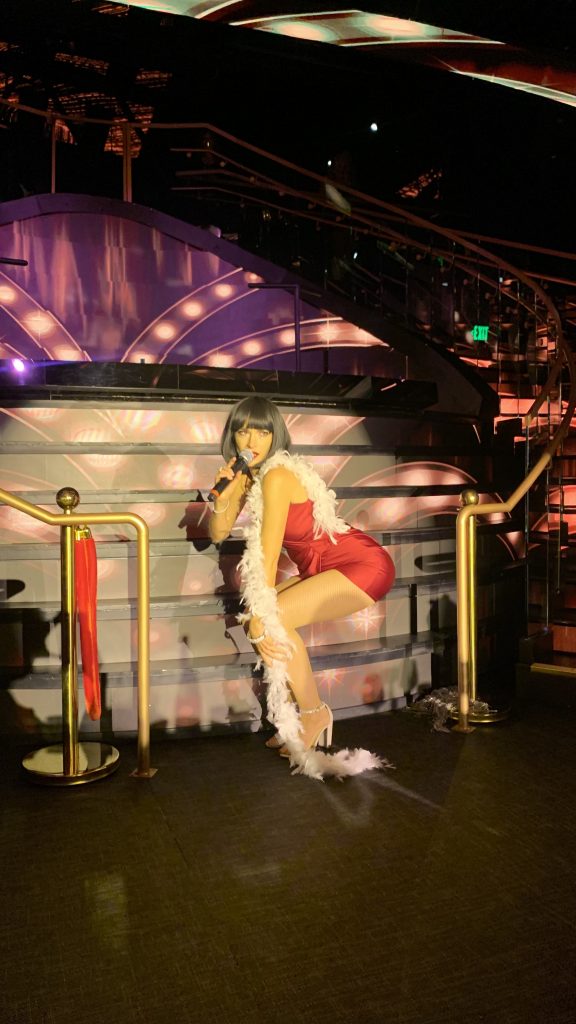 Seating for the supper club dinner will be available in multiple services from 6:30 to 8:30 p.m. followed by a second round of dinner and entertainment from 8:30 to 10:30 p.m.
6350 Hollywood Blvd, Los Angele
323.378.6778
Photo courtesy of MainRo