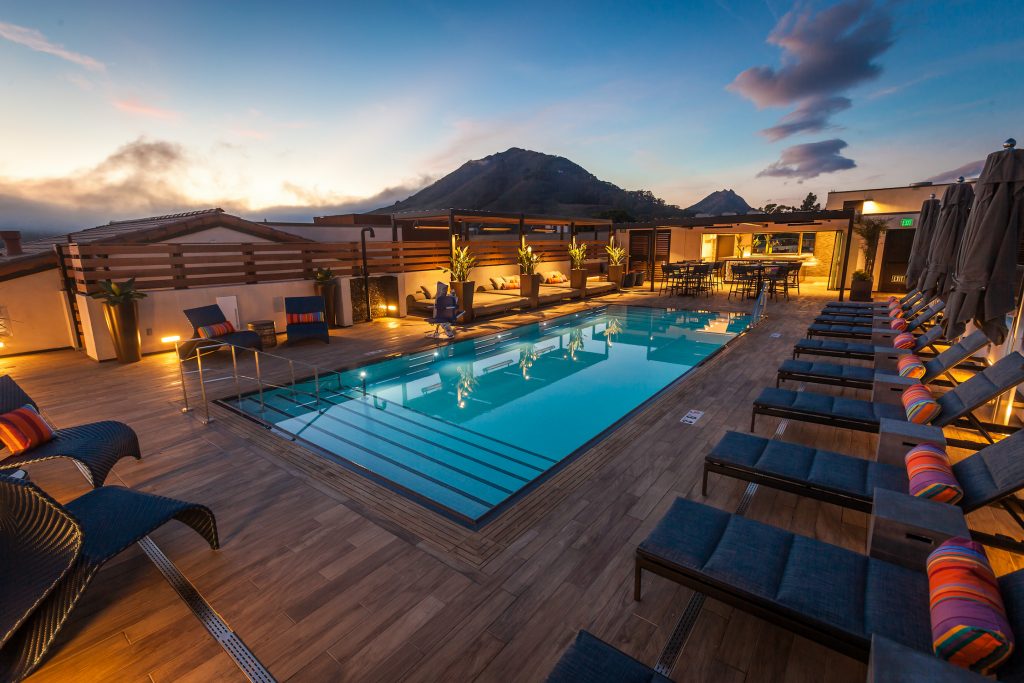 Chic new hotels transform the Central Coast city from drive-by to check-in
San Luis Obispo has always been at a crossroads—literally, at the intersection of California's Highway 1 and U.S. Highway 101. Best known as a college town, it's roughly halfway between San Francisco and Los Angeles; most travelers think of it as an offramp to and from Big Sur or wine country.
In fact, the city offers one of the state's most vibrant and walkable downtowns, full of eateries and drinkeries and hip upscale shopping, plus a Spanish mission for history buffs, galleries for art lovers and a renowned farmers market.
Now there are two new reasons to take that offramp … and a closer look: Hotel San Luis Obispo and Hotel Cerro, supercool luxury properties that opened within blocks, and months, of each other.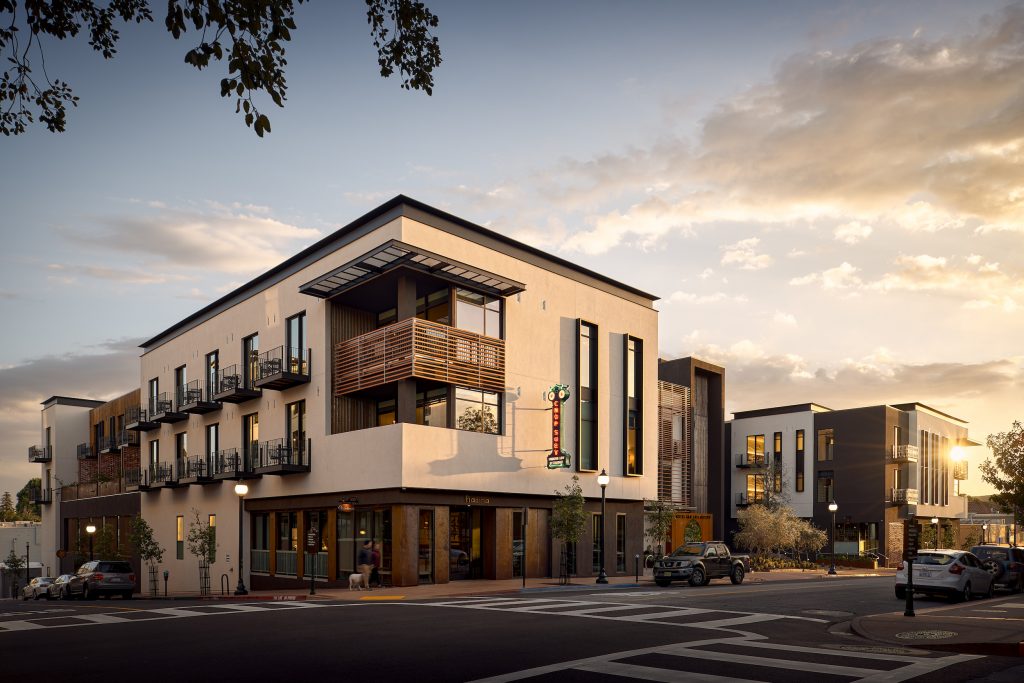 Hotel San Luis Obispo—almost universally referred to as Hotel SLO—opened in late 2019. It's steps from the Mission San Luis Obispo de Tolosa, which marks its 250th anniversary next year, in the heart of the city's historic Chinatown.
Chinese artistic and cultural elements can be seen throughout the hotel's architecture and design.
For starters, there's a neon "Chop Suey" sign on the side of the building. At the hotel entrance, a circular living wall suggests the moon gate passageways of classical Chinese gardens, and artist Matthew Picton's San Luis Obispo depicts the area's history with an assemblage of cut paper maps. The metal sheath on a glass bridge above a pedestrian walkway uses the cracked-ice pattern of Chinese window screens.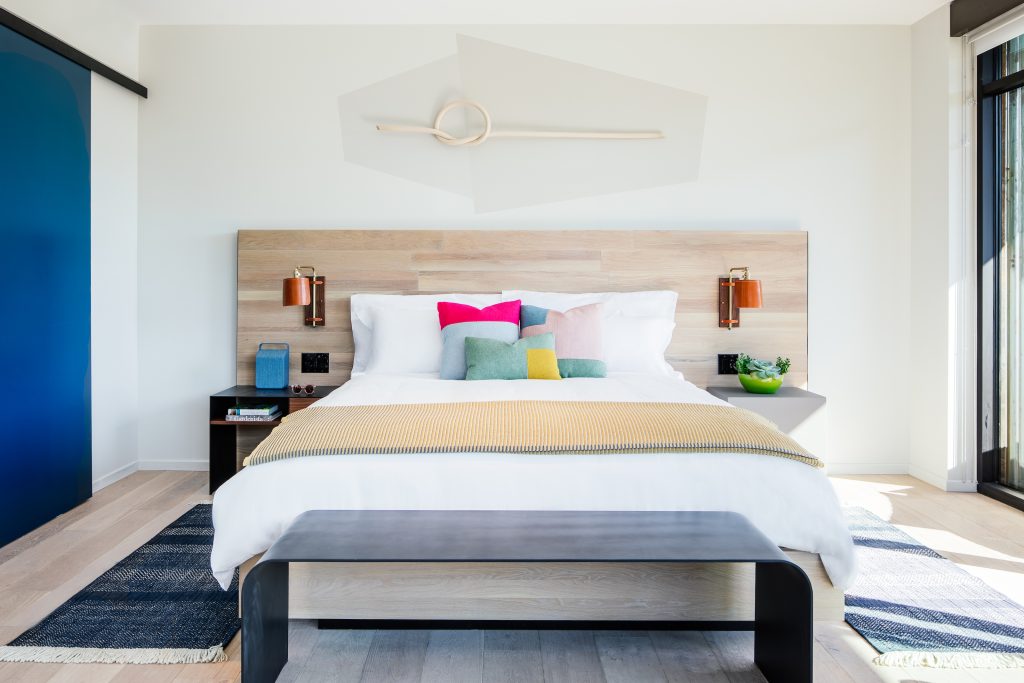 Reflecting the region's rugged ranch and coastal landscape, the hotel uses warm woods, terra cotta, Corten steel, succulents and heritage olives in a modern context. Nearly 80 rooms include suites, studio terraces and, featuring views of the gardens and surrounding peaks, 10 Tolosa Terrace rooms. It's managed by Piazza Hospitality, known for boutique properties Hotel Healdsburg, Harmon Guest House and h2hotel in Sonoma wine country.
Chef Ryan Fancher heads up two onsite restaurants: Piadina, offering farm-fresh Cal-Ital dishes, and Ox + Anchor, a contemporary take on the classic steakhouse.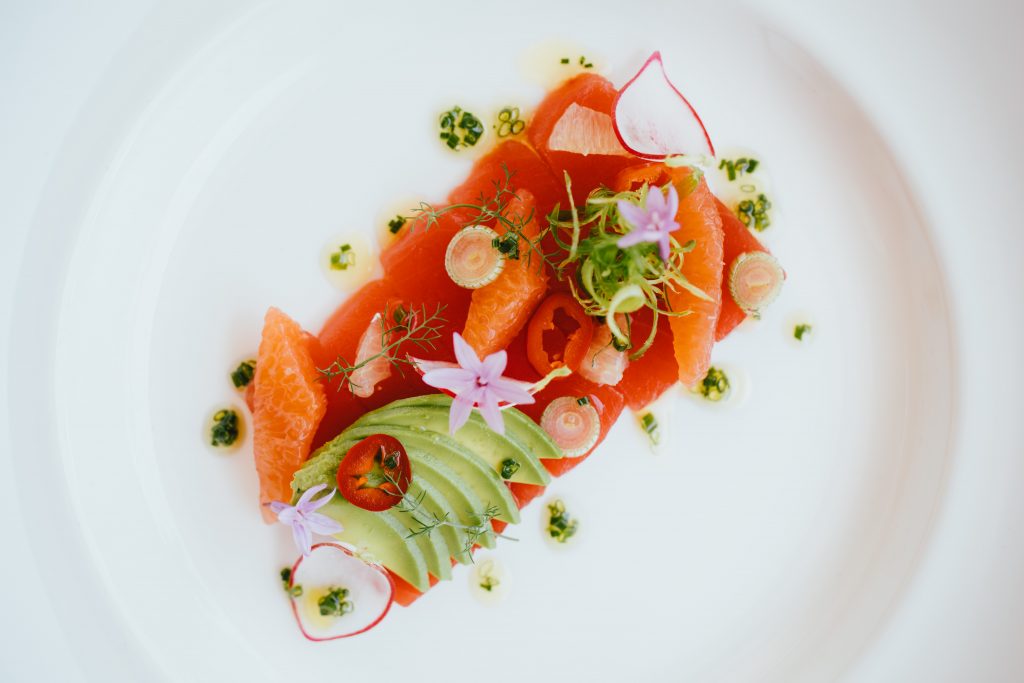 The Piadina lunch-dinner menu is actually served throughout the hotel: in the adjacent garden courtyard and S.Low lobby bar, and on the High Bar rooftop terrace, which has a bocce court and herb garden. Particularly memorable are pizzas such as one with blue cheese, Brussels sprouts, bacon and Bautista Farms lettuces. The 50-foot garden-terrace swimming pool has cocktail and food service, too.
Fine-dining destination Ox + Anchor—arguably the city's finest-dining destination—presents the local terroir both on the plate and in the glass, the latter Central Coast wines, of course. Consider Laura Chenel Chevre croquettes and Snake River Farms kobe flat-iron steak; start with a barrel-aged vieux carré cocktail.
The next morning, enjoy the Sol Spa—Sol is SLO sideways!—fitness center, yoga, guided hikes and complimentary bikes.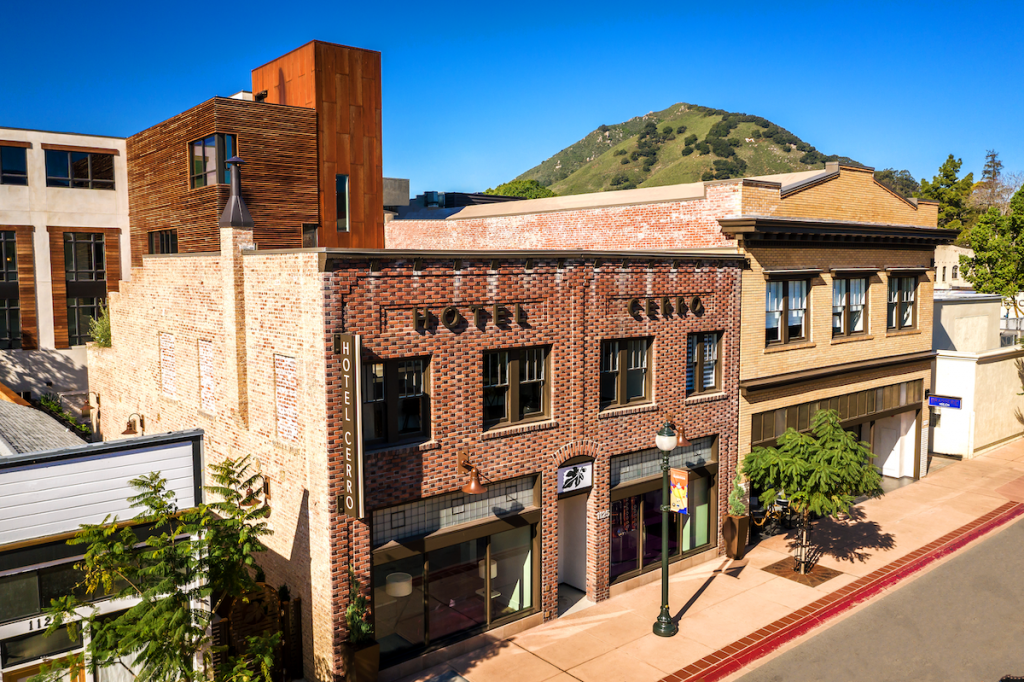 Hotel Cerro looks intimate from the street but its façade—two vintage brick storefronts—is deceiving: The property occupies almost an entire square block of downtown SLO. It has 65 rooms and suites and eight residences, not to mention a stunning rooftop pool.
Décor merges a contemporary aesthetic with Spanish Mission and 19th-century industrial influences. The hotel is filled with cool furnishings and provocative art.
Even before Hotel Cerro opened in early 2020, National Geographic Traveler named it one of the world's best new green hotels; eco-conscious details and amenities marry luxury and sustainability.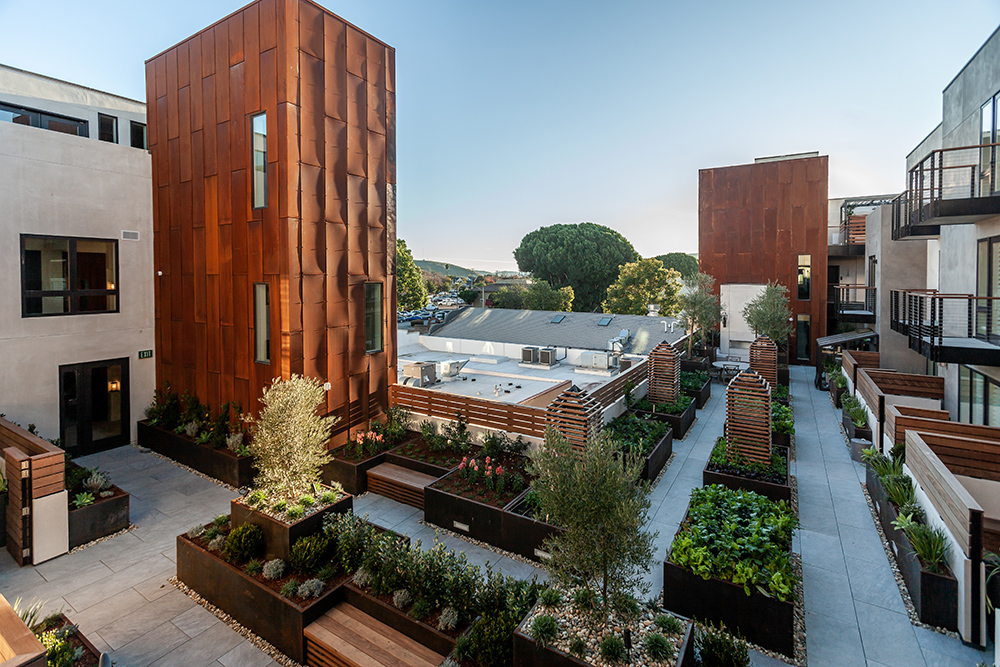 The raised-bed Edible Garden, on a second-floor terrace, is the heart of the property; its organic herbs and vegetables are destined for the hotel's Brasserie SLO. Guests are invited to forage, too, but most simply enjoy a glass of wine in the verdant space.
Inspired by a "head to tail, root to fruit" philosophy, Brasserie SLO presents modern Mediterranean dishes from its wood-burning oven and wood-fired grill. New takes on brasserie classics might include mussels in coconut poblano broth or the Butcher's Steak with bone-marrow butter and thyme fries. Using local botanicals and citrus oils, its onsite distillery produces spirits and liqueurs in its copper Holstein still for use in the restaurant's cocktails and desserts.
Behind the eatery's SLO focus is a SoCal pedigree. Kenny Seliger, opening chef at elevated Henry's in Huntington Beach, launched the restaurant before departing to open his own place in Paso Robles. Chef Vartan Abgaryan—of acclaimed 71Above and Yours Truly in Los Angeles, now at new A Crystal Cove in Newport Beach—was guest chef for the summer. New chef Derek Brooks, most recently at Nashville's Hermitage Hotel, helmed Pelican Grill in Newport Coast for six years.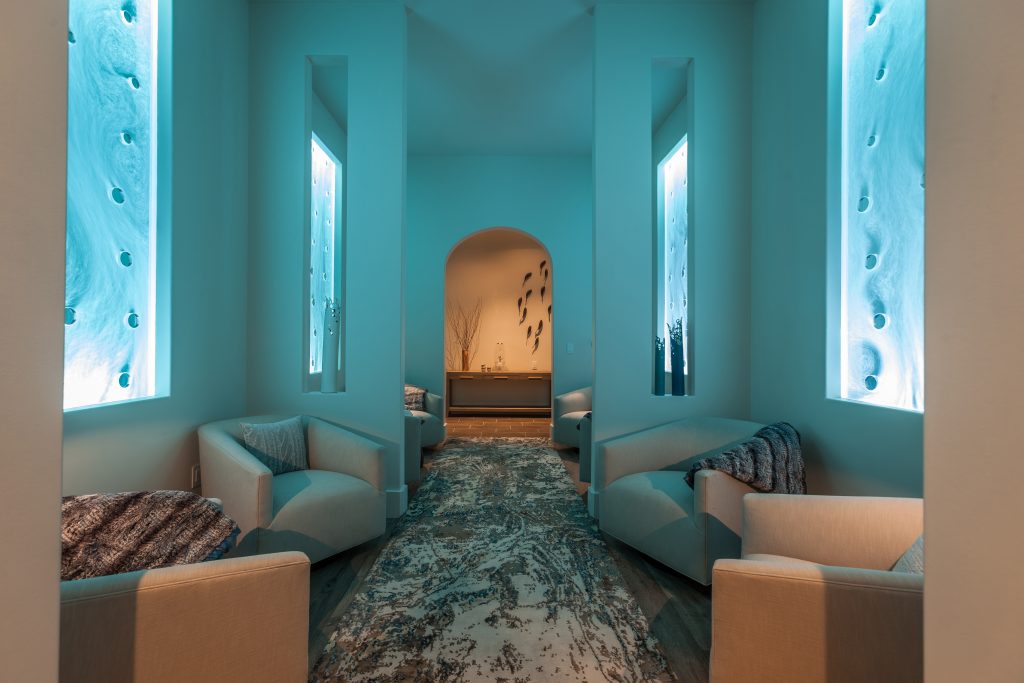 Opening soon, the Sweet Life of Pie will serve pies and tarts. The rooftop pool deck has its own dedicated bar and pantry; the fitness center is adjacent.
Many treatments at gorgeous Spa Cerro sound colorful, e.g., the blue poppy organic enzyme, organic almond orange body polish, and organic French green clay and seaweed wrap. There's even a chromotherapy cascade.
Other amenities include complimentary gigabite fiber-optic Wi-Fi throughout the property and bicycles.
•
Bike paths and nearby trails are among the draws at both hotels. The coast, less than 15 minutes away, invites surfing, kayaking, fishing, sailing and sunbathing. There are 30 wineries in the San Luis Obispo area and 200 in Paso Robles, a half hour to the north. Hearst Castle is an hour toward Big Sur.
In his book Thrive: Finding Happiness the Blue Zones Way, best-selling author Dan Buettner named San Luis Obispo the "happiest place in America." SLO down, check in and check it out.
Hotel Cerro, 1125 Garden St., San Luis Obispo, 805.548.1000, hotelcerro.com. Hotel San Luis Obispo, 877 Palm St., San Luis Obispo, 805.235.0700, hotel-slo.com
Photo credits from top: Courtesy Hotel Cerro; courtesy Hotel SLO (3); courtesy Hotel Cerro (3)