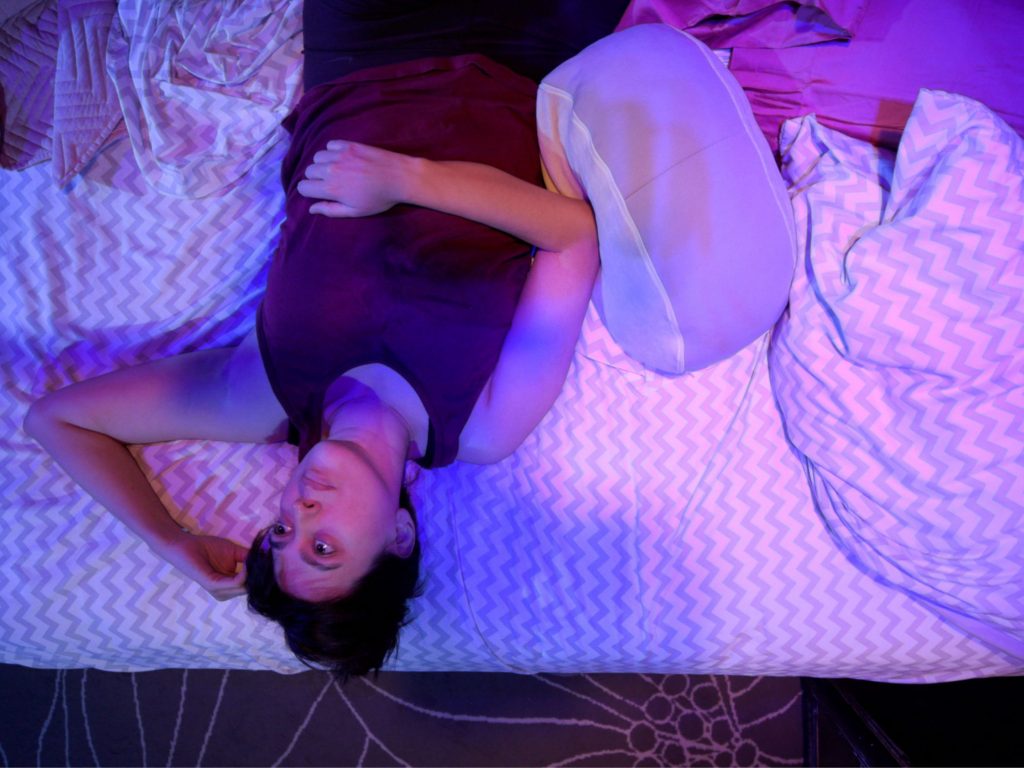 The Program: Look forward to these April virtual and streaming opportunities that inspires innovative programs.
If you're new to our website or haven't see previous editions, The Program is a regular blog series that offers a curated listing of the most influential Southern California arts partners and their forward-facing vision for the four O's: online, outdoors, outreach—and everyone's ultimate goal—onstage!
Note: Though hours and formats are updated regularly, they can change without notice; best to confirm at venue websites.
April
Chance Theater
The Story of My Life
Through May 31. Chance Theater kick's off its 23rd season with the Drama Desk Award-nominated musical The Story of My Life—a tribute to the power of friendship and the people that change our lives forever. Music and lyrics by Neil Bertram is deeply moving and the performance both funny and profound. Mature themes and language. Bette Aitken Theater Arts Center, 5522 E. La Palma Ave., Anaheim, 888.455.4212. chancetheater.com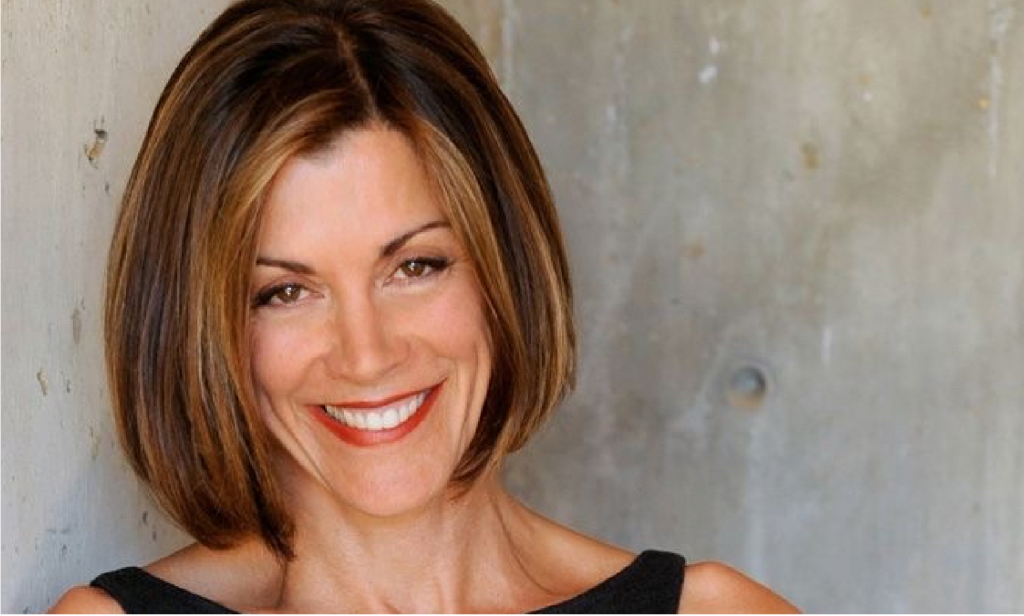 Laguna Playhouse
Sitting and Talking
April 16-May 2. Dan Lauria (The Wonder Years) and Wendie Malick (Just Shoot Me) reunite in the premiere of Sitting and Talking, a heartwarming play about love and companionship written by Lia Romeo specifically for the Zoom platform. Special 'talk-back' with the cast on April 18, 5:30 p.m. Streaming on-demand. $20. lagunaplayhouse.com
San Diego Opera
The Barber of Seville
April 25, 27, 30 and May 1. Catch the French comedic play at the Drive-In format opera. Barber by day, matchmaker by night, Figaro (David Pershall) puts his wiles to work as he aids Count Almaviva in wooing the beautiful Rosina (Emily Fons). She's such a catch that her disreputable guardian Dr. Bartolo keeps her under lock and key with the intent of marrying her himself. But no challenge is too great for Figaro and with hilarious pranks, mistaken identities, and general tomfoolery at every turn, we'll find out which marriage is made in heaven! Sung in Italian with projected English translations. Post Opera Talk-Back after show. Pechanga Arena San Diego Lot, 3500 Sports Arena Blvd., San Diego. 6:40 p.m. Starting $200 per car. sdopera.org
LA Phil
Unfinished
April 30. Gustavo Dudamel leads the LA Phil in Schubert's much celebrated—but incomplete—Eighth Symphony and discusses the joys and mysteries of famous artworks that were never finished by their creators. laphil.com
Salastina
Happy Hour No. 54: Elliot Goldenthal
April 27. American composer Elliot Goldenthal, a student of Aaron Copland and John Corigliano, is best known for his distinctive style and ability to blend various musical styles and techniques in original and inventive ways. He is has composed for contemporary classical music and film and theatrical scores and has been awarded the Academy Award for Best Original Score in 2002 for his score to the motion picture Frida. 6 p.m. Free. salastina.org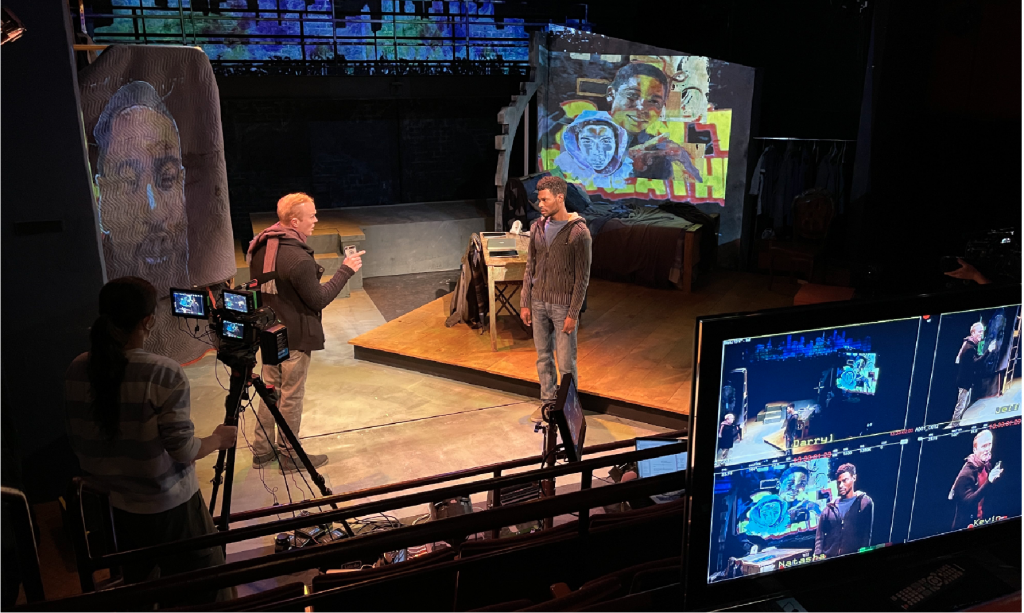 The Road Theatre Company
This Bitter Earth
Through April 30. Opening the 2021 season is the live recorded performance of This Bitter Earth, a play of love and loss during the age of the Black Lives Matter movement. Written by Harrison David Rivers and directed by Gregg T. Daniel, This Bitter Earth takes a look into the life of a couple as they face the issues of race and class and the bravery it takes to love out loud. $25 per household. roadtheatre.org
CAP UCLA
She is Called: Dear Stranger
April 24. CAP UCLA presents the the Brooklyn Youth Chorus' She is Called: Dear Stranger in an online prerecorded event. The Brooklyn Youth Chorus collaborated with theater artists to remix works by celebrated composers into poetic, handwritten letters by chorus members themselves. The project offers a meaningful, at-home experience of a youth chorus's voices and perspectives on personhood, community, and connection. 3 p.m. Free. cap.ucla.edu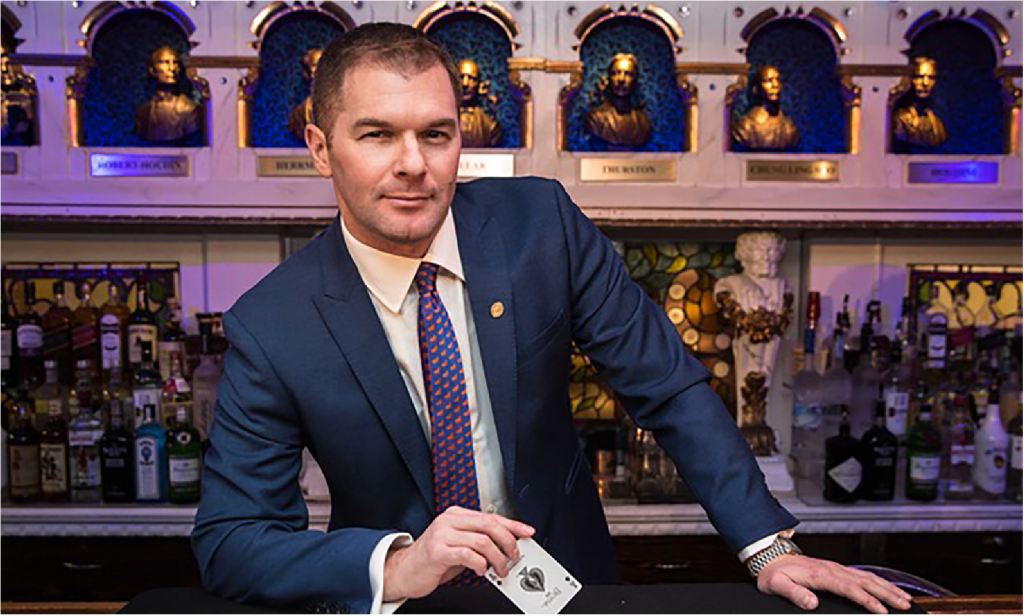 Laguna Playhouse
Michael Gutenplan
April 24. For one-night only, master magician, mentalist and third-generation psychic Michael Gutenplan performs direct from the Magic Castle in Hollywood via Zoom. This interactive show is a one-of-a kind experience that the entire family can enjoy. 7:30 p.m. $30 per household. lagunaplayhouse.com
CAP UCLA
Plastic Bag Store: The Film
April 22. CAP UCLA presents the world premiere of the filmed experience of Robin Frohardt's Plastic Bag Store: The Film—an immersive puppet-theater piece. The film takes place in a storefront retail space and it employs inventive puppetry, humor, craft and a critical lens to explore how the hordes of plastic waste might be interpreted by future generations. Take a closer look at our culture of consumption and convenience—specifically single-use plastics (thousands of original, hand-sculpted items in an endless flux of packaging, all discarded). 7 p.m. Free. cap.ucla.edu
Salastina
Happy Hour No. 53: Richard Einhorn, Composer
April 20. Join Salastina for an hour of live music, spirited conversation and interaction with Richard Einhorn who is one of a small handful of composers who not only reaches a large, world-wide audience, but whose music receives widespread critical praise for its integrity, emotional depth, and craft. Richard's Voices of Light, described as an "opera with silent film," has been hailed as "a great masterpiece of contemporary music" and "a work of meticulous genius." The piece has been performed over 230 times. 6-7 p.m. Free. salastina.org
Coronado Playhouse
Harlem Duet, A Rhapsodic Blues Tragedy
Through April 18. Harlem Duet recounts the story of Othello and his first wife as told through three couples during the era of Black American Experience. Set in contemporary Harlem at the corner of Martin Luther King and Malcolm X Boulevards, the tale toes the line of racial identity, sexual politics and mental illness in the black community. Streaming on demand. $25. coronadoplayhouse.org | Add to Calendar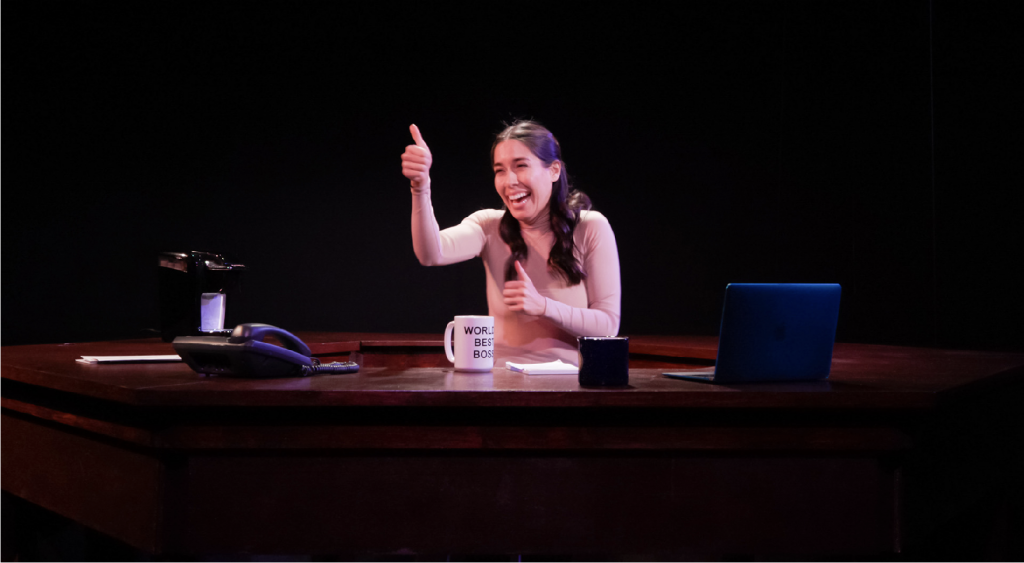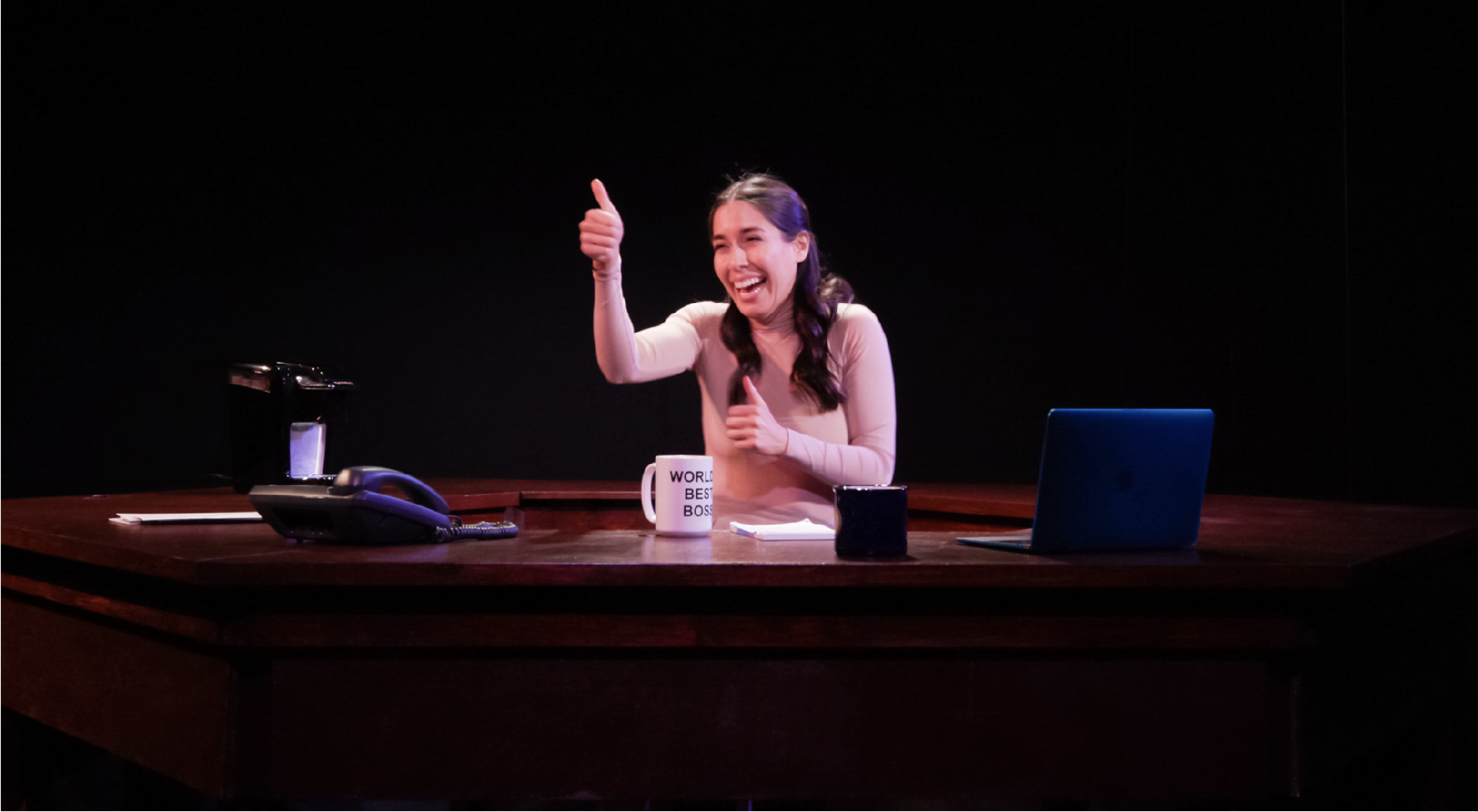 IAMA Theatre
Anyone But Me
Through April 18. Anyone But Me is a solo comedy written, performed and directed by members of IAMA Theatre Company and filmed live at L.A.'s Pico Playhouse. Sheila Carrasco makes a fiercely funny performance of women struggling with her self-identity. From the local grocery clerk, to a teenage girl, to that lady from the cult—each individual is wanting to be someone they are not—someone better; someone stronger. Streaming on demand. $15-$20. iamatheatre.com | Add to Calendar
IAMA Theatre
The Oxy Complex
Through April 18. Set during the 500th day of quarantine, Anna LaMadrid's The Oxy Complex is a dark comedy exploring love, sex, loneliness, trauma and the hormone that affects it all—Oxytocin, also known as "the cuddle" or "love" hormone. Streaming on Demand. $15-$20. iamatheatre.com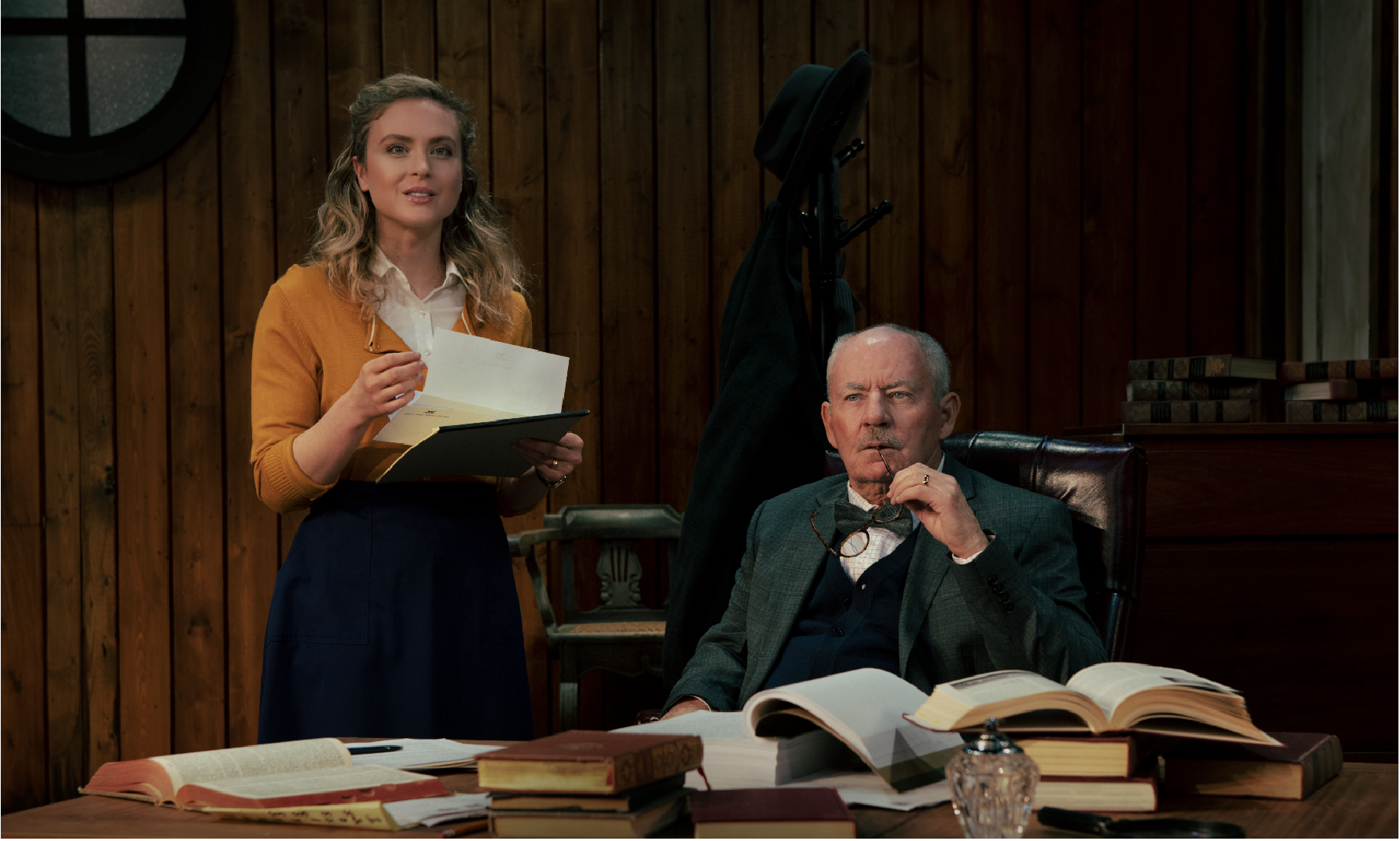 North Coast Repertory Theatre
Trying
Through April 18. Based on playwright Joanna McCleland Glass' experience as an assistant to famed attorney general and chief judge at Nuremberg, Francis Biddle, during the final year of his life and their different personalities struggling to make sense of one another. It is a respectful snapshot of American history told with humor, compassion and insight. It is a powerful and moving journey especially in these divided times. Streaming on demand. $35-$54. northcoastrep.org | Add to Calendar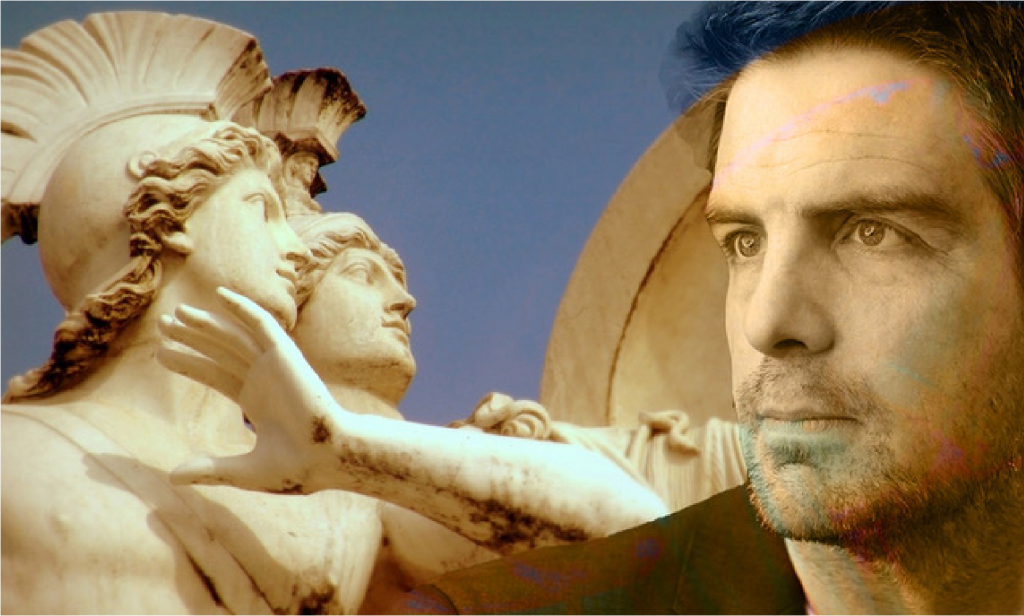 Ensemble Theatre Company
An Iliad Live at the New Vic
April 15-18. One actor, one musician and 90 minutes live! An Iliad is a lively updated telling of Homer's classic tale of the Trojan War. As a traveling storyteller, John Tufts uses poetry, music, humor, and poignant accounts of war to share the experience from the perspective of a fighting Greek soldier and a poet, a tale he is fated to tell throughout time. $30 etcsb.org
Pasadena Symphony and POPS
Mendelssohn & Tchaikovsky
April 17. Simone Porter performs Mendelssohn's romantic "Violin Concerto" in recital. A string sextet of virtuosos from the Pasadena Symphony will perform Tchaikovsky's "Souvenir de Florence," a chamber music masterpiece. This free live stream event also includes Insights with music director David Lockington, behind the music stories, musician interviews and more. Stream available through April 19. 4 p.m. pasadenasymphony-pops.org
LA Phil
Grand Pianola Music
April 16. Tune into LA Phil's Season 2 of Sound/Stage and listen to music that began as John Adam's dreams of California coastlines and highways now soars at the Hollywood Bowl. laphil.com
The Music Center
42nd Annual Very Special Arts Festival Goes Virtual
April 16. Usually a private event for K–12 schools located throughout Los Angeles County, the online offering now gives the public a first-ever opportunity to participate and join the celebration. View hundreds of visual artworks created by students based on this year's theme, "Seeds of Kindness," in a virtual gallery. The virtual festival will also include six visual and performing arts participatory workshops led by professional artists. Streaming. 10-11 a.m. Free. musiccenter.org
CAP UCLA
DakhaBrakha
April 15. Ukrainian "ethno chaos" band, DakhaBrakha, is a quartet from Kyiv, Ukraine whose soul sound combines Ukranian folk music and rhythms of the surrounding world. The name DakhaBrakha means "give/take" and it reflects the bands resilience and philosophy. Accompanied by Indian, Arabic, African and Russian traditional instrumentation, the quartet's astonishingly powerful and uncompromising vocal range creates a sound rooted in Ukrainian culture and ethos. 7 p.m. Free. cap.ucla.edu
Violins of Hope Los Angeles
Orchestra of Exiles
April 15. Violins of Hope hosts a special virtual screening of Orchestra of Exiles, a film about the artistic and humanitarian missions of Polish violinist Bronislaw Huberman. The documentary about the founder of the Palestine Symphony Orchestra that became the Israel Philharmonic Orchestra includes an interview with Amnon Weinstein, founder of Violins of Hope and director/producer/writer Josh Aronson. $18 per household. 7 p.m. RSVP | violinsofhopelosangeles.org
Salastina
Happy Hour No. 52: Nathalie Joachim, Flute
April 13. Join Salastina for an hour of live music, spirited conversation and interaction with Grammy-nominated flutist, composer and vocalist. Nathalie Joachim, a Brooklyn-born Haitian-American, has a powerful voice that crosses cultures. She is co-founder of the critically acclaimed urban art pop duo, Flutronix, and comfortably navigates everything from classical to indie-rock. 6 p.m. Free. salastina.org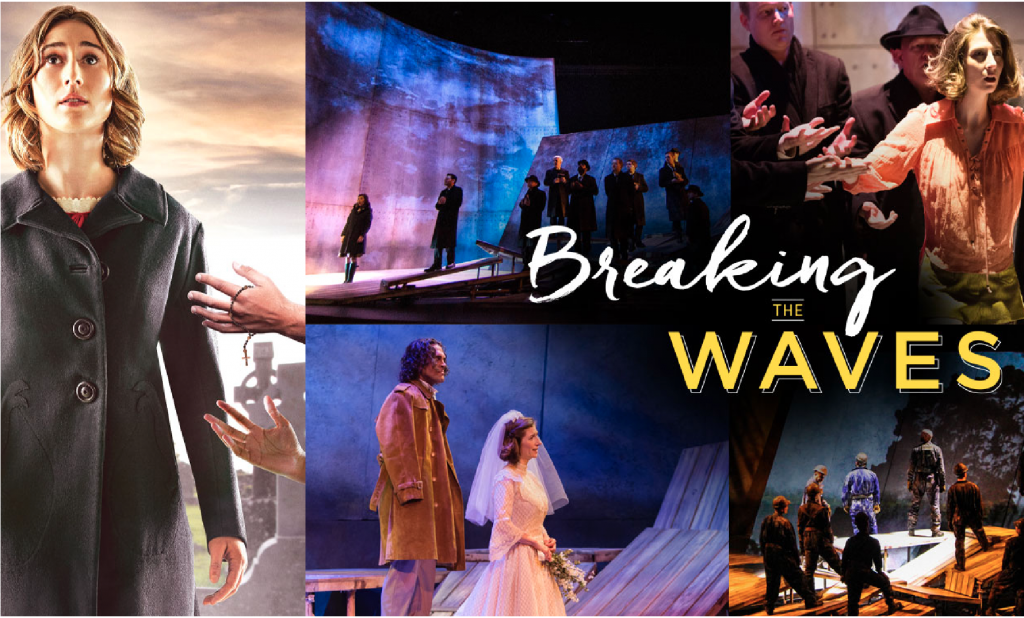 LA Opera
Breaking the Waves
Through April 12. Previously scheduled to open on the Dorothy Chandler Pavilion in March, composer Missy Mazzoli and librettist Royce Vavrek's Breaking the Waves is being presented by LA Opera in cooperation with Opera Philadelphia. Hailed by Opera News as "among the best 21st-century American operas yet produced," the opera is a faithful adaption of Lars von Trier's extraordinary 1996 film. Streaming free. laopera.org
Hammer Museum
F*ck White Supremacy, Let's Get Free
April 11. The Hammer Museum has teamed up with artist and Black Lives Matter co-founder Patrisse Cullors to present a global online dance party to unify people through art and activism. F*ck White Supremacy, Let's Get Free counters the ways this past year has impacted one's ability to fight back and promotes healing through movement and dance. Noon-6 p.m. hammer.ucla.edu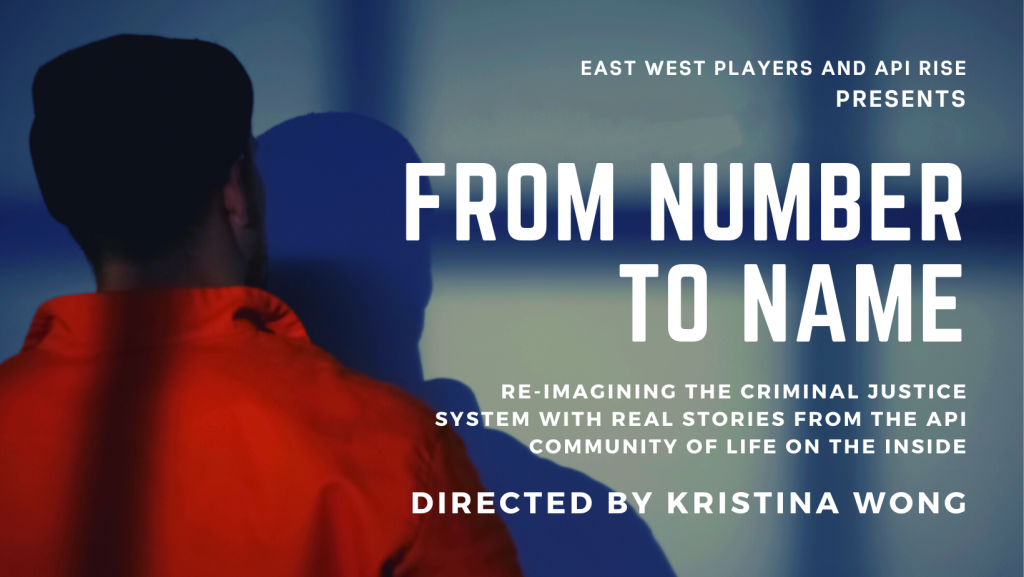 East West Players
From Number to Name
April 10-11. Kristina Wong (Kristina Wong For Public Office), artist and activist, directs a new work that takes audiences on a journey through the experience of formerly incarcerated Asian Americans and those in the API community. From Number to Name challenges audiences to reflect on the criminal justice system and imagine its future. Presented by API Rise, a non profit organization that seeks to empower the Asian, Native Hawaiian and Pacific Islander American communities and specifically those individuals who have been impacted by the criminal justice system. 5 p.m. eastwestplayers.org
CAP UCLA
Monica Bill Barnes & Company Keep Moving
April 6-11. Monica Bill Barnes and Robbie Saenz de Viteri collaborated with sixteen dancers from New York City's Hunter College to create an online collection. Keep Moving includes choreography and interviews from the cancelled premier of The Running Show and offers insight into the dancers' stories and how they are preserving their identity as artists amidst the pandemic which have shuttered studios and theaters. Keep Moving is an interactive experience that tries to answer the question of how a dancer finds a way forward while live performance is on pause. cap.ucla.edu
Colburn School
Eric Byers and Kevin Kwan Loucks
April 10. On the heels of recording their album this past fall, Colburn School alumnus Eric Byers (Cello) and Kevin Kwan Loucks (piano) will perform selections from their forthcoming release, Retrouvé: Rediscovering the Past, as well as a selection from Arvo Part. 7 p.m. Free. colburnschool.edu
Colburn School
Violist Nokuthula Ngwenyama
April 9. Violist Nokuthula Ngwenyama leads Colburn School's Master Class followed by a Q&A hosted by Paul Coletti. Each year, distinguished performing and teaching artists work with students in master classes, offering a rare glimpse into the artistic, creative, and learning processes between performing artists of the highest caliber and students on the cusp of professional careers. 4 p.m. Free. colburnschool.edu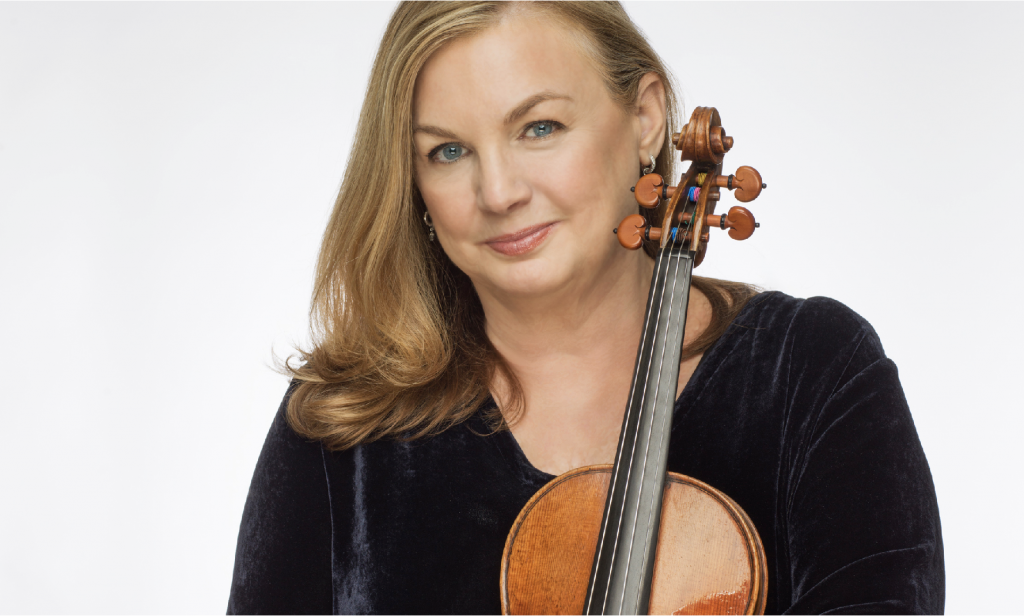 Los Angeles Chamber Orchestra
Close Quarters
April 9. See concertmaster Margaret Batjer in 'Close Quarters' leading a performance of Beethoven's "Serioso" string quartet in F minor, arranged for string ensemble by Mahler. Batjer, violinist and leader, has been concertmaster of the Los Angeles Chamber Orchestra since 1998. Pre-concert conversation 5:30 p.m., Premiere 6:30 p.m. Streaming on-demand following premiere. Free. laco.org/close-quarters
The Old Globe
The Poet's Tree
April 6. Gill Sotu hosts The Poet's Tree with award-winning actor, educator, poet and beatboxer Joshua Silverstein. Join Silverstein for a conversation and live performance. The Poet's Tree is a new program that takes a deep dive into the world of modern poetry, compelling stories and the power of the spoken word. 5:30-6:30 p.m. theoldglobe.org
LA Phil
Easter Sunrise at the Hollywood Bowl
April 4. A hundred years ago, the Hollywood Bowl hosted its first-ever concert: an Easter sunrise service. Celebrate the occasion with soprano Nadine Sierra in Mozart, gospel duo Mary Mary, and the Los Angeles Philharmonic. Launching on Season 2 of Sound/Stage. laphil.com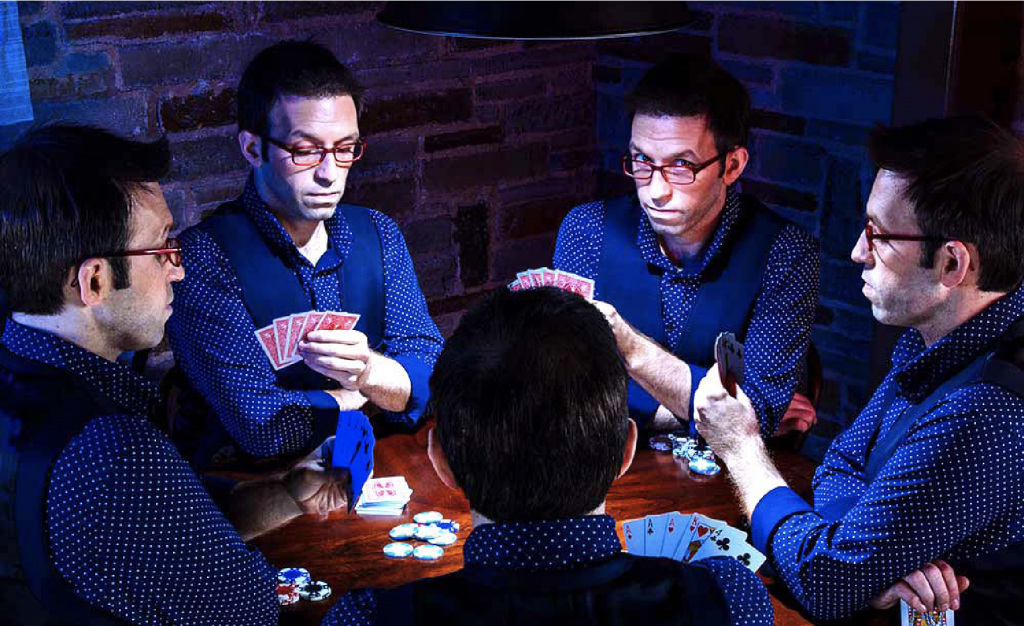 Geffen Playhouse
The Future
Through April 4. Extended by popular demand, Helder Guimaraes (who brought the sold-out run of The Present), once again amazes audiences with his brand of illusions, storytelling and magic in the comfort of your home. This interactive at-home show has audiences deciding the versions of events they wish to see. Take the journey with Guimaraes as he unfolds a mystery along the way. $95. geffenplayhouse.org | Add to Calendar
Salastina
Happy Hour No. 50: Charles Overton, Harp
March 30. Charles Overton is a Boston-based harpist and performer of classical, jazz and world music. Recent engagements include an appearance at Scullers Jazz Club with his jazz ensemble: the Charles Overton Group, regular performances with the Boston Philharmonic, an appearance as a featured artist at the Dutch Harp Festival, as well as a tour of Spain performing Ginastera's Harp Concerto. 6 p.m. Free. salastina.org

Ongoing
CAP UCLA
Ellen Reid Soundwalk
Ongoing. Soundwalk is an "ear-oriented art event" with an emphasis on listening to the environment of Griffith Park conceived by Pulitzer Prize-winning composer Ellen Reid has worked on opera, film scores, orchestral works and sound installations. This GPS-enabled work of art, uses music to illuminate the surrounding environment with the help of an app. ellenreidsoundwalk.com | cap.ucla.edu


Moving Arts Theatre Company
Isolation Inn
Ongoing. Six LA-based writers created a 9-episode Zoom series that incorporates the medium as if it is one of the characters in the story. The result of their collaboration is a smart and wickedly funny story about nine essential workers who decided to isolate together during the lockdown of 2020. Stay for the live Zoom chat with cast and crew after the show. Streaming live on Sundays. 2 p.m. Pay what you can. RSVP | movingarts.org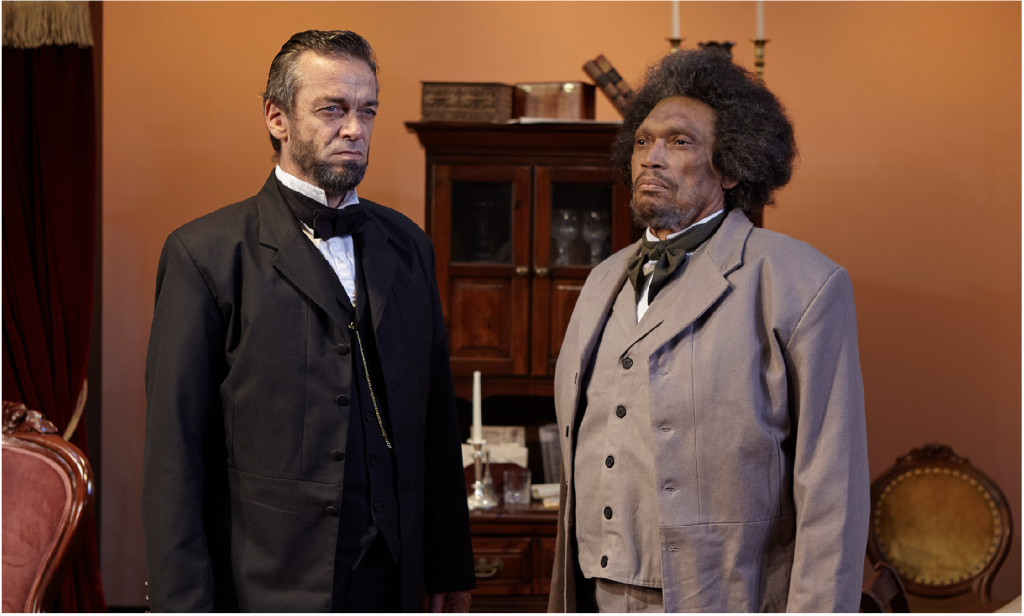 North Coast Repertory Theatre
Necessary Sacrifices
Ongoing. In the summer of 1863, at the height of the Civil War, Frederic Douglass and Abraham Lincoln met over two searing sessions that forever changed the course of history. This West Coast premiere of this riveting drama echoes today's political landscape as it grapples with the issues of war, peace, politics and moral courage. Streaming on showtix4U. northcoastrep.org | Tickets
Pasadena Playhouse
In Development: Iceboy!
Ongoing. Megan Mullally ("Will & Grace"), Nick Offerman ("Parks and Recreation"), Adam Devine (Pitch Perfect) and Laura Bell Bundy (Legally Blonde: The Musical) star in this new comedic musical about a 10,000-year-old once-frozen Neanderthal that comes to life once thawed and becomes an acting sensation. Free. pasadenaplayhouse.org
Pasadena Playhouse
Still.
Ongoing. Javon Johnson, one of the nation's most prominent spoken-word artists, shares his personal experience at a pivotal time in our history. Still. blends powerful imagery, witty prose and beautiful lyricism in a timely, unforgettable theatrical event. Free. pasadenaplayhouse.org
Geffen Playhouse
Someone Else's House
April 23-June 5. Obie Award-winning multimedia artist Jared Mezzocchi (Vietgone, Curious Incident of the Dog in the Night-Time) has a harrowing story to tell: his family's frightening, true-life haunting inside a 200-year-old New England house. Flip the switch, light your candles, and prepare yourself (as best you can) for this first-hand story of terror with the latest interactive production from the Geffen Stayhouse. 12+ for mature content. Starting $65 per household. geffenplayhouse.org
Los Angeles Chamber Orchestra
LACO Close Quarters
Through June 4. LACO Close Quarters features 16 digital programs produced exclusively for streaming with visual design by director James Darrah. Darrah—noted for visually and emotionally work at the intersection of theater, music and film—is establishing a first-of-its-kind LACO digital studio, a creative hub that will create works in a variety of mediums. Each LACO concert will be filmed at The Colburn School's Olive Rehearsal Hall socially distanced with no audience and produced for streaming. Free. Watch | YouTube | Facebook
Photo credits: "Anyone But Me" and "The Oxy Complex" by Shay Yamashita/TAKE Creative; "Trying" photo by Aaron Rumley courtesy North Coast Rep. All other photos courtesy of the venues.