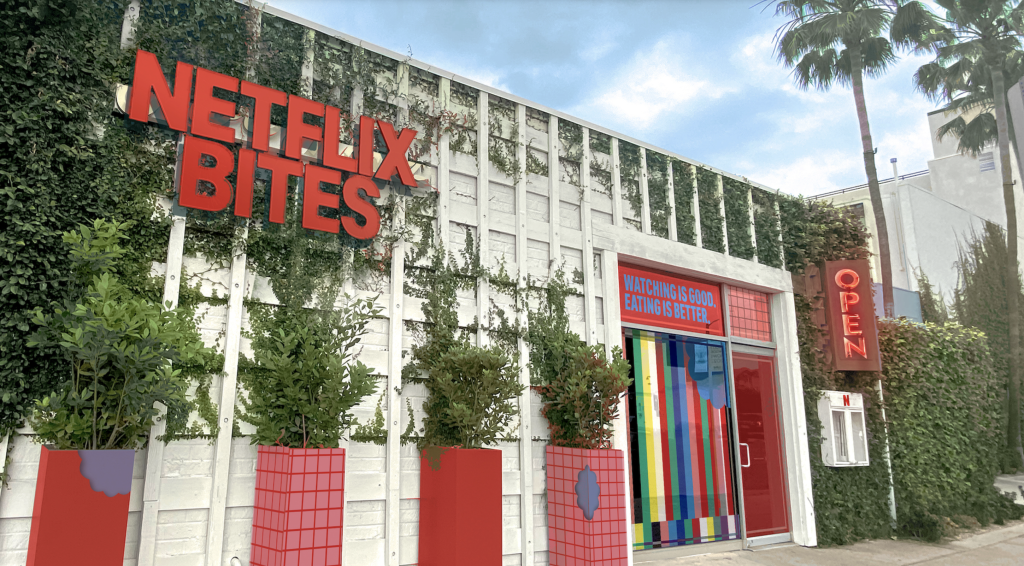 You Can Now Try Your Favorite Show's Dishes
Get ready for a fun dining experience that brings your favorite Netflix food shows to life! Introducing NETFLIX BITES, the network's first-ever culinary space, designed to tantalize your taste buds and transport you to trying some of the network's best dishes. Opening on June 30 in Los Angeles, this limited-time pop-up restaurant is a dream come true for fans of Chef's Table, Is It Cake?, and Iron Chef: Quest for an Iron Legend. We were fortunate enough to get a sneak peek for this three-month dining pop-up.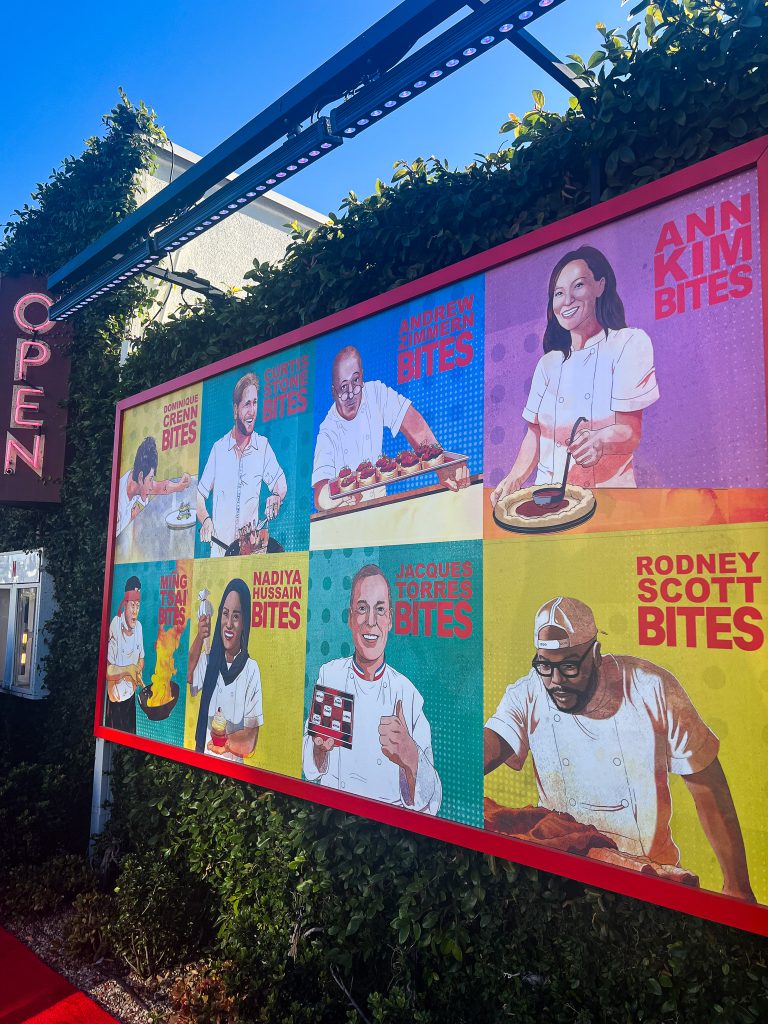 Set in the newly established Short Stories hotel, conveniently located across from the iconic Farmer's Market and The Grove, the event is instantly recognizable with the large Netflix logo and the brand's color way. Plus a prominent event billboard showcasing culinary geniuses like Curtis Stone, creative visionaries like Dominique Crenn, Rodney Scott, Ming Tsai, Ann Kim, Nadiya Hussain, Jacques Torres, and Andrew Zimmern come together to tantalize foodies with their culinary creations.
But that's not all of them – as the culinary journey is perfectly complemented by the skillful mixologists from Netflix's Drink Masters. Indulge in expertly crafted custom cocktails by Frankie Solarik, Julie Reiner, LP O'Brien, and Kate Gerwin, adding a delightful touch to the overall dining experience with their innovative and refreshing flavors.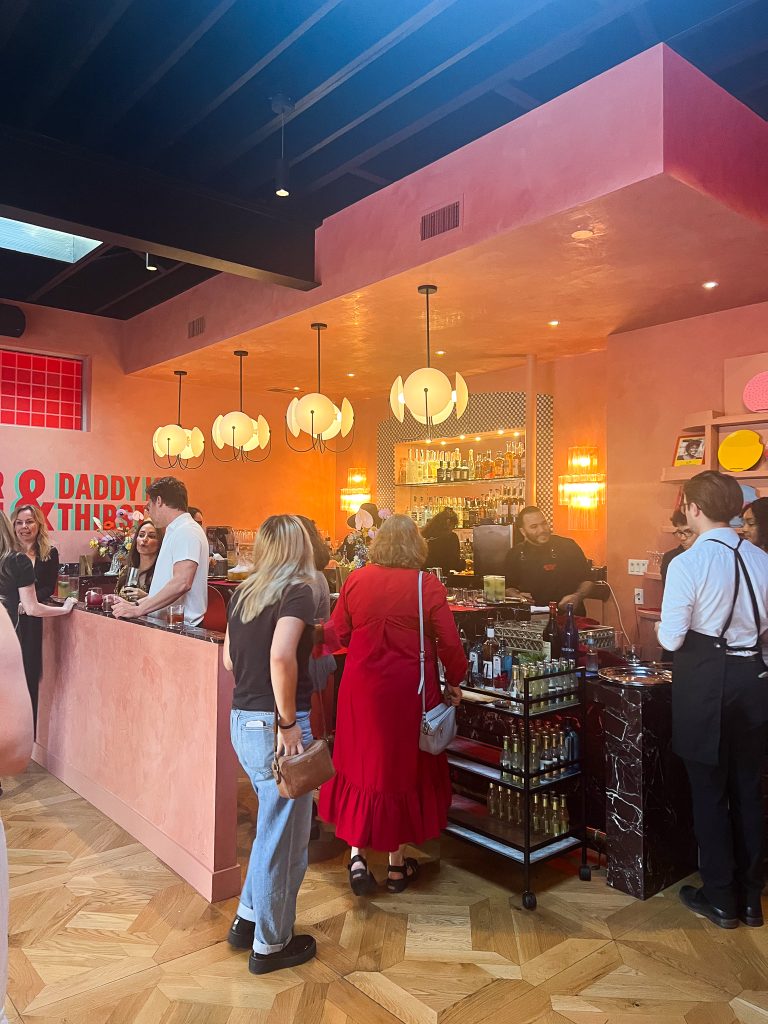 As we stepped inside, the interior of the venue transported us to a charming Casablanca-inspired bar. The space was adorned with delightful design patterns, complemented by colorful plates displayed on pink shelves. Moving to the outdoor patio, we were greeted by vibrant graphics that created a lively atmosphere, while the Chefs' illustrated photos added a personal touch, surrounding us with their culinary artistry.
Our taste buds were in for a treat as we were presented with a three-course menu, followed by a delectable dessert. Each dish served lived up to its name, bursting with flavor and creativity. The culinary journey began with appetizers, where Ann Kim, the star of "Chef's Table: Pizza," showcased her expertise with the outdoor pizza oven. She delighted us with a classic cheese pizza garnished with basil, as well as her signature creation, the Lady Zaza, featuring tomato sauce, kimchi sakura pork, scallions, and sesame.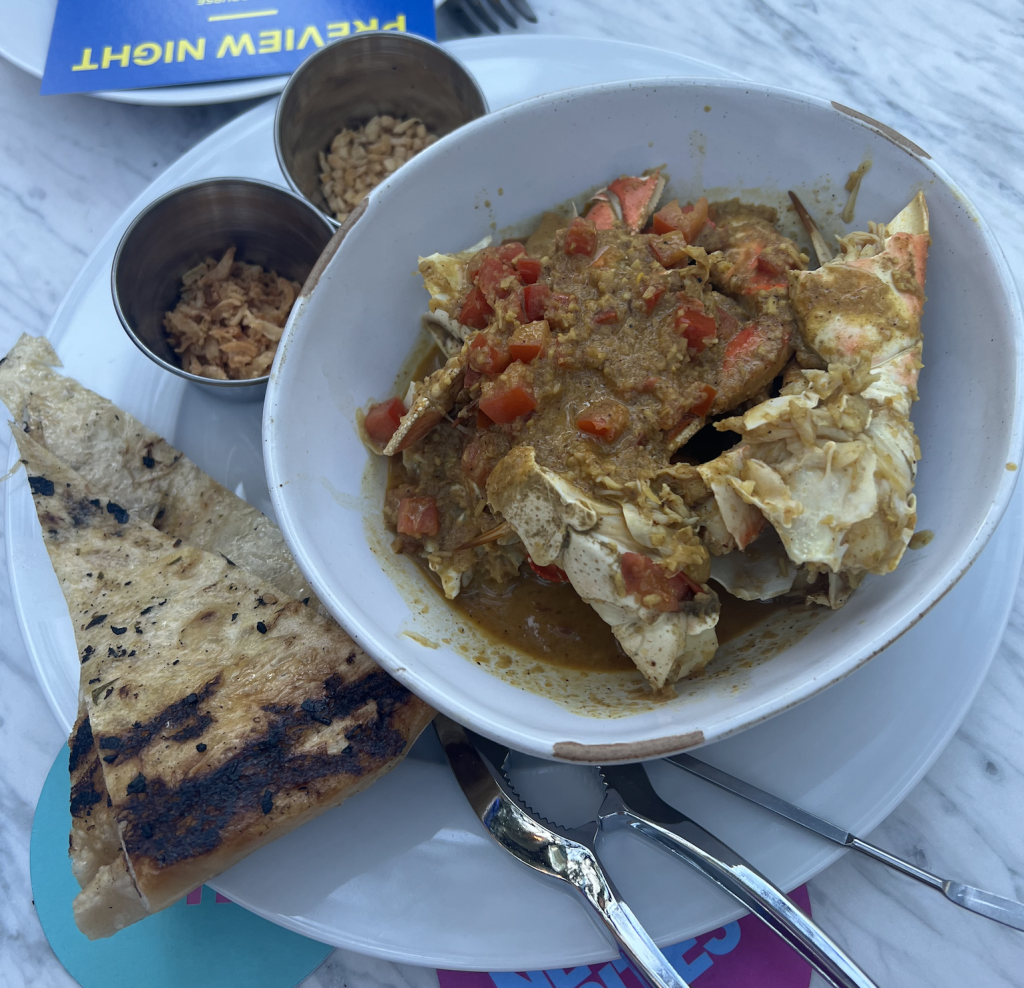 Curtis Stone, renowned owner of L.A.'s Maude and Gwen restaurants, brought his culinary prowess to the kitchen, presenting a dungeness crab curry accompanied by naan, finger limes, crispy shallots, and garlic. Andrew Zimmern, formerly known for hosting "Bizarre Foods" and a judge on "Iron Chef: Quest for an Iron Legend," delighted guests with not the exotic, but with actually something simple: his grandmother's delicately-flavored meatloaf, a savory mixture incorporating an abundance of vegetables alongside veal and beef.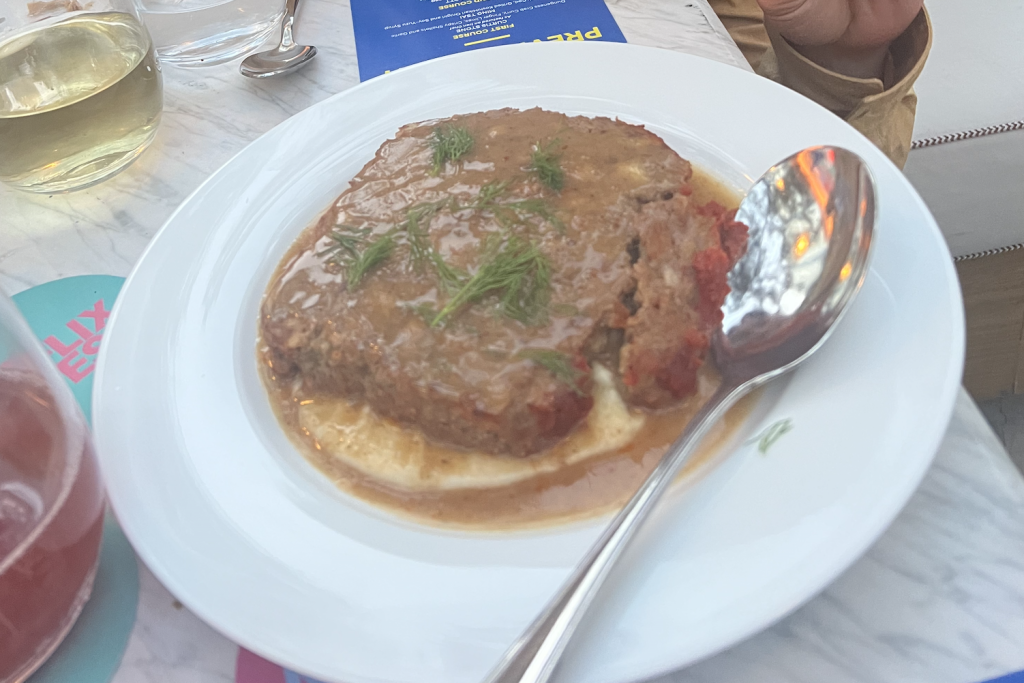 Rodney Scott, famous for his appearance on "Chef's Table: BBQ," brought the essence of North Carolina to the pop-up, transporting his smoker across the miles. He presented a barbecue tray, featuring succulent ribs, juicy pulled pork (he made this whole hog style, literally), and zingy collard greens.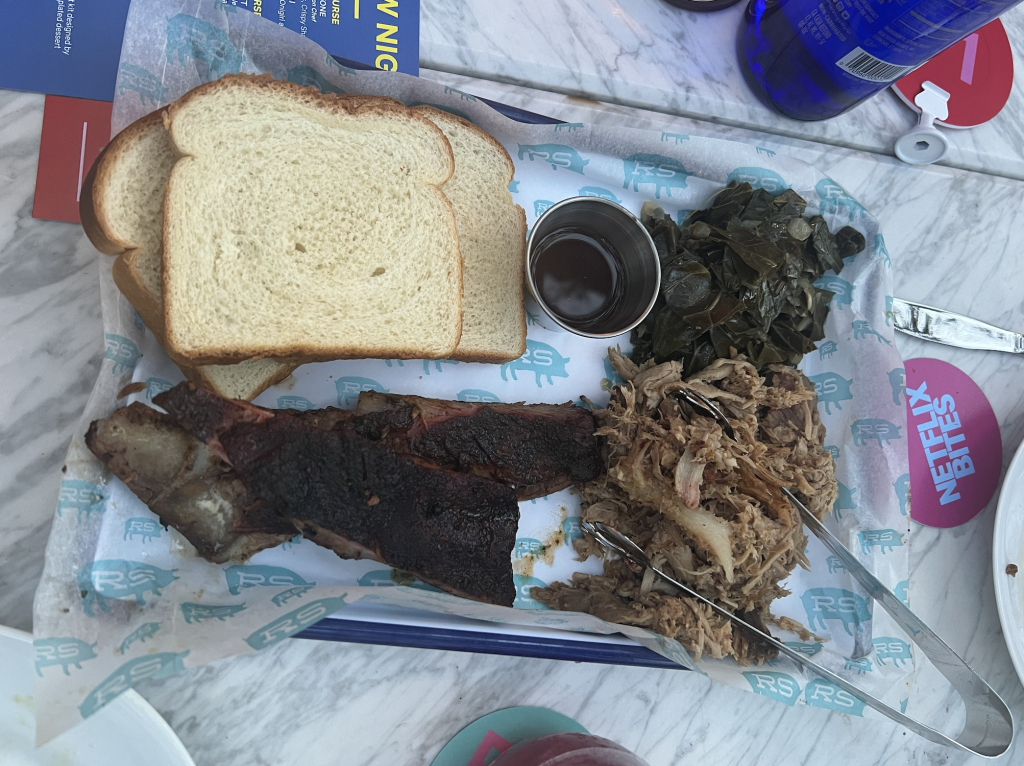 The culinary journey continued with Dominique Crenn's masterpiece, a roasted savoy cabbage and cauliflower dish enhanced with smoked tahini. Ming Tsai, a seasoned chef known for "Iron Chef: Quest for an Iron Legend," delighted palates with his black cod and umami-infused mushroom truffle "Mingbings," perfectly wrapped in Chinese flatbread pockets.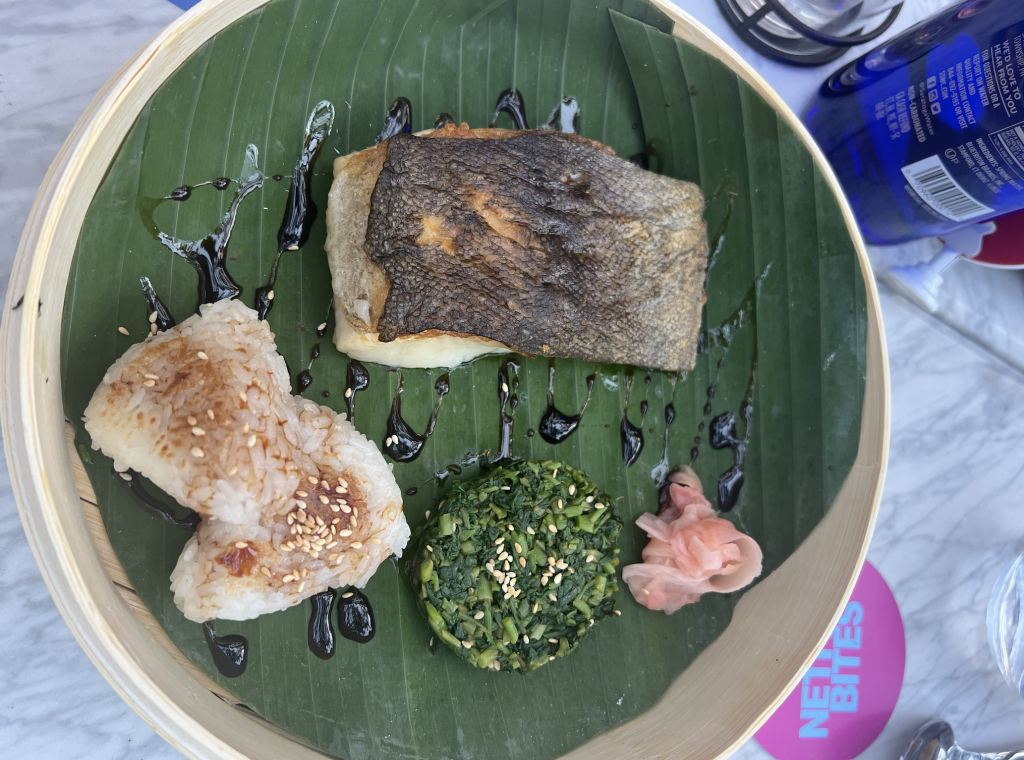 For the sweet finale, everyone was treated to the talents of Nadiya Hussein, who presented a layered honey cake adorned with salted hazelnuts, showcasing her extraordinary skills. Additionally, in true "Nailed It" style, guests had the opportunity to create their own chocolate creations, decorating desserts with an array of delectable sauces.
Michelin-starred chef Curtis Stone shares his excitement, stating, "Bringing my love of food to people across the world is one of the biggest thrills of my life, but this screen-to-table experience of giving fans a taste of what happens on camera is just awesome." With the collaboration of these incredible chefs and mixologists, NETFLIX BITES promises something for everyone, ensuring an extraordinary fusion of culinary artistry and mixology mastery.
Josh Simon, VP of Consumer Products at Netflix, adds, "From episode to entrée, with NETFLIX BITES, we are creating an in-person experience where fans can immerse themselves in their favorite food shows." This unique concept celebrates the beloved food programming that has captivated audiences worldwide, inviting you to step into the culinary world and savor the magic firsthand.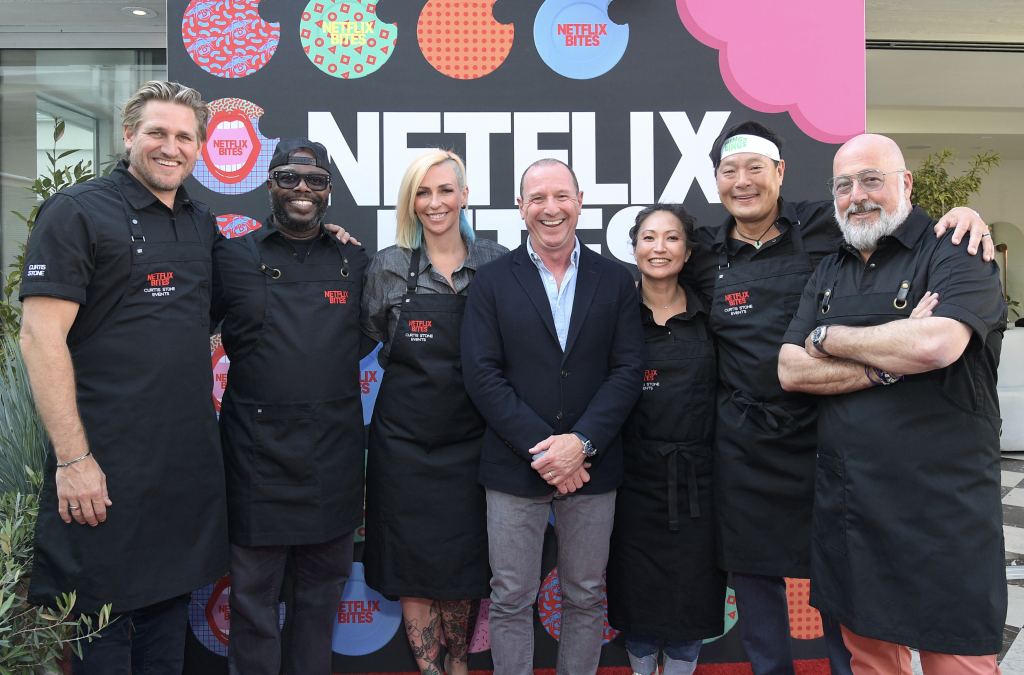 Don't miss this extraordinary opportunity to enjoy the flavors and sensations that have captivated you through your screens. NETFLIX BITES is a not-to-be-missed celebration of culinary excellence, crafted with passion and delivered with flair. Enjoy a dining adventure, where your favorite Netflix food shows come to life.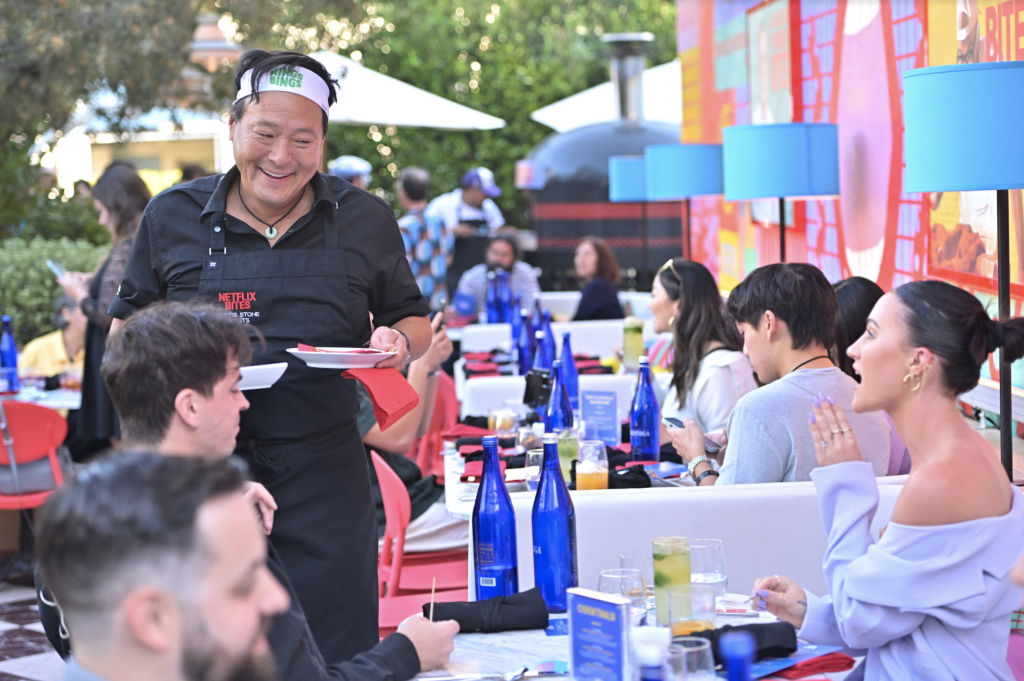 For more information about the event and to get tickets, check out NETFLIX BITES
Location: Short Stories Hotel, 115 S Fairfax Ave, Los Angeles
Photo credits: Charley Gallay/Getty Images for Netflix.