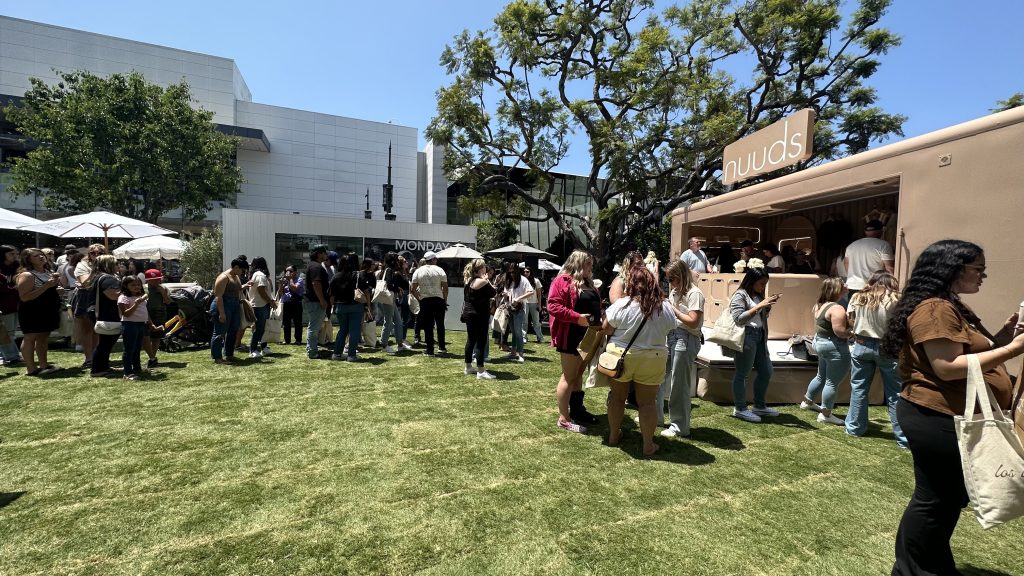 Huge Success for Nuuds first Pop-Up in Los Angeles
We were thrilled that nuuds recently hosted their highly anticipated pop-up event at the Grove in LA, offering fashion enthusiasts an exclusive opportunity to shop their full collection of tees, bodysuits, sweats, and more. The response was phenomenal, with lines stretching around the Grove, showcasing the immense popularity of this fashion-forward brand. The pop-up theme was very cute and sleek, featuring warm and neutral tones that adorned the scene. The main stage was where the clothes were showcased, with the Nuuds logo prominently displayed front and center for people to take photos with. Additionally, they had an ice cream stand with flavors matching the theme, which further enhanced the overall pop-up experience.
What sets nuuds apart? It's not just the clothing, but also their socially famous founder, Daryl-Ann Denner, who has made waves in the world of social media influencing. Daryl-Ann's journey from a high school chemistry teacher to a fashion entrepreneur is a testament to her passion for empowering others through style and authenticity. She connects with everyday women like herself, encouraging them to feel their best and embrace their imperfections. At the recent event, Daryl-Ann greeted fans with a beautiful smile and infectious energy, walking around with them and taking selfies, ensuring that everyone who came to see her felt valued and appreciated. What surprises many is that nuuds is a family-run business, with Daryl-Ann's husband and parents actively involved. This close-knit dynamic is perhaps why nuuds, launched just last October, has already become one of the most recognized new brands of the year.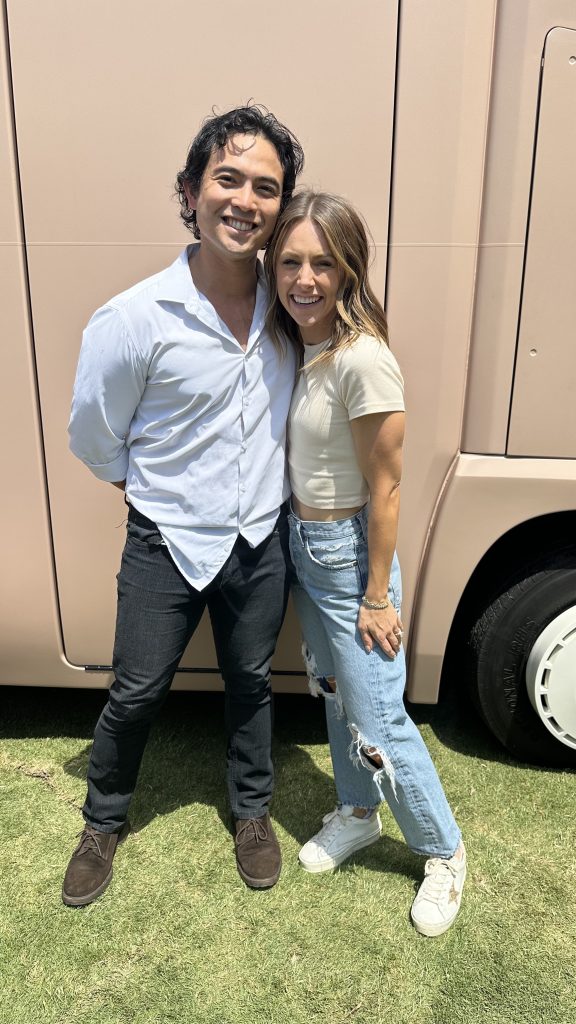 Nuuds was created with YOU in mind, aiming to make every body feel confident and comfortable in the clothes they wear, from the basics to the statement pieces. Their commitment to inclusivity is evident in their production process, which focuses on sizing based on REAL bodies, not just "fit" models. From their bodysuits, lounge tops and sweatshirts, they are focused on minimal style design, emphasized on working on everyone's "curves." This ensures that nuuds' clothing becomes an everyday staple that effortlessly enhances your unique beauty. Embracing body diversity and incorporating intentional design elements, nuuds' basics are your go-to essentials for effortless style.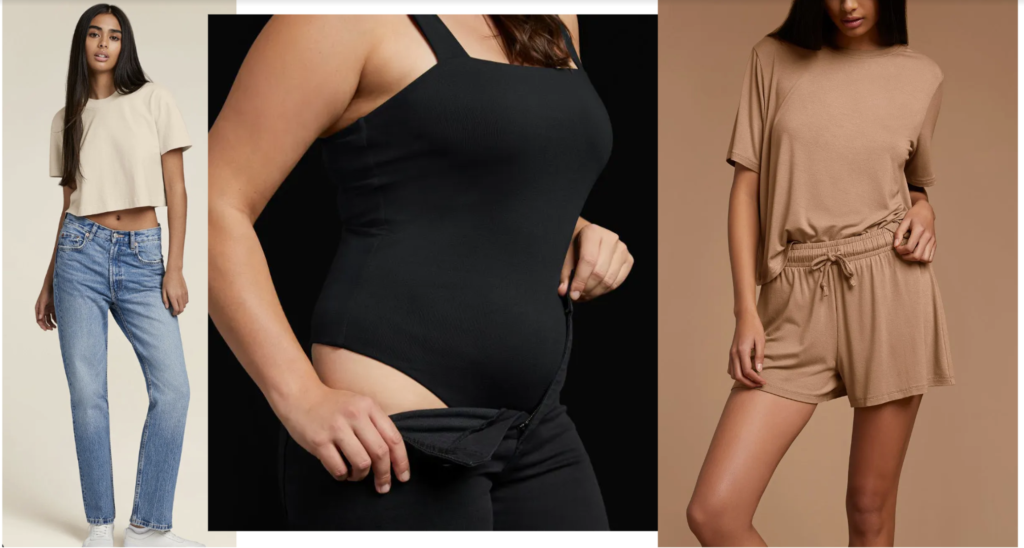 Join the nuuds movement this summer and experience fashion that celebrates your authenticity, boosts your confidence, and allows you to shine as the truest version of yourself. Embrace comfort, natural beauty, and relatable style with nuuds.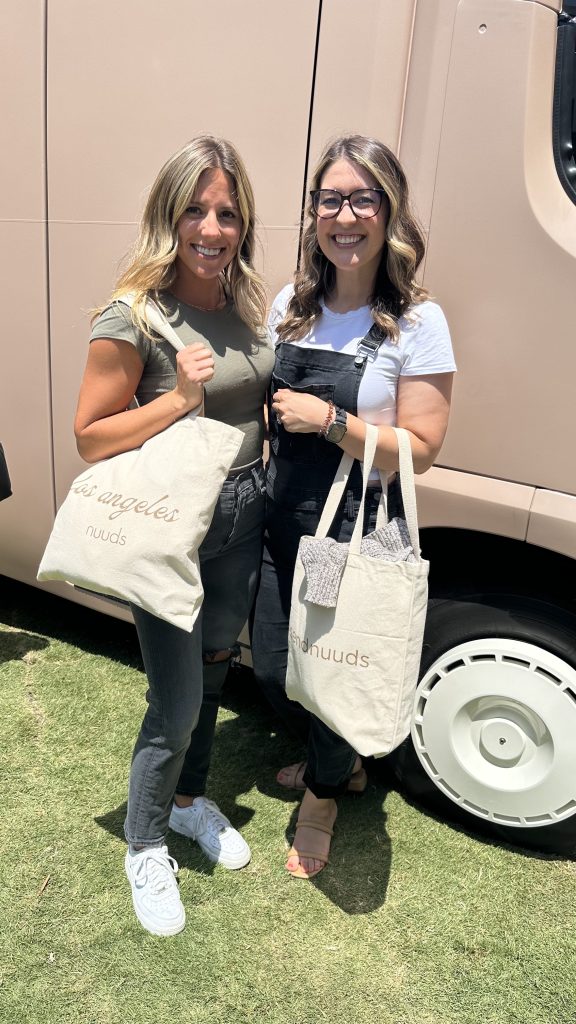 For more information about the brand, check out nuuds.com
Photo credits: All images are courtesy of nuuds.com