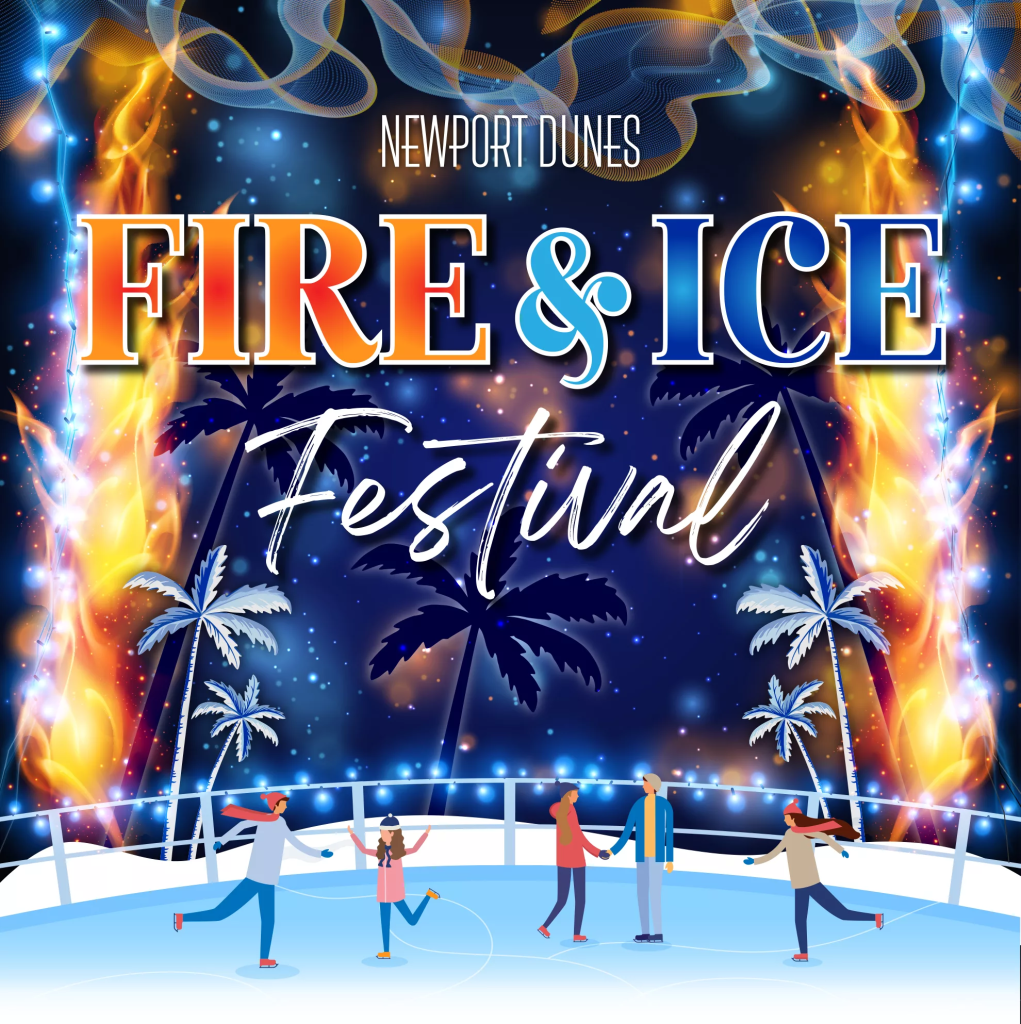 As the chill of winter sets in, Newport Dunes becomes a magical holiday wonderland, hosting the annual Fire & Ice Festival. Renowned for its immersive atmosphere, the festival provides a variety of activities that let families and friends revel in the festive spirit. Under a star-filled sky, over 50 floating Christmas trees, adorned with twinkling lights, present a captivating display on the bay. These illuminated trees, along with assorted holiday decorations, create a picturesque scene around the newly opened ice rink. Visitors are invited to skate across the ice at no cost, adding to the charm of this enchanting holiday paradise.
Adding to the allure, fire dancers captivate audiences with their "hot" performances on Friday and Saturday nights. Their shows, held at 5:45 p.m. and 7:45 p.m., combine the art of dance with the primal beauty of fire.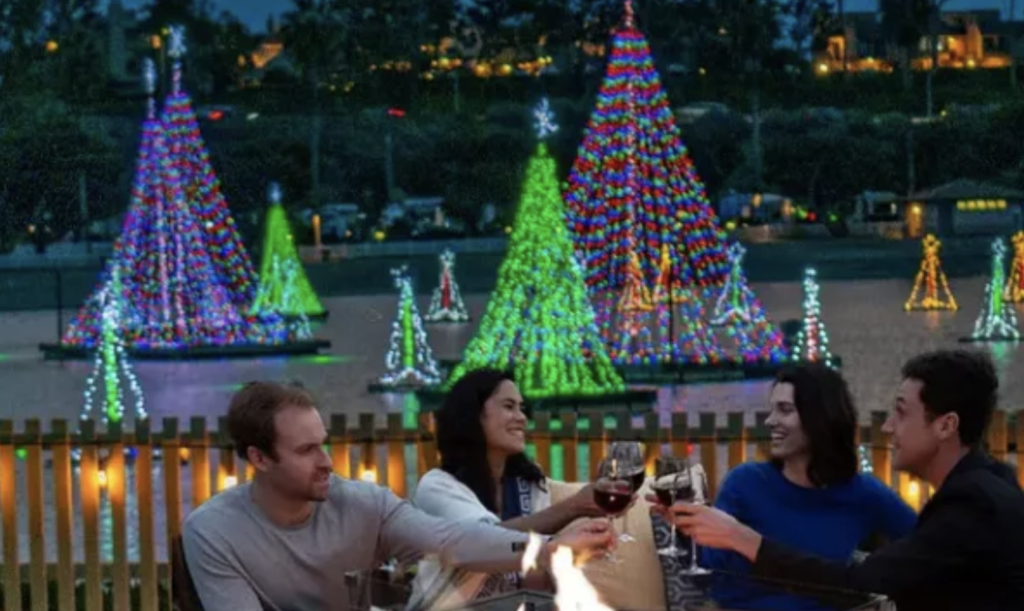 For those seeking warmth and comfort, the beachfront fire pits offer a cozy retreat. Here, families can bond over the simple pleasure of roasting marshmallows for s'mores, while sipping on hot cocoa or coffee, a perfect blend of warmth and sweetness on a chilly evening.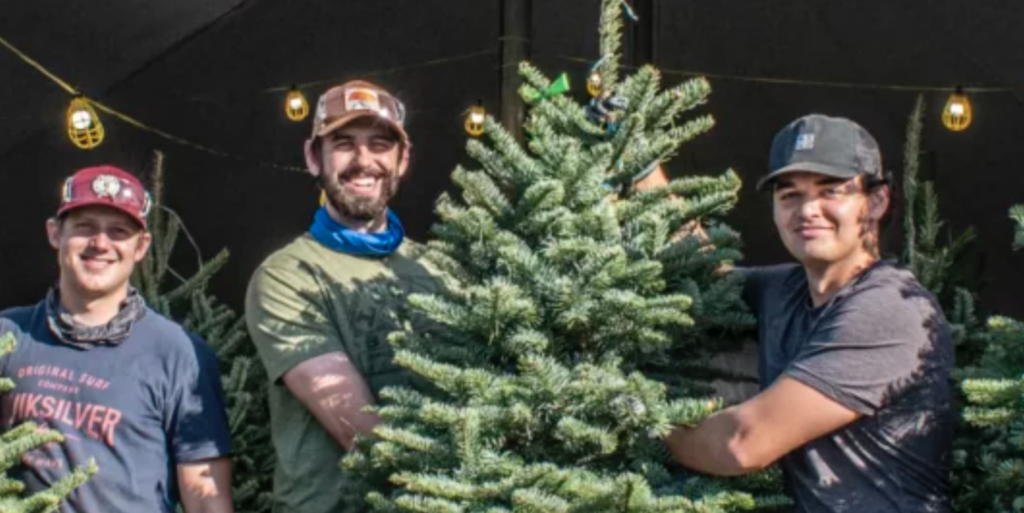 The Holiday Inflatable Garden, open daily, offers a cheerful, merry setup ideal for family photographs and capturing the holiday spirit. Here, children can immerse themselves in the age-old tradition of writing letters to Santa, sending their wishes through a magical North Pole Mailbox, enriching their holiday experience with a touch of wonder.
For adults, the Igloo Bar, open from Wednesday to Sunday between 4 p.m. and 9 p.m., provides a perfect retreat. This spot is ideal for unwinding and indulging in festive sips and snacks, all while soaking in the holiday ambiance.
Adding to the festive atmosphere, the festival features live entertainment on select evenings, including DJs and performers who enhance the lively environment with music and art. Visitors can also enjoy skating under the stars, warming up with s'mores by the fire, or being captivated by fire dancers. This diverse array of activities ensures a memorable winter experience by the coast at Newport's Fire & Ice Festival.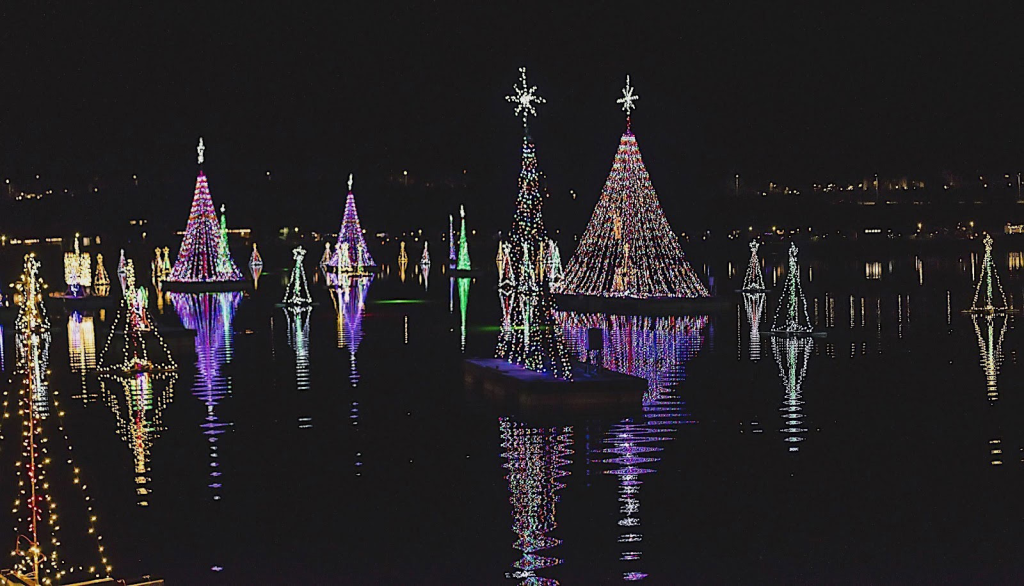 Location: Newport Dunes Waterfront Resort & Marina, 1131 Back Bay Dr, Newport Beach

Starts November 24, Ice Rink, Fire Pits & S'more Kits open daily. Hours are:
Friday, Saturday & Sunday: 10 a.m.–9:30 p.m. (last skate session starts at 8 p.m.)
Monday – Thursday:
 November 27 – Dec. 14:  2 p.m.–9:30 p.m.
 December 18 – Jan. 1: 10 a.m.–9:30 p.m. 
Igloo Bar – Open Wednesday – Sunday, 4–9 p.m.
Fire Dancing – Friday & Saturday nights at 5:45 & 7:45 p.m.
Holiday hours may vary.
Photo credits: Photos courtesy of Newport Dunes