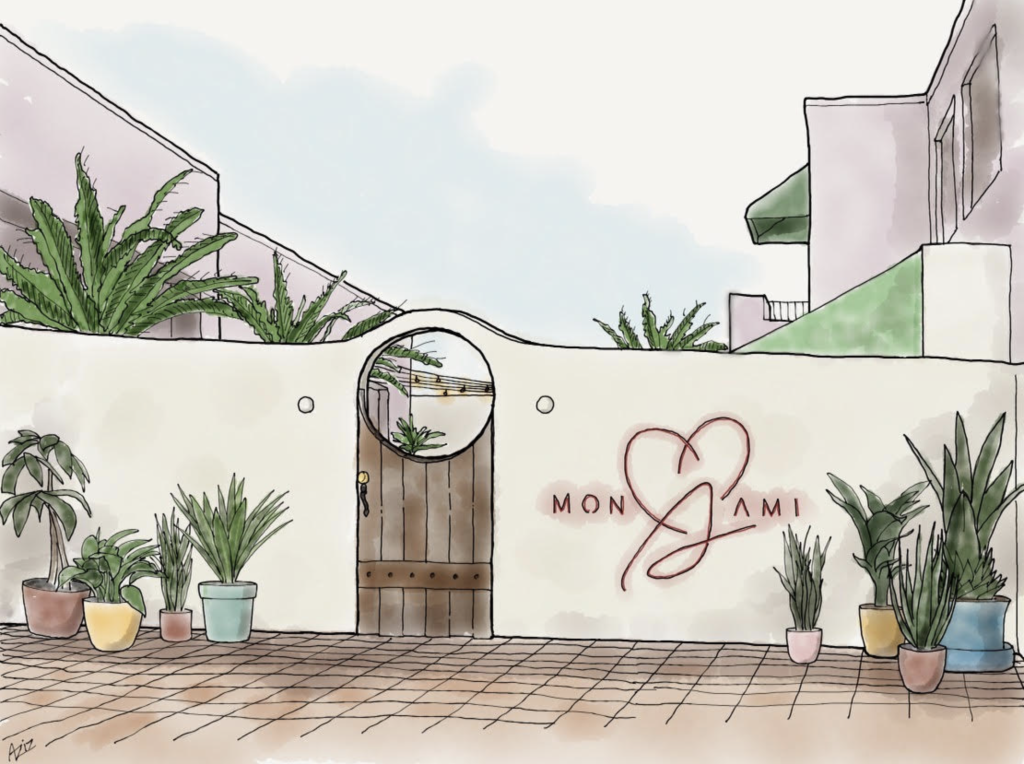 Experience the flavors of the Mediterranean with a touch of European sophistication at Mon Ami, the newest addition to Santa Monica's culinary scene
Get ready to immerse yourself in the rich and vibrant flavors of the Mediterranean at Mon Ami, the newest addition to Santa Monica's bustling dining scene. From the team behind the popular Canary nightclub and a range of acclaimed restaurants across Europe, comes a brand new concept that will transport you to the shores of the Mediterranean Sea. With a prime location on Ocean Avenue, Mon Ami promises to be a prime destination spot for those seeking a warm and comfortable dining experience that celebrates the diverse culinary traditions of countries such as Spain, Greece, Italy, France, and Morocco. The menu will feature a tantalizing array of dishes, with many of the ingredients sourced from the local Santa Monica Farmers Market. Whether you're in the mood for flavorful spices, inspired spirits, or simply a night out with friends, Mon Ami will deliver the perfect atmosphere and culinary delights to make your evening truly unforgettable. Look out for the grand opening in mid-March 2023.
Nas Negahban of Pacific Coast Hospitality (PCH) Group comments, "Along with John Sofio's design, we are excited to bring a true Mediterranean ambiance and experience to Los Angeles. Our goal for Mon Ami is to have our customers feel like they've escaped to a place off the coast of the sea with its aesthetics, music, cocktails and menu."
Photo credits: All images are courtesy of EMC Brands.