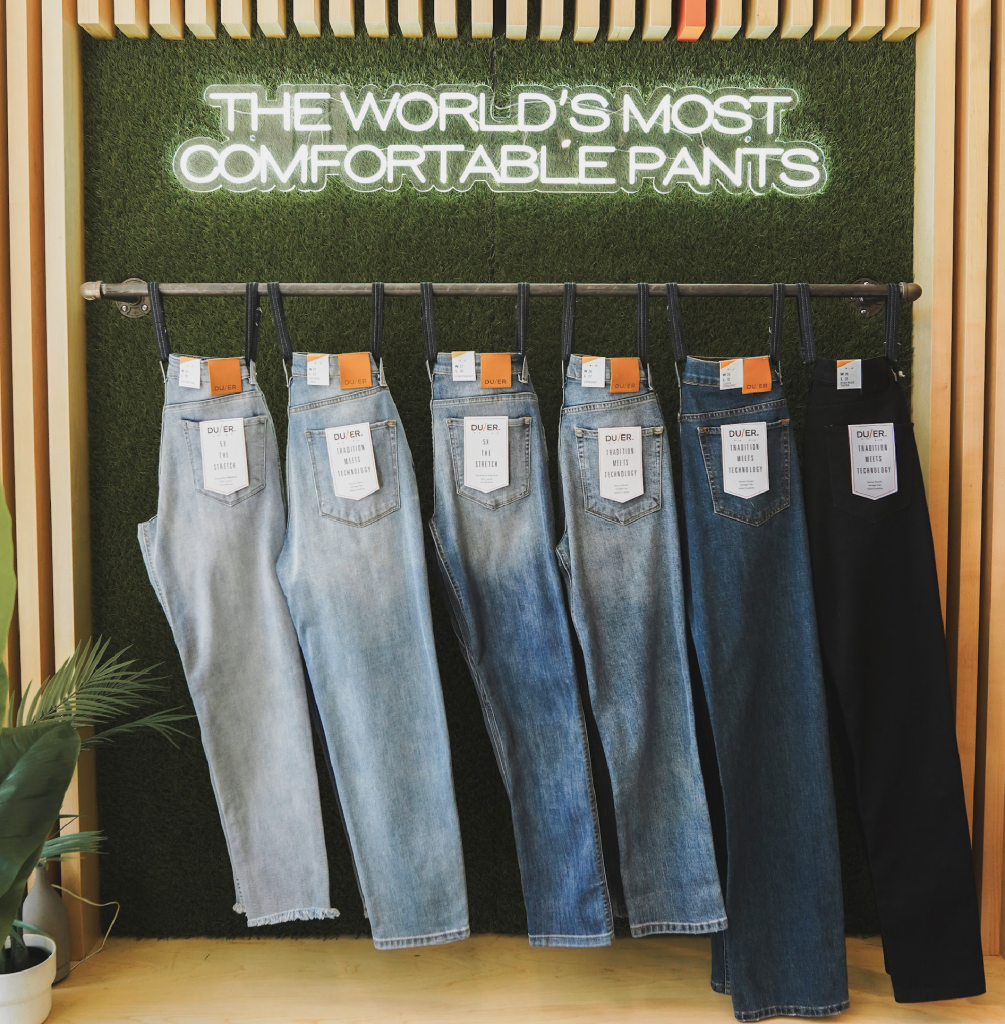 In the heart of Larchmont Village, where pedestrian-friendly avenues are lined with chic and distinctive boutiques, there emerges a brand that seamlessly marries style and sustainability. DU/ER, the Canadian apparel dynamo, has chosen 129 Larchmont Boulevard to be its latest home, joining the likes of illustrious brands such as Buck Mason, Diptyque, Velvet, and Malin + Goetz.
At first glance, the sizzling locale of Larchmont Village might seem like just another trendy spot, but there's something more to it. Gary Lenett, DU/ER's Founder and CEO, believes the Village's "character and sense of community" resonates deeply with DU/ER's ethos. And while the shimmering lights of Los Angeles captivate today, Lenett hints at expanding this vivacious brand to other U.S. cities like Chicago, Seattle, and Washington, D.C.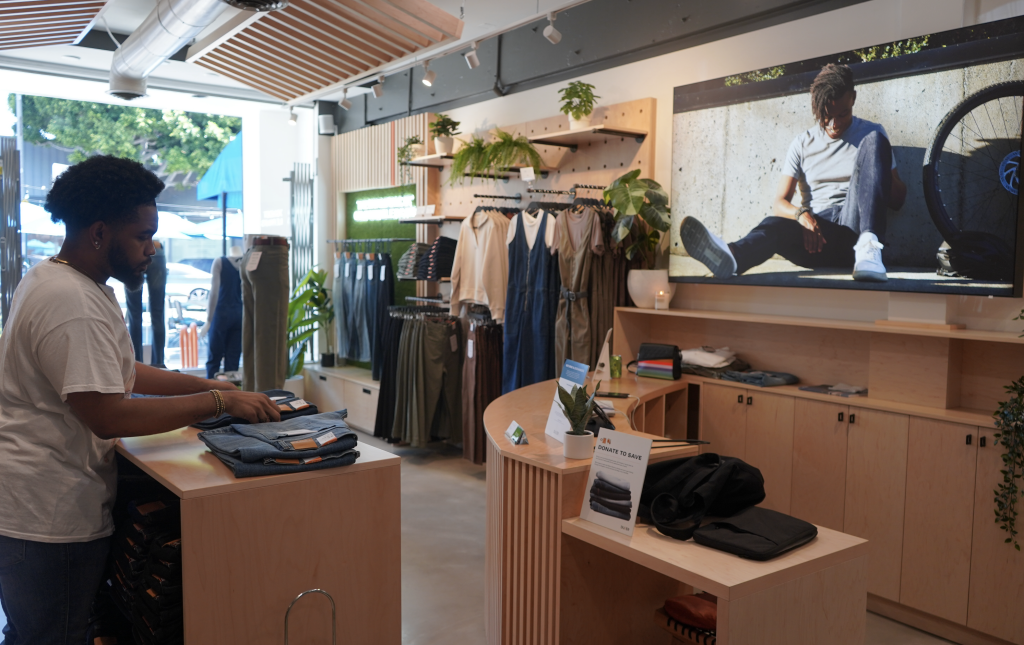 What sets DU/ER apart in this bustling retail realm? It's their unwavering dedication to a world where clothing not only looks good but does good. Striding strong beyond the saturated athleisure market, DU/ER champions the cause of natural clothing. Their audacious goal to be plastic-fiber free by 2028 reveals their dedication to sustainable innovation. With relentless efforts at their owned factory in Lahore, Pakistan, they're meticulously testing natural fiber alternatives to eradicate the remaining 15% of synthetic fibers from their line.
DU/ER's versatility is spellbinding. From the rugged aisles of REI to the polished racks of Nordstrom, they've proven that performance and panache can coexist. As Lenett astutely mentions, "Performance and elevated style are core foundations at DU/ER."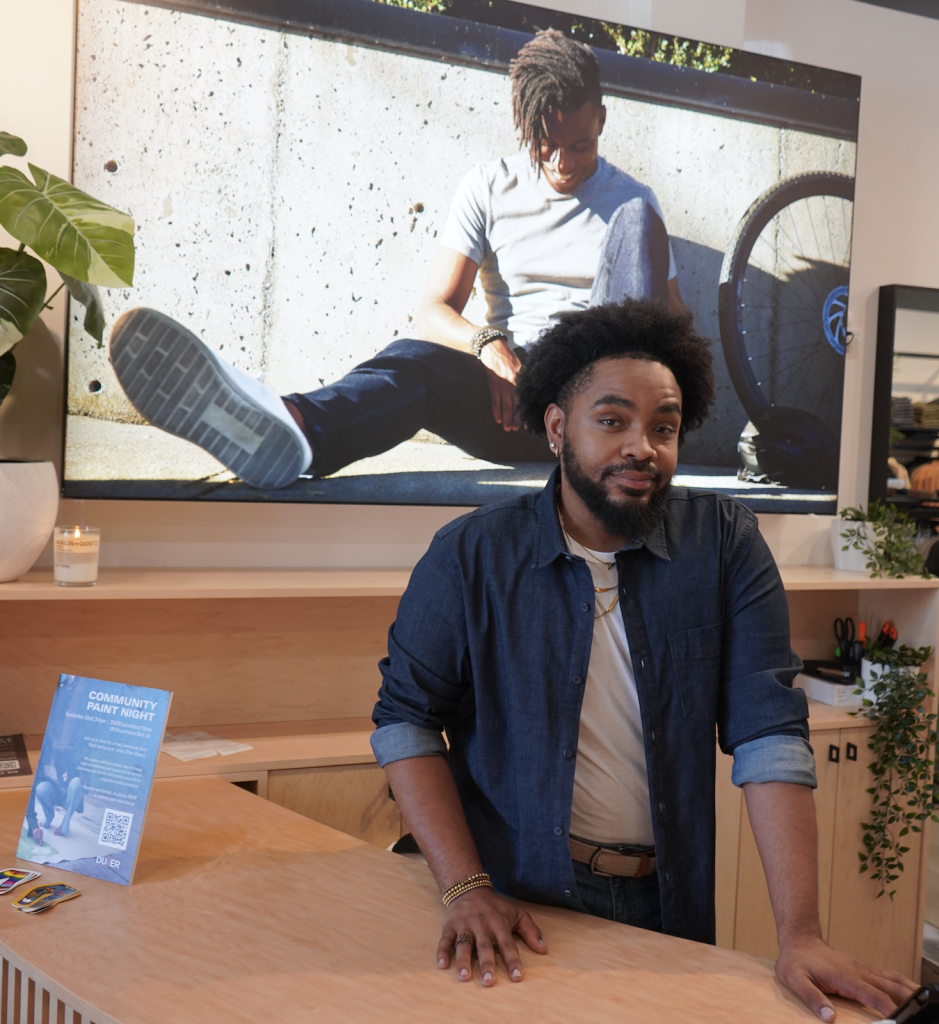 The new store in Larchmont doesn't merely offer apparel; it promises an experience. Sprawling over 1,300 square feet, the store mirrors DU/ER's Vancouver origins, paying homage to a city renowned for leading performance apparel brands like Arc'teryx and Lululemon. They have a symphony of "Pants From Plants" and timeless collections that defy fleeting fashion trends. It also helps that their fashion expert store manager, Durryl Washington, is leading the charge when it comes to presenting the brand itself. As he emphasizes the importance of a clean look with today's new fashion trend, but also having the ability to stay comfortable at any time. (Plus if you need help with a look, seriously, ask him anything!)
DU/ER's commitment to owning their factory speaks volumes about their dedication to quality and ethical operations. Their drive towards plant-based fibers is not just a trendy choice but a purpose-driven endeavor to curb the influx of micro-plastics into our oceans.
The brand doesn't merely sell clothes; it narrates a tale of adventures, fresh air, and the undying spirit of exploration. It encourages a life where one can pedal through bike lanes in the morning, conquer boardroom battles by noon, and indulge in an evening soirée, all while flaunting the same pair of pants.
As Larchmont welcomes DU/ER, Los Angeles gains a promise for a greener, chicer future. For those ready to embark on a fashion that champions sustainability, DU/ER awaits with open doors at Larchmont Village.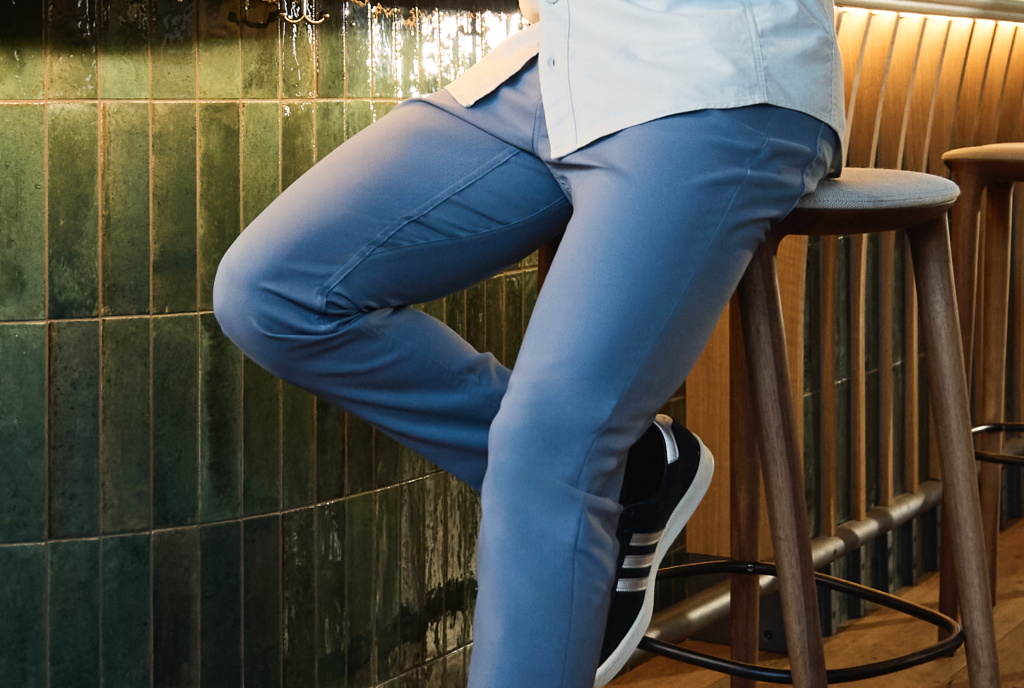 For a closer look at what DU/ER brings to the table, visit: www.shopduer.com.




Photo credits: Photos courtesy of Kylie McGregor and DU/ER