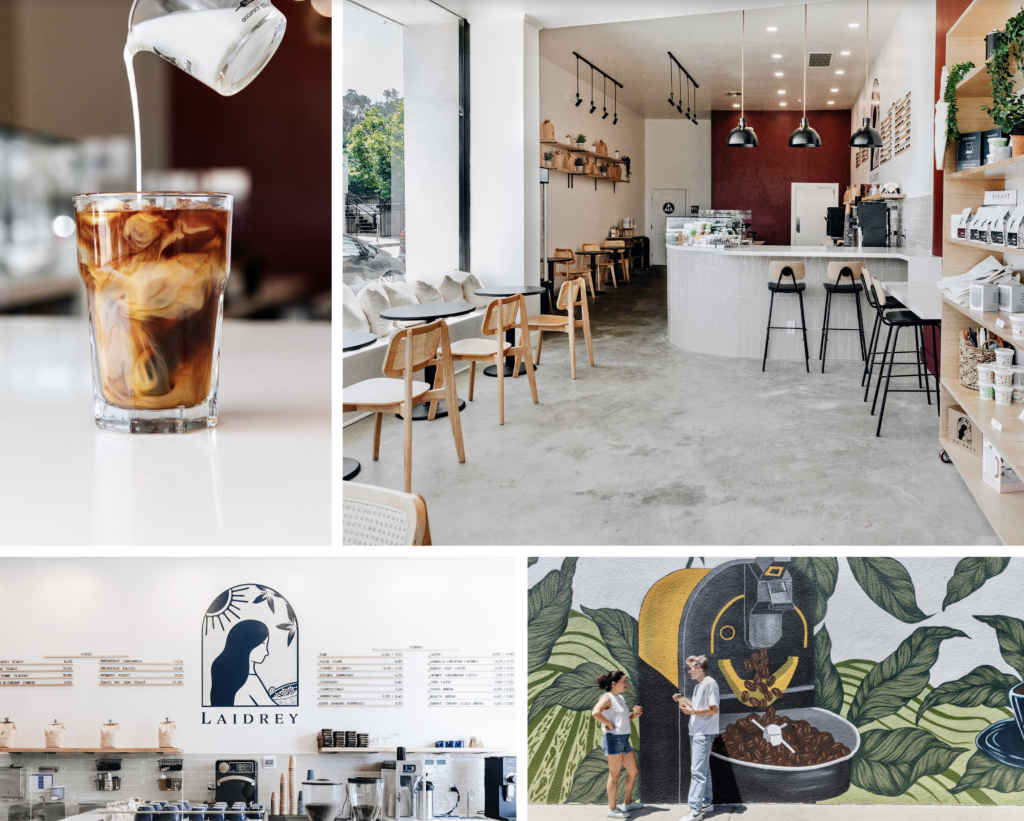 Just recently opened its doors in Encino, Laidrey Coffee Roasters is not just any café. Its roots trace back to a popular coffee cart that stirred the community with its one-of-a-kind brews and artisanal pastries. Under the visionary leadership of Gacia Tachejian, Laidrey transitioned from this modest cart in January 2022 to become the San Fernando Valley's first majority woman-owned specialty coffee roastery and café in Tarzana. Now, Gacia is set to captivate the hearts of Encino coffee enthusiasts with her second establishment.
Laidrey's newest location promises the same commitment to quality with coffee beans sourced sustainably from around the globe. Before stepping into the coffee world, Gacia's passion emerged far from roasting beans. As a behavioral research scientist, she initiated her journey into coffee roasting as a practical solution to skip a commute detour. Starting with a modest 1lb Behmor Roaster in her garage, she quickly realized her knack for the craft. With mentorship from coffee luminaries such as David Myers and Probat, she meticulously crafted roasts that soon garnered the affection of friends and family.
Gacia Tachejian: The Vision Behind Laidrey's New Encino Outlet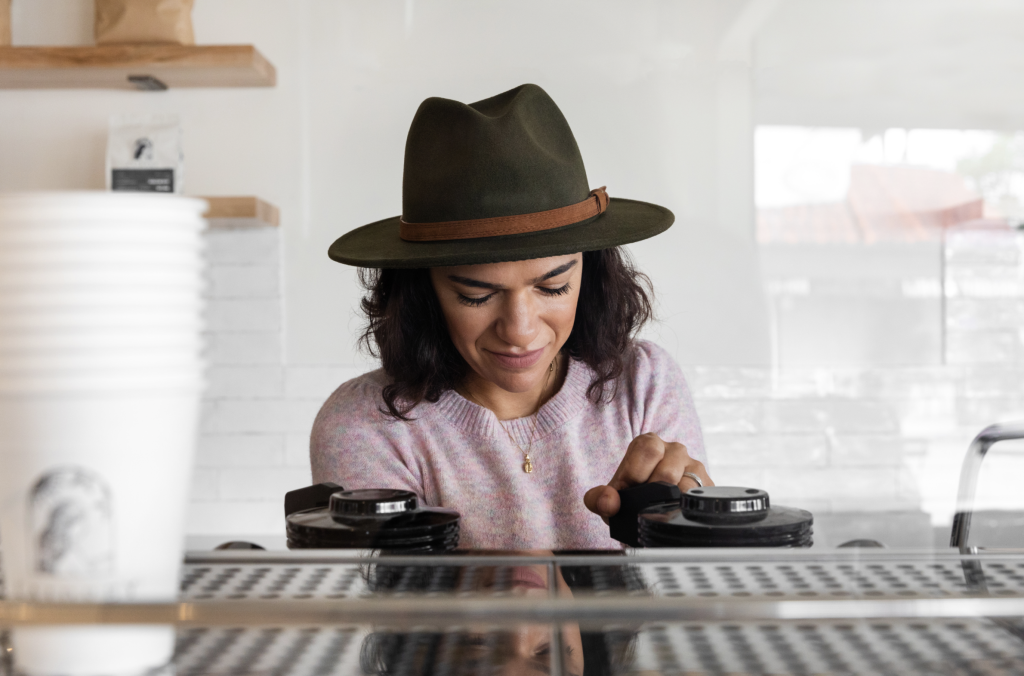 In a recent interview with Gacia Tachejian, the passionate founder of Laidrey Coffee Roasters, we delved deep into the inspiration and journey behind the opening of her second store in Encino.
Upon asking Gacia about the origins of this new location, she shared, "The artist who originally owned this space intended it to be her coffee shop, alongside her art-selling space. However, her commitment to her art led her to seek someone who'd cherish and nurture this space. When I saw it, I was immediately drawn. Coincidentally, I was in the process of applying for a grant with RE:Her, and fortune favored us. We secured this beautiful space."
When questioned about her confidence in the Encino outlet versus her initial Tarzana location, Gacia reflected, "Coffee shops are molded by the communities that surround them. The success and community embrace in Tarzana was heartening. I observed a pull from neighboring regions like Encino, with many making the extra trip to Tarzana. Given Laidrey's established reputation and my experience, I felt confident about introducing our brand to Encino."
Discussing the distinct identity of coffee shops, Gacia highlighted the unique features of the new space. "This café, compared to Tarzana, offers an intimate setting. While our primary location is painted navy blue in tribute to my son, the Encino café, dedicated to Aubrey, boasts a warm burgundy. We've also designed this space in alignment with our brand's organic ethos. And yes, we're excited about introducing wine to our offerings soon!"
On what patrons can anticipate from this new venture, Gacia emphasized, "Though cozier, our vision for this spot is to amplify our customer service and quality. With curated offerings like protein bowls, our signature breakfast sandwiches, Avocado and Lux Toast, we aim to put forth a menu that embodies the best of Laidrey."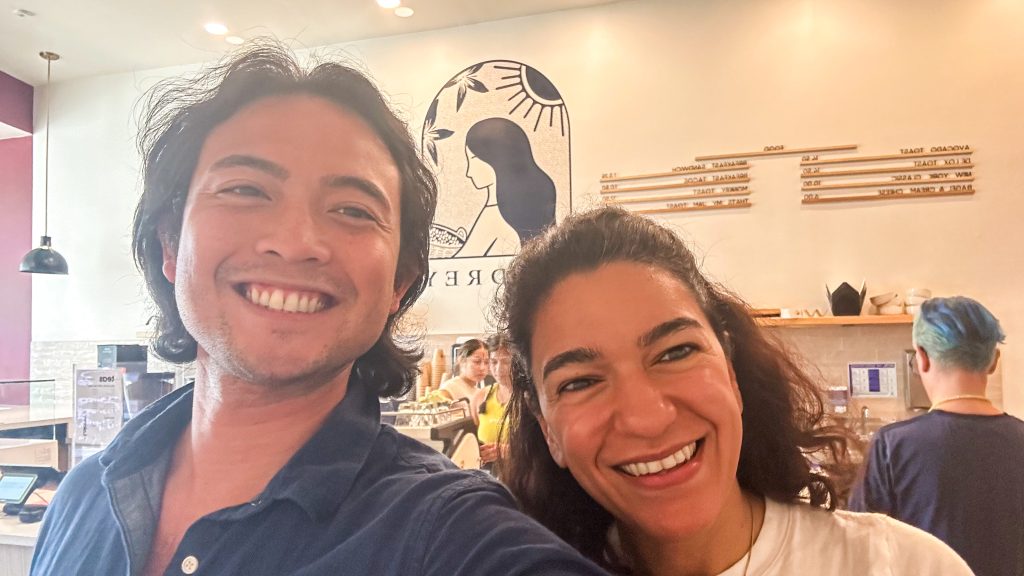 Through our conversation, it's evident that Gacia's dedication is not just about coffee; it's about community, quality, and connection. Her ethos places quality at the forefront. She collaborates with zealous coffee farmers who engage in sustainable practices. Particularly commendable is her commitment to gender equity in the supply chain, ensuring that 70% of the coffee farmers she collaborates with are women. Most importantly, as a mother, she comprehends the profound solace a perfect coffee cup can offer amidst chaos. Laidrey, a name derived from her child and those of her business partners – Leo, Aiden, and Audrey, embodies her vision. It's a space conceived and nurtured for connection, community, and the simple joys of life.

For More Information Visit laidrey.com

Address: 17034 Ventura Blvd, Encino, CA 91316

Hours: Open Daily, 7 a.m.-5 p.m.



Photo credits: Photos courtesy of Laidrey and Lorenzo Dela Rama