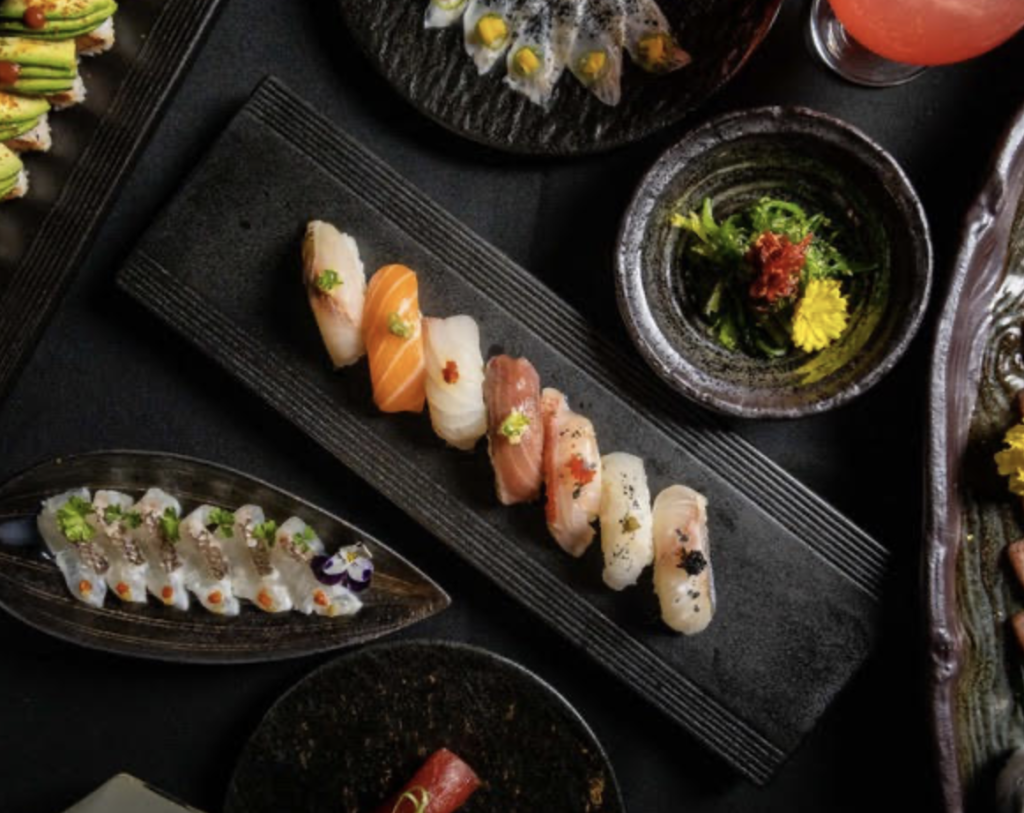 Founder Tigran Oganessian collaborated with Executive Chef John Hans Yeo, and style icon entrepreneur Aureta, along with managing partner Charles Lew, have opened their second KAVIAR location in Downtown Los Angeles. Following their first successful restaurant in Pasadena, KAVIAR will bring the same energy with their premium Japanese cuisine, showcasing traditional and modern dishes that are carefully crafted by Executive Chef John Hans Yeo and his team. The restaurant's interior features classic art deco with elements of marble, brass fixtures, and exposed bricks that embody's the community of DTLA from local artists.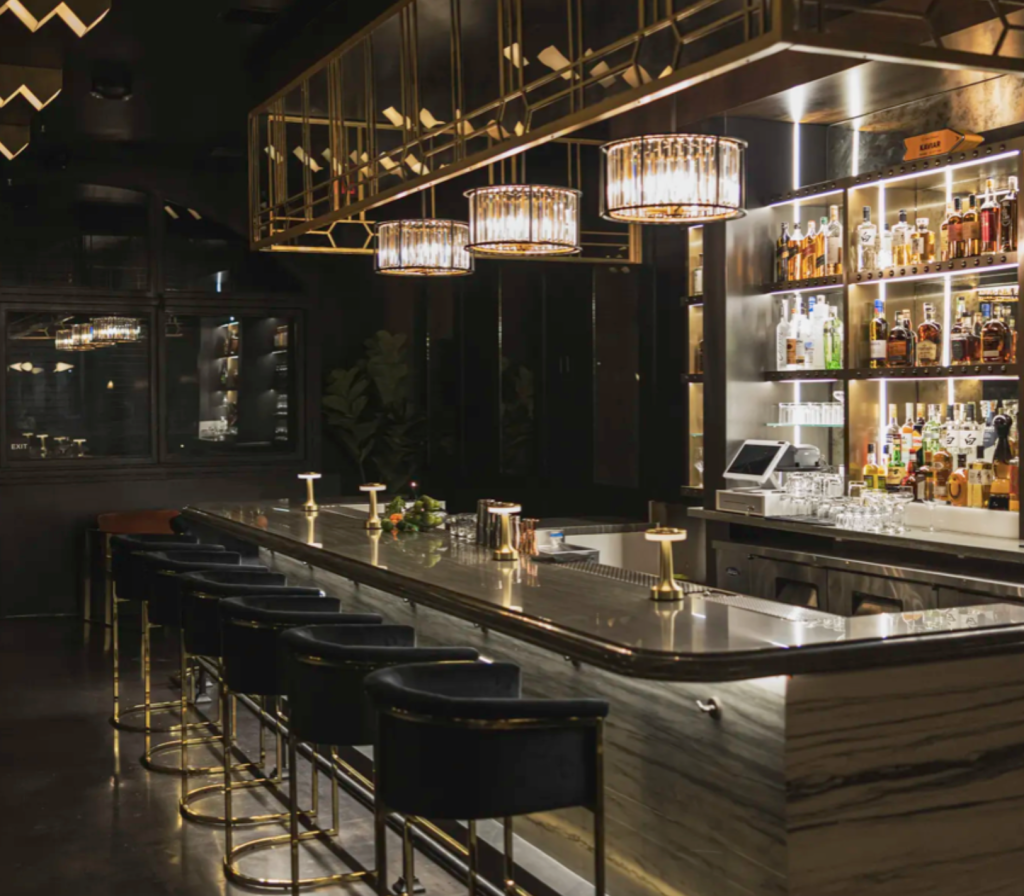 When entering the venue, we are introduced a nicely-lit mirror cocktail bar, where a large glass window presents the working kitchen and its busy staff. They also have a KAZÉ private Omakase tasting room adjacent to the kitchen. Towards the end, we are introduced to a black wall and brick ceiling tunnel walkway that leads into the main dining area. Entering the dining room was a surprise in itself, as the center of the dining room spotlights a glass case with three, life-size samurai armor. Each one with a distinct design to the next, it was my first time seeing samurai armor so up-close and it gave the entire dining room a very intimate feel.
Alongside the display, an area divided by arched black velvet drapes, complete with a dimly-lit bamboo tree lining, introduces guests to the "Aureta Room." (Room was inspired by style icon entrepreneur, Aureta) This luxurious crystal chandeliered tasting room will give diners to experience Aureta's branded caviar and spirited sip pairings of Casa Del Sol.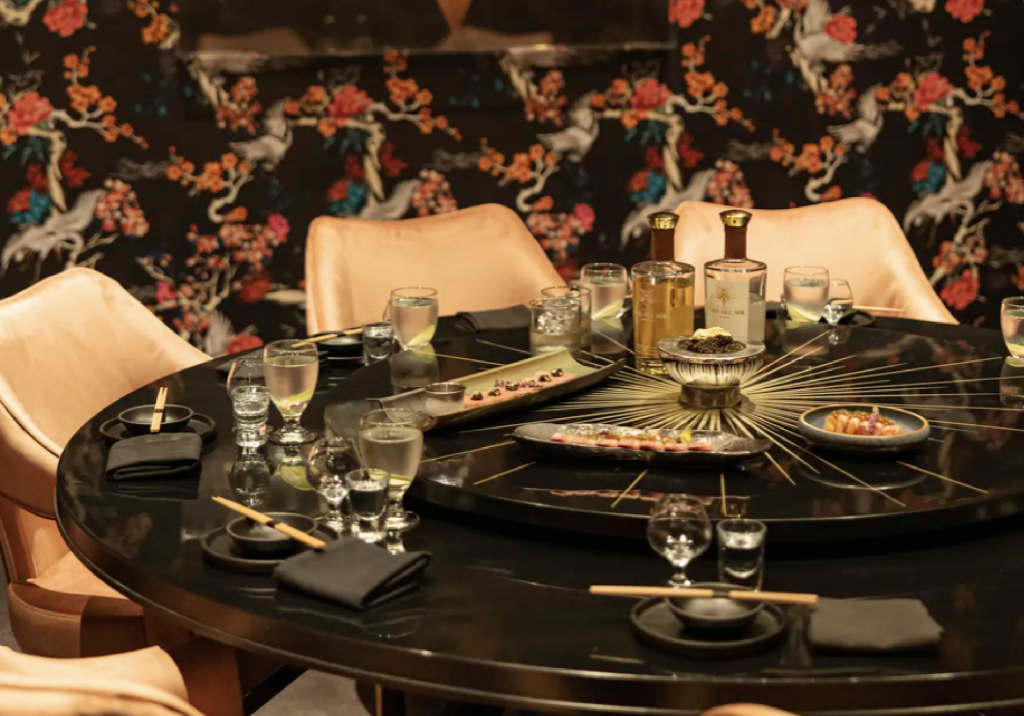 Once seated, I was introduced to with beautiful curated dishes by Chef de Cuisine Roberto Rangel and Sushi Chef Tengis Itka. What KAVIAR is known for is their specialized sushi bar with responsibly sourced fish and luxurious accompaniments from world's finest caviar to truffles from France. The menu is perfectly complemented with their collection of the finest Japanese sake and seasonal handcrafted cocktails.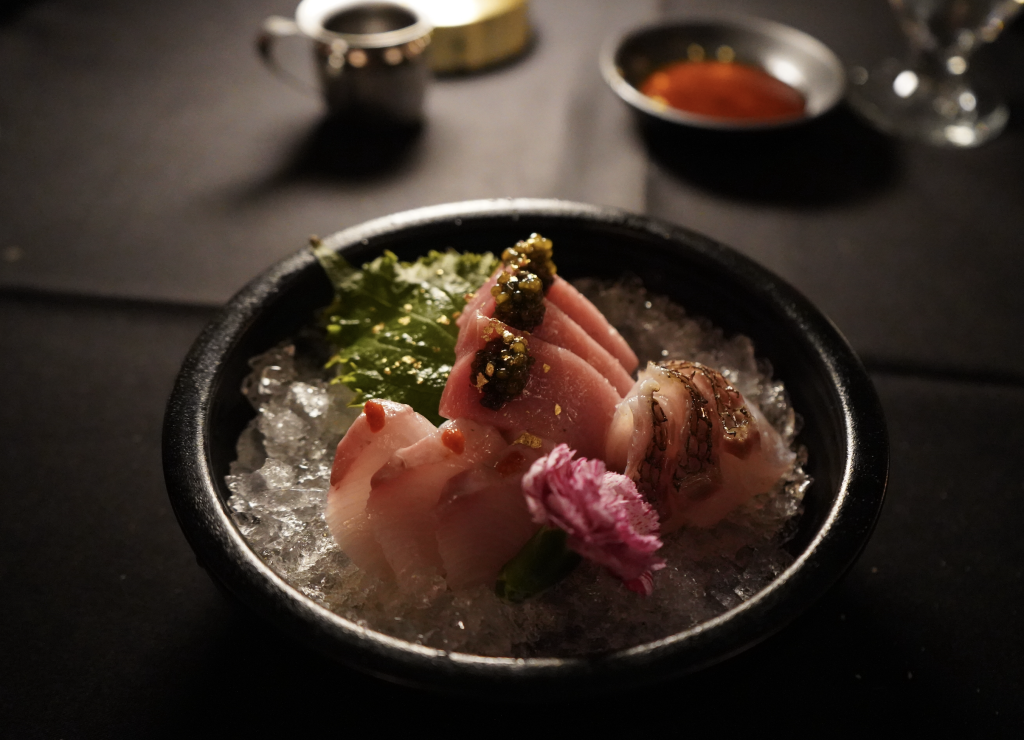 Each dining experience is elevated and tailored to the guests' needs, guided by knowledgeable servers who suggested the best dish options and drink pairings on hand. I was introduced to their specialty cocktails such as Kaviar Mule, Emerald City, K 75 and lychee mint martini. Then they had me try a handpicked selection of their most popular sashimis of bluefin toro, red snapper, and yellow tail. Next was the aesthetically stunning toro tartare, this itself has a bit of a show with it: A server shows up with a cart and they would contract the whole dish by hand and topping it off with their finest caviar and 24K gold flakes. Oh it also comes with cute little toasts to scoop the toro tartare with.
Then they rolled out with a chef's selection of their finest nigiri, each one beautifully presented with very minimal topping. Each bite was a presentation on its own, from the lobster to the salmon, you can taste how fresh it was. Their sushi rolls were also the same, the spicy yellowtail escolar roll and amberjack bluefin tuna roll were nicely balanced in texture and flavor. Each dish that came out of the kitchen was shown with the same respect and quality from the first to the last, all executed by a well coordinated team.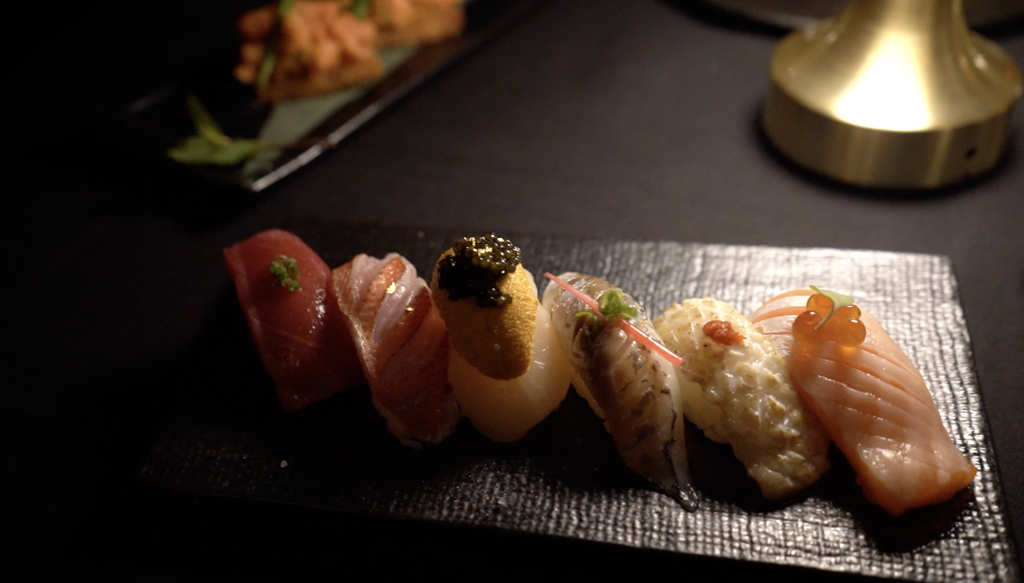 Going to KAVIAR is an excellent dining experience with a lot of allure from the moments you step inside. From the warm greetings to the excellent customer service, you as a guest will never lose a beat to your night. Enjoy their signature cocktails at the bar, watch the kitchen staff prep for the dining hour, experience private private Omakase tastings, take a group selfie with authentic Samurai armor, and the list goes on. With KAVIAR, every night will be a special occasion no matter what dining option you choose.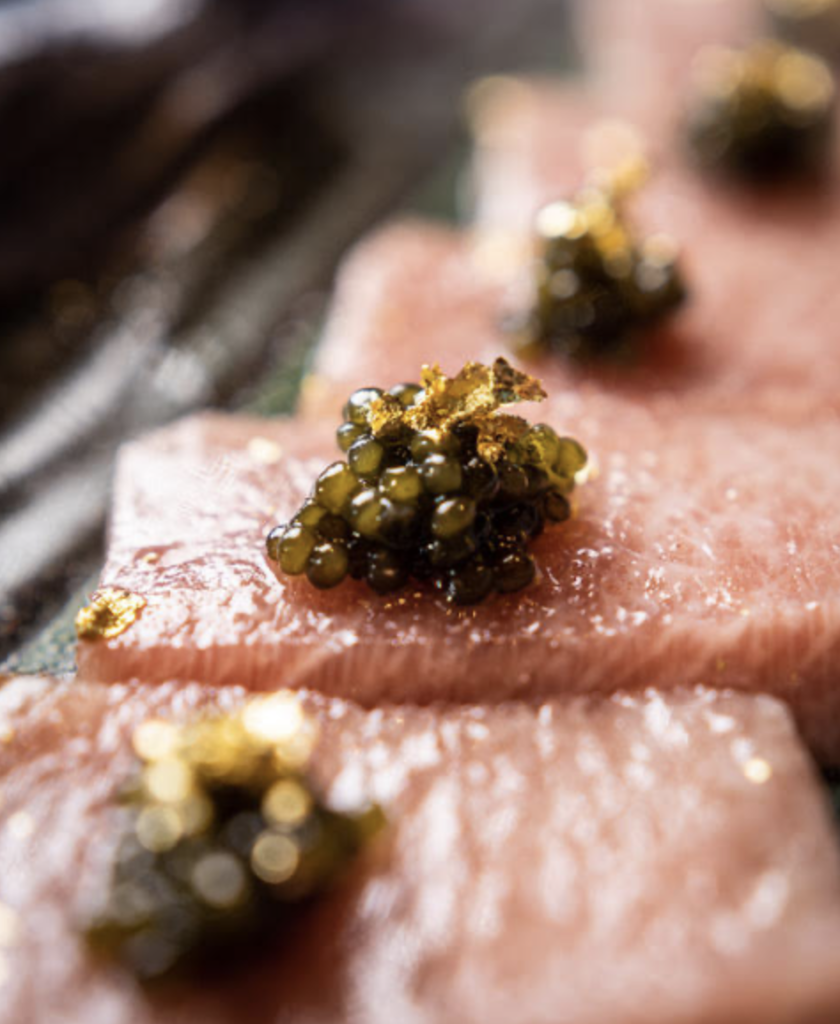 Executive Chef John Hans Yeo comments, "KAVIAR isn't a restaurant project. It's a collection of dreams realized. When there's real, undiluted passion behind something, the results are explosive. We work to stay true to this and we want everyone that dines with us to have a special experience."
More Information on KAVIAR
LOCATION: Downtown Los Angeles Arts District, 449 S Hewitt St, Los Angeles, CA 90013.
HOURS OF OPERATION:
LUNCH:
Saturday to Monday 12 p.m. to 2:45 p.m.
DINNER:
Saturday to Monday 6 p.m. to 10:15 p.m.
Tuesday to Friday 5 p.m. to 10:15 p.m.
Photo credits: All images are courtesy of KAVIAR.