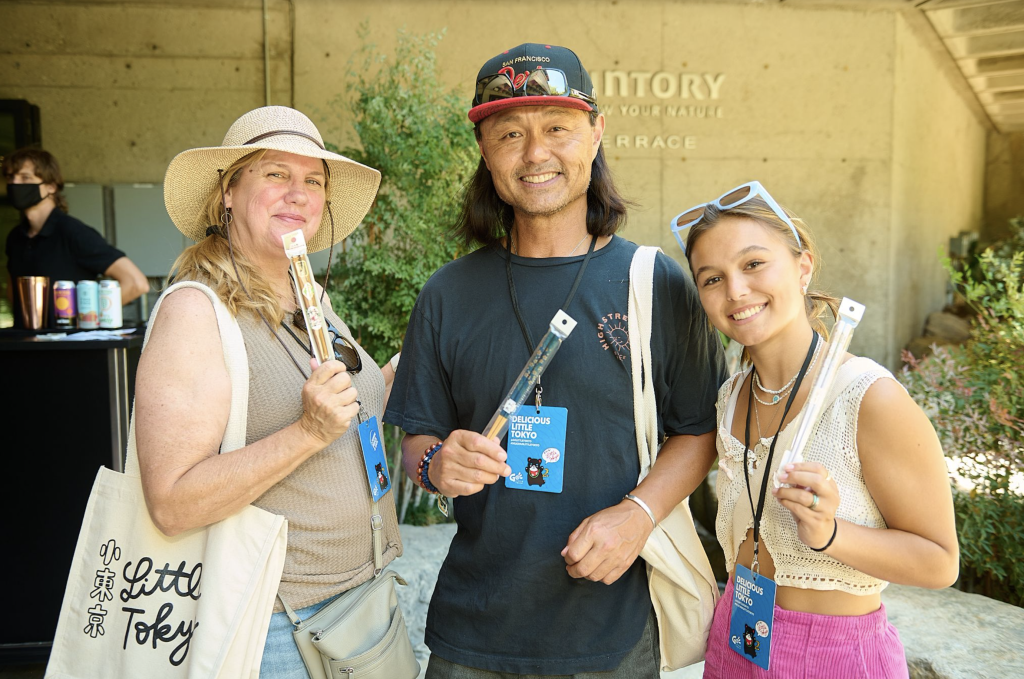 Little Tokyo Presents New Taste Experiences 

Join Go Little Tokyo, the community-based small business marketing initiative by the Little Tokyo Community Council, as they unveil an exciting lineup of new and beloved taste experiences and workshops for the 8th annual Delicious Little Tokyo, happening on Saturday, June 24, 2023.
This immersive one-day event offers interactive opportunities to indulge in authentic culinary delights and celebrate the vibrant legacy of businesses in the neighborhood. Immerse yourself in the guided History of Little Tokyo Food Tour, or embark on a delectable self-guided foodie adventure with the J-Town Tasting Tour and Tasty Time Hop. As you sip and savor your way through the iconic neighborhood, you'll uncover the hidden gems and cherished establishments that define Little Tokyo.
Delicious Little Tokyo Schedule  | Saturday June 24
Food History Tour | 11-12 p.m. & 2-3 p.m. | $40 per person
Discover Little Tokyo's food heritage on an educational walking and tasting tour led by Bill Watanabe, Steve Nagano, and Mike Okamura from the Little Tokyo Historical Society (LTHS). Explore the history of enduring small businesses and beloved culinary classics like imagawayaki and shabu shabu. From the birthplace of the fortune cookie to the pioneering ramen noodle shop in the US, these sites shaped our Little Tokyo community and Japanese American food scene.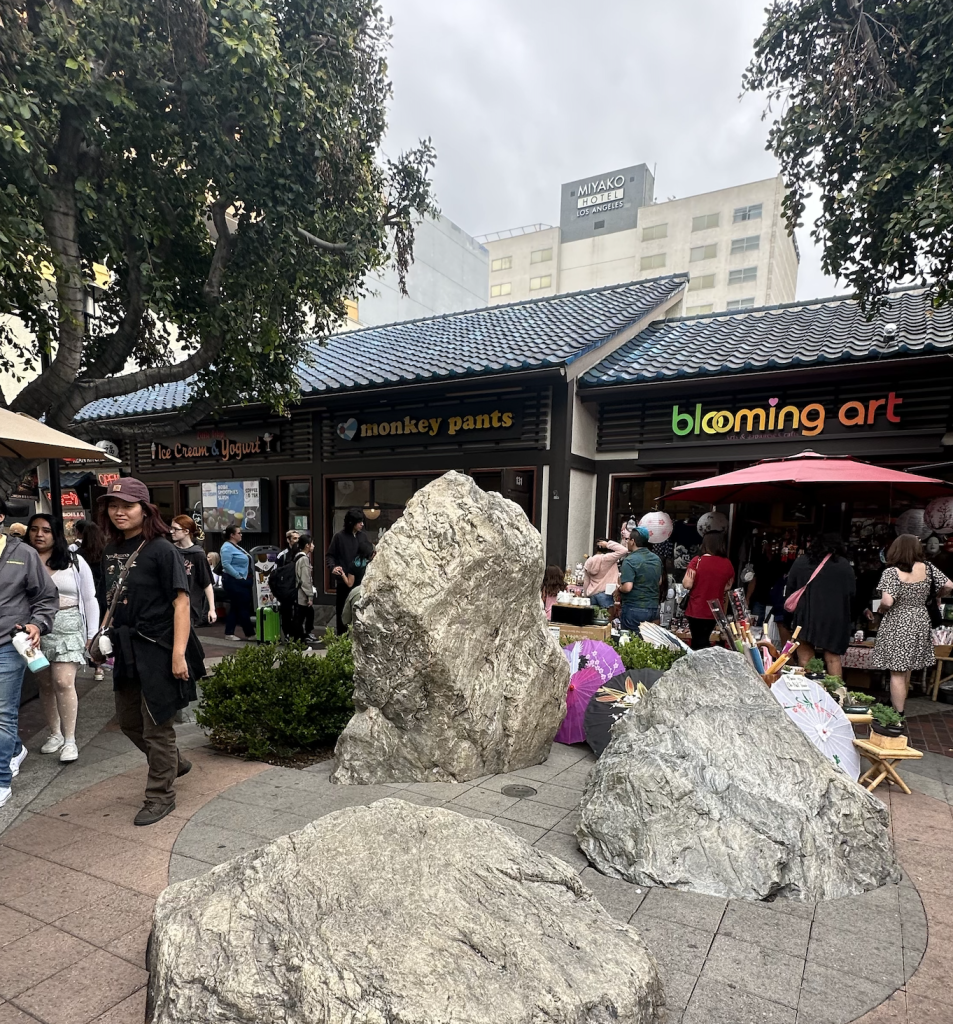 Wolf & Crane Whisky & Spirits Workshop | 1-2 p.m. | $40 per person
An introduction to Japanese Whisky & Spirits hosted by House of Suntory. Learn about why people are falling in love with Japanese whisky craftsmanship. Must be at least 21 years of age. Government-issued photo ID required at check-in.
J-Town Tasting Tour | 1-3 p.m. | $70 per person
Enjoy a self-guided walking tour of Little Tokyo and pick up a delicious menu of savory favorites from five eateries including a delectable strawberry chocolate manju from legacy confectionery, Fugetsu-Do which is celebrating 120 years in Little Tokyo. Tickets also come with a limited edition tote bag, enamel pin, and a special item from Rafu Bussan, which is celebrating 65 years as one of the oldest retail shops in the neighborhood.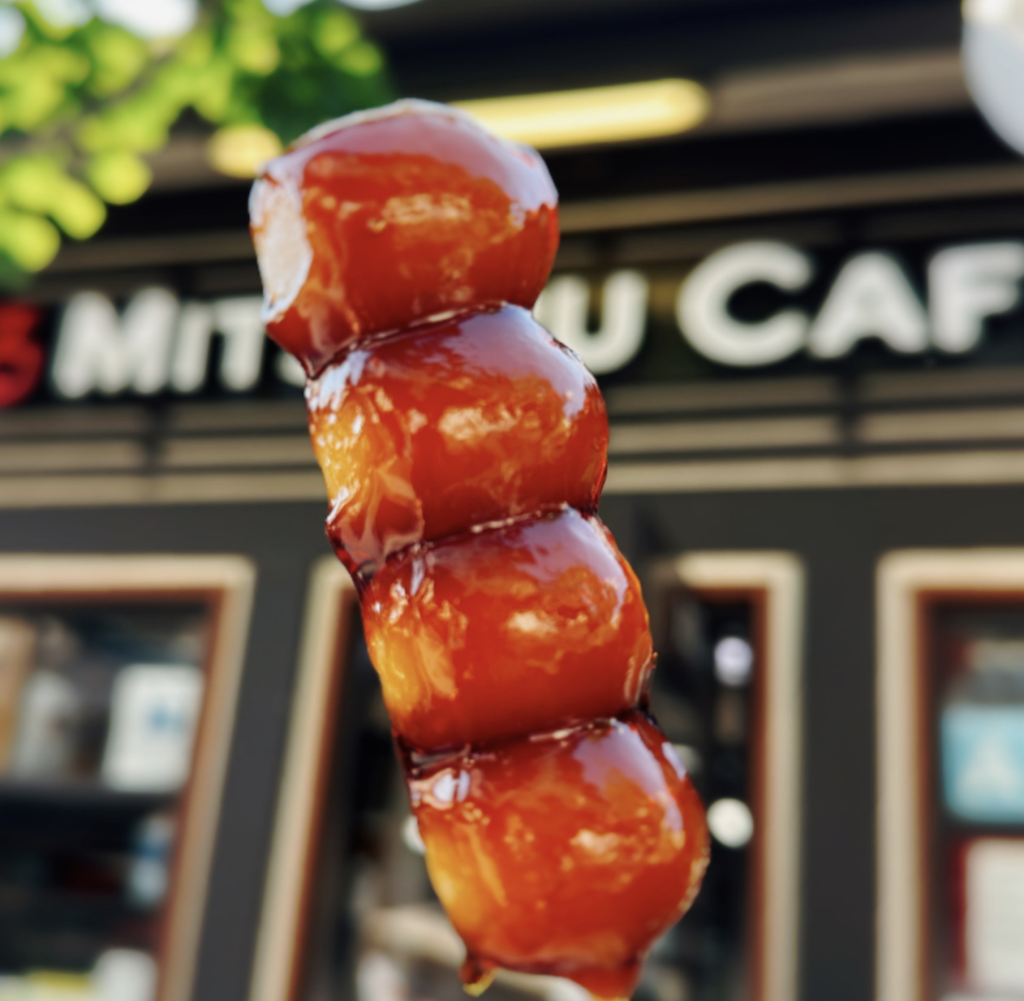 Tasty Time Hop | 1-3 p.m. | $60 per person
Journey through time on this self-guided walking tour of Little Tokyo featuring two neighborhood community pillars and three legacy businesses including Mitsuru Cafe which has been a community staple for 55 years. This sweet and savory menu is a delicious way to explore the past and present of J-Town.
Emoji Workshop | 10-12 p.m. & 1-3 p.m. | $30 per person
Decorate your very own Emoji-Pan (chocolate and custard filled sweet bun) at Okayama Kobo. Okayama Kobo Bakery & Cafe bakes fresh from scratch daily using additive/preservative-free dough, and 100 percent Hokkaido flour. The end result is a delicious, pillowy soft, irresistible treat!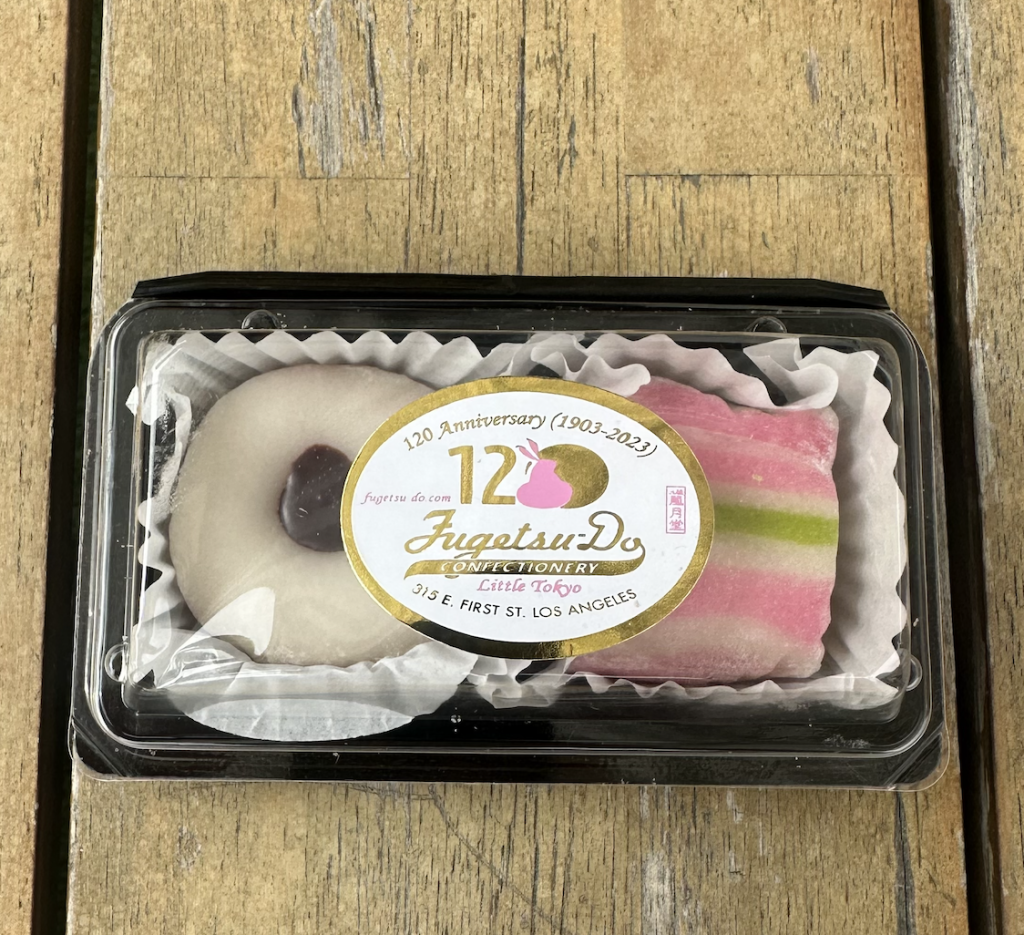 J-Town Bingo | 12-4 p.m.
Little Tokyo presents J-Town Bingo inviting guests of all ages to participate in activities throughout the neighborhood at their leisure with the J-Town Bingo card. Join in the fun for the chance to spin the wheel and win exclusive prizes.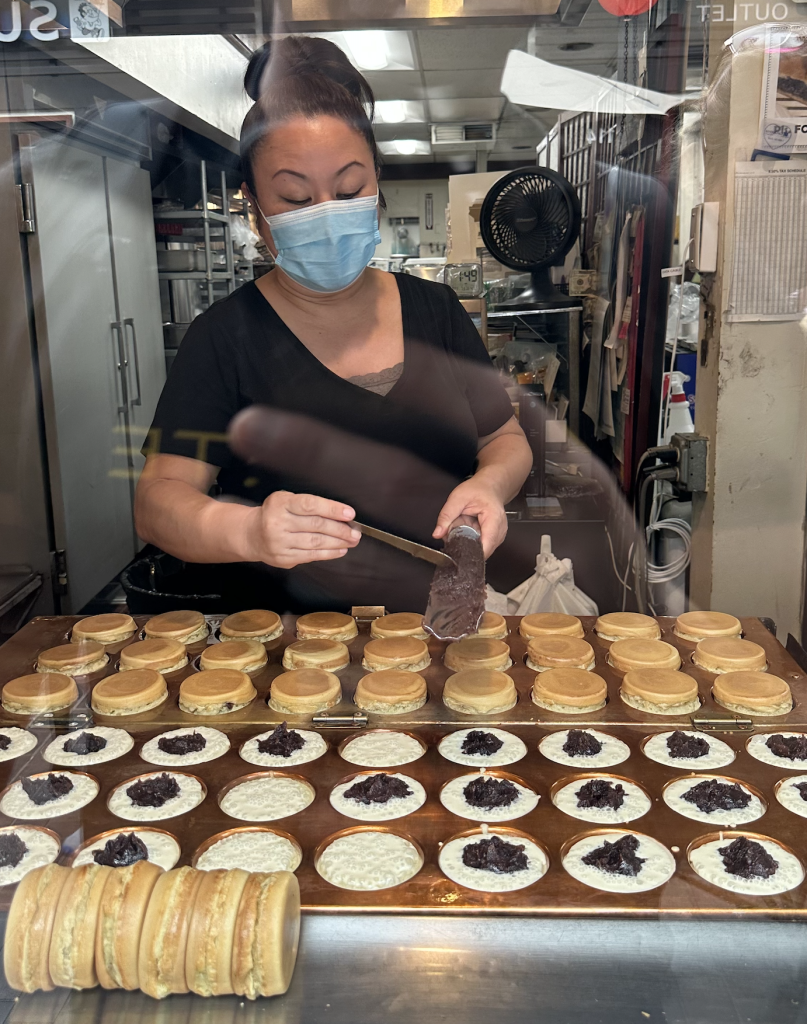 Delicious Little Tokyo is brought to you by Go Little Tokyo, a Little Tokyo Community Council (LTCC) run neighborhood marketing campaign. To purchase tickets for Delicious Little Tokyo visit LittleTokyoLA.org/Delicious. For more information about Go Little Tokyo follow @GoLittleTokyo and visit LittleTokyoLA.org.
Address: Little Tokyo – Downtown Los Angeles
Photo credits: All images are courtesy of Go Little Tokyo.