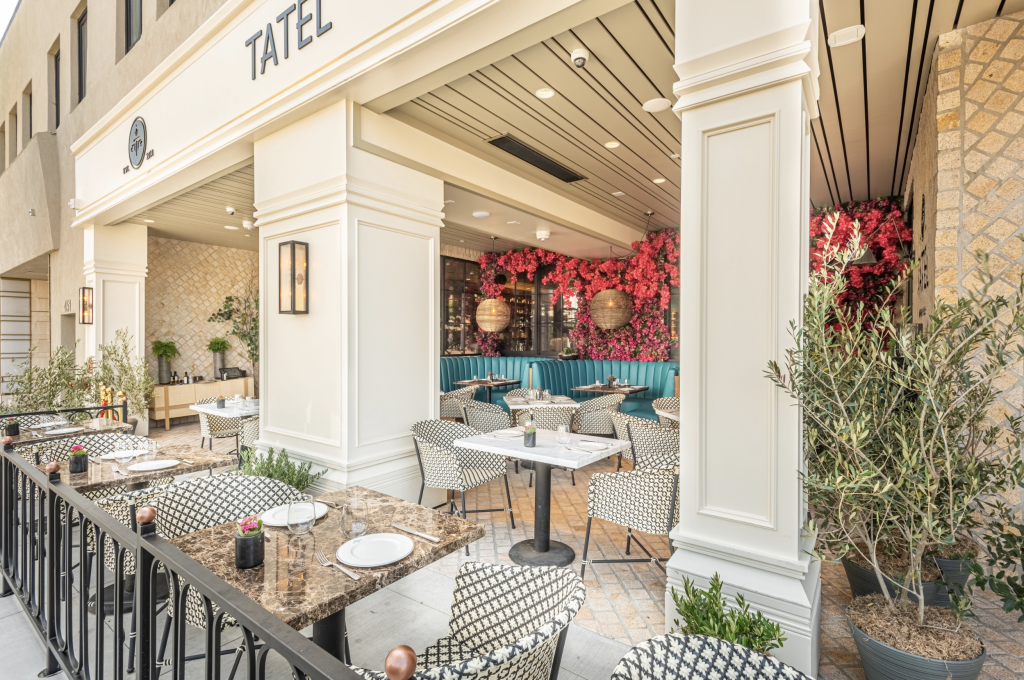 Spanish Brunch on the "Golden Triangle"
Located in one of the busiest streets of Beverly Hills, TATEL has its sights set on being the city's top brunch spot for 2023. It's firing up a novel weekend menu featuring a mosaic of 17 new dishes, 12 of which are now presented in tapas-style tradition. You may want to try these new flavors before planning your next Father's Day brunch or crafting your latest foodie narrative.
Tapas, the small but mighty treats of Spain, can be relished anytime throughout the day. They compliment to your drink, each bite contributing to a flavorful experience. Tapas encompass the spectrum from rustic simplicity to culinary complexity, making them an indispensable delight and an emblematic lifestyle experience of the Iberian Peninsula.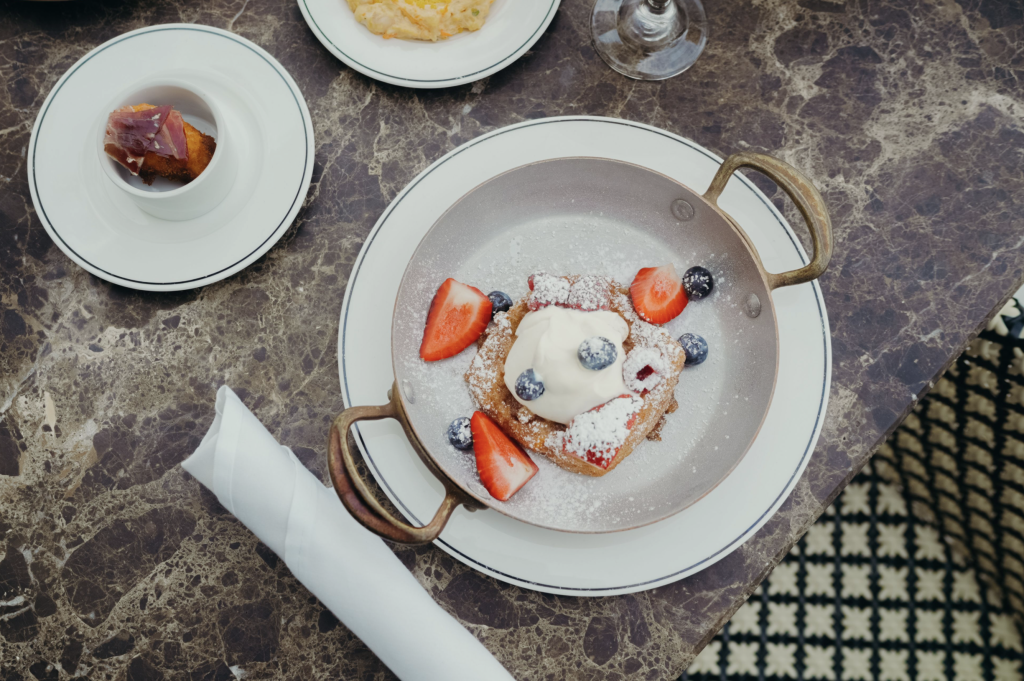 Making its debut this week, the Tapas & Brunch menu, the brainchild of the freshly inducted Chef Marva Desimone, encapsulates a broad array of Spanish tapas. These are presented alongside select quintessential American brunch favorites, along with trendy cocktails and sangria. Headlining the culinary ensemble are Andalusian Gazpacho, Ensaladilla Rusa, Tortilla Espanola, Croquetas de Jamón Ibérico, Croquetas de Maiz, and Gambas al Alijio.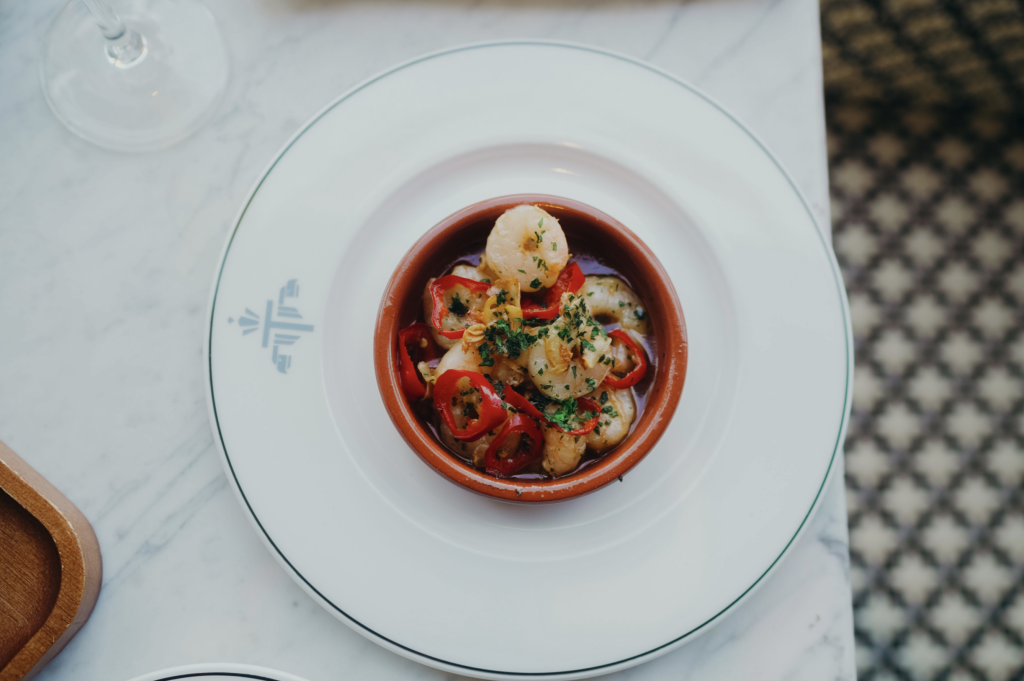 The ethos of this menu is sharing. These elegant nibbles offer patrons a unique chance to embark on a gustatory expedition of Spain, all the while basking in the charm of a Beverly Hills weekend brunch.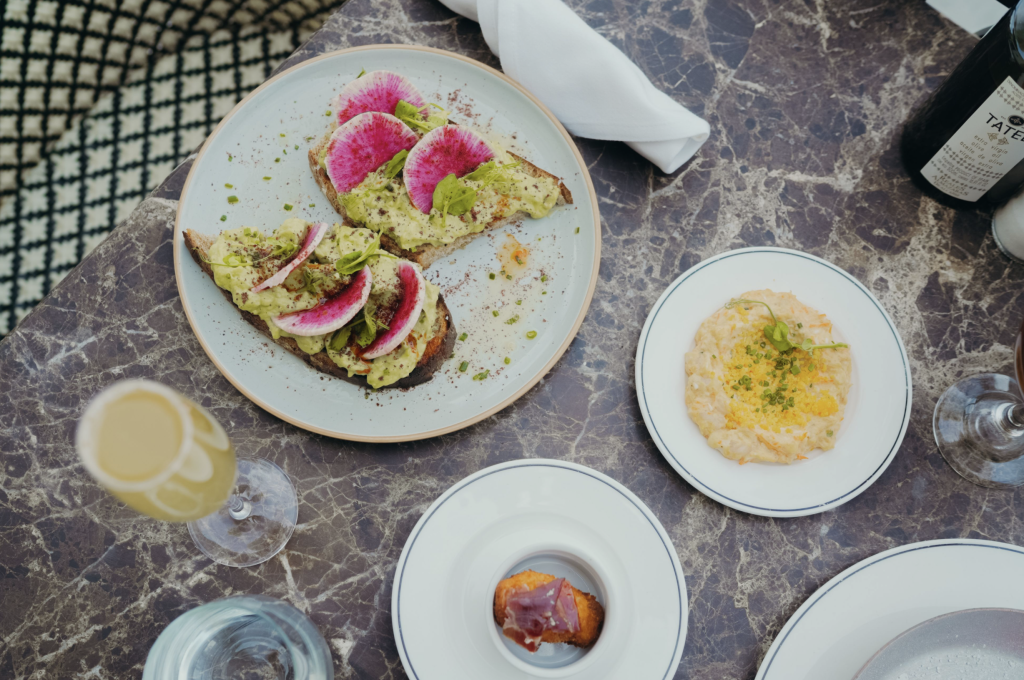 Those yearning for a taste of Americana, the menu is rounded off with Avocado Toast, French Toast, Steak and Eggs, a Spinach and Mushroom Omelette, and a Smoked Salmon Bagel. The recommended cocktail out of their drinks selection is the sangria, served either as a single drink or as a pitcher for communal enjoyment. Solo cocktails include sparkling wine, Aperol Spritz, Express Martini, Mimosa, Bellini, Mojito, and more Sangria.
Meet the new chef
Chef Marva Desimone, an Israeli culinary maestro, joined the ranks of TATEL Beverly Hills in March 2023. She is eager to present this new assortment which accentuates the finest of contemporary Mediterranean gastronomy. Chef Marva's culinary inspirations include renowned female chefs such as Spain's Chef Elena Arzak and even her own mother. She embraced the challenge of curating an innovative brunch menu with tapas taking center stage. Her fondness for fresh produce, fragrant herbs, and Spanish staples like smokey paprika, cumin, and nutmeg, creates a culinary tapestry that transports you to the four corners of the Iberian Peninsula. TATEL's brunch menu is a joyous celebration of rich and savory flavors, yet also a light and playful experience to share collectively, much like the very spirit of Spain itself.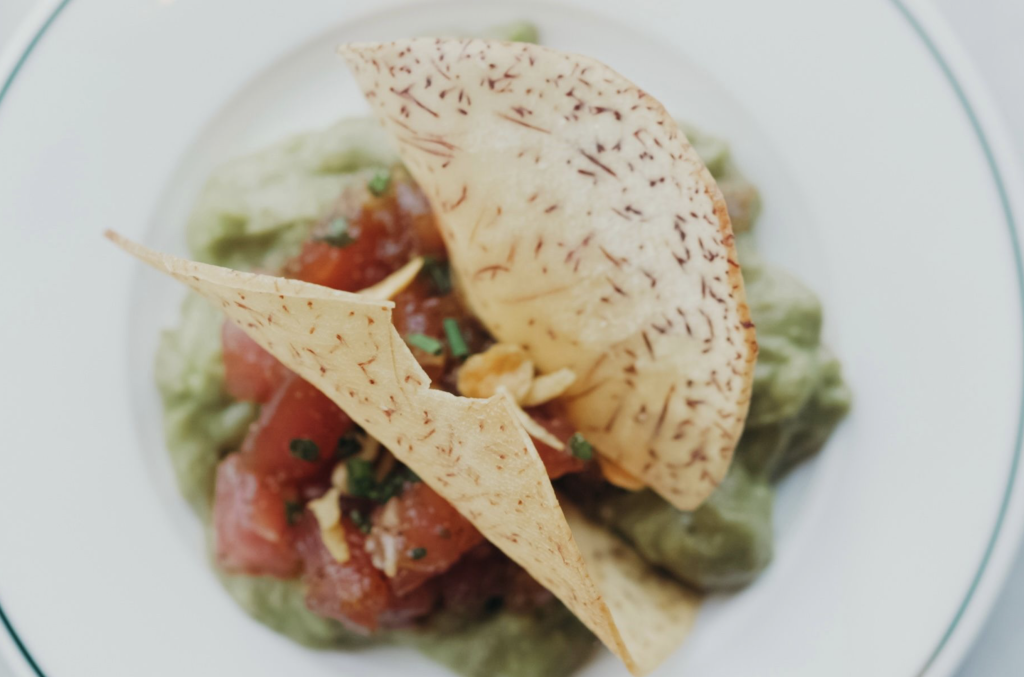 Backed by Sports Superstars
TATEL was founded in 2014 and is backed by stellar partners Rafael Nadal, Cristiano Ronaldo, and Pau Gasol. This internationally acclaimed lifestyle restaurant features Spanish cuisine and daily live music shows in Madrid, Beverly Hills, Ibiza, Doha, and Riyadh, with upcoming openings for 2023 in Mexico City and Bahrain. It's a place to feast, gather, and celebrate with Spain's exuberant energy and exceptional cuisine, offering enchantment with every bite and style in every step.
Where: Tatel Beverly Hills; 453 N. Canon Drive, Beverly Hills
When Brunch is served every Saturday and Sunday from 11:00 a.m. to 4:00 p.m.
Photo credits: All images are courtesy of Tatel Restaurant.