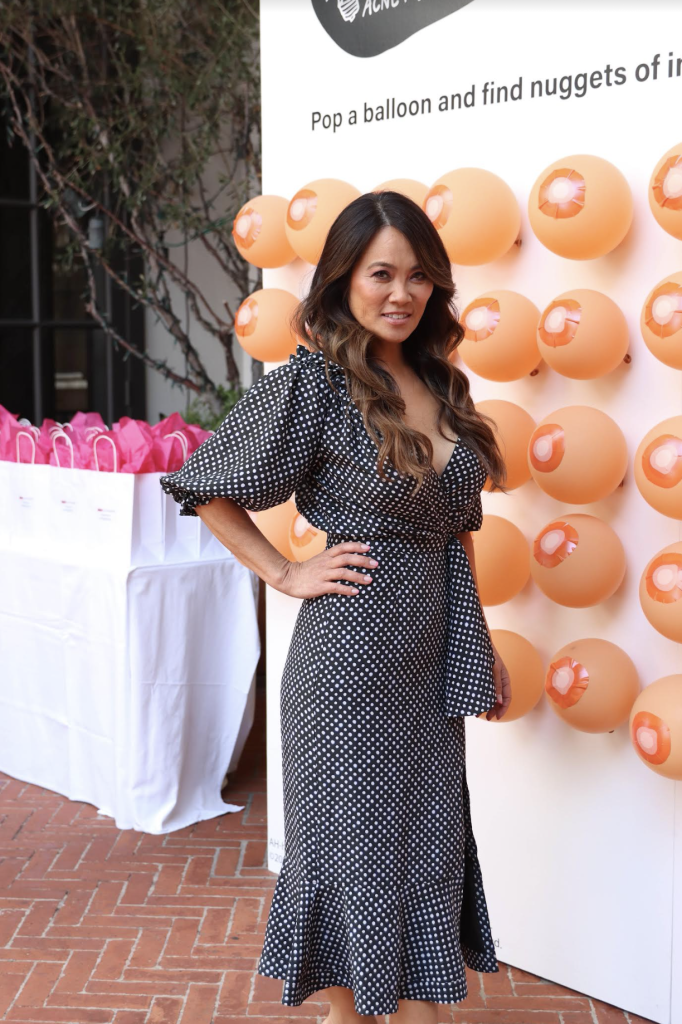 Ah-ha! It's Acne Hormones!
Sun Pharmaceutical Industries, Inc., one of the nation's leading pharmaceutical companies, celebrated the launch of their AH-Ha!™ It's Acne Hormones campaign with an exclusive luncheon. Hosted by renowned dermatologist Dr. Sandra Lee, along with special guest and esteemed skin expert Cassandra Bankson, the event shed light on the significant role hormones play in acne and provided valuable insights on managing this common condition.
The AH-Ha!™ It's Acne Hormones campaign aims to bring hormones to the forefront as a prominent underlying cause of acne, irrespective of age, gender, or ethnicity. Acne remains the most prevalent skin condition in the United States, affecting a staggering 50 million Americans and approximately 80% of individuals at some point in their lives.
"I am thrilled to be part of the Sun Pharma campaign, contributing to the understanding of how hormones critically contribute to acne," shared Dr. Lee, widely recognized as Dr. Pimple Popper through her television and social media presence. "It's important for people to realize that hormonal acne affects individuals of all genders and can manifest at any age, not just during teenage years."
During the event, attendees had the unique opportunity to engage with Dr. Sandra Lee and Cassandra Bankson, seeking expert advice on acne care and its relationship with hormones. The interactive session allowed guests to address their specific concerns while participating in engaging activities focused on acne-related topics.
Sun Pharmaceutical's AH-Ha!™ It's Acne Hormones campaign is poised to empower individuals suffering from acne by shedding light on the vital role hormones play in its development. Through educational initiatives and expert insights, the campaign aims to provide effective guidance for managing acne and promoting overall skin health.
Dr. Sandra was interviewed about the details of the campaign and beauty advice when taking care of skin:
How do AHA, BHA, and Niacinamide work together to combat acne and improve skin clarity?"
"Well AHAs are alpha hydroxy acids and BHAs are beta hydroxy acids. Beta hydroxy for example is salicylic acid. Glycolic acid is an AHA. They're acids that work in a slightly different way. Their chemical composition is a little bit different. The BHAs in general are more what we call lipophilic. If I had a little more research I could probably help you out a bit more from the scientific perspective just so I'm not saying the wrong thing. There are just different kinds of chemical peel acids. Niacinamide is more of a, sort of like a vitamin, kind of thing and they all have been ingredients that have been very popular, niacinamide more recently to help with acne. To help with the redness of acne, some of them work more on the exfoliative side to help prevent blackheads and whiteheads. They kind of work from different directions to help improve the skin and help diminish the appearance of acne."
What are the unique benefits and mechanisms of action behind AHA, BHA, and Niacinamide?
"They work in different ways."
How should individuals incorporate AHA, BHA, and Niacinamide into their skincare routine to effectively address acne concerns?"
"What I try to do when talking about acne in general, it's obviously the most popular subject that is addressed to me, is really to have people understand their skin and the type of acne they have. Do they have more blacks than white heads, do they have more oily skin, do they have more pigmented skin, do they get more cystic acne or breakouts? Because if you can identify the issues that you have, that's very helpful because then if you know what these specific products do, you'll be able to choose what products work for you. And the fact that you understand it and are taking control of it feels so much better later. You feel like wow I did this myself, I figured it out because I understand, and you're more willing to use it."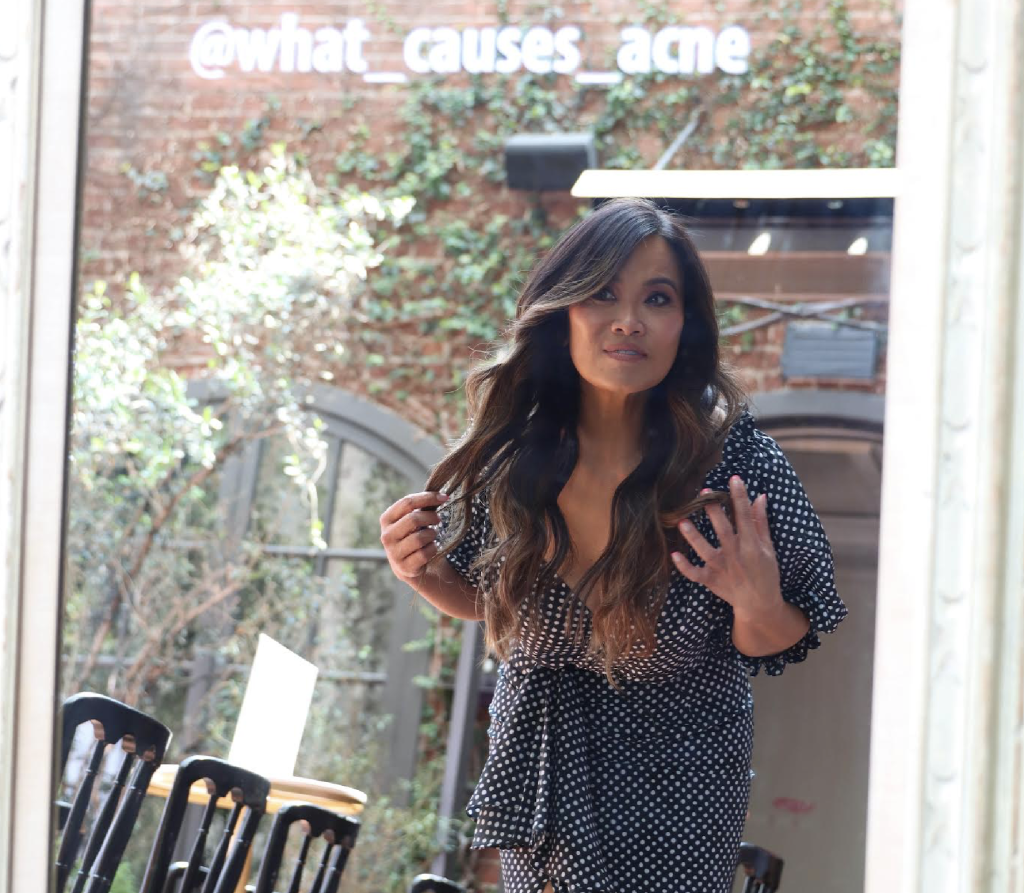 What clinical evidence supports the efficacy of AHA, BHA, and Niacinamide in treating acne and achieving a smoother complexion?"
I don't have clinical evidence with me. You'll have to send that to me later.
Which combination of AHA, BHA, and Niacinamide is best suited for specific acne types such as whiteheads, blackheads, or inflammatory acne?"
"That is hard because you know, there are different types of people. There are people who have more sensitive skin, oily skin, dry skin, there's more aged skin. There are people with more cystic components of their acne, more blackheads, and comedones instead. I do believe AHAs and BHAs are better for people who have blackheads and whiteheads in general because we are really trying to keep those pores clear before they turn into active red pimples. Niacinamide and things like that can help more with the red component. So that's going to deal more with the middle acne where you're having more active pimples. Then the AHAs and BHAs can take over if you have old pimples that are leaving brown spots, that can help to lighten those quicker."
Tell me the acne myths you detest
"We say food causes acne. I don't think that's the case. I like to say pizza is only going to cause acne if you rub it all over your face. Oil causes acne. Hormones cause acne, right? Hormone is the hugest component of acne out there. So I think it's really important for people."
Photo credits: All images are courtesy of Dylan Lujano