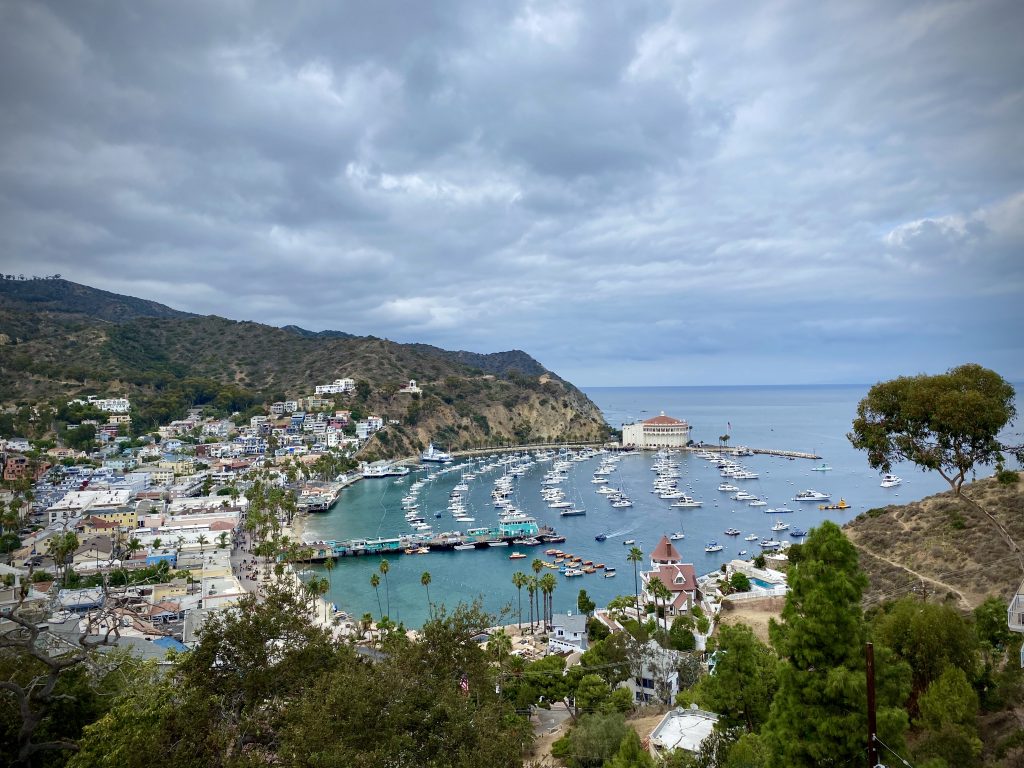 At a time when travel restrictions have eased but foreign travel remains ill-advised, Catalina Island is the SoCal destination that feels most like a faraway place, one that offers adventure—watersports, hiking and even a zip line—as well as boutique hotels. 
Fact is, Catalina Island has stood in for locales as diverse as the coast of North Africa, the lost continent of Atlantis, Tahiti and the ancient Near East in more than 500 movies dating back to silent films a century ago.
The main town of Avalon seems Mediterranean yet takes an hour or less to reach via Catalina Express from San Pedro, Long Beach or Dana Point. Catamarans and monohulls offer safely distanced open-air and indoor seating. Catalina Express has been making the crossing for 40 years.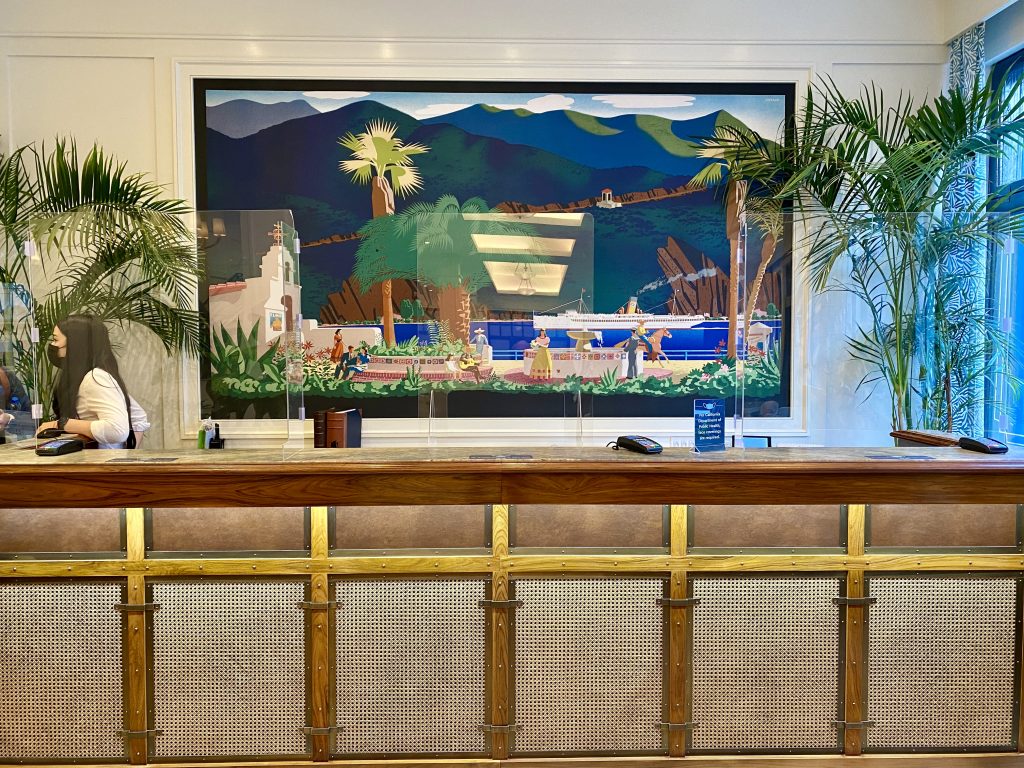 The Banning Brothers began developing the island into a resort destination in 1894; after a devastating fire destroyed half of Avalon's buildings, chewing gum magnate William Wrigley Jr. purchased their Catalina Island Company in 1919, with a vision to create a "playground for all."
The historic Hotel Atwater, the first hotel built under Wrigley's direction, opened in 1920; it reopened in 2019. He named it for Helen Atwater Wrigley, wife of his son Philip Knight Wrigley; her harp is among the period pieces displayed in the striking "island deco" lobby. Cheekily altered vintage photographs line the halls. Bistro at the Atwater offers grab-and-go.
In 2020, the property known for decades as Hotel Villa Portofino, and before that as Scari's Hotel, underwent a multimillion-dollar beach-chic renovation and relaunched as Bellanca Hotel. The daily changing chef's burger at its Naughty Fox restaurant—the chef being Russel Hayden, ex the Ace Hotel in Palm Springs—has a following; also consider mai tais or margaritas on the harbor-view rooftop deck. The Bellanca reopens Mar. 5.
Other memorable sips and bites recently included the sashimi, lobster sandwich and grilled local catch at casual new NDMK Fish House. If your tastes run to bloody marys, head straight to Descanso Beach Club for an over-the-top version served on or off the sand.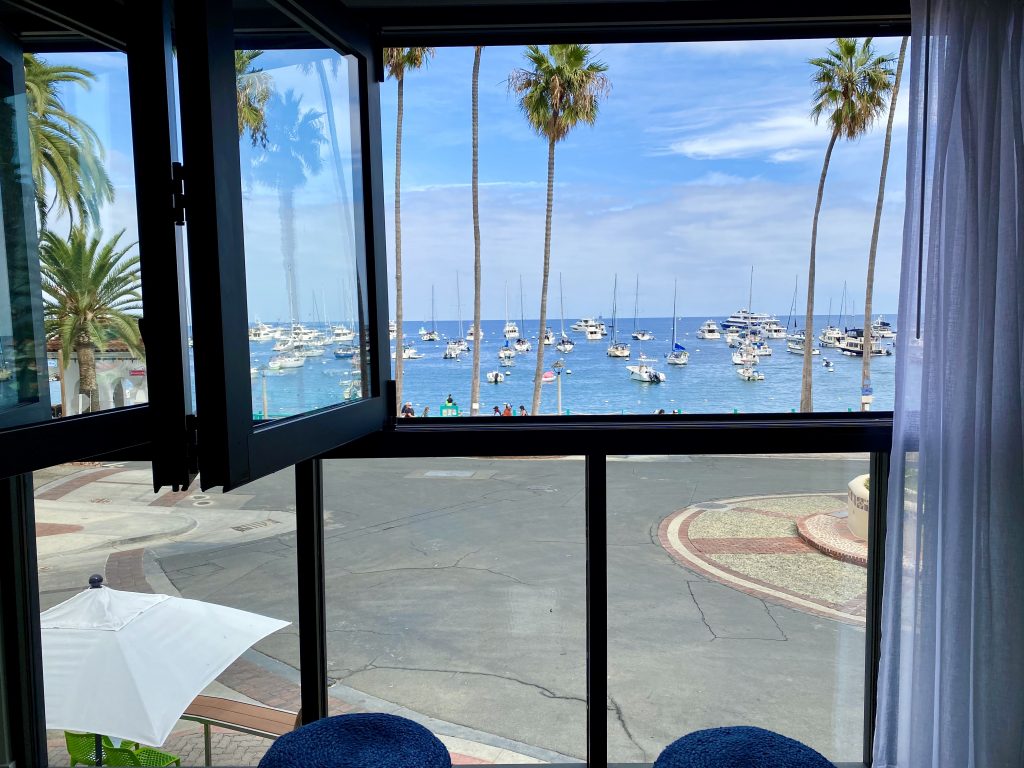 Descanso Beach is also the launch spot for Descanso Beach Ocean Sports; a guided tandem kayak tour past Hamilton Cove to Frog Rock and an otherwise inaccessible stretch of coast is highly recommended. Descanso's Zip Line Eco Tour has five lines approaching 35 mph; sights might include bald eagles or the tiny Catalina fox.
Among ecological highlights elsewhere, you can access the bison herds via the Bison Expedition biofuel Hummer tour. Less accessible: The Catalina Island mountain mahogany is found in only one place in the world, Wild Boar Gully; in January, the Catalina Island shrew, a mouse-like creature with a long snout, was spotted for the first time in 15 years.
A self-guided Catalina Island Golf Cart tour of Avalon and the hills above it can include a stop at the must-see Wrigley Botanical Gardens. Also follow the map to Mt. Ada and the Chimes Tower.
The iconic Catalina Casino will reopen when health guidelines permit—but makes a lasting impression even when closed. An art deco masterpiece, the first circular building of its time and the hub of Avalon nightlife nearly a century ago, it boasts both the first movie theater specifically built for talkies and the world's largest circular ballroom. Go to lovecatalina.com for the latest updates on what's open.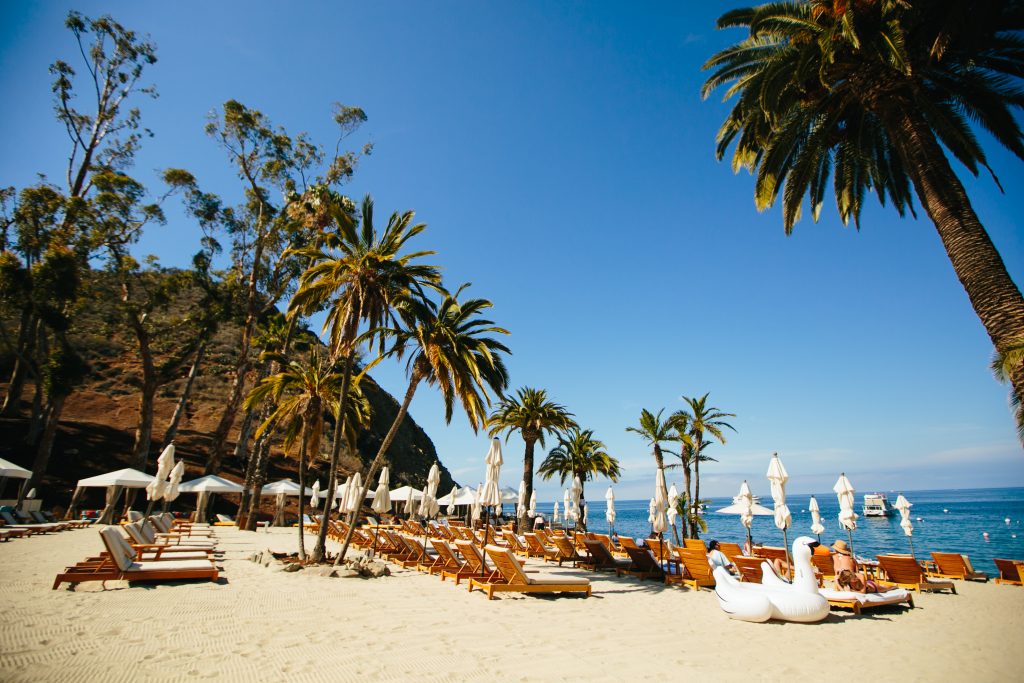 During Catalina's first heyday—we like to think we're in the second—mainlanders would cross specifically for a movie, dinner and dancing. Visiting Hollywood royalty included silent-film great Charlie Chaplin and talkie heart throb Clark Gable; Norma Jeane Baker spent six months on the island in the 1940s before changing her name to Marilyn Monroe.
Visitors since have included Justin Timberlake and Taylor Swift. Katy Perry sang karaoke at El Galleon—albeit "Welcome to Miami" instead of "Twenty-six miles across the sea, Santa Catalina is a-waitin' for me," the 1958 Four Preps tune dubbed by Dick Clark "the first surfer hit."
Among other recent developments, Alison Wrigley Rusack and her husband, Geoffrey—owners of Rusack Vineyards in the Santa Ynez Valley and Catalina Island Co.'s new chairman and CEO/president, respectively—are producing chardonnay, pinot noir and zinfandel on the site of the Wrigley family's Arabian horse ranch. The wines can be purchased in Avalon at several restaurants and Von's.
The couple's enterprise marks California's only island vineyard. It also suggests that the island, like good wine, only gets better with age.
Photos by Benjamin Epstein; Descanso Beach courtesy Love Catalina.