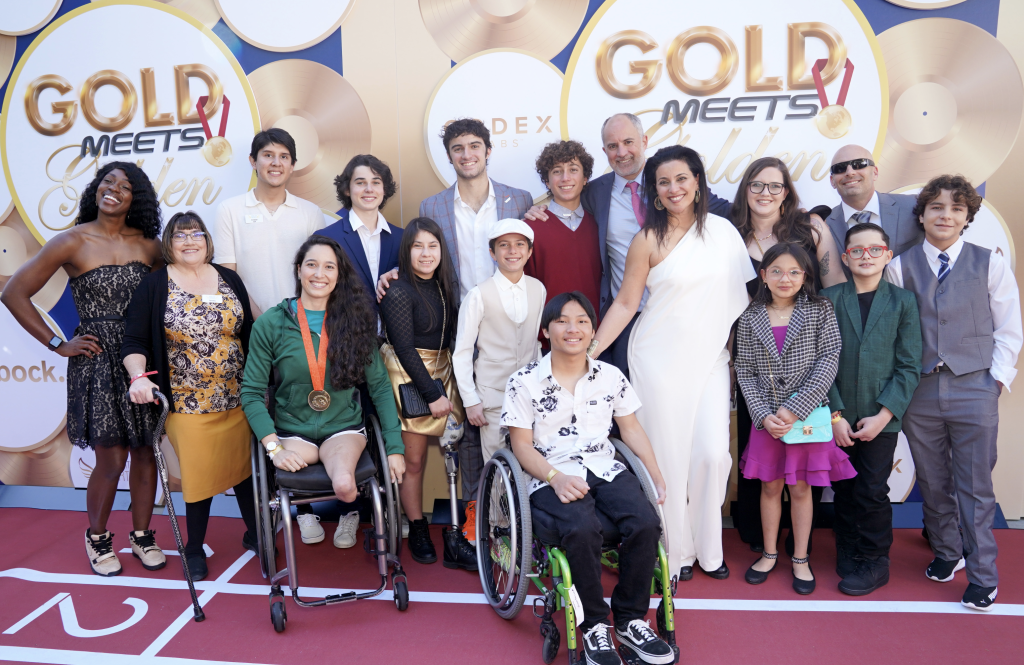 The 10th Anniversary Event of Gold Meets Golden was held at the Virginia Robinson Gardens on February 4th, co-hosted by Nicole Kidman and Nadia Comaneci. The wonderful event brought together the world of Hollywood and sports, as it it welcomed some of the most talented athletes from across the globe to Los Angeles.
It was a star-studded event with many notable celebrities and athletes in attendance, Lance Bass, Trevor Donovan, Kevin Dias, Eva LaRue, Shoshana Bean, Stephen Schwartz and more. The evening was filled with music, dance, and entertainment, as well as inspiring stories from some of the athletes who have been helped by Angel City Sports.
The event was a testament to the power of sports to bring people together and break down barriers, as athletes from diverse backgrounds and abilities came together to celebrate their achievements and support a common cause.
The funds raised from Gold Meets Golden will go towards helping Angel City Sports continue their work in providing access to sports opportunities for people with physical disabilities. The organization aims to empower athletes to reach their full potential, both on and off the playing field, and to promote an inclusive society where everyone has the chance to participate in sports.
It was an event to remember, as the worlds of sports and entertainment came together to support a noble cause and celebrate the achievements of some of the greatest athletes in the world.
Highlights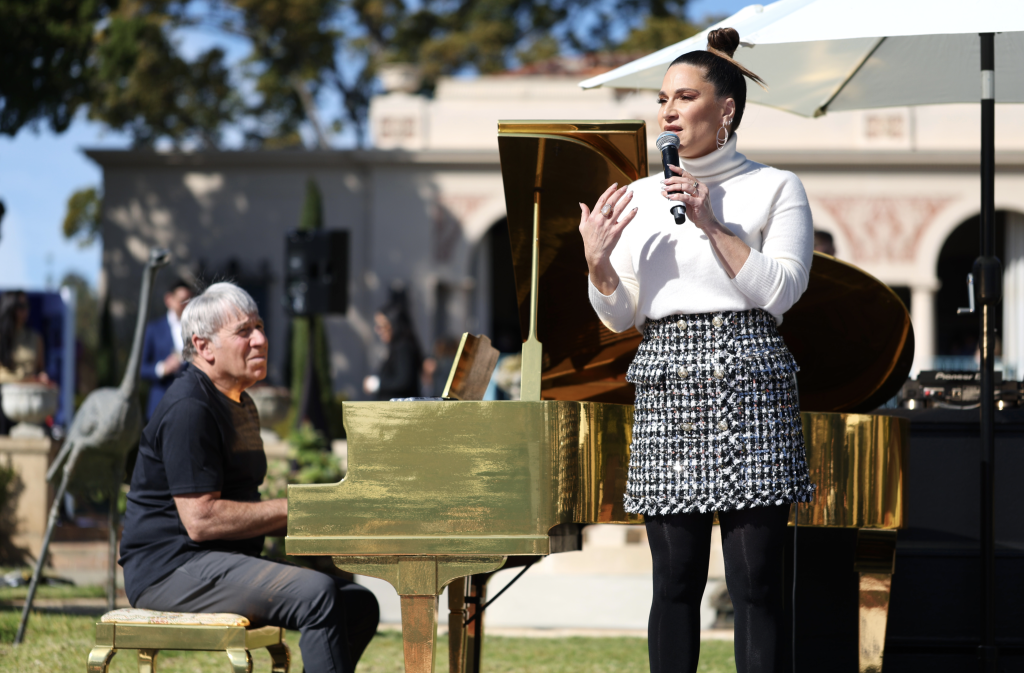 The 10th Anniversary of Gold Meets Golden was elevated by a breathtaking performance from the legendary Stephen Schwartz and Shoshana Bean. Shoshana's powerful rendition of "If You Just Believe" from The Prince of Egypt was a standout moment, showcasing her incredible vocal range and emotional depth. It was a truly beautiful performance that left the audience in awe.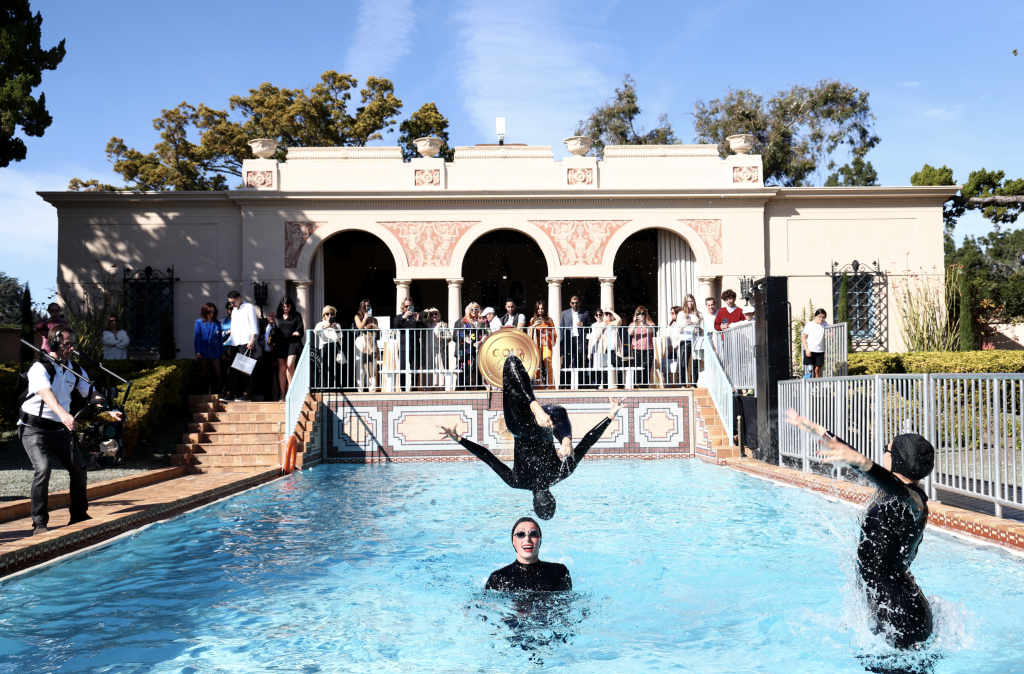 The Aqualillies captivated their audience with a mesmerizing performance that showcased the beauty of synchronized movement and precise coordination in the water.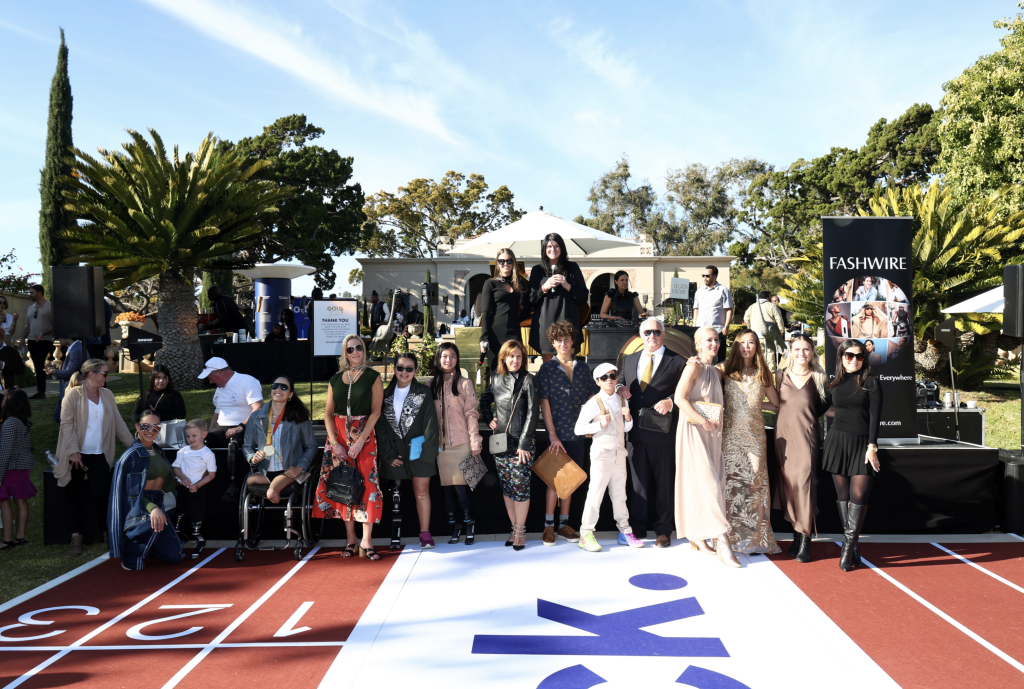 They had their own little fashion show, hosted by Fashwire.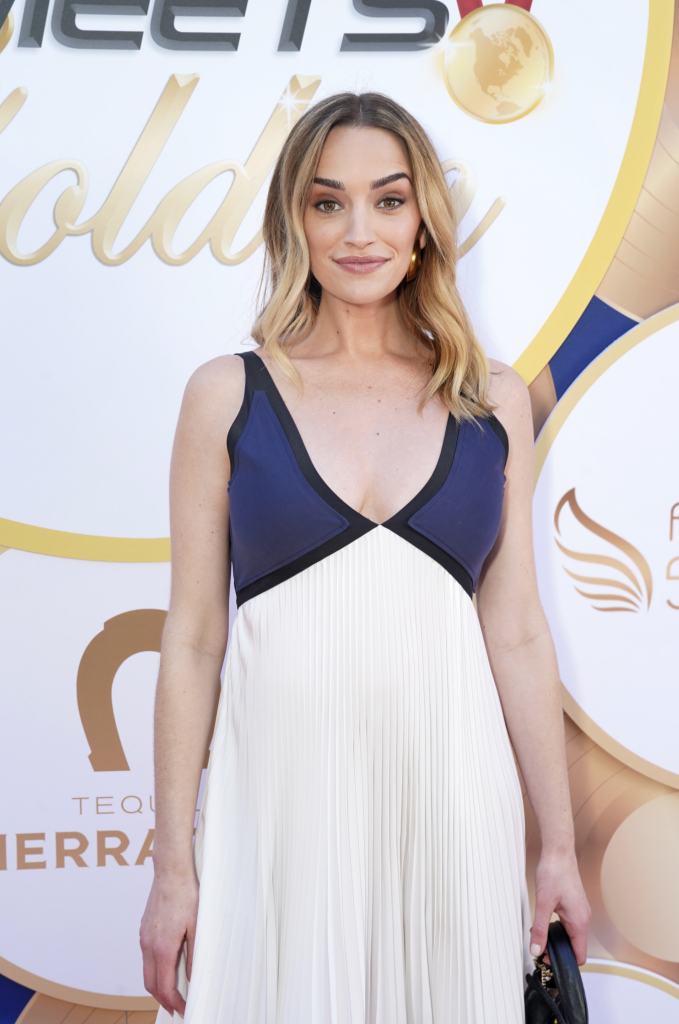 Netflix-hit show Ginny & Georgia's own star, Brianne Howey, shows up in spectacular fashion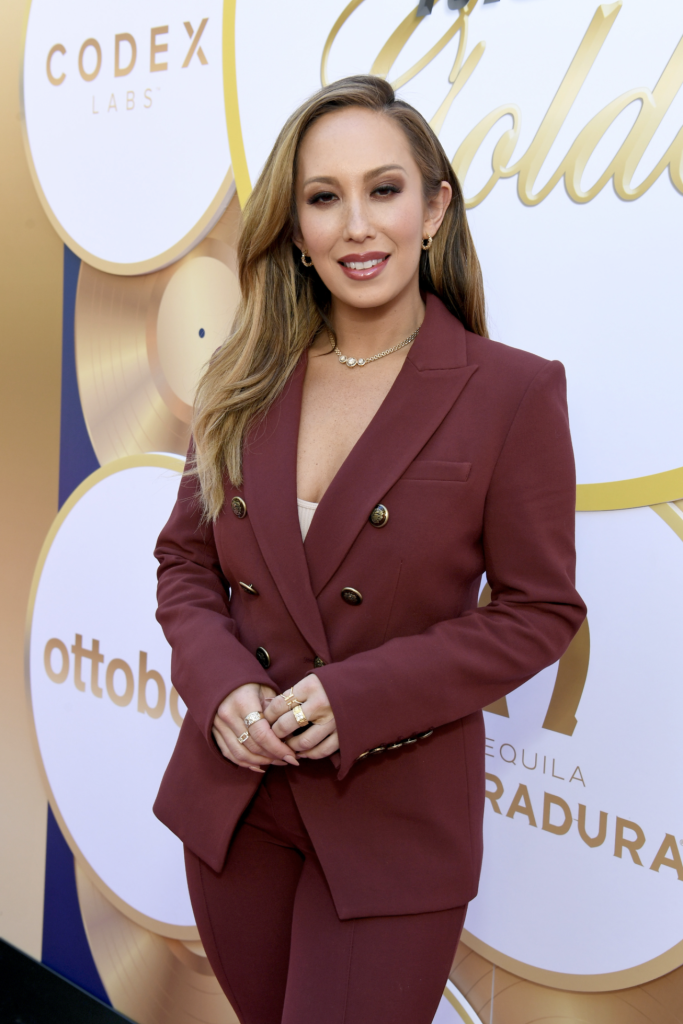 Cheryl Burke arrived looking stunning, her fashion was impeccable, and her presence was simply radiant.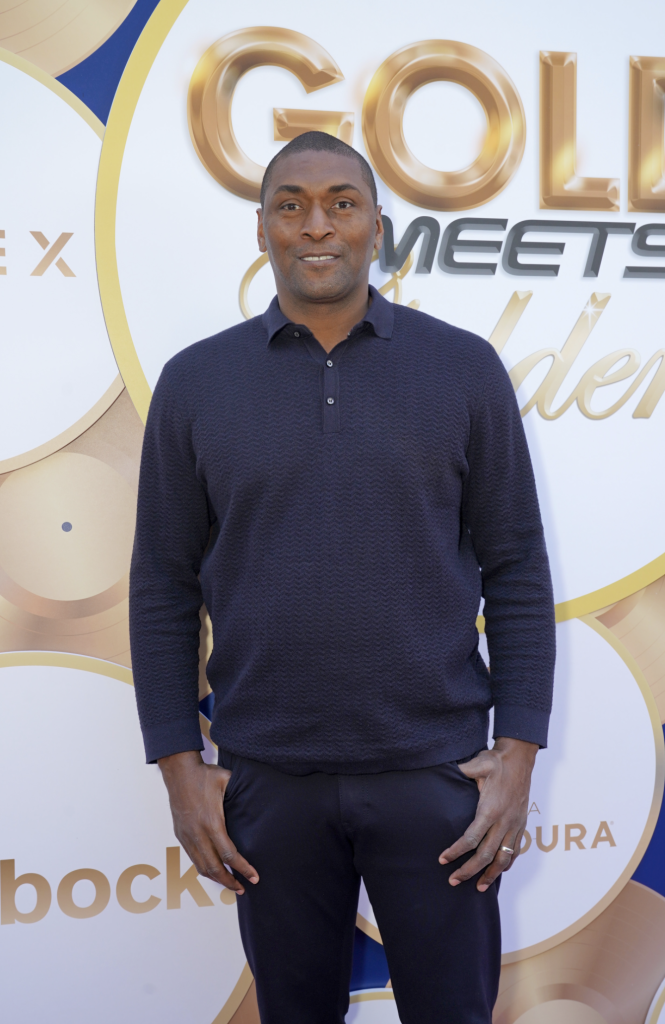 Former NBA Player, Lakers champion, Metta World Peace.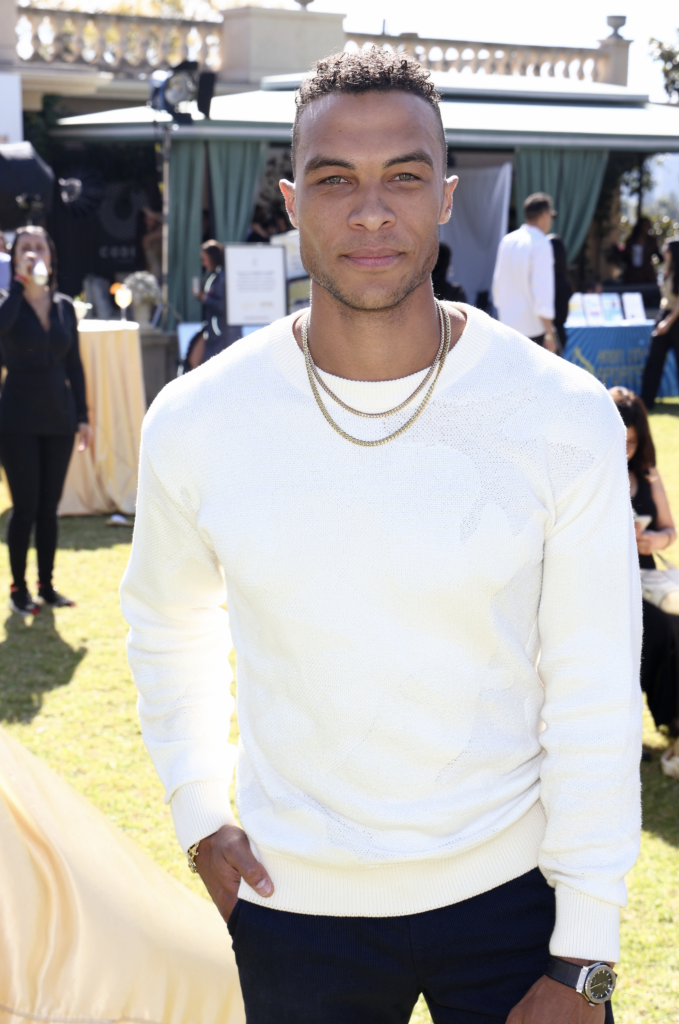 Former NFL wide receiver and Bachelorette star, Dale Moss, made a dashing appearance with his sharp and stylish attire.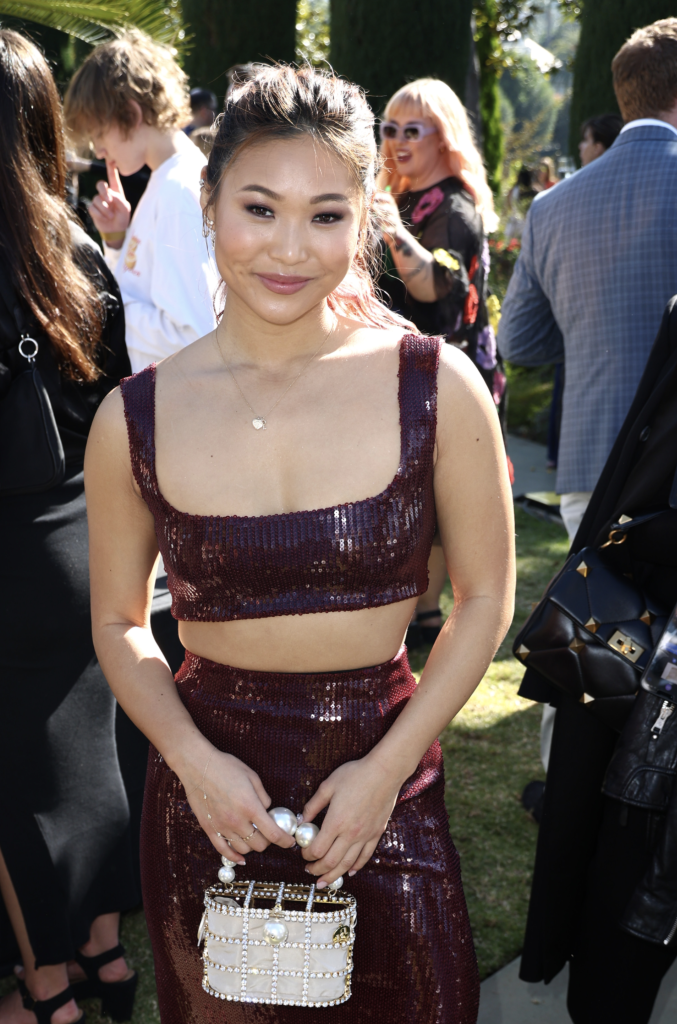 Chloe Kim, the two-time Olympic Gold Medal winner, shone both on and off the field with her stunning style. She exuded grace and radiance, imbuing strength and beauty in equal measure. A true Olympian in every sense of the word.
Greg Louganis and Hunter Doohan (One of the main stars from the hit-Netflix show, Wednesday.)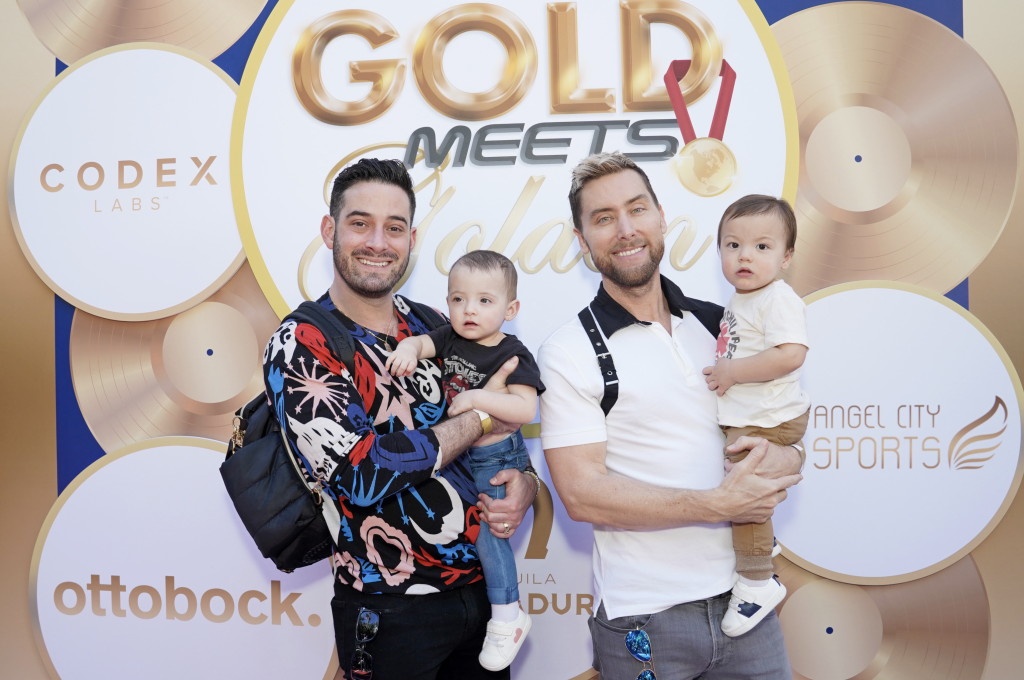 Lance Bass with Husband Michael Turching and their two beautiful children.
WHEN: Saturday, February, 4th
WHERE: Virginia Robinson Gardens
1008 Elden Way
Beverly Hills, CA 90210
"Gold Meets Golden 2023: For the Record" is presented by Ottobock, a leading manufacturer of prosthetic and orthotic devices and technology worn and used by the disabled and amputee community across the world, including by many Paralympians. CODEX Beauty Labs, Herradura Tequila, FASHWIRE, Chinese Laundry, 42 Gold, Municipal, Selkirk, Franklin Sports, United and BOSE were also sponsors.
Photo credits: All images are courtesy of Getty images.