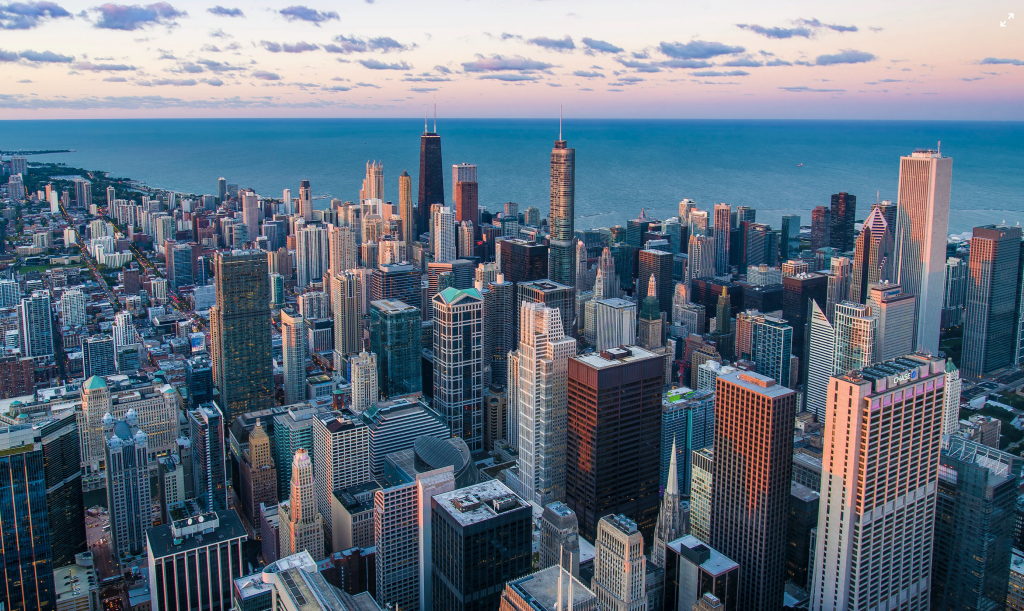 There's no doubt about it: a week visiting Los Angeles gets pricey quickly. An average night in a hotel or Airbnb in Los Angeles costs around $200 a night, far above national averages – not to mention the costs of meals, transportation, and activities. This all begins to add up, with the average cost for one person to spend a week in Los Angeles coming in at a whopping $1,343…and that's just for one person. Luckily, there are plenty of fantastic tourist activities to do in LA that won't break the bank! Here are a few of our favorites.
1. Go for a Hike
While most people know Los Angeles for its bustling downtown, there are also numerous stunning hikes that give you great views (and a great workout, if you're up for it). Ranging from easy strolls to long treks, there's a hike for everybody in the golden hills above LA.
If you really want to get the full tourist experience, we recommend starting in Griffith Park, home
to the Griffith Observatory and the famous Hollywood Sign landmark. Start with a tour of the observatory's fascinating exhibits (admission is free!) and then lace up your shoes and head for the hills. There are a number of trails that go up to the Hollywood Sign. The shortest trail (3 miles roundtrip) is the Burbank Peak Trail, but the trail is quite challenging, featuring a steep climb right at the beginning. If you're not looking to sweat too much, you might consider taking
Innsdale Drive instead, which offers awesome views of the sign as you climb, and is 4.6 miles round trip. Whatever trail you choose, this is a great way to experience famous Hollywood landmarks while still getting a little time outside the craziness of the city – plus, it's all free!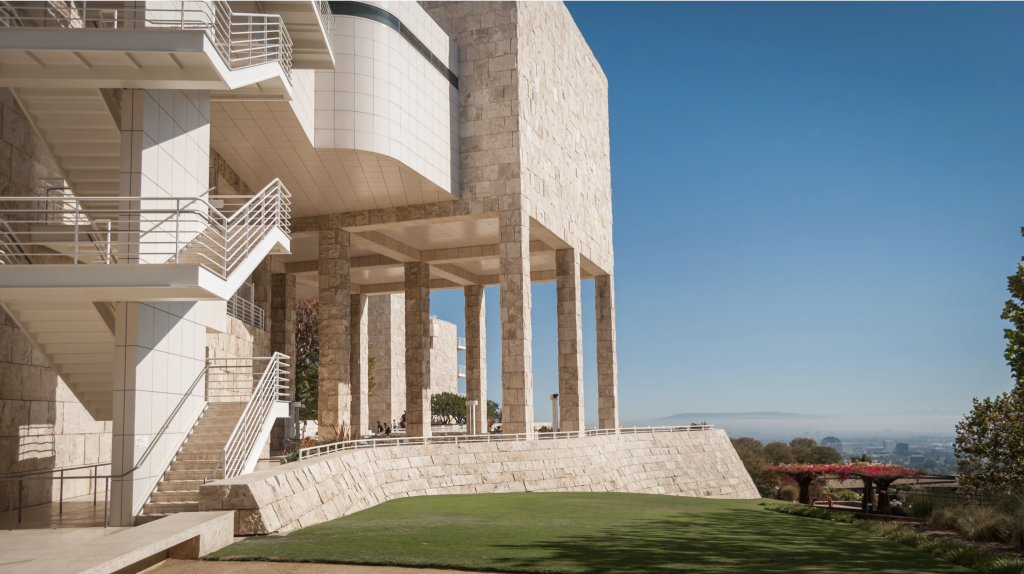 2. Tour the Getty Museum
The J. Paul Getty Museum, usually simply called the Getty, is one of the most famous museums in the world – and admission is free! The Getty houses all kinds of European art, from paintings and drawings to photography and sculpture. As you stroll through, you'll get to see art from some of the most famous artists around, including Manet, Rembrandt and Vincent Van Gogh. But make sure you also save time for some of the Getty's more hidden gems, like their Central
Garden and illuminated manuscripts. Right now, you do need to reserve a timed-entry reservation to visit, so make sure to do that ahead of your visit. If you drive, you'll also have to pay a parking fee of $20 (which goes down to $15 after 3pm).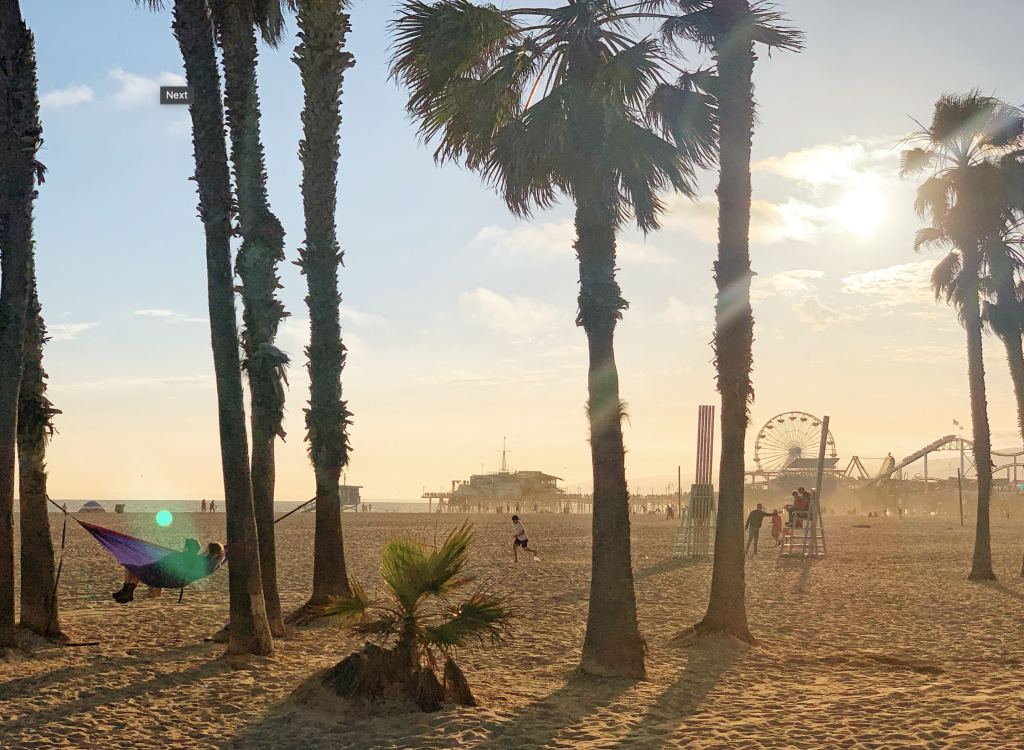 3. Head to the Beach
Okay, so most of us wouldn't consider Los Angeles relaxing. After all, there's people and traffic everywhere! If you're in need of a little vacation on your vacation, we recommend taking some time to go to the beach.
Venice Beach is one of the most easily accessible beaches in LA. Not only is it the quintessential California beach, with beautiful sand and palm trees, but there's also a boardwalk that has a mile-long street market and a paved two-mile walkway. After getting all your ocean lounging and activities in (beach volleyball is allowed!), take a stroll down the Boardwalk and do some window shopping. There's sure to be entertainment galore, and an abundance of eclectic
shops to explore. There's a reason that the Boardwalk is the second most-visited destination in Southern California!
You may need to pay for parking, although there are several public parking lots with quite reasonable rates (less than $15). There is also free parking along most of the streets in Venice. However, it can be tricky to find parking in the summer, so either get there another way or leave yourself time to hunt.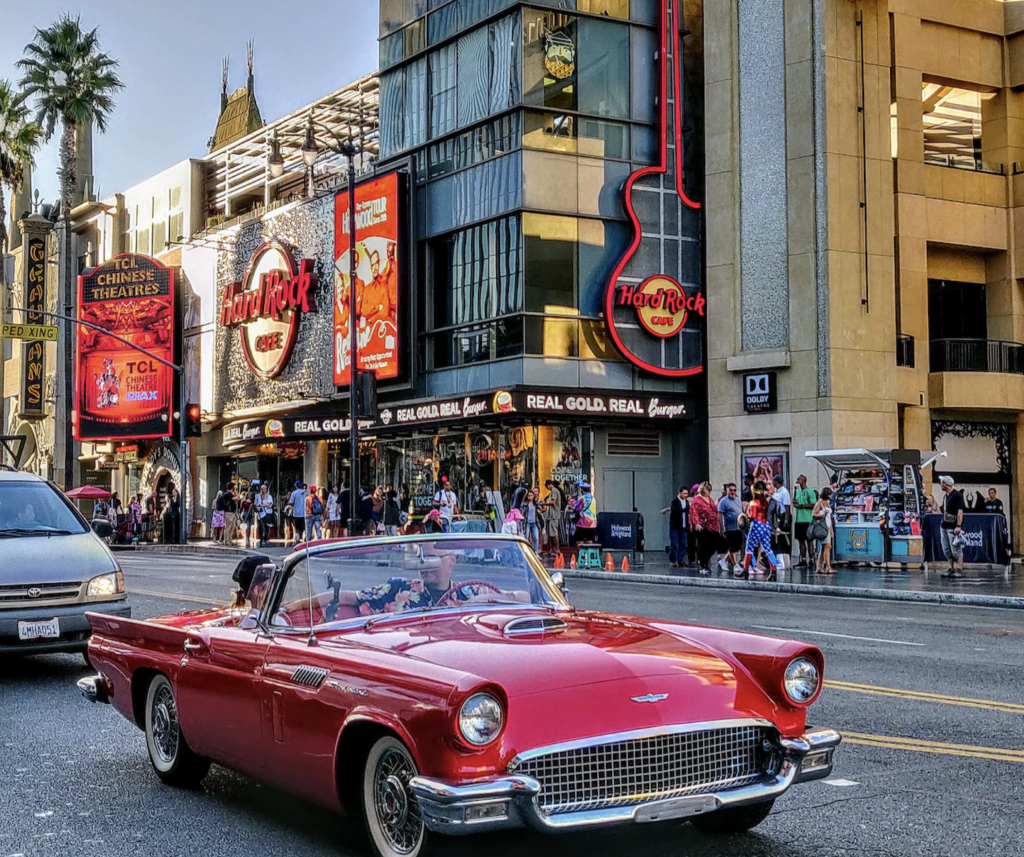 4. Visit Hollywood Boulevard
It wouldn't be a list of tourism activities in LA without Hollywood Boulevard! This iconic street begins at Sunset Boulevard and includes the Hollywood Block of Fame, 15 blocks of sidewalk (1.3 miles!) with stars embedded for famous actors, directors, musicians, and other celebrities in the entertainment world. Strolling down Hollywood Boulevard costs you nothing, and allows you to immerse yourself in the rich history of Los Angeles' film industry.

As of 2022, the Walk of Fame includes 2,725 stars, leaving you with plenty to look at. While you're there, you can check out plenty of other landmarks, such as the Madame Tussauds Hollywood (adult admission is $30) or the Hollywood Museum, a must-see for movie fanatics (adult admission is $15). Admission is less than $15 for each.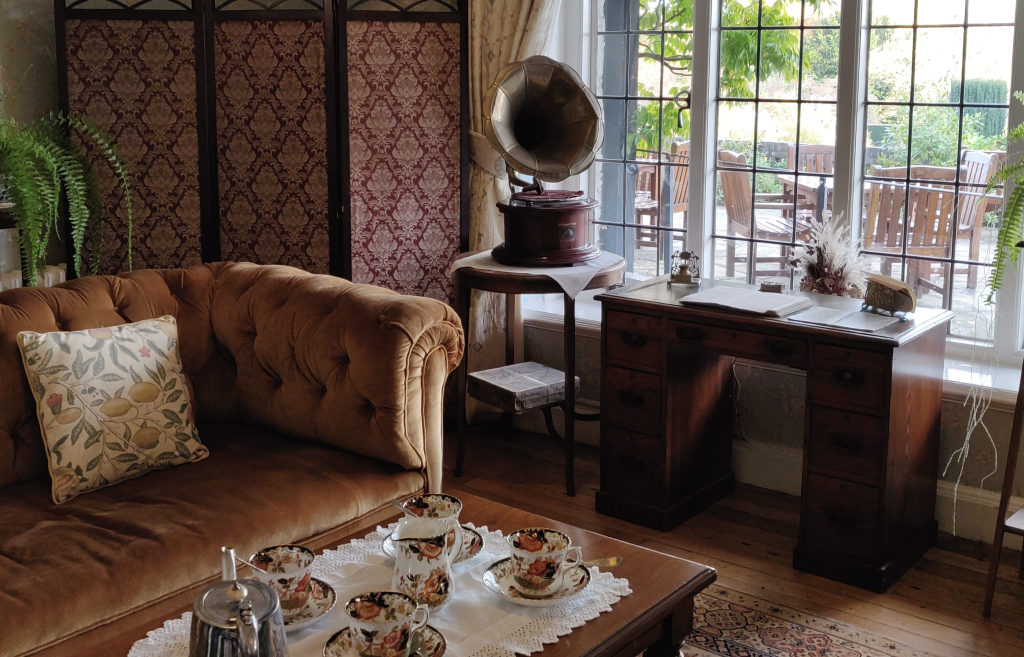 5. Do an Escape Room
If you're looking for a bit of a thrill but want to avoid the hordes at Disneyland, an escape room might be just the thing you're looking for. Escape rooms are becoming more and more popular in LA, and for good reason. They're a great way to spend time with friends and family while focusing on an activity that isn't just sightseeing.
There are lots of escape room options, but we'd recommend the most popular, 60OUT, which has 6 locations across Los Angeles, making it pretty convenient no matter where you're coming from. They have plenty of beginner to expert rooms to choose from, ranging from terrifying horror-themed rooms to lighthearted virtual reality escape rooms. It's no wonder Trip Advisor ranked them the #1 escape room in Los Angeles! Their games are also quite affordable (around $35/person), and get cheaper the more people you play with – so make sure to go with friends.
LA on a Budget: Totally Worth It
From beach to mountain, museum to boardwalk, these activities are sure to make your vacation in Los Angeles one to remember – all without hurting your wallet. Plus, with these activities, you'll be saving enough to spend in other areas, like food or hotels, if you like, making the trip more enjoyable overall. Get ready for the plenty-affordable, plenty-fun vacation of a lifetime.
Written By David Evans
Photo credits: All other images are courtesy of the venues featured.