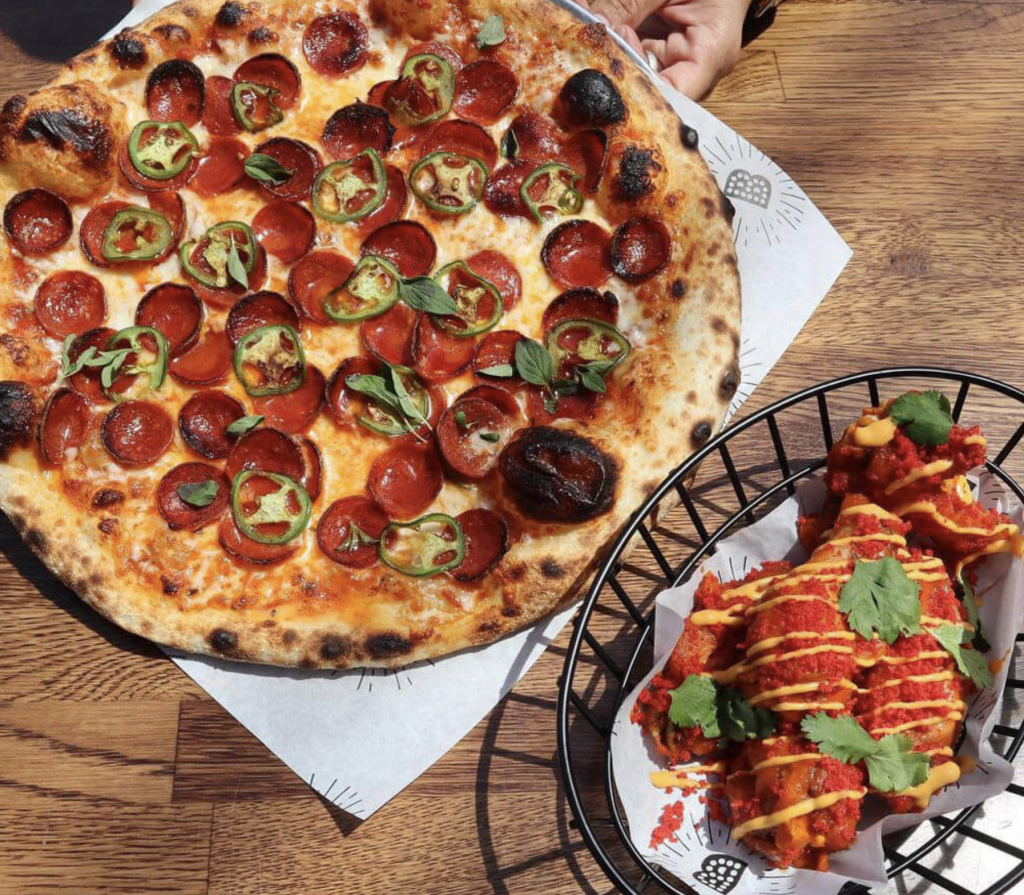 Taste the Fusion of Tradition and Creativity
Hey there, pizza lovers and foodies of all kinds! We tried Brooklyn Avenue Pizza Company and let us tell you, it's not just your average pizza joint; it's a culinary homecoming filled with history, love, and delicious flavors.
As you step into Brooklyn Avenue Pizza Co., you'll be greeted by the warm, inviting glow of the century-old venue. The large floor-to-ceiling windows not only let in loads of light but also offer a fantastic view of bustling Caesar Chavez Avenue. It's the perfect setting for a pizza joint that aims to become a community gathering place, just like the history of the block suggests.
Back in the 1920s and 1930s, this area was the headquarters of the Jewish Bakers' Union. At that time, 40 percent of the population was Jewish, and Caesar Chavez Avenue was then known as Brooklyn Avenue. So, this place is steeped in rich history, and Brooklyn Avenue Pizza Co. aims to honor that legacy while serving up some seriously delicious pies!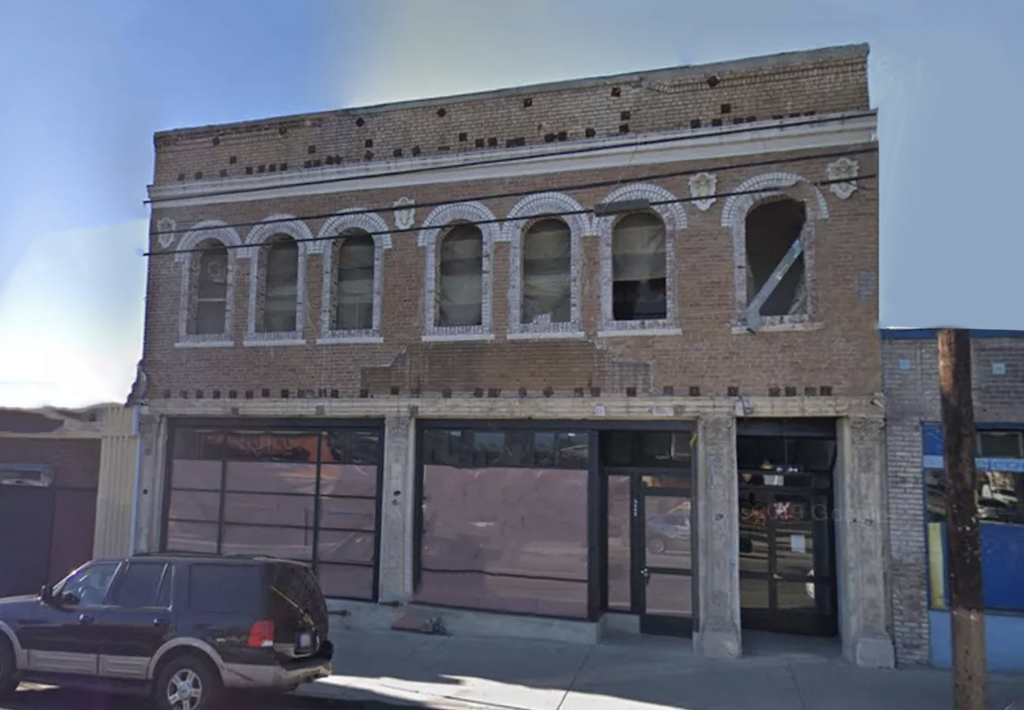 Now, let's talk about the star of the show-the pizza. Jorge Sandoval brings his culinary expertise and the neighborhood's vibrant background to the menu, resulting in a tantalizing array of flavors. Brace yourself for the unique mole pizza and the mind-blowing Chicano-style poutine-topped fries, featuring chorizo, queso fresco, and cilantro.
Of course, they also offer more traditional options like the classic margherita and a tantalizing shrimp pizza with vodka sauce. But here's the exciting part—the crust! Expect a chewy crust that combines influences from Neapolitan and Roman styles, perfectly complementing LA's buzzing sourdough scene.
So, what should you try first? Well, the Meat Lovers pizza is a must-try, featuring the signature Discada, scrumptious Pepperoni, zesty Hatch Chiles, and delectable Chicken-Pork Sausage. Feeling adventurous? The Cherry Bomb with Sopressata Picante, Spicy Piloncillo, Pickled Cherry Bomb Peppers, and Mozzarella is sure to set your taste buds alight.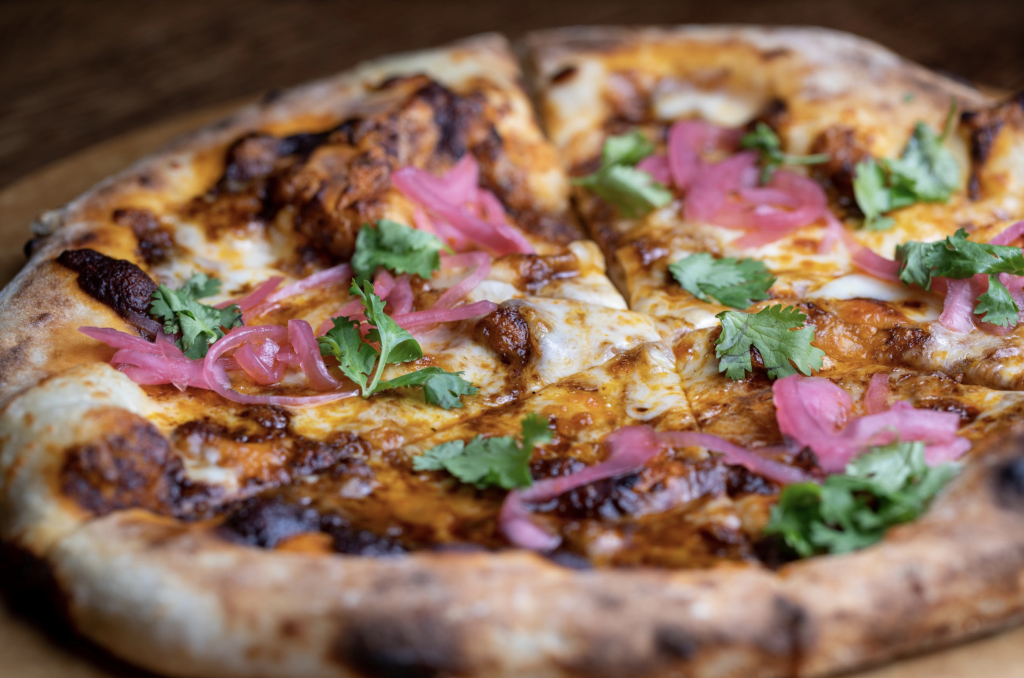 Of course you can't leave without indulging in the divine Mole Pizza, adorned with Warm Queso Oaxaca, Curtido, Crema, and Mozzarella. This pizza is special in a way that pays homage to Chef Jorge Sandoval's roots, but also identifies what the food culture scene is all about in Los Angeles.

But Brooklyn Avenue Pizza Co. isn't just about great food; it's about creating an atmosphere of fun and connection. Nestled in historic Boyle Heights, this place is more than just a pizzeria. With HD flat screen TVs lining the walls, it's a hub for friends to come together, a date night destination, and the perfect spot to cheer for your favorite team while savoring fantastic flavors.
So, whether you're a pizza purist or an adventurous food explorer, make your way to Brooklyn Avenue Pizza Co. and experience tradition infused with flavor. Come on down, grab a slice (or two), and join in on the community spirit of this fantastic spot. Remember, good food is meant to be shared, so spread the word and bring your friends along for a pizza party like no other at Brooklyn Avenue Pizza Co.
Photo credits: All images are courtesy of Brooklyn Pizza Co.