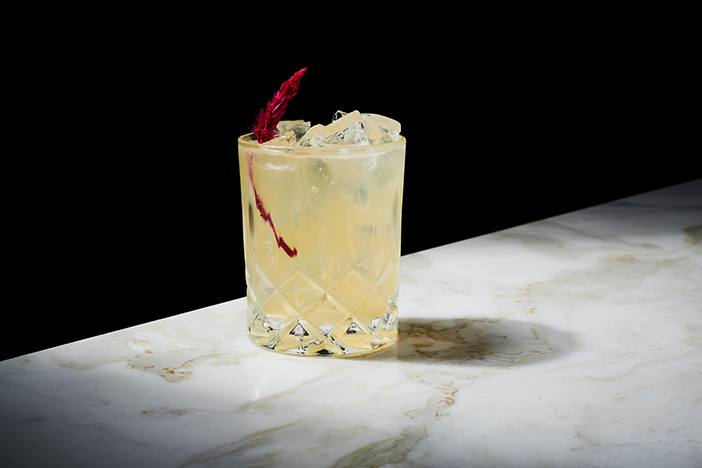 Mark your calendars for February 22 to kick off happy hour with a margarita (or two). Here are the best places to celebrate National Margarita Day in San Diego.
Edited by Eva Scattergood.
Amici's Ristobar
Feb. 22. Enjoy this neighborhood-focused Italian restaurant's Coconut Margarita, crafted with 1800 Coconut, Cointreau, lime agave, toasted coconut and a salted rim, for a flavorful margarita with an Italian twist. 11:30 a.m.-10 p.m. $12. Pacific Highlands Ranch, 5980 Village Way, #B106, Carmel Valley, 858.847.2740. amicisristobar.com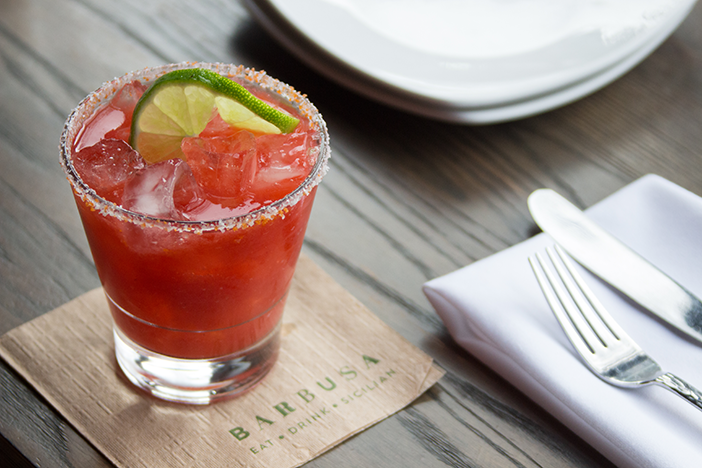 Barbusa
Feb. 22. Head to the bustling neighborhood of Little Italy, where this modern Sicilian trattoria has a menu of handcrafted cocktails. A harmonious balance of spicy, salty, sweet and sour, the Inferno is crafted with Casa Noble tequila, serrano, strawberry, lemon and a habanero rim. 11:30 a.m.-11 p.m. $13. 1917 India St., Little Italy, 619.238.1917. barbusa.com   
The Blind Burro
Feb. 22. This vibrant and lively eatery brings a flavorful element to every sip, which holds true for the restaurant's Mango Tajín Skinny. Crafted with Milagro Silver, mango purée, lime soda, and a Tajín rim this margarita is fresh, fruity, and balanced with hints of spice. 11 a.m.-1:30 a.m. $12. 639 J St., East Village, 619.795.7880. theblindburro.com
Coasterra
Feb. 22. Take a trip to this San Diego waterfront stunner for an expansive drink menu featuring multiple margaritas and more than 70 labels of agave spirits. Hand shaken the traditional way, Deb's Coconut Margarita is a refreshingly sweet tropical sipper blended with Olmeca Altos Reposado tequila, coconut cream and lime juice with a coconut salted rim that pairs perfectly with a sunset. Happy Hour 3:30-5:30 p.m. $7. 880 Harbor Island Dr., Harbor Island, 619.814.1300. dinecrg.com  
Del Frisco's Double Eagle Steakhouse
Feb. 22. A new addition to the downtown steakhouse scene, enjoy this swanky joint's unparalleled San Diego Bay views with a smooth Double Eagle Margarita in hand, prepared with Casa Dragones Blanco tequila, Grand Marnier, lime and Monin agave. 11 a.m.-11 p.m. 901 Bayfront Court, downtown, 619.272.5060. delfriscos.com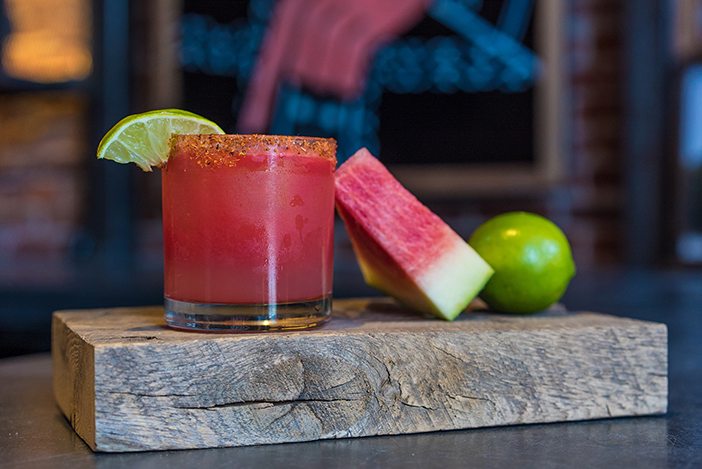 El Chingon
Feb. 22. Toast to National Margarita Day with specially priced margaritas all day at this "Bad Ass Mexican" restaurant. El Chingon will be offering its classic El Chingon Margarita, made with agave blanco tequila, fresh lime juice and organic agave nectar, for $5 each. Guests can also indulge in the complete menu of signature margaritas, including the Pancho Villa, made with El Jimador blanco, fresh lime, salt and a choice of Jarritos; the Madero, made with Azuñia Blanco tequila, house-made watermelon cordial, lime and a Tajín rim; and more. 11 a.m.-1:30 a.m. 560 Fifth Ave., Gaslamp Quarter, 619.501.1919. elchingon.com  
Green Acre Campus Pointe
Feb. 22. The fast-casual eatery developed by Chef Brian Malarkey has a playfully sweet and spicy alternative to a traditional margarita. Combining Arette tequila, Cointreau Noir and house-made "Sangrita," the Sassy Sangrita fuses all the flavor of Sangria with the extra kick of a margarita. Happy Hour 4-8 p.m. $12.50. 10300 Campus Point Dr., La Jolla, 858.450.9907. greenacresd.com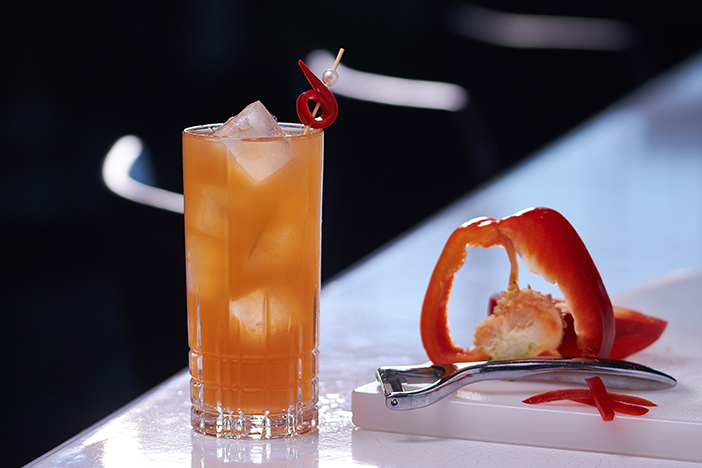 Herb & Wood
Feb. 22. If you're looking for a sophisticated margarita, head to Herb & Wood to find a cocktail selection crafted by some of the best bartenders in the city. The Heat & Jalisco combines tequila, grapefruit juice, red bell pepper syrup, lime and firewater bitters. The fresh red bell pepper syrup gives it a savory tone with some spice for a twist on the traditional margarita. High Spirits 4:30-5:30 p.m. 2210 Kettner Blvd., Little Italy, 619.955.8495. herbandwood.com   
Indigo Grill
Feb. 22. Located in the heart of Little Italy, Indigo Grill shakes up a variety of tequila-forward tipples including Deb's Rosemary Margarita. Blending an earthy sweetness with the tart character of a classic marg, this beverage spotlights house-infused rosemary Olmeca Altos Plata mixed with fresh lime juice, agave nectar and Cointreau, finished with a rosemary salt rim. Happy Hour 5-6:30 p.m. 1536 India St., Little Italy, 619.234.6802. dinecrg.com
Madison on Park
Feb. 22. Madison on Park's Bar Manager Danny Kuehner knows how to amplify spirits while staying true to their unique flavors. He crafted the Motor Bike, a unique twist on the traditional margarita, with El Jimador Blanco tequila, local watermelon, Aperol, ginger and lime. Happy Hour 4-7 p.m. 4622 Park Blvd., University Heights, 619.269.6566. madisononpark.com
Mess Hall
Feb. 22. Spice it up at Liberty Public Market's Mess Hall Bar, home to a roster of innovative seasonal craft cocktails, beer and wine. Stop by for happy hour with the Spicy Fever-rita, made with tequila, jalapeño, cucumber, agave and lime juice, garnished with a Tajín rim. Happy Hour 3-6 p.m. 2820 Historic Decatur Road, Liberty Station, 619.487.9346. libertypublicmarket.com
Oceana Coastal Kitchen
Feb. 22. Grab a seat with views of Mission Bay to sip on this tropical tequila cocktail—available exclusively for the holiday. The Natural Red Head is a bright red margarita served on the rocks, made with Milagro Silver tequila, Cointreau, house-made sour mix and red bell pepper syrup. $15. Catamaran Resort Hotel and Spa, 3999 Mission Blvd., Pacific Beach, 858.539.8635. catamaranresort.com  
SEA180 Coastal Tavern
Feb. 22. Cheers to an Imperial Beach sunset with one of SEA180's specialty margaritas. Created for those craving a refreshing cocktail with a kick, Spicy Mango Tango shakes things up with jalapeño-infused tequila, mango syrup and sweet & sour. Topped off with fresh jalapeño slices, this creation is the perfect tequila-forward sipper to get the fiesta started. Social Hour 2:30-5 p.m. 800 Seacoast Dr., Imperial Beach, 619.631.4949. dinecrg.com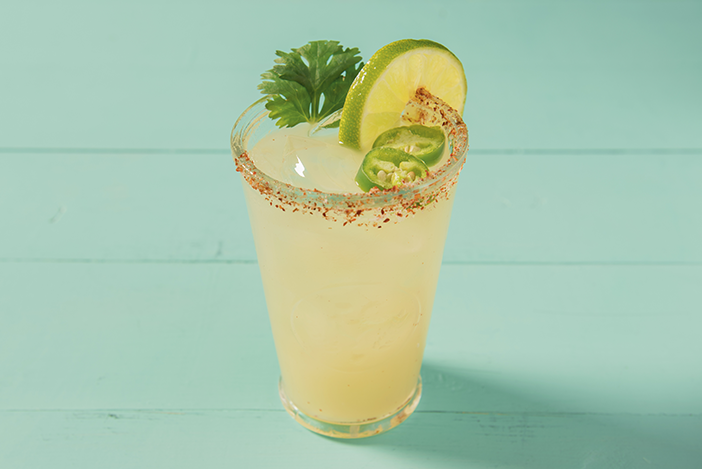 Tocaya Organica
Feb. 22. For all your tequila, lime, and salt needs Tocaya Gaslamp is serving up the Organica, a classic margarita; the refreshing Prickly Pear, Passion Fruit, Tamarind and Strawberry margaritas; and Spicy Margaritas made with jalapeño. Happy Hour 3-6 p.m. 755 Fifth Ave., Gaslamp Quarter, 619.343.2898. tocayaorganica.com
Header photo courtesy Del Frisco's Double Eagle Steakhouse. Barbusa and Herb & Wood photos courtesy Katalyst Public Relations. Madero photo courtesy El Chingon. Spicy Margarita photo courtesy Tocaya Organica.