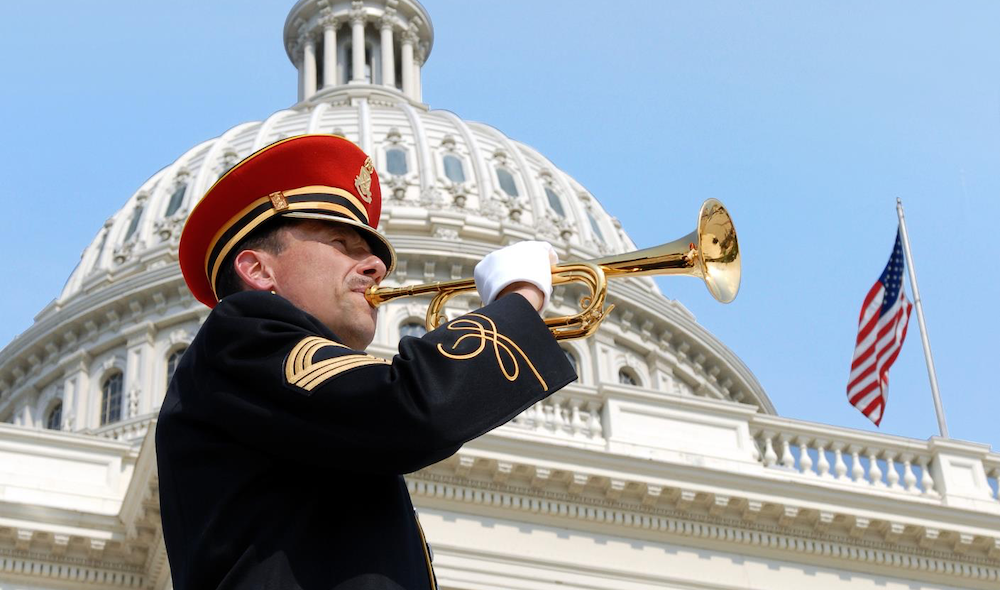 In honor of Memorial Day, this Weekend Roundup is dedicated to highlighting ways you can watch tributes to our veterans and ways to celebrate with loved ones from home.
VIRTUAL BROADCASTS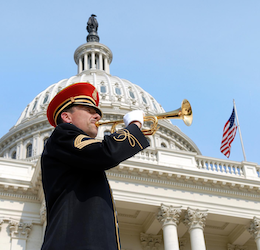 National Memorial Day Concert
May 24. Tune into PBS at 5 p.m. on the eve of Memorial Day to watch one of its highest-rated programs. The multi-award-winning television event features an all-star lineup, uplifting musical performances, documentary footage and dramatic readings that honor the military service of all the men and women in uniform and their families at home. pbs.org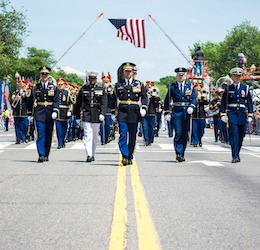 The National Memorial Day Parade: America Stands Tall
May 25. Watch the American Veterans Center's 15th annual Memorial Day parade, an original television special featuring the story of our shared history through newly-produced celebrity engagements and narrative pieces. Expect historical reenactors, appearances by active duty military personnel, musical performances and celebrity greetings. The pre-recorded television special will broadcast on Memorial Day to more than 100 million households on ABC, CBS, NBC and Fox stations nationwide. americanveteranscenter.org
Remembrance Ceremony
May 25. Mark Memorial Day with the National Veterans Museum's Remembrance Ceremony at 7 a.m. on Facebook with special messages from remarkable speakers. Following this brief ceremony, continue to remember the beloved servicemen and women on social media with #IWillAlwaysRemember, #NVMM and #MemorialDay2020. Facebook | nationalvmm.org
RECIPES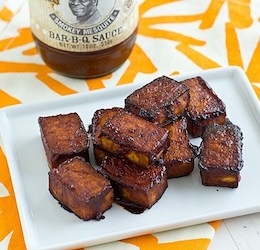 Baked Barbecue Tofu
Vegetarians, this one's for you! Meatless food blog Oh My Veggies offers a simple recipe for baked barbecue tofu, which includes general tips and techniques on cooking with tofu. While the prep and cook time might be a bit long, there's not much to the ingredients other than extra-firm tofu and your choice of barbecue sauce. Full recipe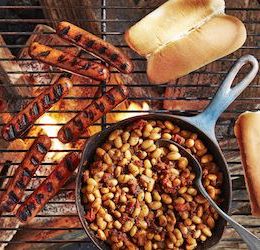 Hot Dogs with Cast-Iron Baked Beans
Skip the store-bought can of baked beans and learn to make your own—in a cast-iron skillet! Created by Country Living magazine, the recipe includes ingredients such as molasses, Worcestershire sauce and red wine vinegar. Pro tip: If you're a fan of baked beans and eat pork, don't forget to add in pieces of bacon! Full recipe
FAMILY-FRIENDLY GAMES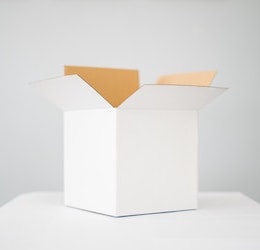 What's in the Box?
Have a laugh (and a good scare!) with your family playing this simple, yet fun, sensory game. Find an empty box, cut a circular hole big enough to fit an arm and add a mystery item inside the box. Have a player reach in and guess what the item is. Do this as many times as you want with as many items as you want! Pro tip: add something obscure like a dragon fruit for the ultimate creeps and some extra confusion!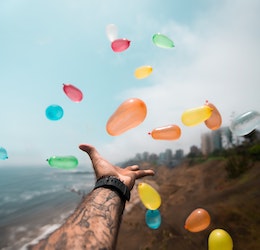 Dodgeball with Water Balloons
Unleash your competitive spirit with a spin on this classic summertime outdoor game. Get the whole family to join in, or social distance with friends! You only need a few things: players, balloons and water. 
BARTENDER SPOTLIGHT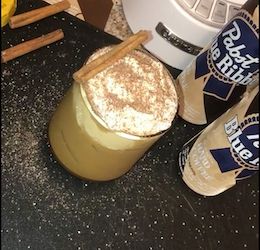 POWERED BY PABST BLUE RIBBON
Mexican Iced Coffee with Angostura Spiced Whipped Cream
Spice up your iced coffee with this original recipe created by Los Angeles bartender Ariel Valesco (@mother_superior), who was last week's spotlight bartender for Pabst Blue Ribbon's new Straight From Your Local Bartender program. For ingredients, you'll need Angostura bitters, 1.5-ounce of tequila, Pabst Hard Coffee, 1 cup of heavy cream and 1 tablespoon of sugar. To make the drink, add 3 dashes of Angostura bitters, tequila and Pabst Hard Coffee into a tumbler. Shake with ice, then pour over rocks. For the whipped cream, add the heavy cream, sugar and 5-6 dashes of Angostura Bitters to the blender and blend. Top off the drink with grated chocolate! Want to help the service industry? Tip a local bartender. Watch it
Photos: National Memorial Day Concert courtesy PBS. The National Memorial Day Parade courtesy American Veterans Center via Facebook. National Veterans Memorial and Museum courtesy National Veterans Memorial and Museum. Baked Barbecue Tofu, Oh My Veggies. Hot Dogs with Quick Cast-Iron Beans, Brian Woodcock via Country Living. Box, Kelli McClintock via Unsplash. Water balloons, Sebastián León Prado via Unsplash. Mexican Iced Coffee by Ariel Valesco courtesy Pabst Blue Ribbon.